Best Kanye West Albums
The Top Ten
1
My Beautiful Dark Twisted Fantasy
Timeless compilation of art, this is when rap experimented with alternate sounds including rock went perfectly, the inspirational album that moved hip hop miles ahead even remaining amazing till this day, Kanye could've just made this album and become an all time legend. it is the the pinnacle of hip hop albums forget tupac and biggie, lyricism has never been this entertaining, my favourite album, Kanye is the illest sound engineer just because of MBDTF
This is Kanye's best album. And I furthermore I think it is the best hip hop album of all time. He goes so in depth on his life life struggles. So mush so that you feel like you are inside the mind of Kanye West in 2010. Also some of Kanye's best songs are on this album such as: Gorgeous, Power, All of the Lights, Monster, Devil in a new Dress, Runaway, Hell of a Life, Blame Game, Lost in the World.
Easily his second career defining album. Kanye isolated himself in a studio while writing this for three years, and it really shows how talented and skilled as a producer, singer, and songwriter he is. Sadly his albums have been on decline since, but it really is that good. Check it before hating on him, because I loathed him until I check it out recently.
This album is the synthesis of progressive rock and hip-hop, a spirit child of prog really. From the guitar solos, to the rich, lavish, textured orchestration and unconventional (for hip-hop) song structures (including a damn vocoder solo), this album I'd argue is THE hip-hop album to introduce to naysayers and rock snobs who don't otherwise like hip-hop.
2
College Dropout
This is one of my favorite albums. It's pretty underrated because of mbdtf,graduation or 808s and heartbreak but because his discography is so great I can't even be mad.
My favorite songs are The New Workout Plan and all falls down. True masterpiece
Imagine being anything other than a bling rapper in 2004. That's what Kanye was and he was a breath of fresh air.

The perfect crossover between the conscious backpack rappers and the bling rappers. You could flex and be self conscious, Ye proclaimed.
His first project. I remember getting it back in 2004 back when I was like "dude, this guy is gonna blow up" and everyone was saying "who the hell is kanye west"

My top 5:
Through The Wire
Never Let Me Down
Jesus Walks
All Falls Down
Two Words
What a debut album, one of the greatest of all time really. Family Business, Never Let Me Down, Jesus Walks, All Falls Down, Spaceship, and We Don't Care are among some of the realest songs ever made.
3
Graduation
This is actually the first Kanye album I listened to and I immediately was hooked to it because of Kanye's use of samples and melodies. This is also my favorite album from him.
N-now th-that that don't kill me
Can only make me stronger
I need you to hurry up now
'Cause I can't wait much longer
Best Kanye album far and away.
I miss the old Kanye
Personally my favorite album, From Good Morning, to Stronger and can't Tell Me Nothing and coming to a close with barry bonds and homecoming. its great!
His best top to bottom. No skips. I refuse to vote mbdtf because that's his best production wise but not any other reason.
4
Late Registration
While so many other hip hop artists stayed formulaic, Kanye was busy bringing orchestral and baroque instrumentation to his music.

Watch the Late Orchestration live album filmed at Abbey Road Studios to get the experience of hip hop with a live string section. It was different and refreshing in 2005.
I grew up with Graduation, I loved it and it was my favorite album. Until I heard this one, and I fell in love with every single song. This is one of those albums that you can listen to all the way through without skipping any tracks.
If you love string arrangements and live orchestras, good because so does Kanye, and he arranged the entire album with that in mind. Amazing production is the result. And his lyricism is arguably at his technical best here (other than maybe MBDTF)
Rich, layered string arrangements and brass orchestration, showing Kanye's penchant for full, grand sound and skills as an arranger and producer.
5
808s & Heartbreak
An emotional masterpiece. Those final four songs are extremely deep emotionally and incredibly impactful on millions of people. Also extremely influential on so many modern rap artists. This might be his best not for the grandiosity or lyricism but for the emotion and vulnerability. MBDTF doesn't want even compare.
This is one of Kanye's most important progressive influential albums, but I don't think his singing was good enough to support a whole album of it.

My Top 5:
1. Welcome to Heartbreak
2. Street Lights
3. Coldest Winter
4. Heartless
5. Amazing

Robocop and Paranoid are also catchy.
Completely underrated compared to all his other albums. Never gets the respect it deserves. There's a reason it was named by Rolling Stone as one of the most groundbreaking albums of all time.
808s is underrated. It's not the usual Kanye, but we have to respect the fact that this guy's mother died before this album was released, and Kanye was going through a lot. It made me respect his work more.
6
The Life of Pablo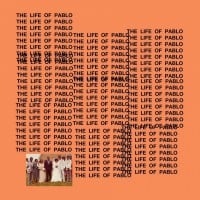 It seemed so messy when it first came out but as of right now with Jesus is King and Ye being his most recent projects, we can probably say TLOP is his last true masterpiece before dropping two of the first mediocre albums of his life.
Pretty messy experimental schizoid raw project. Replayed it a lot.

My top 5:
FML
Father Stretch My Hands
Wolves
Real Friends
Highlights

Props to Ultralight Beam, Waves, Fade and No More Parties in LA. Lots of good songs on this one.
This album is very underrated in my opinion. It was actually a pretty good album. It does have its flaws but there are good things about it too. I think it's a 7/10. My favourite tracks are Ultralight Beam, Wolves, Real Friends, FML, and No More Parties In LA
People say this is his worst album, but I bet they can't name one bad song on here. FSMH pt. 1, Famous, Highlights, Ultralight Beam, Waves, FML. All masterpieces.
7
Yeezus
This is his best artistically. Minimalism but somehow maximalism. The lyrics are heavy hitting and some are very political. A very controversial amongst fans and common listeners but easily one of his top 3. MBDTF doesn't even compare.
1. Blood on the Leaves
2. Guilt Trip
3. Black Skinhead
4. New Slaves
5. I'm In It
6. I Am A God
7. Hold My Liquor
8. Send It Up
9. On Sight

Don't even bother listening to Bound 2. Other than that, brilliant album, tight call between all the tracks. Amazing experimental vibe, superb production value, memorable lyrics.
The first half of this album is ground-breaking genius. It falls off in the second half but Yeezus stays his boldest and most experimental work, bringing in industrial hip hop influences (he probably listened to Death Grips at the time). MBDTF may be his best work, but this one is second to me.
Didn't like it at first but it grew on me a lot. I love how this album is brash, experimental and masterfully produced.

My Top 5:
Guilt Trip
Hold My Liquor
Blood on the Leaves
Black Skinhead
New Slaves
8
Watch the Throne
Agreed! Definitely underrated, Jay-Z and Kanye made one of the best rap duo albums off all time!
I honestly thought this is where Kanye went downhill.
Hey guys vote for it. Should be number 1
The song about the people in Paris is the best rap song of all time
9
Kids See Ghosts
When it comes to the best Kanye album, even though this is a collab with Cudi, it comes down to this and MBDTF. Both are great, and they're tied in my opinion. But this one is just too underrated, with it's psychedelic bliss and themes of not just overcoming one's inner demons, but, especially in Kanye's part, embracing them as part of who you are.
This album is amazing
Best album ever
10
Ye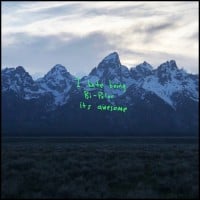 Yeezus and Ye are my choices. I chose Ye since I wanted to give it a boost on this page.
Raw and personal. His most underrated.
The Contenders
11
Donda
Give it some time, eventually this will surpass Ye and Jesus is King in the rankings as it should. A return to the 'grand spectacle' like feeling Kanye's releases often feel like, which we haven't gotten since Life of Pablo.
12
Cruel Summer
It actually is a decent album. I had to listen to it a second time to appreciate it. Only two tracks that I can never get used to are Don't Like and To the World.
At least the tracks that Kanye appear on are fantastic. That's six of them. New God Flow, Cold, Don't Like, Mercy, Clique, and To the World
Good album, surely not bad, but just not up there with the others.
I don't really think of this a Kanye album more like various artists
13
Jesus is King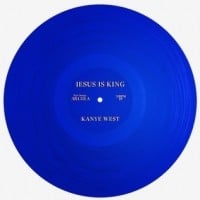 14
SWISH
It is named waves now
15 Donda 2
16
Turbo Grafx 16
Maybe it doesn't exist yet but it will obviously be the best album of all time
17 Waves
18
Get Well Soon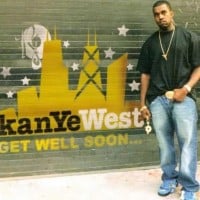 19 Yandhi
20
Donda: With Child
Believe it or not, my friend's friend works with Kanye West, and so I heard the mostly finished Donda album a couple days ago. It's Christian, but it also has a mix of TLoP and especially Yeezus. My favourite song on it is "God's Country". If my friend reads this comment, please text your friend to tell Ye to release the album. It's his second best in my opinion after The Life of Pablo. MBDTF is also great
Ok, I'm the guy who made the comment that I heard Donda before it was released. I was 12 at the time, and I was an idiot, so I apologize for that comment.

by the way, the actual Donda is an 8.5/10
BAdd New Item