Best Machine Gun Kelly Songs
The Top Ten
1
Invincible
This is such a great song. I was introduced to MGK by this song. The way he talks about rising from nothing to everything is amazing. And the voice of Ester Dean makes it even more pleasing to ears.
Lace up kells.. This song is so awesome.. So mann... Can't get enough of this song... MGK rules... Ester dean's part is also very nice... No other rappers would beat him.. This song is the frst song I heard from him and the best and also the best song ever... MGK LTFU
Love this track, saw it at Wrestlemania 28 as a tribute to John Cena and I completly fall in love with the track, awesome!
This is the first MGK's song the I heard. I heard it in a WWE video and I loved it.
2
Wild Boy
This is such a great song. It never fails to get you in an excited mood. It's a cool song to party to. MGK rocks.
Best MGK song for sure. Call me steve o
By far the best. Should be number one.
His greatest song for sure! Steve-O rocks!
3
End of the Road
No, wild boy is MGK's most popular song and invincible is his second most popular. End of the road is third.
The lyrics are awesome. I read his biography and there is no doubt that he has been through tough times.
Wild boy is overrated end of he road by far!
Has a nice chorus, and and nice easy rap flow. All around great song
4
Breaking News
If this was the only song in the world...
I would listen to it every second
It's really awesome... It's one of my favourite!
This should be in the first..I think
My first and favorite song by him!
5
See My Tears
Beautiful message and song so much respect Kelly straight up I wish I knew how to contact mgk this kid saved my life I need to send him an email I've been trying to find it we gotta show him as fans how much he's really helped a lot of us. Were a small fanbase and that's not our fault keep supporting this dude spits bsrd
His most heartfelt song, it shows his compassion for what he does, and how he loves doing his job.
This song is amazing! It has gotten my thru a lot of tough times.
So Inspiring track... Should be at least in Top 5...
6
Chip Off Tha Block
The first song I stumbled upon with mgk, not a lot of buzz in Europe, but definitely got me into mgk.
All around great song
7
Till I Die
Sick chorus, great bridge, and he straight up kills the verses. This is my favorite mgk song
The beat is sick on this track and it shows how he doesn't care about what the critics say about him rapping about Cleveland, Cleveland is his home his life and he tells us about it
Cool song! At least it should be on top 5
This song is so G
8
Alpha Omega
This song is mind-blowing from the beginning to the end. This should be at least in the top 10. From the lyrics to the beat to his sick flow, this song is just perfect.
This song deserves #1. I will vote for this continuously to ensure that this incredible song gets the credit it deserves. This song is FIRE.
The flow and wordplay is nutty and the beat is hard, probably kells best song y'all playing leaving it at number 22..
It has 2 of the greatest quotes I've ever heard!
9
Mind of a Stoner
This song is uplifting, addictive, and easy to listen to. I love this song so much and believe it should be much higher.
Awesome song for a good collaboration with wiz and Kelly to team up
Best mgk and wiz song
This song is all around incredible, I would really like to see more wiz and mgk collaborations
10
Lace Up
I just learn about him just recently and this song is cool. Lm 58 yrs old and in listening to this dude and men, he is going somewhere up there fo show. Good luck homie.. Proud of you
Awesome song, great beat, and Lil Jon wasn't half bad!
The Contenders
11
Half Naked and Almost Famous
This song is really perfect... Good luck, Kelly!
This is the best song
But song ever lace up
12
The Return
This song is very, very emotional. It gets me every time. I don't think I can ever complain about my life again. Kells has gone through so much and I'm glad he stuck with his music. This song should be #1 because it really makes you think about how bad other people's lives are, and how they persevere through. And I'm happy to say, Lace Up.
This was the song that really got me into mgk's music. The rest of the songs he makes are good but aren't necessarily meaningful. This song, however, is amazing and is pretty deep. Surprised to see it an number 8.
This song spoke to me in so many ways I've never gotten so emotional and related so powerfully. he's been slept on he's very intelligent and he better get what he deserves this man helped me be the sober person I am today through his music. Keep it up kells!
Hell?... Guys?...12?.. This should be like 1 or 2,.. Ve you heard the lyrics,.. Believe me the lyrics are as good as eminem's.. Very emotional song... Y'all must listen... Way too better than wild boy, invincible, end of the road or any other... It deserves to be at 1 :/
13
Chasing Pavements
I feel that these lyrics deliver a very powerful message that most young adults can relate to. Exceptional.
It's so damn meaningful..
14
Halo
This song is real. All of his songs tell the truth and that's one of the things I love most about him. Ya'll can say and flip his image say he's this say he's that but this man has saved many lives just by rapping about his own. This song is definitely one of my favorites.
This song was on my iPad and after hearing it for the first time I must of listened to it 10 times in the car on the 3 hour ride home. Those instrumentals are insane
Mgk has a lot of inspirational songs, but this tops all. Love when he talks about the negative press he gets
15
Rap Devil
what the heck? This should be number one. One of his few good songs, yet easily his best. He destroyed Eminem with some great lyrics as well as a great beat, though Eminem responded well.
This was a good diss track but those who think MGK won are just jamming on the sick beat and autotune.

Diss track is all about LYRICS.
And Eminem's Killshot clearly had better lyrics. Eminem won this one!
I love this song forever
Mgk won on Eminem
16
Stereo
This song goes above and beyond most MGK tracks because it actually tells an interesting story with some real clever wordplay giving three possibilities. That the song's literally about a boombox, that it's about his relationship with music, and that it's actually about him banging someone.
This songs great! The music video's pretty damn good to.
Love This Song! Always listen to it!
17
A Little More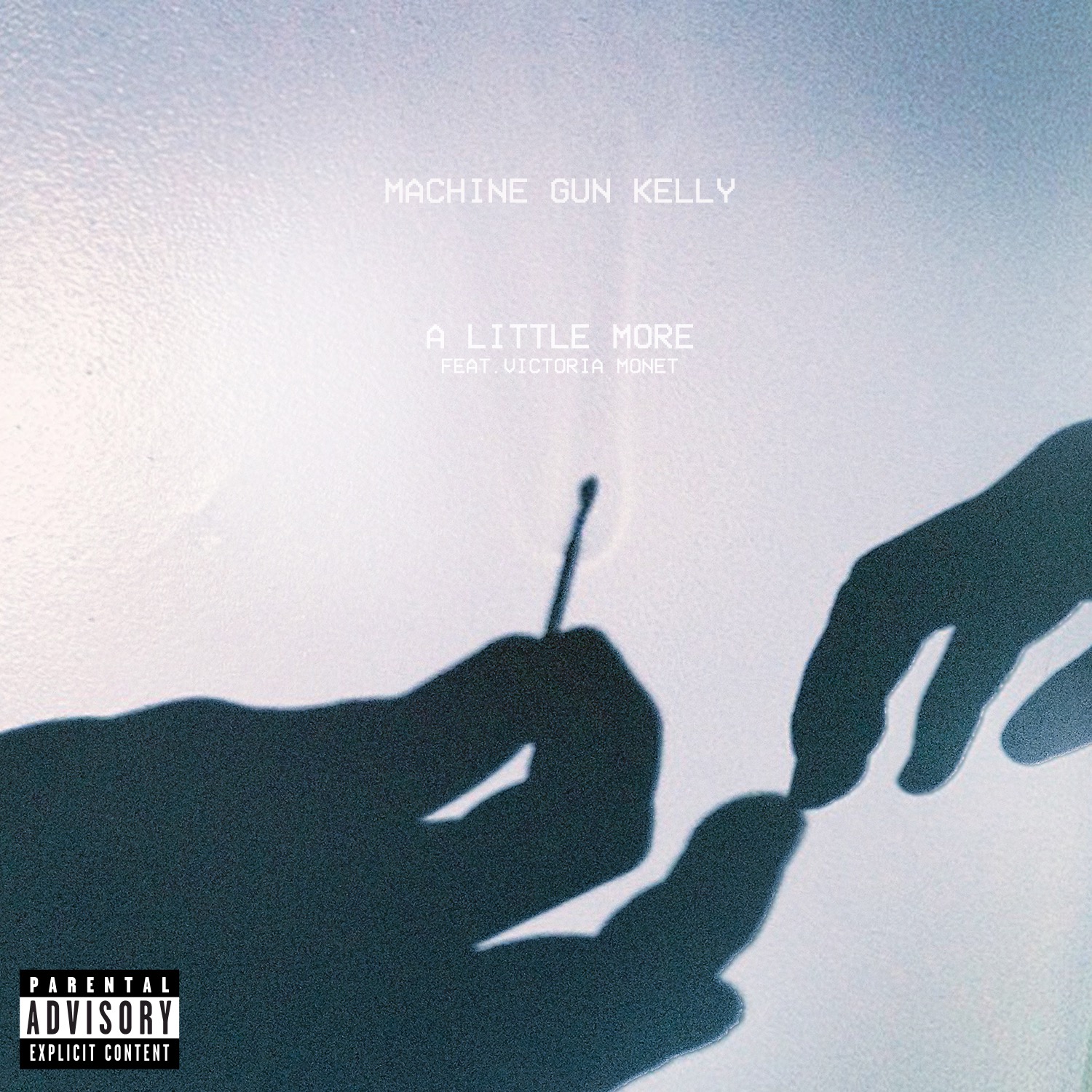 This song really hits home with me. Mgk tells the truth he's not afraid to say what he thinks and this song really shows it. Mgk will always hold a special place in my heart along with his lyrics. This man is destined for greatness.
Great song by MGK and Victoria Monet. The message when you really listen. I wouldn't be surprised if it made #1 anytime soon.
This is an amazing song!

It even reflects on how the world is now, even if we do not like what it is becoming.
The world needs more rapper to wrote songs with deep message like this one.
18
Warning Shot
37? Really guys? Just for how amazing Cassie in this song sounds it should be in the top ten! It's a badass song and definitely one of my favourites! This is I warning shot a-aa-aaha!
This is my favorite song by him by far, and a lot of them are great.
Really like this song
How is this only at 25
19
Concert for Aliens
20
Sail
The beat, the clip and the lyrics are the sickest I've heard in a very long time!
This is a great song also in my opinion!
The lyrics fit great with this beat!
Hands down #1 y'all are crazy!
21
Bloody Valentine
22
Swing Life Away
I don't know what to say, come on guys this song is the best, the intro, the chorus, the rap, everything is just awesome, it started mild and cool, where you can feel the sweet serenade of the guitar, then Kellin break the silence, and Machine Gun starts rolling, am I loud and clear?
This shows he'll never get caught up in the life too much. He's still who he always has been. He has priorities. Music is up there but it's not top. Definitely one of his best.
What?! This is the best song! It should be on the top!
This song is one of the best covers ever.
23
Bad Things

The song is so good, I can't explain it. 2hat can I say? Its complicated...
No comments. This song left me speechless.
How is this no 23? Really?
Love this song
24 Started from the Bottom
25
Forget Me Too
PSearch List