Best Male Singers In Asia
The Top Ten
1
Dimash Kudaibergen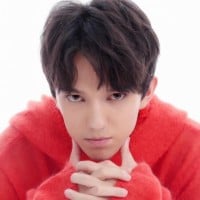 Dinmukhamed Kanatuly Kudaibergenov, commonly known as Dimash Kudaibergen (born May 24th, 1994) is a Kazakh singer, songwriter and multi-instrumentalist. Dimash is best known as a contestant of Chinese talent show "Singer 2017" where he was declared a runner-up. He is also known for possessing a wide vocal range, measuring up to 5 octaves.
This young man seems to be a treasure for our world. Not only with his amazing voice but also his character. So much work has gone into creating this astounding vocal range from what seems to me to be his natural baritone voice. All the best to him in his career and his life.
Dimash's voice is incredibly unique. The best singer ever. I'm impressed by his singing. Wow, I don't even know how to express my opinion about his singing and voice. Incredible, brilliant, unusual, unique... it's just God's gift to the world.
Dimash is the best male singer in Asia. Once you hear his voice, you won't want to listen to anyone else.
His talent is a gift. His life is music. I believe that the way he touches people's hearts and souls, and awakens the sleeping, forgotten dreams - like what happened to me - should be done to reach the world. He is not just a performer. He conveys positive messages unknown through his singing. Even when he speaks in different languages, through the melody of his heart, it seems that we, the listeners, understand. And it is very important in a gathering like this, where people across the globe are united as one. His singing unites different nationalities, and that is what we need in this world: communication through music via Dimash as a way for unity. Peace and love to all.
2
Babbu Maan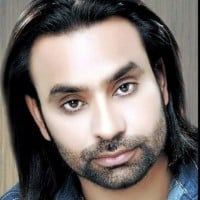 Tejinder Singh "Babbu" Maan is an Indian singer-songwriter, music director, actor and film producer.
Maan Saab the great.
Babbu Maan Saab is the world's best writer, music director, composer, singer, and actor. I would like to say he is the best artist in the world. He lives in simplicity. I am proud to be a fan of Babbu Maan.
Top of the world.
He is a legend.
3
Hariharan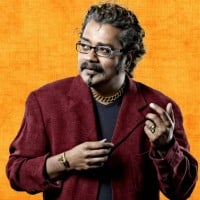 Hariharan is an Indian playback singer who has sung for Hindi, Tamil, Telugu, Kannada, Malayalam, Marathi, Bhojpuri, Punjabi, Gujarati and Rajasthani films, an established and foremost ghazal singer and composer, and one of the pioneers of Indian fusion music . In 2004, he was honoured with the Padma Shri by the Government of India and is a two-time National Award winner (5 National Award nominations) . His melody has been strongly appreciated by the film fraternity . ...read more.
He has the most unique, magical, magnetic voice, as well as fabulous unique singing styles. He has voice variations from the softest voice to a bass voice. He has recorded a huge number of superhit songs in all of the best genres from North India to South India. He has been the most trusted singer among the music maestros. He is a singing icon. He has associated with almost all the music legends. He is only the second Indian singer to sing a Sinhala song after Asha Bhonsle.
He has been one of the most acclaimed singers. His melody has been appreciated by the film fraternity. He is one of the most versatile and unique singers. His voice is very sweet.
I've been listening to Hariharan's songs from various languages and genres for more than 25 years. His voice is still fresh and sweet. He is the best.
The most versatile, legendary singer of this era.
4
K. J. Yesudas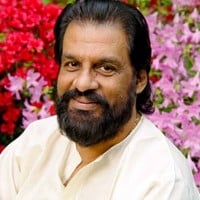 Born 10 January 1940, at Fort Kohi

He is an Indian musician and filmplayback singer. Yesudas sings Indian classical, devotional and cinematic songs. He has recorded more than 100,000 songs in a number of Indian languages including Hindi, Malayalam and Tamil as well as Russian, Arabic, Latin and English during a career spanning more than five decades.

Yesudas has recorded over 70,000 songs and has won scores of accolades including the coveted Padma Shri (1975), Padma Bhushan (2002), Padma Vibhushan(2017) and seven National Awards for Best Playback Singer. He is the only singer who has been accorded the title Asthana Gayakan(official singer) of Kerala State. ...read more.
Listen to the Ahimsa Album by Yesudas. He sings in Sanskrit, English, and Latin. Yesudas sings in almost all languages in the world. He is the greatest classical and popular song singer, and the greatest singer from India.
The celestial singer Yesudas is the best male singer in Asia. He is either God's voice or the God of Music. A living legend.
There is a mistake in the voting system. Why is Yesudas ranked so low here? Please correct it.
Best singer in the world.
5
Mohit Chauhan
I love his voice. It's deep and has the right amount of huskiness. Added to that, he has great technique. Just his voice is enough to express the emotions of the song.
He should be in the top 10.
Super singer in the world.
I love Mohit Chauhan.
6
Eason Chan
He is a better singer than Jay Chou. His singing skills may be the best in the world. Also, he is emotional.
Best singer in China with proficient singing skills and a special and attractive voice.
7
Farhad Mehrad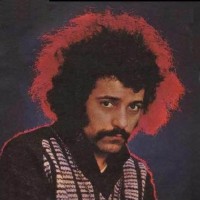 A perfect singer who covered "Yesterday When I Was Young"! He made me smile many times!
Farhad is amazing.
Best of all time.
8
Koji Tamaki
If you listen to a variety of his performances, you will quickly realize why he is so well-regarded by the Japanese music scene.
He's by far the best male singer in Japan. No contest.
9
Kim Hyun Joong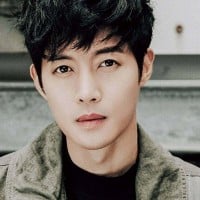 Kim Hyun-Joong is a South Korean entertainer, actor, singer, dancer, and the leader and main rapper of boyband SS501.
He is the best for me, even though I don't understand the Korean language. But when he sings, I feel the music deep in my heart.
His passion toward music and his silky tone of voice appeal to the ears and hearts.
Kim Hyun Joong deserves to be in first place. He is the only one and the best ambassador of his country.
He is the best male singer for me, and I could go on and on listening to his music.
10
Mohammad Rafi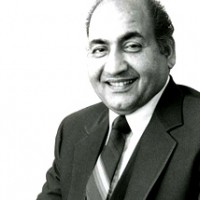 Mohammed Rafi was an Indian playback singer and one of the most popular singers of the Hindi film industry.
The greatest singer in the world. It's a huge statement to make. Listen to his voice and the qualities he demonstrates in his songs, and then compare him. His sweet voice, ability to adjust his voice to suit different actors, the variety of different types of songs he sings with great distinction, and the ability to sing in loads of different languages put him miles ahead of the rest. Just study and analyze his songs in detail, and you won't be disappointed. A lot of his songs are on the internet. I have so far collected over 1000. He is the best singer in the world.
Godly voice. You get goosebumps when you listen to him. What a wonderful human being he was. A maestro and a legend.
Arguably the best ever singer of India. Incomparable voice. No other Indian male singer even comes close.
He is the best singer who can sing any song effortlessly. He is an inspiration to every singer who learns about him.
The Contenders
11
Sonu Nigam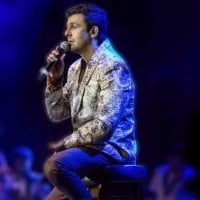 Sonu Nigam is an Indian playback singer, live performer, host and actor. He sings in Hindi and Kannada language films.
In my opinion, he is the lord of music. His capabilities are limited by no boundary. He is the only person for whom nothing is impossible. He is perfect in every skill. He is an actor, singer, musician, lyricist, comedian, stage performer, radio jockey, and so on. He can play almost all the instruments. He has performed in all countries. He can mimic the voice of anyone. He can sing all types of songs. Nobody is as versatile and talented as him yet.
Nobody in this world is as handsome as him. He gives respect to everyone and never cheats in his work. He never does anything illegal. He is so keen and curious to know all things. He really works hard, but he never gets stressed out in his life. He is a healthy thinker. He is a defined person.
I think his voice is solace to the heart. The way he does justice to the lyrics is highly commendable, and hardly any singer of the modern era does that. He is above all. He brings the soul to the song. He is an extremely versatile singer. The way he changes his voice is beyond imagination. I am an ardent fan of his voice and his down-to-earth attitude. To me, he is the god of singing.
He is one of the best versatile artists in the world ever. Nobody is like him. He is the only singer who has sung at every level of singing perfectly. He is an institution of music.
12
Jay Chou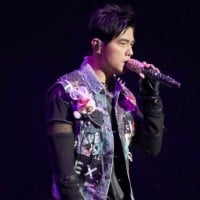 Jay Chou is the best musician after 2000. No one can compare with him in terms of album sales.
Amazing musical talent.
The best singer in Asia.
His songs are nostalgic.
13
Udit Narayan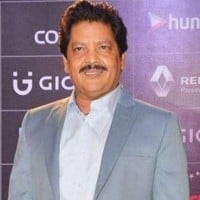 Voice full of youthful vibes. Great singer.
14
Judika Sihotang
Such a versatile singer. He can sing almost any genre: dangdut, blues, soul, rock, pop, jazz - should I list all of it? We already know, right? Vocal type: Tenor (Leggiero tenor). Vocal Range: Bb2 - B5. Longest Note: 17 seconds in Merry Christmas live. Highest Chest/Mixed: G5.
Awards: Multi-Platinum, etc. Just search on Google.
Bravo, and I like you.
He has the best voice.
15
Toshi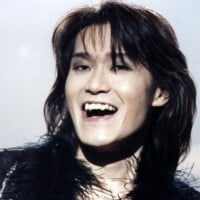 Toshimitsu Deyama, known exclusively by his stage name Toshi, is a Japanese singer and songwriter. He is best known as lead vocalist and co-founder of the heavy metal band X Japan.
He is one of my idols. Hope my vote will help him give his best for his comeback.
This is Toshi from X Japan, right? I love X Japan, and his voice is really cool.
His voice is special, very perfect.
16
Cho KyuHyun
He can make your breathing stop with that voice... Absolutely love him!
Kyuhyun has mesmerizing voice. He has high vocal range, beautiful voice. to me he did his best in BONAMANA
So adorable hot! Most of Super Junior are!
I don't know why the hell he is not the first his vocal is the best
17
S. P. Balasubrahmanyam
I love S.P.'s songs in the Hindi language.
He deserves Rank 1.
18 Ahmad Dhani
19
Jacky Cheung
He's the God of Singing! All his songs are very great! And his voice is like a miracle that God gave directly to us. He's the real singer! The real God of singing.
20 Vijay Prakash
21
Dariush Eghbali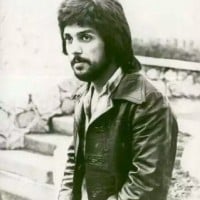 22
Yoshimasa Hosoya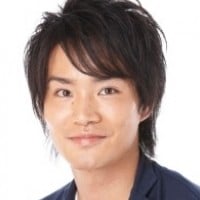 He has a great and beautiful voice.
23 Hiroshi Kamayatsu
24
Atif Aslam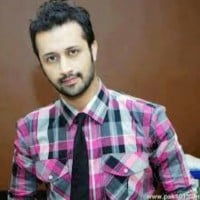 Muhammad Atif Aslam is a Pakistani singer and film actor. His movie debut was the 2011 social drama Bol.
Atif Aslam.
Not even a single song sung by Atif Aslam is disagreeable.
He made a fine impression on all who listened to his songs and was greatly admired.
Finest singer of all time.
Even if the lyrics are bad, this singer can make a common man feel the song with his unique and exceptional voice. I have listened to many singers around the world, but no one has such a beautiful voice in this entire world.
He is the best singer, according to me. As a singer, I know how most people sing in the same way. But Atif Aslam is a different singer. I personally feel that after Mohammad Rafi, he is the leader of songs. So he should be first.
He is the best singer in Asia. I love him so much. He is an icon. He has a super melodious voice. His magical voice always attracts me.
25
Erik Santos
His voice has true emotion in it. That is why he is the King of Theme Songs in the Philippines! Whenever we watch dramatic telenovelas on ABS-CBN, his voice is able to portray the appropriate, touching emotions for the shows.

Erik Santos has a voice like an angel from heaven!
His amazing voice will conquer your heart and mind. If you hear his voice, it's like you're in his song's story movie. His looks and talent will capture your heart, not to mention also his awesome heart.
He's truly a vocal powerhouse. He's one of the leading talents in the country and is conquering Asia as well. Despite being at the top, he manages to remain humble. He is the King of Teleserye Theme Songs and definitely the Prince of Pop.
He has this soulful voice and angelic face that captured my heart. He is the Philippines' Prince of Pop and King of Theme Songs, yet he manages to keep his feet on the ground. Truly an inspiration.
PSearch List