Best Music Legends in The World
The Top Ten
1
Michael Jackson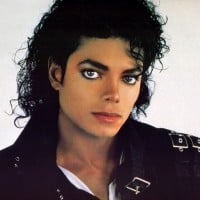 Michael Jackson (Michael Joseph Jackson; August 29, 1958 – June 25, 2009) was an American singer, dancer, and songwriter. He passed away from cardiac arrest caused by a propofol and benzodiazepine overdose on June 25, 2009. He donated (at least) a remarkable 500,000,000 dollars to charity. Michael is also known as The King of Pop (a title given to him by Elizabeth Taylor) or under the initials MJ. Dubbed the King of Pop, he is regarded as one of the most significant cultural figures of the 20th century. ...read more.
Michael Jackson. Michael is a LEGEND! He started when he was just 5 in the Jackson 5. My favorite song by him is well, don't ask me that. They're all so good. Michael was such a lovely guy, so kind-hearted, generous and loving to all. He gave 300+million dollars to charities and welcomed disadvantages kids to come and spend time with him at Neverland. He was overall, a legend. And I will always think that. I don't care about what the haters say because they obviously have their heads stuck up their rear if they couldn't see how amazing he was. All he wanted to do was spread love, peace and hope around the world, tried to change his ways to make the world better. His songs were AMAZING and they will always be remembered. His dancing was breathtaking, I wish he hadn't left us, but in a way he hasn't. Because his spirit will forever live on in everyone's hearts and he can look down on us and laugh and enjoy watching us respecting him for once. Joe Jackson (Michael's father) said: ...more
Many artists will come and go, but legendary MICHAEL JACKSON will live on forever through his phenomenal music and dance. He is a true inspiration, wonderful person with great principles, and humanitarian. He touched countless hearts and taught us the true meaning of the words "determination" and "perseverance". His music is immortal and he left behind incredible legacies, which will inspire generations to come. The world lost a great musician and no one can ever replace him.
Michael Jackson is my all time favourite singer and he will be forever. He is such an icon to the music world. He started off when he was just 5 and never had a voice crack when singing. He was such an amazing person because he gave away so much money to kids charity. His music was so amazing but his dancing was amazing. That moonwalk at Motown 25 and the crowd went wild was so fantastic. He is such a fantastic singer and will be remembered forever. I love you Michael. Such an icon.
He was the highest paid entertainer ever. He still tops the Forbes list of highest earning deceased celebrity 10 yrs after his death.
He was a King in his own right.
He couldn't step out in the public without causing hysteria hence spent most of his life caged, had people lying & Lynching him for money. He was humiliated, attacked, mocked, harassed & inspite of all that he gave us what no body else could.
He will forever be the Legend.
His music is timeless & when you hear him sing & see him dance, you will know it's other worldly.
2
Andy Gibb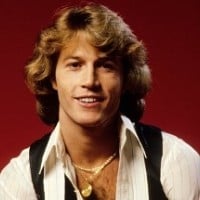 Andrew Roy Gibb was an English singer, songwriter, performer, and teen idol. He was the youngest brother of the Bee Gees.
Andy Gibb was a great singer and songwriter. He had a natural talent and a good heart. Many girls loved him and now those same girls are grown women and still love him. I'm one of them. I had a crush on him when I was a kid. When I first saw him on T.V. hosting "Solid Gold", I thought he was cute. Then I heard him sing. Andy was more than just a cutie. He was talented too. I can't stop loving him. As much as I admire, love, and respect a certain friend of his whom I'm not saying, I hope Andy wins because he deserves to win and it would make his family, friends, and fans happy. It would help celebrate his musical legacy since he left this world at a young age before he could continue his career. It would also honor and preserve his memory for future generations to come.
Andy Gibb is one of the most deserving, hands down! He not only was gorgeous, but he was extremely multi-talented in that he wrote his own songs, sang with a voice that sent chills down every girls' spine and made them melt, and hosted solid gold! I was barely a teen when I discovered who he was and now I'm a grandmother, he's been gone for a long time and I still melt when I hear his songs. I know it would mean a great deal to his family, fans and also to his big and only surviving brother Barry Gibb for him to be included. He will always be #1 in my book ♡
You accomplished more before the age of 30 than any other performer. Your gorgeous good looks and talent led to your early death when cougar Victoria Principal chewed you up and spit you out. Broken hearted, you persevered and put your heart and soul into your music. Shadow Dancing, Everlasting Love, and Love is Thicker than Water were CONSECUTIVE #1 Hits all before age 30. We I've and miss you dear Andy. You left us far too soon.
Absolutely amazing voice and looks that melt your heart! This amazing star came into his own well before the age of 30 racking up three--count'em THREE NUMBER ONE hits in a row! Shadow Dancing, Everlasting Love, and Love is Thicker than Water. Andy left us far too soon. He fell victim to the cougar Victoria Principal who used Andy to further her waning career! Vote for ANDY GIBB who now sings with the heavenly choirs of angels!
3
Bee Gees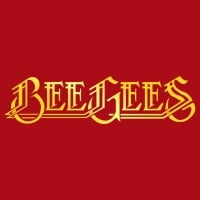 The Bee Gees were a pop music group formed in 1958. Their line-up consisted of brothers Barry, Robin and Maurice Gibb.
The Brother's Gibb are/were since the tragic loss of Maurice & Robin, amazing talented & brilliant songwriters not only for themselves but for other music artists as well. For decades their blended harmony of their songs are so beautifully mastered that they have a way of making whoever is listening to their songs just want to sing along. I know I do & their songs always give me a happy feeling that I want everyone to hear their music. Some of their most beautiful peaceful songs come from the heart. Just amazing. Some of my favorites are To Much Heaven, Alone, Still Waters Run Deep, etc. In my eyes the Bee Gees are & will always be Number One. They are legends of their time.
Their music is the best music I've listened to. They had some of the most pure raw talent I've seen. I love just listening to the guys and their guitars. And right now their music is helping me through a rough patch in my life. For some inexplicable reason when I listen to them my worries and depression melt away for a little while. Their talent as song writers is unmatched in my opinion. Their voices sooth me and make me long for a time that I don't even think actually exists, but I love listening to them and I love them. And my heart goes out to Barry in so many ways. I have nothing but love and respect for him.
There are none that can compare in any way their musicality, their way with words (lyrics) and/or their ability as performers and musicians - and they couldn't read music. To start from such an early age as they did, and to have the longevity they have - and continue to have - is nothing short of spectacular. Musical geniuses who write all their own songs, not to mention block busters for other artists - there are no musical talents in the world, past or present, who can match their multiple talents. These guys are NUMBER ONE!
Respected as major recording artists in the UK, Europe and most of the world, but in the US simply seen as a disco group from the 1970s. The Bee Gees are without a doubt the biggest contradiction in music. Yet there is no artist that has explored so many musical styles, with such commercial success and over such a long period of time. As songwriters they almost have no equal, having written for such a diverse array of international artists. And behind the success, three completely unassuming guys with a talent to create some of the most enduring songs in music history. The very definition of 'underrated'.
4
Freddie Mercury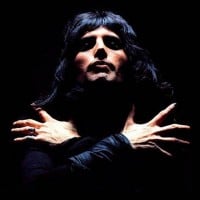 Freddie Mercury (born Farrokh Bulsara, 5th September 1946 - 24th November 1991) was a Zanzibari-born British singer of Indian descent, songwriter and record producer, known as the lead vocalist and songwriter of the British rock band Queen. He also became known for his flamboyant stage persona and four-octave vocal range. Before he became a singer he has been in 3 other bands (Ibex, Sour Milk Sea, and The Hectics). He died on November 24, 1991 from bronchopneumonia as a result from HIV/AIDS
I can't help myself when it comes to Queen's music. Even though it may not matter, the look of Queen was extraordinary. The music was 101% better than that. Hit songs and songs that go unnoticed by Queen are spectacular in my opinion. These songs seem to be thought out by their writers (basically the whole band). I feel as though everyone who contributed to these masterpieces besides Freddie go unrecognized. Freddie should really be #1, but hey I guess we (the fans) will just have to settle. Great List!
Freddie Mercury is the best singer ever! He was awesome! I have no idea why modern day teens prefer Taylor Swift, Justin Bieber, One Direction, Nicki Minaj, Cardi B, and Kanye West over Queen! What is wrong with you, teens?! Why are you listening to stuff that is not even real music?! Start listening to Freddie Mercury and you'll realize that you were wrong about music, because Freddie Mercury actually makes real music!
More than anything, it's his charisma. yes, he was such an incredible and amazing vocalist and songwriter, but his performance and personality sells it. that guy, Marc Martel, sounds incredibly similar to Freddie but just Freddie as himself is what makes him above all. I don't think queen is the best band of all time (that's probably zeppelin in my opinion) but I do think Freddie mercury is the greatest music legend. how could one person be so incredible in every aspect? he is timeless
The definition of awesome = Freddie Mercury
The definition of singing = Freddie Mercury
Freddie Mercury was the best ever! I'm a tutor for a little kid right now. I get 15.00 bucks a week. And I already know what I'm gonna buy. A shirt with Freddie Mercury on the front, and I'm gonna wear it everyday. Every 3 weeks I'll buy another shirt. I can't wait!
5
Beatles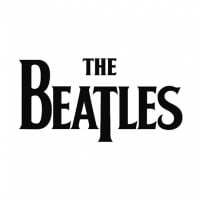 The Beatles were an English pop rock band formed in Liverpool in 1960. The members consisted of John Lennon, Paul McCartney, George Harrison and Ringo Starr. They were soon known as the foremost and most influential act of rock era. Rooted in skiffle, beat, and 1950s rock and roll, the Beatles later experimented with several genres, ranging from pop ballads and Indian music to psychedelia and hard rock, often incorporating classical elements in innovative ways. ...read more.
The Beatles have influenced so many musicians which that reason itself makes them legendary. The diversity in music styles, especially in the White Album, is unbelievable. The clever lyrics and memorable tunes make the Fab Four the most inspirational and well known band in history. The powerful hits from Lennon-McCartney and creative songs from Harrison and Starr are astoundingly beautiful. The Beatles changed the history of music and re-defined Pop/Rock. There's a song for every mood you are feeling and a tale to each one. Sure there are other legendary artists out there but none of them can compare to the level of experimentation and fame that the Beatles endured. Their influential music will go on and outlive all of us because it's that incredible.
The Beatles gave a new pattern of music we hear nowadays. They broke the wall between the old and new periods of pop music industries. They established new vocals in a very natural way of singing, new music sounds, new looks as well as new ideas of song writing. They always tried out a lot of new experiments during the rehearsals and found out many particular details of making a unique performance session until the best recording in the studio. Their music is appreciated by every class of people from kings to beggars. Beatlesmusic audience are never classified but unified as one who just want to hear good music of great harmonies, nice melodies and lively performances. Besides, they are good models of hard-working musicians with great determinations to fulfill all the tasks they committed. I believe The Beatles are the only special combination of pop group that will never happen again in the pop history. It is a God's will to send them on earth to create music for the world. They ...more
The Beatles have sold MORE recordings ALL TIME than any other artist EVER.
Even 40 years after they broke up, The Beatles are still the second-best selling artist since the year 2000!
Many artists changed the world of music; only the Beatles changed the WORLD.
Before The Beatles, the world was about old people; after The Beatles, the world was about young people... That can only happen ONCE.
Ask any artist on this list- they will tell you that NOBODY matches up with The Beatles.
Lennon and McCartney were not the best singers/players on Earth, but they were genius composers and excellent arrangers, specially when they co-operated with George Martin. Most of their songs are very original, but unfortunately many people don't know that. They deserve to be on top.
6
Elvis Presley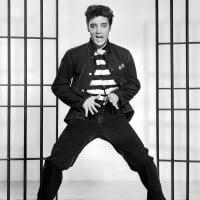 Elvis Aaron Presley (January 8, 1935 – August 16, 1977) was an American singer and actor. Dubbed the "King of Rock and Roll", he is regarded as one of the most significant cultural icons of the 20th century. His energized interpretations of songs and sexually provocative performance style, combined with a singularly potent mix of influences across color lines during a transformative era in race relations, led him to both great success and initial controversy. ...read more.
The greatest music legend in the world, ever! He charmed the world, he opened the door to so many other musicians. He was a man of tremendous talent, amazing charisma and gorgeous good looks. Elvis has sold more records than any other artist in the history of the world, broken every attendance record and was a wonderful caring man. Nobody will ever equal his fantastic legacy. Surely, the greatest ever, the true number one!
The greatest, the icon of icons, the original, an innovator the biggest star who ever walked the earth, beautiful looking man, amazingy generous to his fellow man, loved his country did military service, magnificent stage presence, magic charisma and the greatest singer ever. Sadly, he was destroyed by other people. At rest now. Your fans will love you forever Elvis. God bless his wonderful memory.
When I say this I'm not trying to offend the other artists on this but you don't hear people talk about or put something out about Michael Jackson, or Freddie Mercury, or Madonna, or The Beatles. But you do hear people talk about Elvis and put something EVERY year about Elvis and he's been dead for 39 years. Without Elvis, none of them would be where they're today.
I agree! Elvis is #1. Still today 2012, elvis is the most imitated artist all over the world. Elvis has the BIGGEST fan base ever to be seen. After 35 years since the king left our planet, people still honor the anniversary of his death. Who can ever forget this magnificent and humble man, No one that's who...
7
Tupac Shakur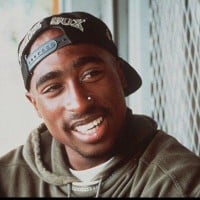 Tupac Amaru Shakur, also known as 2Pac, was an American rapper and actor born on June 16, 1971 in East Harlem, New York. Tupac sold over 75 million records worldwide and has been referred to in multiple major publications such as Rolling Stone as one of the greatest music artists of all time. 2Pac was assassinated on September 1996 at the age of 25. ...read more.
The best rapper of all time and a revolutionary man. This is what makes him stand out. He transcended his own genre of hip-hop, and advanced it to the next artistic level. Tupacs music is heard all over the world, even in third world villages and slums. The music he created was simply beautiful beyond words. He had a way with lyrics that told a story from multiple levels of understanding, he was truly genius. The media and Hollywood try to downplay him and his "thug image". But if you truly understand him, you will recognize him as the real voice of the young generation. He was out to make the world a better place, and achieved this through his musical aspirations. Simply a musical legend whether you like hip-hop or not.
2Pac was
1. Against the Illuminati & Never sold his soul
2. Was a great man that standed out with his own genre of hip-hop and made standards higher.
3. He was here to make the world a better place
4. A huge music legend whether you like hip-hop or not.
5. Lyrical, talented rapper, soulful thug and amazing actor.
Rest in peace, pac. Killuminati.
Tupac Shakur was a inspiration to me I'm 15 and writing this because my mom listens to some of his songs and I watched the movie All Eyes On Me and I have never been so sad, He in his short career made an impact on the world. May he rest in peace
He has sold so many albums and had a very successful acting career, and was actually pretty good! Best Rapper of all time, lyrically was unbeatable. If rapping was boxing he would be Muhammad Ali!
8
Bob Marley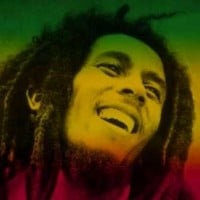 Robert Nesta "Bob" Marley was a Jamaican reggae singer, songwriter, musician, and guitarist who achieved international fame and acclaim.
Bob Marley should be number 1. This man fought for his people and set them free with the music. His music is just absolutely phenomenal. His short 36 years on earth wasn't enough for him to accomplish his vision he had for the betterment of mankind. None of these others in the list fought for a cause except pac.
Bob Marley did not focus on sadness or lust in his songs instead merely tried to make people happy. His music is relaxing and calming and promotes the real things in life like peace and freedom. This is why he should be number one. This is why he is by far the best musician there has ever been.
Most inspiring music. Fought more for his people then himself! Come on guys at the end of the day no other artists really do it for their fans. They do it for the money. And I have never seen someone been shot an the very same day still sing at their free concert! Love the life you live, "live the life you love! " R.I. P Bob
Although M.J. is the King of Pop I believe this man should be No. 1 there was no one like him and no other artist fighting for a greater cuase. Everything he did was for the people no matter what race. Tell me how do you get shot one day and still perform a free concert the same day. I think Bob Marley should be #1
9
Whitney Houston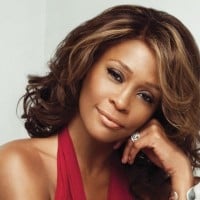 Whitney Elizabeth Houston (August 9, 1963 – February 11, 2012) was an American singer, actress, producer, and model. In 2009, Guinness World Records cited her as the most awarded female act of all time. Houston is one of pop music's best-selling music artists of all-time, with an estimated 170–200 million records sold worldwide. She released seven studio albums and three movie soundtrack albums, all of which have diamond, multi-platinum, platinum or gold certification.
Whitney was an successful artist, awarded singer, best selling artist...
The differences of whitney to another is being a greatest singer of all time, that's why she acclaim the name the voice, her voice like no other, the way she deliver the song with heartfelt voice, that's why I like her she lost her voice, but she's still stand for it to fight... In her latest album I look to you... Nothing can sing in her own way, and her own way to deliver a song... A great artist
I love her and she had a one of a kind voice she was beautiful black woman and had lots to live for and I know she wouldn't want people to cry because shes with her best friend her father and his name is god. I love you whitney.R.I.P. there will never be another you or minnie riperton. Also I'm 11 years old and writing this responce because I feel so much for her and her family. I pray her family will be strong and get through this tragety of this legend daughter and mother. Love you whitney. Go sing for the lord. And I love all of her music and hope shes in glory praising god for giving her life and praying that her mother and daughter will be strong and her family

R.I. P whitney love ya
My favorite singer since a child. I have always been a fan and I was heart broken when her soul was laid to rest. I loved her talent and all of her music. She had a unique voice and put in a lot of hard work to become the star she was. Rest in peace Whitney Houston. I'll always be a fan.
It is very simple.. Whitney Houston was simply one of a kind, she had it all. Her voice is incomparable, the one and only voice who can reach your soul deep within... When she sing you can feel that she's talking to you.. Wonderful SuperDiva. "THE VOICE"
10
Stevie Wonder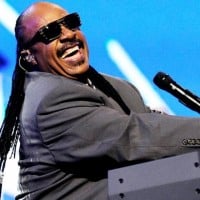 Stevland Hardaway Morris, known by his stage name Stevie Wonder, is an American musician, singer, songwriter, record producer, and multi-instrumentalist.
I voted stevie wonder because he didn't sing with his voice but with his soul

I love stevie! I'm just 12 yrs. Old but but I can still cope up with his songs
Stevie Wonder should be in top five.
Stevie wonder is cool
Even though he is blind he sung and didn't let anyone tell him he couldn't do it
The Contenders
11
Mozart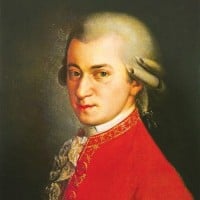 Wolfgang Amadeus Mozart, baptised as Johannes Chrysostomus Wolfgangus Theophilus Mozart, was a prolific and influential composer of the Classical era, born in Salzburg.
I have more than 700 cd's of his works. Performed by different orchestras. It's amazing, every composition is such an experience to listen, and I always strongly prefer one version of a composition by a certain orchestra over another. I'm listening more seriously since 2004 and still find some absolute gems in all his works.
Why would it be weird that his music is still popular today? (: He made masterpieces. He should be much higher, in my humble opinion. I can't believe Mariah Carey is higher than Mozart.
May seem weird but his music is still quite popular today.
Mozart is a miracle, a musical genius who has changed the world with his sweet, and unconventional love_outpouring music
12
Prince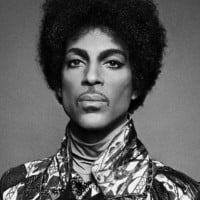 Prince Rogers Nelson (June 7, 1958 - April 21st, 2016) was an American musician, best known for being one of the most popular and influential artists from the 80s, with songs such as "Purple Rain", "Little Red Corvette", "1999", and "When Doves Cry" .
Prince is the most iconic artist hands down. While there are many artists who are extremely talented, Prince is what legends are made of in so many categories! On his very first album, as a teen..he wrote the music, the lyrics and recorded ALL of the instruments and vocals BY HIMSELF! First album! His lyrics mixed sex, religion, diversity, politics, acceptance, love for one another and freedom of expression all in poetic prose. He played just about every instrument, self taught, with perhaps the exception of horns. And he played them better than people who only played a particular one.He single handedly taught the recording industry, and the world, that artist's rights matter. He fought to break contract and changed his name to an unpronounceable symbol in order to continue recording until he had won his Masters back from WB. People thought he was crazy. He was, crazy like a fox! He paved the way for so many artists that have come since. He was an amazing dancer, choreographer, ...more
A legend in his own right, wrote, produced, performed all of his own music.. he wrote from the heart and soul to let his fans into his world... He took a stand against the record company to protect his rights and the rights of other artists...we who lived in the era of prince will always be blessed.. there will NEVER BE another like him!
Everyone is "good" in their own right... Prince was just GOOD in EVERY right! Musician, composer, singer, dancer, writer, producer, performer, poet, mentor, humanitarian, charitable, trailblazer, trendsetter, ARTIST!
King of Music! Singer, songwriter, arranger, composer, producer, dancer, choreographer, director, guitarist, drummer, piannist, bassist, entertainer, and the list goes on! No one can do that not even Michael "overrated" Jackson...
13
David Bowie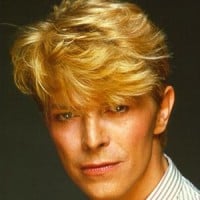 David Robert Jones, known professionally as David Bowie (January 8, 1947 - January 10, 2016) was an English singer born in London, the son of a fundraiser and a waitress. He is credited for his experimental and creative musical discography which has won praise and accolades for many critics and fans. The man who the world knew as David Bowie was an actor, a painter, a philosopher, and many other things. But first and foremost, and what he was known for most, he was a rock star, covering every genre from psychedelic folk to industrial. His influence on fashion, music, and pop culture in general remains as his legacy--along, of course, with his unforgettable music.
pressure pushing down on me pressing down you no man ask for under pressure that burns a building down splits a family in two puts people on the street its a terror knowing what the world is about watching some good friends scream let me out! pray tomorrow gets me higher pressure on people, on the streets
-under pressure by queen DAVID BOWIE
Honestly, David should be in front of Madonna. He basically inspired her. He had such a huge roll in the music industry and is definitely one of the biggest music legends. He taught everyone to be individuals and made amazing music.
Bowie was a singer, songwriter, multi-instrumentalist, actor, record-producer, SUPERSTAR! Nobody even compares to this man. He's one in a million and should 100% be #1.
BOWIE! His videos are so strange, yet so inspiring. And his music has cool mixes to them. Bowie is always gonna be a legend, even through death.
14
Ludwig van Beethoven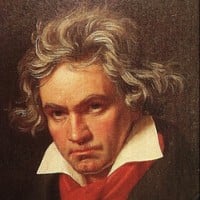 Ludwig van Beethoven was a German composer and pianist. A crucial figure in the transition between the Classical and Romantic eras in Western art music, he remains one of the most famous and influential of all composers. His best-known compositions include 9 symphonies, 5 piano concertos, 1 violin concerto, ...read more.
People forget that classical music is music to it seems. Beethoven is not only a genius, but a pioneer. Try to make music when your deaf and still make some of the most complex and beautiful songs ever made.
If Beethoven were alive today and had access to today's technology the likes of Michael Jackson and Freddy Mercury would have paled in comparison.
Beethoven's music has been alive for centuries. How can he be below Britney Spears whose silly songs have been forgotten even by her fans?
This man is a legend. Why the heck is he on number 40?
15
John Lennon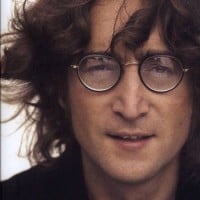 John Winston Ono Lennon, MBE (9 October 1940 - 8 December 1980) was an English singer and songwriter who rose to worldwide fame as a co-founder of the Beatles, the most commercially successful band in the history of popular music. He was assassinated by Mark David Chapman on December 8, 1980 at age 40. Lennon was characterised by the rebellious nature and acerbic wit in his music, writing and drawings, on film, and in interviews. His songwriting partnership with Paul McCartney remains the most successful in history.
Imagine there's no Lennon, it's easy if you try... Imagine's peak position... 22... Just makes me want to cry... As I write this obituary Mr J. Lennon is now at no. 40... Seriously, this generation (and to be honest the wider human race) is completely and utterly doomed...
On a slightly different but related point I would like to also put on record that I prefer his writing partners partner... E.G. linda McCartney. Yoyo ohno never did it for me, doesn't register on my radar, must be radar absorbent, or at the very least her cladding (clothes) must provide the magic bullet and/or technical wizardry to stop her from showing up on a radar screen as 'clutter' E.G. unwanted 'returns'. Maybe the material incorporates 'diodes' which somehow alter the wavelength of the returned signal such that the receiver (radar) can't decipher or register it. The returned signal effectively becomes 'out of phase'.
He changed the world for the better. Brilliant musician, lyricist, humanitarian ad forward, progressive thinker and activist. Love john Lennon beyond words.
John Lennon's music is meaningful.
Incomparable. Most amazing musician who ever lived!
16
Madonna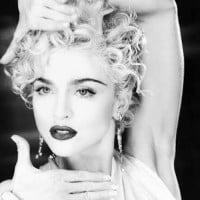 Madonna Louise Ciccone, known professionally as Madonna, is an American singer, songwriter, actress, and businesswoman. She influenced a lot of singers such as: Lady Gaga, Jennifer Lopez, Rihanna, Beyonce Knowles and Britney Spears. She is known as Queen of Pop and at modern pop culture specifically in 2012 "Madge" or MDNA. She has 14 studio albums (Madonna, Like a Virgin, True Blue, Like a Prayer, Erotica, Bedtime Stories, Ray of Light, Music, American Life, Confessions on a Dance Floor, Hard Candy, MDNA, Rebel Heart, and Madame X), 3 soundtrack albums (Who's That Girl, I'm Breathless, and Evita), 4 compilation albums (The Immaculate Collection, Something to Remember, GHV2, and Celebration), ...read more.
What's amazing about Madonna is that she has so many hits throughout her career. It's a big lie that she only had hits in the 80s! I only listened to her music a year ago, but now I'm a big fan of hers! For those who don't know her music, like me before, I suggest start with her 2009 greatest hits album, Celebration, it won't disappoint! And also I admire that she really doesn't repeat herself!
A legend for all the wrong reasons. She may be the most successful female artist of all time, but by no means is she the most talented or creative. The prototype pop slapper. She was the turning point in music, from when it started to go down hill. Utterly disgusting that she is considered a legend among the greats. The queen of pop? Hooker of pop more like.
There is only ONE Queen.. And I voted for her!

There never has, nor will there ever be anyone remotely like this woman. She has broken boundaries, stood up for gay rights, when it wasn't the cool thing to do. Her music tells the story of her and what she believes in.

One Woman!
One Queen!

MADONNA!
"She's a genius, she can do no wrong. "
"She's the Queen, super theatrical and dramatic on stage, just like Pop Opera. And Madonna... I mean who can really mess with Madonna? Nobody! No, her stage, her videos are always amazing, and her visuals. It's about more than just the music. It's about the passion, it's about the whole package. "
17
Luther Vandross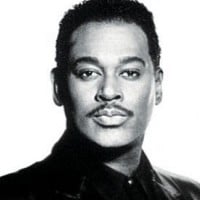 Luther Ronzoni Vandross Jr. was an American singer, songwriter and record producer. Throughout his career, Vandross was an in-demand background vocalist for several different artists.
18
Lowkey
Lowkey isn't even major, need to read a dictionary and look up the word legend...
This guy speaks the truth and s one of the best artists to come out of england. Incredible
19
Luciano Pavarotti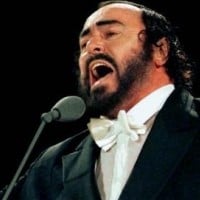 Luciano Pavarotti, Cavaliere di Gran Croce was an Italian operatic tenor who also crossed over into popular music, eventually becoming one of the most commercially successful tenors of all time.
Want to know who is better than Freddie Mercury? This guy.
20
Donny Hathaway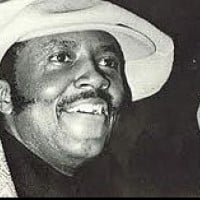 Donny Edward Hathaway was an American jazz, blues, soul and gospel singer, songwriter, arranger and pianist.
21
Marvin Gaye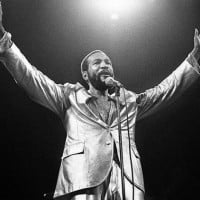 Marvin Gaye (born Marvin Pentz Gay Jr.; April 2, 1939 – April 1, 1984) was an American singer and songwriter. He helped to shape the sound of Motown in the 1960s, first as an in-house session player and later as a solo artist with a string of hits, earning him the nicknames "Prince of Motown" and ...read more.
22
Slash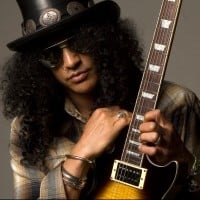 Saul Hudson, known professionally as Slash, is a British-American musician and songwriter. He is best known as the lead guitarist of the American hard rock band Guns N' Roses, with whom he achieved worldwide success in the late 1980s and early 1990s.
23
Eric Burdon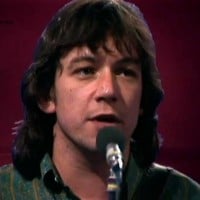 Eric Victor Burdon is an English singer-songwriter and actor. He was previously the vocalist of rock band The Animals and funk band War. He is regarded as one of the British Invasion's most distinct singers with his deep, powerful blues-rock voice.
24
Eminem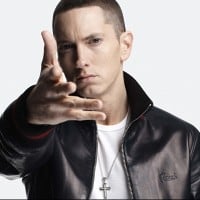 Eminem, born Marshall Bruce Mathers III, is an American rapper, actor and music producer born on October 17, 1972 in St. Joseph, Missouri. Eminem has sold over 300 million records making him the bestselling hip-hop artist of all time. In addition to his solo career, he is a member of D12 and (with Royce da 5'9") half of the hip-hop duo Bad Meets Evil. Rolling Stone ranked him 83rd on its list of 100 Greatest Artists of All Time, calling him the King of Hip Hop. Including his work with D12 and Bad Meets Evil, Eminem has had ten number-one albums on the Billboard 200 and 5 number-one singles on the Billboard Hot 100, and 13 worldwide.
He's a rap god! If his not in the top he will unleash his monster and go berserk! For your survival I would never go near him or his headlights! Those are only a few hits from his latest album! His still impacting charts worldwide and his this low
The most influential, controversial, lyrical genius out there! Makes music for all moods. This guy can get you to laugh, get hyped, mad, or depressed. Incredible storytelling skills and has a unique way with words.
A lyrical genius, his imagery is simply genius. You feel every emotion he trys to put across. His best work, in my opiniom, came from the abulms Curtain Call, The Eminem show and MMLP2. If anyone doubts that he is rapper who creates the best imagery. Listen too Bad Guy - MMLP2 and Stan - curtain Call ( the one featuring Elton John)
I know that all of these people have made good music, but wether you agree with his lyrics or not you can't mention hip hop genre without mentioning Eminem.
25
Tinie Tempah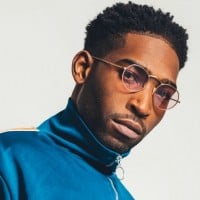 I just love this guy.. He's words are real and from the heart. He's amazing..
@MissAnneDastood.
PSearch List