Top 10 Greatest Pop Stars of All Time
The Top Ten
1
Michael Jackson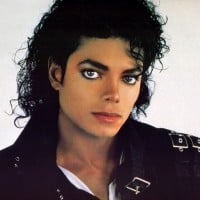 Michael Jackson (Michael Joseph Jackson; August 29, 1958 – June 25, 2009) was an American singer, dancer, and songwriter. He passed away from cardiac arrest caused by a propofol and benzodiazepine overdose on June 25, 2009. He donated (at least) a remarkable 500,000,000 dollars to charity. Michael is also known as The King of Pop (a title given to him by Elizabeth Taylor) or under the initials MJ. Dubbed the King of Pop, he is regarded as one of the most significant cultural figures of the 20th century. ...read more.
Michael Jackson is the best because he sings, dances, writes songs, composes and is a qualified actor. He also took all of the false rumors and ignored them (the rumors were he turned white on purpose, he hate children etc) also he can actually SING unlike the little twit below who doesn't deserve to be here, the only other artist that can make a song that's good to listen to and not just some guy wailing through the microphone is Justin timberlake.
He was the best because he was the complete package: he was not only a supernaturally talented singer and dancer who gave incredibly explosive and powerful on stage performances. He also had incredible charisma, style, and mystique. One also needs to include the fact that he was a devoted humanitarian who championed the plight of those so much less fortunate, and in fact gave tens of millions of his own money to charities. He was a gentle person who had a sensitive and fragile nature and was someone who the media made out to be a monster, and for that, the world should feel ashamed. Although we will always have his music, I will always miss his presence in the world.
Simply the best. Influenced ever pop star that came after him, even though none of them have been as original or as inventive as Michael has. Easily one of the best voices ever heard in the world, his range is incredible and can nail notes that no other singers can not even come close to. Incredible dancer that no one has still been able to emulate. His lyrics were precise as well. He was truly the total package in a world superstar. He spoke across race and class lines, and continues to be heard throughout the world even today. His music and legacy will never die, and his mark in music has been engraved forever.
Michael Jackson is the only person who brings the whole world with different races together untie as one. Its really sad that he was been innocently accused for 2 time child sexual abuse. Know Michael well before judging him. People are using him to make money. He died as if he is homeless. No one saw him cry. No one knew how he felt all the time. Is really sad that he died at the age of 50. But is a heart touching thing to find people all around the world pass on his legacy and name. Tributes from all around the world, had deeply touched my heart. Rest In Peace King Of Pop, Michael Jackson, no one will ever take over your place! King Of Pop lives on!
2
Katy Perry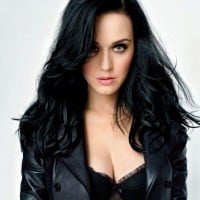 Katheryn Elizabeth Hudson, professionally known by her stage name Katy Perry, was born on October 25, 1984 in Santa Barbara, California. She is a singer, songwriter, actress and an ambassador on one of the most popular companies of now, UNICEF.

She is also is one of the best-selling artists of all time. She won 4 Guinness World Records, 5 MTV Awards, 5 American Music Awards, 16'ASCAP Pop Music Awards, 5 Billboard Music Awards, 14 People's Choice, 1 Juno Award, 2 Myx Music Awards, 3 NRJ Awards, 6 Teen Choice and a Brit Award. ...read more.
Whenever I think of her, a light shines in my heart. She's my biggest inspiration ever. You know, she had a rough childhood and she was banned from listening to pop music by her parents, but nothing could stop her from getting what she had always dreamt of. And now, when she's already the number 1 star in the world, she continues to inspire others, and also do a great job as a UNICEF Goodwill Ambassador. I think she is one of the great women of all time.
Katy should be #1, she is the goddess.. I love her personality.. She is very down to earth and has good sense of humor... Her songs are unique and very catchy.. She is one of the stars who has improved as the years roll by.. And she is the reigning pop queen,.. I adore her.. Prism gonna slay.. She is the best...
I CAN'T believe that katy perry is 22nd place! Katy is way better than everybody whos ahead of her! I mean like shes got a powerful and enchanting voice... She sings like an angel! I think fireworks is her best song, it's so inspiratonal. I love wide awake too, the videos so cool. Come on she has a movie made on her... Katy should be in 1st place. I love her songs and I wish she was in the top ten at least... Katy perry is my favourite singer!
Katy not only is she hot but she has an amazing voice and inspirational music. She's a great person all around. I'm a huge fan. Her prismatic world tour was great. Amazing set. Her voice sounded just as good live. Her performance was great. Another reason why I love her.
3
Lady Gaga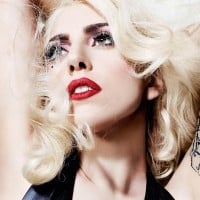 Stefani Joanne Angelina Germanotta, known professionally as Lady Gaga, is an American singer, songwriter, and actress.

On the start of her career, she performed at an event called the Lollapalooza Festival during 2007 whereby a record label company Interscope found her due to her performance being "amusing" to watch. Since Interscope found her, she was a mastermind behind her songs with a team of producers namely Rob Fusari and RedOne. Most of her songs were deep unreleased cuts, due to her having more than 30 songs and 17 were picked. ...read more.
Lady Gaga is by far the biggest pop icon of this century and has been releasing top class singles for over half a decade now. No other Artist has had such enormous success in a relatively short space of time with smash hits which will go down in history produced by her such as Just Dance, Poker Face, Paparazzi, Bad Romance, Telephone, Alejandro, Judas, Born This Way, Edge Of Glory and Applause. It is hard to believe how she could have produce such a large magnitude of great songs in such a small space of time. I don't think that there will be anyone as good as her in the future and there surely hasn't already been anyone as good as her in the past! How is she not number 1!
She hasn't only had hit after hit after hit within the past decade, but she creates all of her own music. She sings and performs all of her own music. She's classically trained, smart, and has some serious pipes. She has created this huge legacy for herself purely with hard work, passion, and dedication. She truly expresses herself through her music, her outfits, and her performances. Gaga is a true artist. She is also a huge influence especially to her younger fans. She promotes self-empowerment, confidence, and equal rights for all. Lady Gaga deserves to be at the top of this list with everything she has accomplished.
Who doesn't love Gaga? I mean she is strikingly gorgeous and beautiful in her own way, no matter what. Everybody loves her personality, her music, her crazy outfits, her performances. She's different and that's how she explains herself as an iconic pop star. Do not talk about sales or awards she has gained, but talk about talents and abilities. If you still say Gaga is not talented or stuf, you better put Gaga and other artists on one stage and let them do what they can do. Gaga's career has started since she was 18 and she has learned playing piano since she was 3 years old and began writing her own music in 11 years old. How could someone say she's not talented?
I agree with the top 2. The only person who could ever surpass Gaga is the king of pop Michael Jackson. She is ever so slightly below him. She has made her mark on this world. This year she has been in the spot light for a full decade. She will be here for a very long time if not forever. She is a Genius, a business woman, an influence, a icon, a beauty, an artist, a activist, an actress, a song writer, a singer/vocalist, and most of all a legend for all the years to come. Paws Up little monsters.
4
Madonna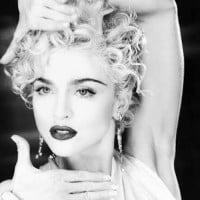 Madonna Louise Ciccone, known professionally as Madonna, is an American singer, songwriter, actress, and businesswoman. She influenced a lot of singers such as: Lady Gaga, Jennifer Lopez, Rihanna, Beyonce Knowles and Britney Spears. She is known as Queen of Pop and at modern pop culture specifically in 2012 "Madge" or MDNA. She has 14 studio albums (Madonna, Like a Virgin, True Blue, Like a Prayer, Erotica, Bedtime Stories, Ray of Light, Music, American Life, Confessions on a Dance Floor, Hard Candy, MDNA, Rebel Heart, and Madame X), 3 soundtrack albums (Who's That Girl, I'm Breathless, and Evita), 4 compilation albums (The Immaculate Collection, Something to Remember, GHV2, and Celebration), ...read more.
Madonna is the Queen of pop and the best pop female artist ever, she can't be compared to those wannabees like katy perry, lady gaga, taylor swift, Britney etc... Madonna has proved to be a true artist by giving us great albums. This site is stupid to have Madonna in number 8, she should be second because the first place is Michael Jackson and even though he is number one, he has not accomplished what Madonna has. Because his last albums were not as successful as Madonna's. Againsm is real, The media trash Madonna's work just because now she is in her 50s and continue singing. Stop the hate, it is the only way to live with tolerance in this world, stop promoting hate to young people.
She is legend! Even if you're a hater just stop and think. She is the highest selling physical singles artist of the 2000s and she was announced as the highest ranking solo artist on the "Billboard Hot 100 All-Time Top Artists", a higher rank than Whitney, Mariah or even MJ, as well as having more number-one singles in the United Kingdom than any other female artist. She is the best on Billboard dance charts with 43 number one singles. Even MJ's highest single from his album which was released in 2001 peaked at number 10 in US. But in 2000 Madonna made the world come together with her single "Music" which peaked at #1 in many charts. She made whole the world "Vogue" and she is absolutely the most influential female pop artist ever!
She was made to be famous.. She is a legend of POP she has been the most succesful woman with more than 300 millions copies.. She is the queen of reinvention SHE HAS CREATED all the other superstars who appeared after her.. Lady gaga is great because it's the logical and modern continuation of the madonna idea, it's obvious that lady gaga is the current queen of pop, why people try to deny it? She is really more succesful than madonna nowdays..
I don't know if the problem is the age of Madonna (which affects more than people think) or its latest reinvention.. She was the queen of pop.. Now people no longer sees her as the queen, and so she has ceased being it.. But she has been the queen for thirty years (until today) she began to build the road that she no longer walks... Only the following greatest artist may succeed her on the throne she created.. And yes, lady gaga is slowly taking it.
This list is preposterous. MJ's fine, but Justin Bieber, Lady Gaga, Demi Lovato? They're new, people, and untested. Whoever created this list sure is a teenage inexperienced, amateur listener. Madonna is LEGEND. She is incomparable, irreplaceable. Bieber, Gaga, Lovato, Beyonce, even Michael Jackson and Britney Spears are NOTHING compared to Madonna, pop's greatest artist.
5
Taylor Swift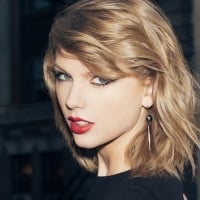 Taylor Alison Swift is an American singer-songwriter. She was born on December 13, 1989 in Reading, Pennsylvania. She is best known for writing personal songs and for having won 11 Grammys. She became interested in country music when she was around 9 years old, and after watching a documentary about Faith Hill, Swift felt that she should go to Nashville to begin a country music career. She then signed a contract with RCA Records and began to write songs.
Better sound with Taylor Swift, even though Michael is a stage maniac. It is simply more of a Christmas kind of albums that one might get so would vote Swift on in first place. Skills can sometimes not be the feelings to admire, there is also authenticity and brand new present to find as the nicer deal. Hope to sway the agree with only Jackson to the feminine lead of Taylor Swift instead with that idol as the best this far in sound and musical talent perhaps taste more than snaps of character alone would give. Plus it is right for first to those understanding it most, and the rest have a high lead but at least not the first place of Taylor Swift. The music industry has never been more enlightening to fans and admirers alike thanks to the modern times breakthroughs with much care at that too that the new artists demonstrate. Good!
Not only does her music bring lyrics with such meaning but she pours her heart into her music. You can feel the emotion. That is very rare in artist nowadays. It's not just her music either, it's the way she invites fan to after-concert clubs. It's sending a fan thousands of dollars to kick cancers butt. It's visiting hospitals and sending her fans Christmas gifts. It's those kinds of things people will always remember about her. That's why she's a role model, legacy, and 'popstar'.
Taylor swift is a beautiful person in her songs she lets us feel her emotions and her feelings and that's a beautiful thing. She donates her money to hospitals and shelters and connects with her fans! All of her songs have a message that we can all relate to. She works very hard and it's not always easy at all! Taylor Allison swift is a great example for
young girls! Taylor Allison swift I love you so much and you are the reason why I don't let anyone tell me my dreams are to big someday when I'm successful and I've gotten where I want to go I know that I worked hard and that is the only thing that matters!
Taylor Swift is so amazing and compassionate about her music and puts so many of her own experiences into her songs. She is a beautiful, strong, powerful women who deserves much more than third. Taylor encourages her fans to be the best they can be, and opens up to them like no other star I know. She is an all around wonderful person. Not to mention her ever-changing and yet constantly awesome music. :) I, a crazed Swiftie, believe Taylor Swift should be on the top of every pop music chart there is.
6
Britney Spears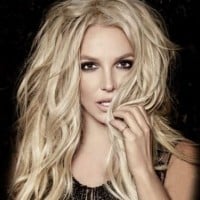 Britney Jean Spears (born December 2, 1981) is an American actress and singer who was born in McComb, Mississippi, and grew up in Kentwood, Louisiana. She performed acting roles in stage productions and television shows like "The Mickey Mouse Club" as a child before signing with Jive Records in 1997 and going on to become a pop superstar and one of the most famous female pop singers of all time. She is best known for her songs such as "Toxic", "...Baby One More Time", "Circus", "I'm A Slave 4 U", "Oops!... I Did It Again", "Work B****", "Womanizer" and "Till' The World Ends".
Let's show them whose boss Brit Brit. I'm tired of Lady Gaga and fans saying she is the new Queen just because of her gate receipts, records and download sales. Show us her having 6 world records over 100 million RIAA certified albums and videos sales. That alone could make Britney Queen. Yet, Madonna will always be Queen, She is one of the Fore-Fathers of Pop. Britney is the Crowned Princess of Pop, Heiress to the Throne. So all you pretenders get out of Britney's way and let her do her thing. Welcome back Britney!
Madonna will always be Queen. You can just feel her presence when she enters a room. I love Britney more than Madonna but as far as Pop Royalty Madonna is and will always be Queen. Britney changed Pop for what it is today but if it wasn't for Janet, MJ, and Madonna's influence Pop wouldn't BE what it is today.
Britney is not a Legendary for nothing. You become Crowned Princess or Queen not by record sales or box office receipts, but by how you have influenced the industry. Britney is very humble she wears the crown not because she wants to it is because she has earned it. Not once, at least not in public, have I ever said or bragged about being the Princess of Pop. "Uneasy lies the head that wears a crown. "Also, some are born great, some achieve greatness, and some have greatness thrust upon them. Britney is the one of the few that have all three. Lady Gaga and you Lady Gaga Fans no matter how you slice it She will never be as great as Britney. You ask almost any music artist. You guys are the only ones that seem to have deluded yourself in thinking that way. BRITNEY LIVES FOREVER.
An incredible pop phenom, she has broke countless records ( fastest selling female artist, only act to debut 4 albums with 500k in opening week, best selling teenager in the game ever, the 1st artist to have her debut single and album reach number 1 on the billboard, female artist with the most mtv ema awards... The list goes on), on stage she's a fearless diva but in person she's the most humble kindest soul. Through all her challenges she's faced she's still managed to come out on top. She's a true inspiration and force to be reckon with. Never underestimate the power of Britney effing Spears
Up until now no one can perform as passionate as Britney Spears. She had a big big influence in music industry specially in POP. Its not just how she sung or how she dance, its how she perform that really matter to me..She bring the crowd every time she perform on stage. at her age now, she still perform the way she perform when she was little younger."BIGAY TODO", she gives everything to make her audience satisfied and go home with a smile after her show. That's why for me BRITNEY SPEARS is the BEST POP EVER
7
Beyonce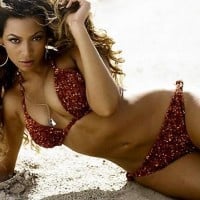 Beyoncé Giselle Knowles-Carter, is an American singer and actress, who started out in the popular pop/r&b girl group Destiny's Child. They had multiple top 5 hits such as "No, No, No", "Say My Name", "Bills, Bills, Bills", "Survivor", "Independent Women", "Bootylicious", and "Jumpin', Jumpin" from 1999 to 2004. After they broke up in 2006, Beyonce pursued her solo career, creating smash hits such as "Crazy In Love", "Single Ladies", "Halo", "Partition", "Irreplaceable", "Drunk In Love", "Baby Boy", "Beautiful Liar", "7/11", and "Run The World (Girls)", and has since become one of the most influential performers and biggest celebrities of the 21st century.
Beyonce is without a doubt one of the most talented women on Earth. She has a tremendously powerful voice, with a huge range. She is an excellent dancer and can really connect with an audience. She can put emotions into her voice and her songs that can bring you to tears. She is capable of writing and composing amazing music and for the most part, she does. She is also an excellent actress. Not to mention the fact that she is incredibly beautiful! Put all these qualities in one and you have an AMAZING performer. She has the best live performances of all and I love her with all my heart. GO BEYONCE!
There's one person on this list that Beyoncé doesn't totally blow out of the water and that is the King of Pop himself. On sheer vocal ability alone, she has greater range and power than Lady Gaga who is classically trained and by far a better vocalist then anyone in the top ten. So on vocal ability alone Beyoncé reigns supreme. Beyoncé is also an incredible dancer and her vocals do not suffer in the slightest whilst she is performing which cannot be said of anyone else on this list. She is also capable of turning a dance club banger into a sexy and sultry love song, she can effortlessly move audiences to tears with ballads. Lemonade showed the world that there isn't a genre she cannot perform in. She's capable of writing a catchy pop song but also capable of addressing complex social issues in her songs. While she may be outsold by the likes of Rihanna and Madonna, Beyoncé is an icon that is once in a lifetime and fans know that. Beyoncé is called the Queen for a reason.
Hold it, hold it. What is Beyonce doing at number 8, 2 spots below Justin? Justin is what gives pop a bad representation. Beyonce is talented, buetafull, independent, inspiring, and Justin is a little girl. She writes her songs and doesn't use auto tune and anyone who doesn't like her must be crazy.
Quickly turning into a legend and world wide icon, Beyonce' seems to have it all, the look, the talent and the personality. An amazing pop star.
8
Rihanna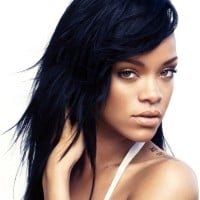 Robyn Rihanna Fenty is a Barbadian-American pop singer. Born in Saint Michael and raised in Bridgetown, she first entered the music industry by recording demo tapes under the direction of record producer Evan Rogers in 2003. She ultimately signed a recording contract with Def Jam Recordings after auditioning for its then-president, hip-hop producer and rapper Jay Z.
The only girl in the world deserves to be #1. Gosh I mean dis is someone who has broken records set by Madonna, mariah carey and the sweet whitney houston. She has 12 #1's making her the fastest solo artist to achieve that feat, billboard named her the number 1 pop artist of all time fending off her mates and even the legendary Madonna owing to her consistent place on the charts and having the records for the most #1's, most entries & most top 10's on the pop songs chart. Come on people, Rihanna has proven beyond reasonable doubt that she has come to #STAY, make good music and entertain.
There is no doubt that Rihanna is on top. Why she is not Number 1 according to Social media or whatever makes no sense to me. Watch one interview, video, or concert clip and it is easy to see why she is so loved and Successful. I fell in love with her person and instantly seen her emotional intelligence in the Oprah special interview with Rihanna. In that short time, I got to know Robyn. She is real, honest, smart, and her work ethic and love for her fans is what has helped her break records. In addition to all of that, this chic has STyle! Taylor can talk about never going out of style and sing about it all day, but Rihanna walks the walk and walks it RIGHT. She is inspiring and I love how a lot of what she wears is drawn from inspiration she receives from whatever is around her in the moment and catches her eye. This girl is a super star. To call her smart was an understatement. She really is a very special individual. Music is what matters to her. Not titles. She is literally in ...more
She is the most influential artist out there... Everywhere you go or turn one of her hits are playing and not to mention her trend setting persona. She manages to get the girl from next door to other famous pop stars, to shave off half their head and not to mention her exotic videos. She embodies pop and deserves to take that number 2n spot!
She is amazing! She is iconic! Any song she makes turns into a hit! She has a amazing sense of fashion and her music is amazing and she is quite a versatile artist. She never forgot her Barbadian roots even after leaving to America. She as a person is very sweet kind savage and humble. She donates a lot of money to many charity works and did many great things. I love umbrella sos pin de replay etc. Such amazing songs! Love you riri #rihannanavyordie
9
Justin Bieber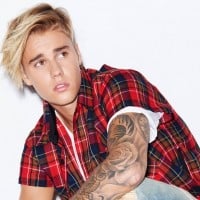 Justin Drew Bieber (born March 1, 1994) is a Canadian singer, songwriter, and record producer. He currently resides in Ontario, Canada and is Christian. He is the son of author Pattie Mallette. ...read more.
Justin Bieber is a great pop artist. There may be people out there who have better voices, but I think Justin is doing a great job throughout his career. He's also a very talented singer. I'm not a fan of him, but honestly, Justin Bieber has some great songs, great guitar skills and he's also a Christian. Seriously, Justin Bieber is by far amazing. And I don't care what those selfish and bratty haters say about my comment because they're all true. And honestly who cares what he did in the past? #1, it's not even anyone's business, #2, he's reformed, and #3, everyone has had their bad times before and are still getting forgiven for it.
Justin Bieber, I'm not a fan, but you are doing a fantastic job. Keep up the good work! You're doing great! :)
Justin Bieber created a new way of finding talent. He was the first singer to be found on the internet and made famous. He also stands out because most artists take time to get to get huge.. Justin was like a overnight sensation. He sold out Madison square garden at age 16 in 22 min. He sold it out again when be was 18 in 2min, for both shows on that tour. Justin is no doubt the biggest star today. He changed music forever.
I think justin bieber is the best idolsinger in the world because he never sings any song he picks good songs that would inspire other people like (Believe Never say never Be alright and others) also he loves his fans so much and he always talk about them! Once he wrote (I love MY beliebers) on his arm and he did it twice! He always remind his beliebers that he is thankful and that he loves them a lot! Even he called them (sexy fans) on instagram with posting a video of them shouting while he is in the balcony of his room! Also he did a lot in his career because he is (a singer a song-writer a dancer an actor) and he is really talented with a great voice. And I think he is so sweet to others even he called a 6 years old girl mrs.bieber but she died! (RIP avalanna) and I want the world to know that justin bieber is a legend and they should stop calling him gay! Show some respect!
Justin is the most beautiful singer in the world with the sexiest voice! People say that he is gay, but he is not! Even if he was: who cares? He's still an amazing singer. People say that his voice is too high, but actually it's just him changing the pitch of his voice; not many male singers are able to perform something like that. I love you, Justin!
10
Whitney Houston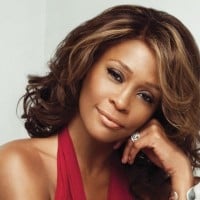 Whitney Elizabeth Houston (August 9, 1963 – February 11, 2012) was an American singer, actress, producer, and model. In 2009, Guinness World Records cited her as the most awarded female act of all time. Houston is one of pop music's best-selling music artists of all-time, with an estimated 170–200 million records sold worldwide. She released seven studio albums and three movie soundtrack albums, all of which have diamond, multi-platinum, platinum or gold certification.
I love Gaga. I love Brit. But Michael should be one, Madonna two, and WHITNEY three. Gaga fourth. Sheesh. You young kids have no respect for history!
She has a beautiful voice!
Her music inspires me
The Contenders
11
Bruno Mars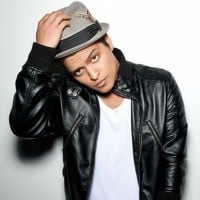 Peter Gene Hernandez, professionally known by his stage name Bruno Mars, is an American singer, songwriter, multi-instrumentalist, record producer, and choreographer. ...read more.
I love the beautiful melodies of all the songs you write and sing, especially "Never Close Our Eyes". I'm extremely grateful that you gave this beautiful song to the vocal god Adam Lambert, who can spice it up to make it a fabulous collab. You are the best songwriter and singer in the world of this generation of artists, along with Adam Lambert. I hate those people who keep saying that Justin Bieber is better than you. Bruno Mars and Adam Lambert forever!
I love Michael Jackson a lot and when he died (sad fully) I thought that no more talent will ever corn into the world but then Bruno Mars came up and I was like... Now that's talent. By the way my fave is Uptown Funk
If there is a single guy who has talent after MJ, it is Bruno Mars he is a total package, songwriter, vocalist..Damn vocals man.., multi instrumentalist, performer and dancer. He is the best artist of 21st century.
Bruno is best... In my eyes he is the next MJ. I can see so many people who use auto tune up in this list. Bruno is a genuine man and his voice is genuine... I like to see him on top.
12
Pink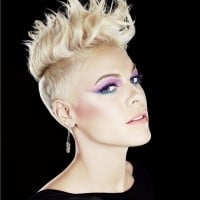 Alecia Beth Moore known professionally as P!NK, is an American singer, songwriter, dancer and actress.
Legend needs no description. She's smart, honest, and so deeply involved with the audience heart that she will live forever without any doubt.
Most underrated musician! She deserves so much more! She's a true artist from the way she takes the crowd away to the way she sings better than her recorded song! P! Nk will forever be my favorite artist!
To everyone: Try. Never give up. It's what I tell myself, and it's the reason I'm so confident. You're beautiful. Remember that.
Who? Oh yeah, the BACKUP singer for Axl Rose because she can't compare to a single rock singer
13
Selena Gomez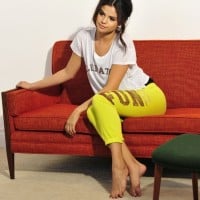 Selena Marie Gomez is an American actress and singer. She is best known for songs like "Come & Get It", "Good For You", "Same Old Love", and "It Ain't Me". Selena Gomez's voice is mezzo-soprano but she usually sings in alto. She is best known for her role as Alex Russo in Wizards of Waverly Place.
I am the biggest fan of Selena Gomez, my biggest dream is just to see her but I wish I couls meet her. She is my biggest role model.Thank you selena gomez for britining my world. You inspired my life with the song who says. Everyone told me that you are never going to be an actress but because of the song I did not listen to them I only listened to me. So I just want to thank you. A lot of people don't like you but just listen to your self. Trust me that really works. Thank you selena gomez/I love you the most of all people.
Stop with the hate, this lady is more successful than a lot of people. Selena is a total queen, she takes on all this hate whilst struggling with lupus and yet, she battles on regardless. Her music is catchy and does well. She can definitely sing, maybe not as capable of higher notes such as Ariana Grande, Demi Lovato etc. I adore and look up to Selena. #Selenators
She used be very nice girl. I really liked her but now I really hate this skinny, ugly untalented girl. She get nude exactly like Miley. That was so trashy and gross. I also dislike Miley but I think Miley is way little better cause she don't even look so gross.
Selena Gomez is a very good singer. It is because she is a natural singer by always being a good singer. She should be #1 on this list because she is good actress and a good singer that is my opinion!
14
Prince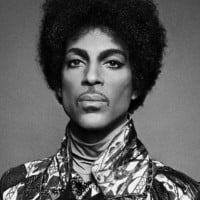 Prince Rogers Nelson (June 7, 1958 - April 21st, 2016) was an American musician, best known for being one of the most popular and influential artists from the 80s, with songs such as "Purple Rain", "Little Red Corvette", "1999", and "When Doves Cry" .
Prince was not the greatest pop star of all time, but mostly because he wasn't really a pop star. He was a true musician - a monster guitar player, an incredible songwriter, a talented drummer, bassist, pianist, producer, dancer, etc. He was the greatest musician to ever grace this planet in my humble opinion - a musical genius who could do it all: funk, rock, pop, jazz, etc. He was a visionary the likes of which the world only ever sees once in a lifetime. The 60s had Hendrix, the 80s had Prince, and I am still waiting for the next in line, and it's 2023 now.
My top three would be Prince, MJ and Elvis. Well ELvis and MJ are on the list, but only MJ got a deserved spot. WHere the hell is prince? He plays all the instruments, composes all the music, dances, choreographs, produces, etc.) He has been rocking massive crowds crowds since before most people on this list were born, and he's still going today) It's a sad state of affairs that he is not even on this list. Without Prince, this list is meaningless!
Him and Michael Jackson are the best RIP! We wouldn't have civilised music if it wasn't for them.
It is disturbing to see this legend on #98, below people like Pitbull and Zayn Malik.
15
Enrique Iglesias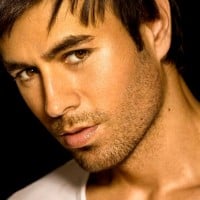 Enrique Miguel Iglesias Preysler, known professionally as Enrique Iglesias, is a Spanish singer, songwriter, record producer and actor.
I don't know why he's at no.7... He's the best pop singer... He's better than any one on this list besides Michael Jackson... I mean seriously Bieber! It's not about money you make. It's about how good can you sing and Justin Bieber is nothing in front of him...
Most underrated musician! He deserves so much more! His a true artist from the way she takes the crowd away to the way she sings better than her recorded song! Enrique forever be my favorite artist!
Hmm... Don't have any word to say. Ha... He is my role model... I think I have lisened each song of him for some lakh or crores of times... I am just crazy about his songs... Songs makes me to lead a peaceful time... To get immediate relaxation... And every thing...
He is amazing no doubt about that his songs are best.. You have given 2 rank to Taylor Swift I can't believe that her songs can be listen only at sad moments not at happy times...
16
Adele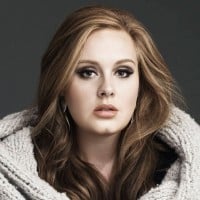 Adele Laurie Blue Adkins (born 5 May 1988) is an English singer and songwriter. Graduating from the BRIT School for Performing Arts and Technology in 2006, Adele was given a recording contract by XL Recordings after a friend posted her demo on Myspace the same year. She is best known with her international hit singles like Rolling in the Deep, Someone Like You, Hello, Easy On Me and the success of her second, third and fourth studio album which is 21, 25 and 30.
I have already told that she must have been in 4th or 3rd place but you jerks don't understand. You are fake just put her up wait don't do I don't mind because in my opinion she is the best I don't care what you jerks say.
Unlike most of the singers in this list, Adele can sing many different genres of music and she's always so creative with her albums and her song choices.
Put her up. You jerks You have kept lady gaga which is a listen lady gaga is a . Replace her with Adele Have not you have listen songs from 21 or 19 or the oscar winning skyfall. She won six grammys have some shame.
Adele your music is SO good and it is very interesting I like how it has a steady beat and it just somehow goes all together. Very Nice Adele
And
"Hello from the other side"
17
Alicia Keys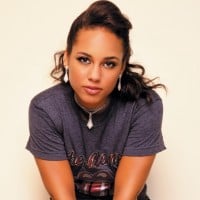 Alicia Augello Cook, known by the pseudonym Alicia Keys, is an American singer, songwriter, record producer, and actress.
Well of course, Alicia is just like Adele with the most powerful voice in history according to one of her best songs this girl is on fire!
Leesh, get out here on the stage 'fore I snatch the tax letter and coffee from your hand and put you out there! This Girl Is On Fire!
Alicia Keys is a wonderful singer and I just love all her songs!
Alica keys has a very powerful voice she sings wonderful too I like the song this girl is on fire! But who dosn't. She is also very beuatiful I love you Alicia keys!
18
Kesha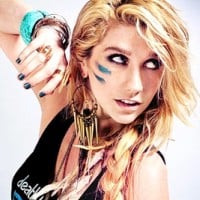 Kesha Rose Sebert (formerly known as Ke$ha) was born on March 1st, 1987 in Los Angeles, United States. She is best known for her hits like Timber, Tik Tok, and We R Who We R. Kesha is an animal rights activist and she works for H.S.I. (Humane Society International). Kesha also stands up for L.G.B.T. rights in America
You know what? I actually consider her to be one of the better pop stars of today and my parents agree with me too and they're favorite artists are Queen, Pink Floyd, The Beatles, Whitney Houston, Michael Jackson, etc... By the way I like these guys as well. Anyways back to Kesha, her lyrics are so amazing and so funny. And her music in general is just so fun to dance too and exciting. Kesha is more talented the most of the other pop stars that have come out recently.
She is amazing, inspiring and makes her own songs! She is one of few artists that are generic an makes her own songs. I love her album, Warrior, it has Die Young, Crazy Kids, Supernatural and many great future hits! I also love her show Kesha: My Crazy Beautiful Life on MTV because she is not afraid to show her true self to people. I am her Number 1 fan!
I actually consider her one of the better pop stars of today and I think she's way better than most of the other pop princesses that have come out recently. Her lyrics are so hilarious and they just make you wanna party your ass off. I've loved her since the very beginning and I still do and I can't wait for her to make new music.
She is the best besides selena gomez she my favorite.!
19
Shakira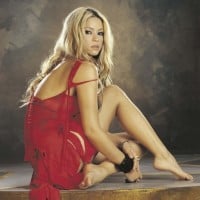 Shakira Isabel Mebarak Ripoll is a Colombian-Spanish singer, songwriter, dancer, record producer, choreographer, and model.
My gawd! Shakira, you have been on my phone Whenever, Wherever! Girl, keep climbing up the STOOPID social ladder and beat the others! Who on earth put Unjustified Bieber up there, because they need to get a doctor and a life!
Shakira is equal to the legend Michael Jackson. She has such soulful voice & her music spreads happiness. She is EPIC & perfect Queen of pop for Michael Jackson. Love you Shakira
She is very much talented and her voice is exceptional and too strong. she is worth being respected in the world of pop music and her dance moves are really awesome!
First of all she is really good and I think she is nearly better than Michael Jackson she is really good at pop singer also she has enchanted singing voice that is full of power and range so I think she should be one of the top ten chart wow!
20
Justin Timberlake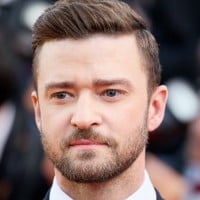 Justin Randall Timberlake is an American singer-songwriter, actor, dancer, and record producer. Born and raised in Tennessee, he appeared on the television shows Star Search and The All-New Mickey Mouse Club as a child.
His live performances (From the 20/20 experience) are amazing. It's all live music and he has pretty much a full band playing. Amazing recorded AND live vocals. Many pop stars will just sing over recordings. Justin is a true musician.
NEEDS to be number 2 to Michael Jackson. He doesn't use autotune just like every other person in this list besides Michael Jackson.
One of the few Male Pop stars on the list. Has a very unique voice and a perfect Male pop star image, has had great success since Nsync.
Justin timberlake is so happy and joyful. Just because he has such a joyful personality I think he should be in the top 5.
21
Billie Eilish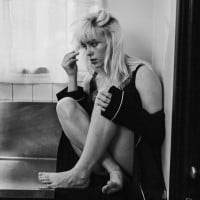 Billie Eilish Pirate Baird O'Connell, known professionally as Billie Eilish (born December 18, 2001) is an American singer and songwriter, best known for her songs "When the Party's Over", "Bury a Friend", "Everything I Wanted", "Happier Than Ever" and especially "Bad Guy".
Best new artist ever. I predict she will be the biggest pop star in the world and will hold on to that place for longer than any other artist in history. And that she will have a huge legacy spanning not just music but also film, fashion, and business. Maybe even education by having her own music schools. Genius!
Young, creative, unique
She is dang cool
She should be #1
22
Usher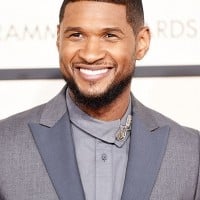 Usher Terry Raymond IV is an American singer, songwriter, dancer, and actor. Born in Dallas, but raised in Chattanooga, Tennessee was where he lived until moving to Atlanta, Georgia at the age of 12 where his mother put him in local singing competitions all over the city.
Got me like oh my gosh
23
Demi Lovato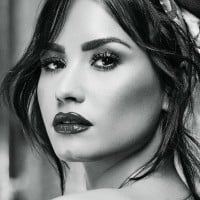 Demetria Devonne "Demi" Lovato is an American singer, songwriter, and actress. After appearing on the children's television series Barney & Friends as a child, she received her breakthrough role as Mitchie Torres in the Disney Channel television film Camp Rock and its sequel Camp Rock 2: The Final Jam.
I love her songs like Give your heart a break, Made in the usa, Neon lights, Cool for the summer, Really don't care, Heart attack, and This is me. She should be the first in this list! She has an amazing voice and almost all her songs are Hollywood records. Love her so much!
Demi Lovato is not a person that makes dumb decisions. Have you ever seen her go butt-naked on stage like Miley Cyrus? Demi is a hard worker! Demi Lovato for President!
I am THE #1 fan of Demi Lovato. She's so kind and she takes time with all her beloved fans. I wish I could be just like her. A singer with an incredibly amazing voice.
Her voice is extraordinary! But how did she come in the 14th place? I am asking 'cause I'm a great fan of her... She is totally awesome!
24
Ariana Grande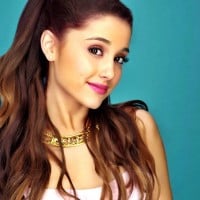 Ariana Grande-Butera (born June 26, 1993) is an American singer, songwriter, and actress. Her four-octave vocal range has received critical acclaim, and her personal life has been the subject of widespread media attention. She has received numerous accolades throughout her career, including two Grammy Awards, one Brit Award, one Bambi Award, two Billboard Music Awards, three American Music Awards, nine MTV Video Music Awards, and 27 Guinness World Records. ...read more.
Ariana grande is the best of all! She is amazing and flawless and sings beautiful! She should be number 1! She's amazing and I love her so much and has more fans than anybody! She's pretty, nice, smart, talented and funny. No pop star can beat her nor bring her down. GO ARI!
She deserves to be number one! She is amazing and kind and beautiful on the inside and out! I love her so much you wont understand she is the best you guys! She's so funny and interesting and brave! How she dealed with One Love Manchester is amazing I'm so proud of her! She has the best voice ever and sings from the heart! I love her sooo much! Arianatorz Forever!
WHAT? She should be in first place or second place or whatever but seriously top 5 or something! I cannot believe Michael jackson is in first place because he's like DEAD and he fixed his face with plastic surgery
Even though she had to dye her hair red and weakened it like that NOW she is back up there like nothing like that happened! Spend also backfires to those HATE Ccomments on social midia.
PLUS she is as beautiful as can be and sings like an angel on AND off of the radio!
25
Miley Cyrus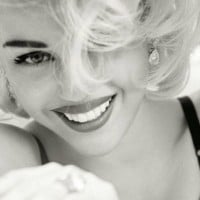 Miley Ray Hemsworth (born Destiny Hope Cyrus), known as Miley Cyrus, is an American singer, songwriter, and actress. She was born on November 23, 1992, in Franklin, Tennessee, to Tish Cyrus and Billy Ray Cyrus. Her voice type is Mezzo-Soprano and has 4 octaves. She became a teen idol starring as the character Miley Stewart in the Disney Channel television series Hannah Montana in 2006. After that Miley had numerous worldwide hits, such as ''Party in the USA'', '' We Can't Stop'', and ''Wrecking Ball''. On December 23, 2018 she got married to Australian actor Liam Hemsworth, but they divorced shortly after.
I thought she looked better with brown hair. But I've excepted it. If that's who she wants to be, I'm not stooping her. She is who she is. Just like I am who I am.
Everyone mean to her well, she the next. Britney that she is better than Selena Britney. Princess of pop love you Miley
She can be a little wild especially in can't be tamed but she's a genius and an amazing singer.
What a joke. David Bowie at 59 and this at 15? That is funny.
PSearch List