Best Post-grunge Singers
List of best post-grunge vocalists made by my taste so it's normal to disagree just don't be a douche about it.

The Top Ten

1 Adam Gontier (Three Days Grace)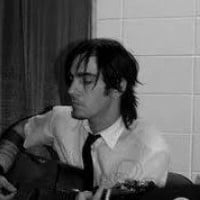 Adam Wade Gontier is a Canadian musician and songwriter. He is the lead singer, rhythm guitarist and main songwriter for Saint Asonia, but is best known as the former lead singer, rhythm guitarist and main songwriter of the Canadian rock band Three Days Grace.
Can belt high tenor notes to a point that makes me jealous. He can sing metal or ballads if he needs to and I just have to say well done and good luck Adam wherever you go.
Here's another singer with a really awesome, unique voice! They are a really good band and if you don't know them check out songs like : wake up, never too late, just like you, eddie
This guy can do it all! From raspy to soft, he is what made Three Days Grace the band it is today! He might be in Saint Asonia now, but I'll never forget him as the lead singer of my favorite band of all time
2
Aaron Lewis (Staind)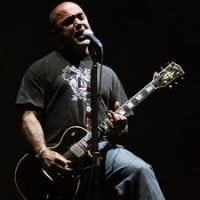 Aaron Lewis is an American musician, who is the lead vocalist, rhythm guitarist, and founding member of the rock group Staind, with whom he has released seven studio albums.
Aaron's live stuff is the best in the industry in my opinion. He has a phenomenal range of lows to high pitches, almost never seeming to go to falsetto, and his screams are amazing and natural. From his cover of "What hurts the most" to "what's up" to "Spleen Live in Houston" to "Raw" he is one of the few bands that sounds WAY better live than studio. He's almost always right intune and he's my favorite singer. I've seen many bands live including Three days grace (with Adam), Breaking Ben, Foo Fighters, Slipknot, Bush, Nickelback, Godsmack, and many others in the post grunge genre and I'd say Aaron sounds the best live, with Ben Burnley at a close second. Most of these guys are worth seeing live if you get the chance to see them, but Aaron takes the cake for me.
Strong, unique voice, sick range and the band rocks with songs like outside, it's been awhile, raw, me and so on...
3
Myles Kennedy (Alter Bridge)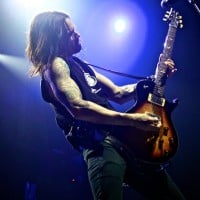 Myles Richard Kennedy is an American musician, singer and songwriter best known as the lead vocalist and rhythm guitarist of the rock band Alter Bridge, and as the lead vocalist in Slash's current band: Slash featuring Myles Kennedy and The Conspirators.
Out of all the singers on this list he should be number 1 he has the most vocal talent out of all of them (Besides Corey Taylor although he isn't exactly Post Grunge)
4 + Octave range which keep in mind is higher then some other famous singers that are shown more love than this guy.
4
Chad Kroeger (Nickelback)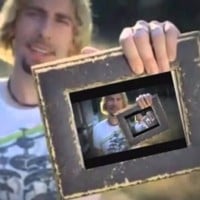 Chad Robert Kroeger is a Canadian musician and producer, best known as the lead vocalist and guitarist for the Canadian rock band, Nickelback.
You can like them or hate them but put the hate away for a minute and look it from a different perspective he has a sick vocal range and he can make his voice so clean or gritty depends on a song. They are the most successful post grunge band and for a reason, they are so diverse in rock genres ranging from hard rock/metal songs to ballads and post grunge/grunge songs( first 3 albums).
Jerry cantrell, dimebag, vinnie paul, billy gibbons, dave mustaine have supported the band through the years and such big names in the rock and metal history see something that many people are to ignorant to see... and that's that nickelback simply rocks and is an awesome talented band!
Wow! What a voice! He's a great role model too I think! If you hate nickelback then you need to hate also the bands like Bon Jovi, Hinder, The Calling, Matchbox 20, Limp Bizkit, Maroon Five and many more! Because those bands are more hateable than them!
5
Gavin Rossdale (Bush)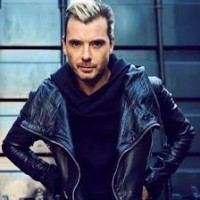 Gavin McGregor Rossdale is an English singer, songwriter, musician, and actor, and is the lead singer and rhythm guitarist of the rock band Bush.
Here's a singer with a voice made for grunge and with songs like Little things, headful of ghosts and comedown will make you believe that!
6
Ben Burnley (Breaking Benjamin)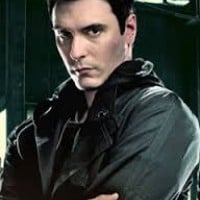 Benjamin Jackson Burnley IV is an American musician, composer, and producer, best known as the founder and frontman of the American rock band Breaking Benjamin.
Oh god what is Nickelback doing up there? They can't even be compared to the awesomeness of Breaking Benjamin! There is not a single song that I don't like and Ben's voice is heavenly and beautifully melodic and his death growls that nobody can beat just perfect! Easy to say that BB should be on top! #1
Big Ben should be top five and why is Brad Arnold not included in the top ten Even though he is on here twice. Also chad Kroeger is mediocre and 3 doors down are one of the only actual post grunge bands in here, breaking Benjamin and three days grace are more alternative metal and metal inflicted modern rock
I've just started listening to this band and their rock! Good vocals, lyrics and riffs.
7
Scott Stapp (Creed)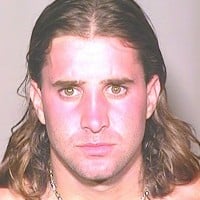 Scott Stapp is an American singer, songwriter, and musician, known as the lead vocalist and lyricist of hard rock bands Creed and Art of Anarchy. He also has two solo albums: The Great Divide and Proof of Life.
Dude was pure magic. Weathered was their best album.
8
Dave Grohl (Foo Fighters)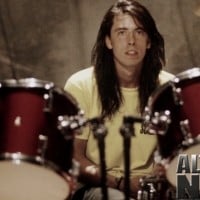 David Eric "Dave" Grohl is an American rock musician, multi-instrumentalist, singer, songwriter, producer and film director. He is best known as the former drummer of the hugely popular 90s grunge band Nirvana and the vocalist/guitarist for the alternative rock band Foo Fighters. He has sat behind the ...read more.
Why is this not in the top 3? Nickelback singer is 1? This list is so messed up... foo fighters is the best post grunge band ever.
Dave Grohl takes this by a mile! It's insulting to be behind the frontman of Nickelback, and the Foo Fighters are phenomenal.
So, we have bloody Chad Kroeger at #2, and our hero Dave at 4? that's crap! Dave is amazing!
9
Scooter Ward (Cold)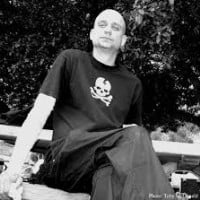 10
Rob Thomas (Matchbox Twenty)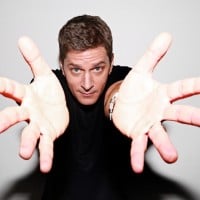 Robert Kelly "Rob" Thomas is an American singer, songwriter, record producer and multi-instrumentalist, best known as the primary songwriter and lead singer of the band Matchbox Twenty.
They were a grunge band in the 90's but they've became more pop rock... I still like them I just like their oldest 2 albums better. Listen to Push, Kody, Bent, Long day
The Contenders
11
Brett Scallions
Completely under-rated. Very melodic, yet raspy and completely ruthless screams back in the Sunburn days. Sounded fantastic live as well. Not many of the other lead vocalists of this era could have pulled off the acoustic version of Elton John's "Daniel" the way he did. Best singer of the late 90's to early 2000's, hands down.
Brett has got nasty, reckless distortion to his voice and can also sing with passion. No whine or nasal is his voice at all. His range isn't huge, but his ability should have put him in the top 10 on this list.
Great voice, he brought Fuel's hit songs to life with his tone, melody and depth of emotion. Right up there at the top of my list for the 90's along with Staley and Cantrell.
12
Sully Erna (Godsmack)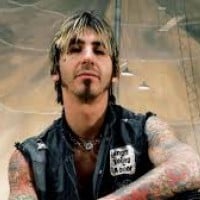 Salvatore Paul "Sully" Erna Jr. is the American vocalist and guitarist for the American heavy metal band Godsmack. He is also a harmonica player, percussionist and pianist, performing these on albums and at live shows.
13 Ed Kowalczyk (Live)
14
Brent Smith (Shinedown)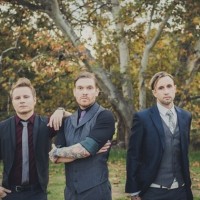 Brent Stephen Smith is an American singer and songwriter, best known as the lead vocalist of the band Shinedown.
I saw Shinedown open for Kiss. They stole the show. My mother was a music teacher and a vocal coach. I grew up listening to her sing and play on her K Kawai grand piano. I can, with informed and objectivity, say that Brent Smith should share the #1 title with Adam Gontier. I also grew up in Southern Ontario, Canada and have seen Three Days Grace several times. It's a tie for #1!
Raw. Powerful. Brent has amazing vocal tone and control.
Very strong voice and it's a good band.
15
Shaun Morgan (Seether)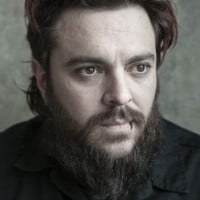 Shaun Morgan Welgemoed, known publicly as Shaun Morgan, is a South African musician and singer for the post-grunge/alternative metal band Seether.
Totally underrated band; this guy has an amazingly talented voice. Melodic and soft tones, building up into harsh screams. My definite pick, and absolute favorite band. All my vote are belong to this. Don't believe me? Check them out for yourself, you wont regret it.
Him and Brent Smith are the best by far. The other bands on here are just more famous and a lot more commercial
16 Art Alexakis (Everclear)
17
Wes Scantlin (Puddle of Mudd)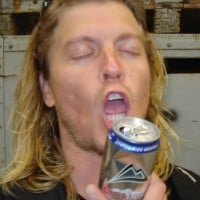 Wesley Reid "Wes" Scantlin is an American songwriter, lead singer, guitarist, and the only remaining founding member of the American post-grunge band Puddle of Mudd.
Wes Scantlin here, deserves to be higher in the list. There is no way that Tyler Connolly can be better than him. He deserved to be located in the Top Tens.
He is actually great.
18
Austin Winkler (Hinder)
Very good, raspy voice but I miss their grungier songs like they did in the past. Now they just switch from hard rock songs to ballads (similar too nickelback).
19
Chester Bennington (Grey Daze, Dead By Sunrise)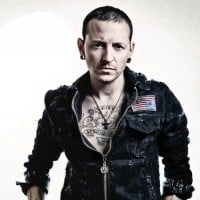 Chester Charles Bennington (March 20th, 1976 - July 20th, 2017) was an American musician, singer, songwriter and actor, best known for being the lead singer of Linkin Park. Before he was known for Linkin Park, Bennington was the lead singer of post-grunge act Grey Daze who was heavily inspired by Stone Temple Pilots they released two albums with Chester before his death. Wake Me and No Sun Today, a third album called Amends would be released in 2020 consisting of voice samples from Bennington. After Grey Daze dissolved, Bennington would join Linkin Parkin in 1999 formerly called Hybrid Theory, replacing former vocalist Mark Wakefield, who would go on to become Taproot's producer. Even with Bennington's ...read more.
Chester has an incredible voice! Why is he this low?! His singing ability is really just beautiful.
20
Jonny Hetherington (Art of Dying)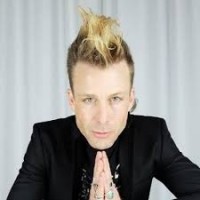 21
Tyler Connolly (Theory Of A Deadman)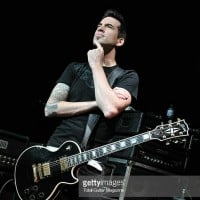 Tyler Conolly was born August 26th 1975, he is a Canadian singer of the alternative rock band Theory of a Deadman, whom have released seven albums.
I prefer his voice in the first album it had a more rasp and depth to it but it's still awesome know and their live performances have improved.
22
Corey Taylor (Stone Sour)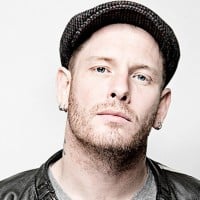 Corey Todd Taylor was born in December 8, 1973. He is an American musician, author, and actor best known as the lead singer and lyricist of the Nu-metal band Slipknot and hard rock/alternative metal band Stone Sour.
Definitely one of the best vocal ranges out there. Corey is so diverse that he puts pretty much all pop singers and rap artists to shame. His voice is derived from raw emotion. He puts everything into his music, and ignorant idiots still put him down.
You people are smoking crack with this list. Dude from Nickelback? This is teeny bops voting for their favorite band. They probably never heard of Corey Taylor, but if ya had and seen how diverse the man is you wouldn't be voting Nickelback
Again watch his acoustic sets and all his stone sour videos, you will vote him top 5
23
Brad Arnold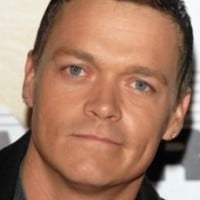 Bradley "Brad" Arnold is an American musician, best known as the lead singer and a founding member of the band 3 Doors Down.
24
Ed Sloan (Crossfade)
This guy is around 45 or so and looks and sounds like he's 25, a southern rocker that not many people pay attention to, this guy can shred on the guitar and pull some amazing vocal skills, its crazy how most artists sound better on CD than they do live but with him it's the exact opposite he's a very talented musician and in my opinion deserves to be above Chad kroeger in this list.
Ed is an unbelievable musician, songwriter and vocalist. His biggest problem is that he is ahead of his time. The world just wasn't ready for his genius. I was rocking some crossfade earlier today thinking "Damn, these guys wrote some pretty intricate songs"
Probably the most underrated band on the list and it's hard to believe with a voice like that!
25 Ian Thornley (Big Wreck)
PSearch List