Top 10 Best The Weeknd Songs
The Top Ten
1
Wicked Games
This deserves to be number one. The Weeknd's new stuff is great and all, but none of it can compare to Wicked Games. Where do I start? The production is spacious, atmospheric, and almost somber. The lyrics are about regretting your past and looking for love at the lowest point of your life. The multitracking on the vocals in the chorus are outstanding, and the guitar in the background is beautiful. An overall amazing song, and definitely The Weeknd's best song.
I know some people are saying that some of the newest the weeknds songs is what he's all about. Only reason I voted on Wicked Games is because the hills, starboy, can't feel my face, in the night and feel it coming don't even deserves to be in the top 20. Any old song of abels deserves to be number one. Everyone trust me and listen to montreal, kiss land, adaption, the town, the zone, rolling stone. Something that is good! Trust me please, your missing out
Wicked Games always catches me in my feelings, I love the song so much, I am huge fan of The Weeknd and I can relate to Wicked Games. It deserves the number one spot.
Needs to be #1. enough said. Many fans can relate the dark and sinister passion you can hear in the song. Bandwagons just put "The Hills" at #1 because its his "best yet"...No were near this song
2
The Hills
This song is incredible. It is dark, gloomy, and honest in all the right ways. Some might criticize the heavy use of Autotune in the chorus, but I found that usage very fitting for such a dark track.
First Weeknd song I heard that made me fall in love. It is amazing and I memorized all the words about the third time I listened to it. Really makes other artists sound like crap.
I absolutely LOVE this song. It is his best so far and I sincerely hope that he will make another song like it. I have been a # 1 fan of "The Hills" since it came out and now it is #1!
The hills is madness. Just can't get enough. Weeknd rose to another level with this hit. Take a bow the weeknd.
3
I Feel It Coming
This song couldn't be better. I thought the starboy album was going to be the death of The Weeknd but this song proved me wrong.
There's been comparisons to the Weeknd and Michael Jackson. I think this song is the closest one you can make.
I had flashbacks of Michael Jackson when I first saw and heard this song. Unbelievable!
How is this 17! This is his best song, he will never top this. This is number 1 on my list.
4
Starboy
This song made me a TOTAL FAN of this guy. Not only was this song one of the best things I've seen out of 21st century music, it's music video was KILLER. I could listen to this song OVER AND OVER again and never get bored.
This was my favourite song. By now I have moved on, but to this day it remains one of the best. Was his most streamed song by far until blinding lights came along, and I could listen to this over and over again
Dude, this is easily his best song. The beat is phenomenal, the flow is amazing, and is extremely catchy. This is the only one of his songs that never seems to get old.
Here is my list
1. Starboy
2. The Hills
3. Wicked Games
4. In the night
5. Might not
6. Earned it
7. I was never there
8. Privilege
9. DD
10. Real life.

Love this work, really relate to the Melancholy ballads.
5
Can't Feel My Face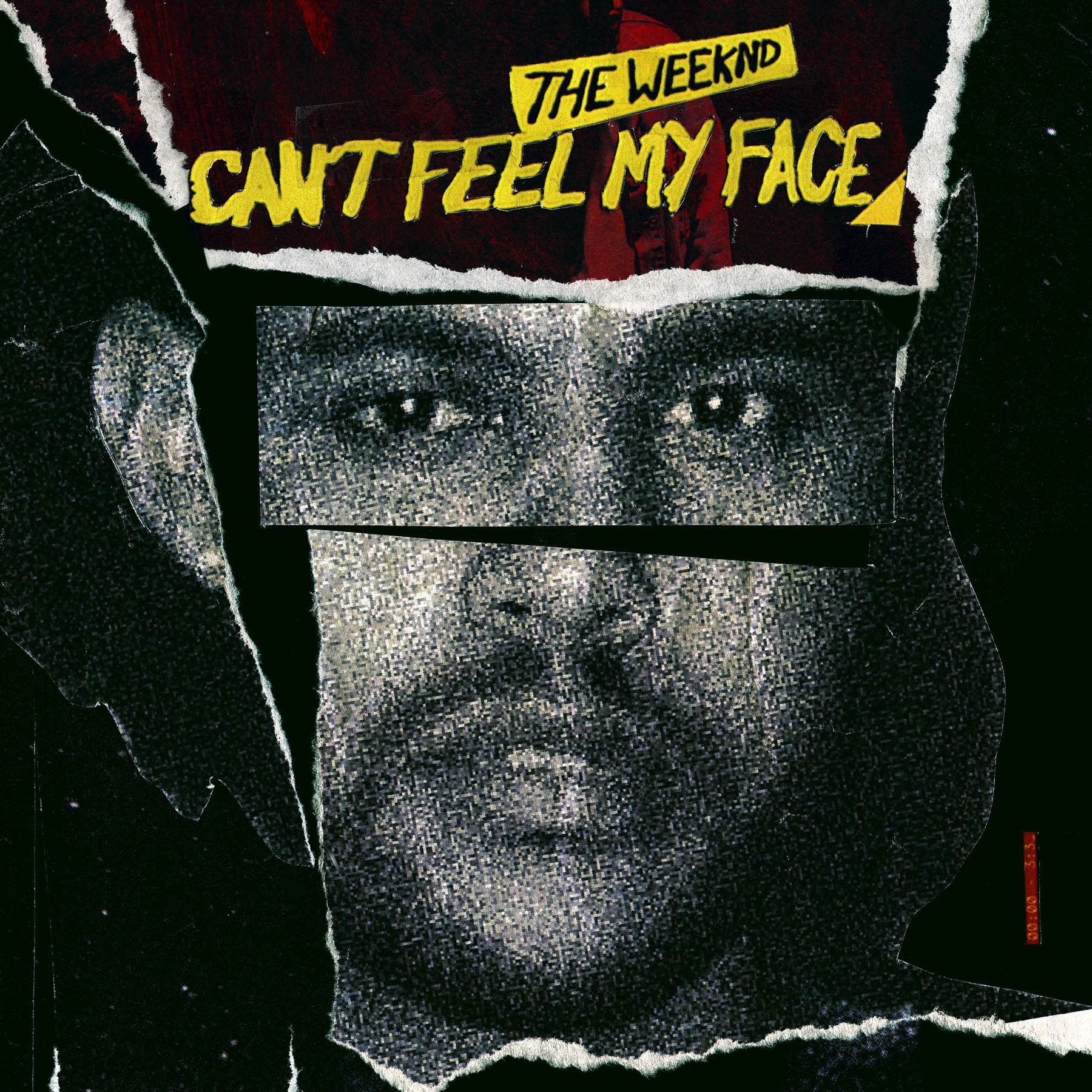 This song should be at #1. This song is easily The Weeknd's best song and I'm not sure if he'll ever make a song as good as it. His singing, the amazing lyrics, the production, it's so amazing. It's like Michael Jackson. His singing sounds like Michael, he says ooh before the hook, and he spins and gets on fire in the video
By far is this his best song!

Written by that Swedish guy who also wrote "baby, hit me one more time" by britney!
This song defines the quotation "love at first sight"... Just love the song! One of my favourite songs.
This song is just epic because on 4music when is came out it came on 2nd place!
6
In the Night

Nearly flawless, it's easily the best song outside of his early mixtapes. The beat and rythym echoing that of everybody wants to rule the world, the thumping and wavering bass line that gives it a personal Jesus vibe, and the gentle synths reminiscent of frank ocean's nights in the hook that are followed by a dramatic synth breakdown similar to bad-era Michael Jackson, all alongside occasional pianos throughout the verses. Paired with excellent vocals that croon over the production; the song's strongest suit, however, is easily the lyrics. They tell a story about a teenage girl who is physically and sexually abused by her father, and forced into stripping and sex in order to make money for her struggling family. And that is why this song is arguably one of the best songs The Weeknd has ever recorded.
People on this site appear to be immature, this was one of the standout tracks on this album (I found the hills to be overrated). The lyrics are deep and meaningful, talking about a rarely touched upon subject in the music industry. Just listen and see.
Once this is released as a single, people will know just how great this song is. As with every song by The Weeknd, the lyrics are beautiful, but his voice is absolutely incredible in this piece.
I agree with the person who said it's not the best. I don't like hearing "She was young but she was forced to be a woman all the time" on my way to play rehearsals.
7
Blinding Lights
This song sounds a lot like what Abel could've put in Kiss Land, what with the song being a blatant 80's synthpop throwback. The difference is that Kiss Land has a pretty negative energy to it, and this is purely positive. And that makes it better than, like, 80% of that album. My only complaint is that the hook could've been better structured lyrically, but otherwise this is catchy as HELL, would love to see this get successful.
this song is the best one The Weeknd has ever released to date. it got me through 2020 and I couldn't really stop listening to it because of how awesome it is as a throwback to the glory days of the 80s'. I'd even go as far as to say he was robbed from the Grammys like most have said. it deserved to be kept on the billboard for an entire year as there hasn't been any pop song that I heard as good as this in a long long time. heck, this is truly The Weeknd's signature song that turned him into a modern legend. I also won't deny this song sounds like the past, present and future.
This is best song of him so far, he really has amazing talent, I was scared that the song won't get much recognition because heartless has already gotten popular in US despite the two songs are being released at the same week, but who can possibly hate this song. It destined to be hit.
Blinding Lights is by far my favorite Weeknd song to date! I enjoy the retro 80s synth production and the Weeknd bringing personality to this song. And it sound very similar to 80s hits like Young Turks by Rod Stewart and Take On Me by Ah-a. I hope this song will become a classic.
8
The Morning
After listening to his whole discography, no song gives me a feeling as special as this. This has grown the most for me from his debut House of Balloons. It's turning your pain and suffering into something beautiful; a realisation that you're no different to those who relieve you from your pain like that of a stripper; awaiting the next phase of your life - The Morning

Honorable mentions to any song on House of Balloons - especially House of Balloons / Glass Table Girls, Coming Down and Loft Music
One of the most beautiful songs I've ever heard. The gorgeous guitar instrumental along with Abel's incredible vocals and phenomenal bass lines comes together to create a wonderfully serene production.
The production values are outstanding out of all of his songs, with jaw-dropping vocals and a beautiful guitar strum is played in the back. What could be better?
The hills as number one? Seriously?! Why do people who have only listened to the most popular songs even vote on this. The morning is one of the most beautiful songs ever.
9
Earned It
After listening this I just fall for this singer.. The most seductive song ever! Event the lyrics are justifiable and beautiful...
After hearing to this song... I fell in love with weekend and also 50 shades.. This is the most erotic song I have ever heard... this should be in the 1st position
Such a seductive and beautiful song. This is the song where the weeknd shows the most talent.
Honestly it's a beautiful song despite being paired with 50 Shades of Gray.
10
House of Balloons / Glass Table Girls
Love it when the beat transitions into Glass Table Girls. It sounds so dark and creepy with Abel's deeper vocals and lyrics.
Wow that beat switch is wild. Both halves are extremely strong and some of his best toxic lyrics that we love him for.
It's dark, violent, sexual, trippy, and most of all, it's The Weeknd. What more could you ask for?
Greatest banger of all time with the dark lyrics that make him great. In 2017, I'm still jamming this more than Starboy
The Newcomers
?
Creepin'
The Contenders
11
Call Out My Name
Emotionally charged and full depressing feelings. Easy to relate to for anyone in a toxic breakup
Just wow, fell in love the first time I heard it.
One of his best song till date.
Very underrated song
12
High for This
Greatest opener to an album/mixtape ever. Not only is it relevant to the storyline and incredibly immersive, but listeners feel that Abel is singing to them about his music and his music career as well. As of 2018, we still can't expect what is in store music wise from him.
13
Reminder
My current favorite from him. This should zoom up this list in no time. What a song!
An incredible vibe. An amazing voice. Original. Darkness. Catchy. Perfect.
Every time you try to forget who I am, I'll be there to remind you again, that you know me...best verse
Well here's the upside. We never forgot who he is. We probably never will.
14
Often

This should definitely be higher up on the list,.
This should be placed much higher.
This is literally a The Weeknd song.
This should be a lot higher up!
15
Twenty Eight

Favorite song from him behind Wicked Games. Beautiful chorus and vocals, and the production is outstanding.
He pours his heart out in this, amazing song. My favourite by him, he's an amazing singer
One of his best maybe even beating hills.
Admit it best song oh his.
Really emotional, it is a beautiful melody.
16
Tears In the Rain
Tears in the rain is a beautiful song from Abel. It should get more attention. Listen to the lyrics and I promise you will love it. If you're an XO fan like me, you should already love every song by Abel.
This is by far one of the best songs I have ever heard...from any artist. Enough said
17
The Zone
18
Pray for Me
I like the bass and Kendrick Lamar is such a good singer because I like rappers!
Great song. Kendrick's part is good as well.
The best of all
It's very good
19
XO / The Host
Perfectly captures the haunting feelings of being in active addiction and loving / hating / feeling scared of it / not being able to leave it.
Please please vote. I have voted for all of his trilogy stuff because I am a proper fan of his. This deserved to be higher than CFMF, In the Night and Starboy.
Amazing. It's dark, it almost makes me want to experience his lifestyle. Should totally be number 1 on this list.
His flow, voice, and lyrics just bang! Simple.
20
In Your Eyes
Too low on the list
He sounds so much like Michael Jackson in this, Assuming I listen to the song from radio for the first time , I would have thought is MJ
21
Save Your Tears
This is criminally low on the list.
22
Montreal
One of his best songs, yet extremely underrated. His strained yet beautiful vocals tie into the amazing lyrics which give you an emotional and beautiful look into his life. This is definitely one of his more vulnerable songs where he expresses his sorrow and flaws
French part is the best...
I can't pick which one is the best, but He speaks French in this song
23
Sidewalks
24
Tell Your Friends

25
Faith
Is it a crime to love the Weeknd, I can't help but love him, now he is my favorite Canadian artist, sorry Celine, Anyway this is Such a beautiful song, please take it to top five.
An incredible reimagining of the 80s sounds with his own twist. Hypnotic and trippy. Perfect for lsd playlists.
PSearch List