Top 10 Best Scottish Bands
The Top Ten
1
Runrig
No other band stirs my soul and fills me with such love for my Country! The music just takes you straight to the place intended! Fantastic song writing and the Live Shows are just incredible! Donnie, Rory, Bruce and Brian have magical voices. Malcolm makes that guitar sing like no other! Simply in a class of their own! There will never be another Runrig!
Love this band not my #1 for that is Big Country. However, had it not been my love for Big Country I would never have found this fabulous band. I once was asked what my dream concert would be to see. I said, Logan to open for Runrig & Runrig to open for Big Country. Now that would be the ultimate.
The greatest band who promote a dying language and took it to the world stage. You don't need to have gaelic to understand runrig songs. They've been going 41 years and still going strong. Amazing musicians and self penned songs that will go down in Scottish folklore. True legends of Scottish music
Runrig have been the soundtrack to my whole life. They have a spiritual dimension to their music which intertwines with their beautiful interpretation of traditional Scottish melodies. Nothing compares to them they are entirely unique
2
Underneath The Lights
Absolutely superb live and there new EP Wasted Time is unreal! Give it a listen! You won't regret it. Seen them live too! Definitely the best new band in Scotland right now and deserve to top the list! They're come so far in so little time. They're going to do very far!
Great original song-writers and fresh new sound. Great fallowing and bundles of energy and charisma. Going to go far and one day top this list!
Have the pleasure of knowing these guys, they are incredible and very much deserve this, watch out these guys will lift off!
They're amazing. Always bring a good crowd. Seen the at PJ Molloy's in Dunfermline on the 12th January. Never seen a crown go that mental and have proper mosh pits for an indie band!
3
Big Country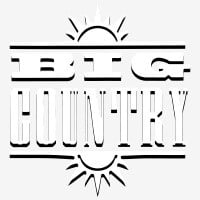 Big Country has been and will always be my favorite band of all time. American lost out not knowing more from them then what the VH1 dubs as a One hit wonder. Luckily I loved this band enough to follow to date and have witnessed many great tracks from them. I was so stoked when Mike Peters from the Alarm took on the vocals for Stuart. Then when Derek Forbes took over bass for Tony Butler I was happy with the match. I do miss my Tony & of course the Man who was just a Man Stuart Adamson. Can't help liking the direction the band has taken their music and are evolving. I'm just very happy that Bruce Watson & Mark Brzezicki are still remainin. Many do not know this but Mark Brzezicki played with the Cult for a short time. Bruce played in the Skids a band in which Stuart also played in. Bruce also played in a band called Fish. Yes I did say Big Country is my all time favorite band.
One of many great bands to form from the ashes of the Skids, this band showcased Stuart Adamson's extraordinary song-writing and guitar talents. I once had the honor of spending a few hours jamming with him at a friend's house in Dundee. I was much saddened when Stuart moved on to the next life, but I hope he is happy, quietly jamming somewhere. I have band practice today, so I'll play a riff in remembrance of him. Great list, by the way. Many thanks
I think that Big Country is the best Scottish band, because they have awesome music with great lyrics. I also believe that they are/were the best LIVE band! I think, they were underrated, esp. in the USA. By the way, I think that Stuart Adamson was a brilliant poet/songwriter.

R.I.P. Stuart Adamson (always missed but not forgotten thanks to your music).
They never got the critical acclaim they deserved. Fantastic band, totally inspiring and thoroughly Scottish. If you weren't Scottish you would wish you were listening to BIG Country. Stuart Adamson was such a great musician songwriter and man.nothing short of tragic his untimely death. RIP Stuart
4
Simple Minds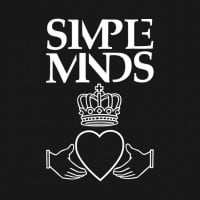 Simple Minds are a Scottish rock band formed in 1977. They achieved commercial success in the 1980s and, despite various personnel changes, continue to record and tour.
It's Simple! Minds. Love Runrig! BUT. Simple Minds went past the great Scottish tradition and put the best of the west into the great Scottish tradition. They injected Lou Reed and the Doors into their Scottish veins and the result kicks ass! Great rock music with a Scottish touch. These guys knew the musical landscape and added a Scottish touch that I truly value. Thank you Glasgow buddies!
Talented, musical, powerful, melodic, atmospheric & charismatic. Taught U2 all they know about captivating stadium fans as well as reaching indivduals. From their early raw sound to their current material, they have never failed to deliver. Have a re-listen to Live in the City of Light... By FAR the best Scottish band. Period. (Although there have been many other fantastic bands from our wee nation).
I think they are easily the biggest selling act from Scotland, 60 million album sales, numerous number 1 songs in territories all over the globe, playing in stadiums, these guys are biggest Scottish band by some distance
Loved their early stuff but also 'the stadium years' which were criminally underrated.
5
Nazareth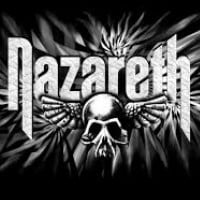 They have only been around for 45+ years, 22 studio albums... Scottish Rock Pioneers!... Should be Number 1 for sure!
Brilliant band in the seventies, were probably the best Scottish rock band ever!
Very under rated band. My opinion one of the best bans ever.
Come on guys! Remember "Razamanaz" and "Love hurts" absolutely magisterials! Best Scottish band ever.
6
The Jesus and Mary Chain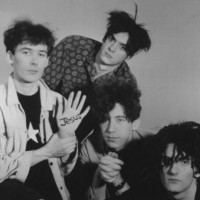 The Jesus and Mary Chain are a Scottish alternative rock band formed in East Kilbride in 1983. The band revolves around the songwriting partnership of brothers Jim and William Reid.
It's a rare trick to uphold the sacred tenets of rock & roll while simultaneously tearing them down. The mary Chain rock!
Discordant, dissonant & riotous. One of the best Scottish bands ever. Forget Biffy Clyro, man.
Still remember their 85 gig in Hamburg Where they online played like thirty minutes but blew ne totally away with their raw Energie and all their nie Where stil in the depth totally beautiful Melodie lay holden.Obe if my top five converse of all time and the best Scottish band by far.
Balladeers of darkness. Teenage angst and desire and beautiful simple tunes.
7
Cocteau Twins
#28? What? In a class by themselves if you ask this New Yorker. But hey, perhaps I am missing something. Perhaps these bands ahead of them on this list need my attention. All I can say is the Cocteau Twins are etherial bliss.
One of the most influential bands in the world, let alone Scotland.
8
Franz Ferdinand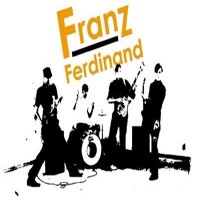 Franz Ferdinand are a Scottish rock band, formed in 2002 and based in Glasgow. The band's original lineup was composed of Alex Kapranos, Nick McCarthy, Bob Hardy, and Paul Thomson.
Not just my favourite Scottish band, but my favourite band of all time. They have released 3 albums all of which were masterpieces, and the 4th is set to follow suit. These guys don't just play rock music they saved it, deserving of the title of "The Archdukes of Rock"
My All time Favorite band from the UK.
I've first heard them from my brother and haven't hated a single song from them yet.
I recommend this band to all who like alternative and Rock.
Franz Ferdinand completely changed my life. Every single song on every single album is just spectacular. I highly recommend this band to any Rock lovers!
I know they were formed in Glasgow but aren't they really a British band not just a Scottish band, I mean one half of there band is Scottish and the other half English, though if they do count as a Scottish band then probably my favorite Scottish band
9
Belle and Sebastian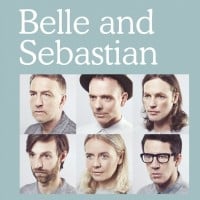 Not just best Scottish band, to me they're the greatest. They are my life but at the same time they saved my life. I listen pretty diverse type of music (from Classical to Electronica) but there's nothing like B&S. Stuart Murdoch writes so many great lines that make me want to quote every time. And music is as lovely as the lyrics
THE most underrated band ever. No competition. So many great songs. Stuart Murdoch is a genius, there's no other way about it. Simply incredibly. And bloody good live.
Agreed; severely underrated. and the more music I listen to the more I become convinced of this. stuart murdoch is the one of the two great writers of the English language, the other being Virginia woolf.
Belle & Sebastian should be number 1! They are the most awesome, brilliant, amazing, wonderful, perfect band that EVER existed. Fact. x
10
Biffy Clyro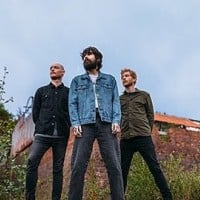 Amazing live, put on such a good show! Always have an amazing atmosphere when playing and when you meet the guys, they're always so nice! So friendly to their fans, best Scottish band around!
Superior musicianship and thoughtful lyrics really do make Biffy Clyro stand out as one of Scotland's greatest bands.
Franz Ferdinand have nothing on Biffy Clyro.
Intense visuals in their lyrics and a great sound. Only band I know of that constantly keeps me guessing and enjoying each song a hundred times over.
Just amazing I saw them live in 2007 and I've been begging since to see them again. Just their whole style of playing is amazing defiantly deserve to be at the top good call :P
The Contenders
11
The Sensational Alex Harvey Band
I'm hooked on this band, I really love this kind of music, would loved to have seen them live,and alex Harvey is very addictive, draws you in, great charisma, got to be the most entertaining band of all time definitely different, surely that's what its all about, love the way Harvey tries to scare the audience but I'm more hooked...pure brilliant
I was hooked from the first time I heard Next... back in 1973, I went to see them Xmas 1975 & they blew me away! They have to be one of the best live acts of all time.
If you think you are a rock'n'roll expert, listen "Boston tea party" and see. Very appropriate for the times being. Great underrated Scottish band.
Saw them support Slade in 1973 and was hooked. Saw them five times in all. By far the best Scottish band for me.
12
Deacon Blue
It's a damn shame that this band never hit it big in the United States. "When Will You (Make My Telephone Ring)?" may be one of my favorite power pop ballads of all time... and yet, this song is why this band mainly has a niche audience in the States, same goes with "Real Gone Kid". They had a certain blue-eyed soul quality to their sound, which is very similar to all those AM gold acts of the late 70s and early 80s (Boz Scaggs, Michael McDonald, David Pack and others) in many ways. The group's harmonies are excellent, as well. Underrated as all hell, sure, but I think Deacon Blue deserves more recognition.
Clearly should be in at least the top 3 if not number 1, been around for over 25 years and sell out tour after tour. As good as some of the bands listed in the top 10 here are, most of them have sold but a fraction of the tickets Deacon Blue have. To put the likes of Belle and Sebastion above them is pure snobbery.
Not only because of their sales but due to the quality of their music and lyrics and the powerful live acts, deacon Blue should be (at least) in TOP 5 of scottish bands.
For me, the best live band... Ever. Deacon Blue have managed to remain my favourite band since I first came across them in '89! And they're still going strong.
13
The Proclaimers
"I would walk 500 miles and I would walk 500 more! " These guys are just so awesome. Definitely one of the best Scottish bands! I love their accent and just how awesome they make the simple lyrics sound.
The proclaimers are the best band, in my opinion. Because they sing songs about them and what's on their hearts. And people still love them after 29 years
"Sunshine on Leith", "Then I Met You" and, obviously, "500 Miles". The Proclaimers produce amazing lyrics, tunes and both are just so easy. Long may they reign.
Love this band. I am American and adore their Scottish accent. The music and lyrics are always great.
14
Garbage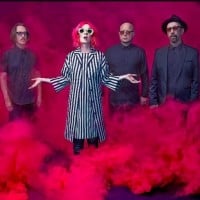 Garbage is an American-Scottish alternative rock band formed in Madison, Wisconsin, in 1993. The group consists of Scottish musician Shirley Manson and American musicians Duke Erikson, Steve Marker, and Butch Vig.
Can you include garbage on this given only one member (lead singer though! ) is actually Scottish? I think so! >20 years in the mix... albeit with a couple of hiatusus in there!
Garbage 2.0 is in my top 10 albums of all time
15
The Corries
The harmonies between Roy and Ronnie are so amazing. Some of the songs they sing make great lullabies, and they do some classics as well. Although an older band, they are timeless.
True Scottish Hearts. Have bedn listening to them through my father at the campfire since I can remember.
Best folk group ever.
I like their songs.
16
Bay City Rollers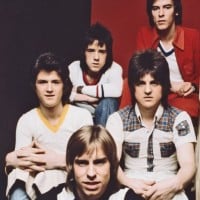 The Bay City Rollers are a Scottish pop band whose popularity peaked in the mid 1970s. The British Hit Singles & Albums noted they were "tartan teen sensations from Edinburgh", and were "the first of many acts heralded as the 'biggest group since the Beatles' and one of the most screamed-at teeny-bopper acts of the 1970s".
Selling millions and MILLIONS of records in the 70s should surely get them higher than #67?!
Very underrated. Take a listen to their 80s albums. Completely different band.
17
The Exploited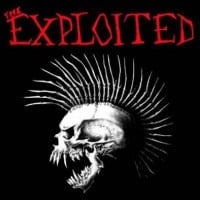 The Exploited are a Scottish punk rock band from Edinburgh, formed in 1979 by Stevie Ross and Terry Buchan, with Buchan soon replaced by his brother Wattie.
Cannot imagine my teen years without Exploited records!
18
Sparrow and the Workshop
Top 3 favorite bands. Never gets old. Best music for fall into wintertime. Keeps your blood flowing
19
Arab Strap
Deserve to be in the Top 10 for "The First Big Weekend" alone.
20
Hue & Cry
The brothers Kane from Glasgow. Still going strong after almost 30 years in the business. Scotland's most funky dudes.
Sorely underrated. Extraordinary pool of talent in this band and solo projects.
The best singer this side of Sinatra.
Kane Bros - bitter suite - beautiful.
21
The Fratellis
They sucks, if you listen a clip! But if listen them carefully, they are going to be your ear porn and then you can't get rid of them.
Great music! I love The fratellis. It's a pity they split with such a short and promising career
Although 1 album wonders their first album was a wonder.
Come on, this is the best band since cosine velvet club.
22
Primal Scream
Primal Scream are The Rolling Stones of Scotland - hands down!
They have done nearly every music genre and released so many top quality albums. Not 'mani' bands can say that. They have so many different sounds. screamadelica is one of the greatest albums around and will be remembered for years.
You'd think they would be higher.
23
The View
Best band in Scotland, Kyle has a very unique and powerful voice. Simple and creative.
24
Travis
Heard about Travis a month back
Now have heard each and every track of them, and I can surely say, that they are one of the best bands that I have ever come across.
Each of their tracks just speak for themselves..!
They are just an amazing and massively underrated band.
Why the hell are travis at #10? Only Scottish band to have a record which is within 25 of the best selling UK albums of all time! No offense to the View but have they even sold 1 million records in total? While the Man Who has well and truly passed 6 million.
Incredible band, definitely my favorite. Each song is unique and triggers different emotions, and so damn creative. Doesn't hurt that Fran Healy has a voice of an angel alongside dear Saint Andrew!
My best friend just recently introduced me to their tunes, I just think they should definitely be ranked higher than #12! Theirs songs and lyrics are awesome!
25
Skids
Crazy - if Big Country (deservedly) in top 3 then the Skids HAVE to be. Check out "Woman in Winter" and their other classics on YouTube and then change your votes!

One of the greatest bands ever from any country in the World!
PSearch List