Best British Bands of the 21st Century
The Top Ten
1
Muse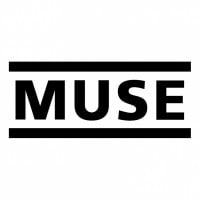 Muse are an English alternative rock band from Teignmouth, Devon, formed in 1994. The members are Matt Bellamy (lead vocal, lead guitar, piano, keyboard), Dom Howard (drums, percussion) and Chris Wolstenholme (bass, backing vocals). They've won several awards including 5 MTV Awards, 8 NME Awards, 2 ...read more.
Muse, how would someone define this unique band? I would say classical space rock... wow, ¿seems interesting right? That's because this guys always manage to innovate at mixing rock + any genre you may find. I could right an essay about how they changed my life but I prefer to you save your time reading this and better spend it listening to them and figure out why they are indeed my favourite band.

Cheers
This band is the definition of progress. From 1999 on their first album with Showbiz, the variations of musical styles were unbelievable. Songs like sunburn and unintended started them off strong but then they came out with origin of symmetry which is still in my top 6 favourite albums ever (the other 5 being Showbiz, absolution, black holes and revelations, the resistance and second law). But now with the change from somewhat classical rock, to electro rock with their latest album I'm just blown away by the sheer amount of awesome this band can compose. Thank you Matt, Chris, and Dom for your perfection in this industry!
I like many of the bands in the top 10 - Coldplay, Arctic Monkey, Oasis or even Franz Ferdinand. Nothing can however compare to the range and variety of music Muse has composed or play with as much enthusiasm and emotion live. Their songs range from classic to heavy metal and are filled with memorable guitar riffs such as Plug in Baby (Voted best riff), Hysteria and Knights of Cydonia. They can be ambitious and experimental but the result is always interesting and original. When it comes to performing live, nothing compares to their gigs which are filled with colourful LEDs and dynamic Light displays, massive props, stunning pyrotechnics and of course their epic music.
Muse is epic. Their lyrics are relevant and their sound is out of this world it sounds like it came from outer space. They are one of a few truly innovative British bands from this century. They do, however, need to stop using the word "Endlessly" because they use it endlessly. Mumford & Sons and the Arctic Monkeys are the runners up for me. I love Radiohead too, but I can't consider them a 2000s band just because they're still making music.
2
Arctic Monkeys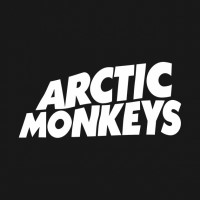 The Arctic Monkeys, otherwise known as the Death Ramps, are a British indie rock band formed in 2002 in Sheffield, England. The band consists of Alex Turner (lead vocalist, songwriter, electric and rhythm guitarist), Jamie Cook (electric and rhythm guitarist, songwriter), Matt Helders (percussionist, ...read more.
Who let Muse get to 1? I like Coldplay and Oasis, despite only two of their albums in 00s were any good. Franz Ferdinand are rightly in the top ten, too, as with Radiohead. But Mumford and Sons? Why? Arctic Monkeys are the most consistently good band - only Humbug was a slight letdown. They've reinvented themselves a few times, and the results have always been good. Alex Turner is a great lyricist, and the songs are brilliant too. No band this century has been as good as the Arctic Monkeys.
Arctic Monkeys are talented, interesting, and consistent. They've yet to put out a bad record. Alex Turner's lyrics and vocals are unparalleled, and the musicianship from Cook, Helders, and O'Malley is always innovative and strong. They're great live - Brilliant performers, as well as technically perfect. Have you ever heard them miss a note? Not to mention, they've been going strong for about 10 years and have only gotten better. Nobody can compete with their talent and consistency.
They played at the London Olympics' Opening Ceremony, headlined Glastonbury, all five of their albums went #1 in the UK charts, and one of the first bands to be discovered on the internet. The Arctic Monkeys are a band that gets stronger and stronger which each dare and risk they take on each album they released. They are a band that will take Oasis (Another great band, but their heyday was in the 90's) place as the greatest British rock Band of their time
Not just the best band of the 21st Century, but (in my opinion) they are the best band of all time. Their music is just so fantastic. Every album sounds completely different than another. Recommending them to people is difficult because you have to try and find the right AM sound for them. If they like more pop "Suck it and see" more of a rocker? "Whatever people Say I am that's what I'm not". They just keep getting better!
3
Coldplay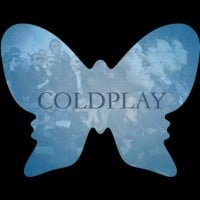 Coldplay are a British pop rock band formed in 1996. The band consists of Chris Martin (lead vocalist and pianist), Jonny Buckland (lead guitarist), Guy Berryman (bassist) and Will Champion (drummer and backing vocalist). Manager Phil Harvey is often considered an unofficial fifth member. The band renamed ...read more.
I love 60s and 70s music. There was so much progression and creativity in music during those decades, and, in my opinion, no modern band will ever be able to replicate the masterpieces and geniuses of the 60s and 70s. But Coldplay comes damn close. I have not taken the time to explore modern music very much due to it being bogged down in mainstream pop crap and worse that fails to contain a note of creative thought. However, since becoming familiar with Coldplay, it has become clear that there are a few bands out there today that still value innovation, creativity, good melodies, actual orchestration, and poetic lyrics. I'm not saying Coldplay is the best band of the 21st century, as I have not listened to enough modern artists to have a real opinion. But Coldplay is the first modern band of this caliber I have found, and so they will always be the most important to me for introducing me to the creative influences extant today. I now look forward to discovering other great bands that ...more
Amazing songs both slow and "dance-worthy". Some make you think about life and some make you want to go out and party. Some make you sad and some make you overjoyed and not care what else is going on. It is the sheer essence of what good music should do to a person. Muse is great, Oasis is great, Arctic Monkeys aren't quite on the same level yet but are close. I am sad to think about their next album being their last. I can't wait till theydo their tour of their last and new album in the US! On another note I think that there are real jems for all of these bands that most people never hear of but some happen to be my favorite songs. I could listen to any one of Coldplay's full albums straight through and love every song they sing.
Oasis is best, arctic monkeys maybe, and of course muse always ahead. But until now with all of their 6 albums which is always had a big song, I think Coldplay should being 1st. Come on, yellow? The scientist? In my place? Fix you? Viva la vida? Paradise? Clocks? Charlie brown? Every teardrop is waterfall? And now they've magic and sky full of stars. It such a story from their first album in 2000. And don't forget their wonderful glow in the dark and colorful concert in Paris 2012. Best show ever!
Just because I grew up with them I adore them! Such beautiful songs makes me wonder if they are one of the best bands of all times. When they speak seem to be silly, but they are kidding: maybe there are bands like MUSE and Radiohead which make complex experimental music (I like both band indeed) nonetheless Coldplay's songs are always harmonic and they put their soul and heart in them, so I just cannot stand it! Listen to songs like The Scientist, Fix you, Trouble, In my place, Yellow and their masterpiece, Viva la Vida and you will be convinced! Their music is not only gorgeous, complex too!
4
Oasis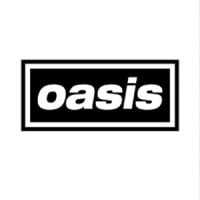 Oasis were an English britpop band formed in Manchester in 1991. Developed from an earlier group, the Rain, the band originally consisted of Liam Gallagher (vocals and tambourine), Paul "Bonehead" Arthurs, Paul "Guigsy" McGuigan, and Tony McCarroll. Noel Gallagher (Liam's Brother) served as the primary ...read more.
They were the last rock band to embody sex, drugs, and rock 'n' roll and rule the world simultaneously and play concerts without a single phone in the audience. They had the best songs of the '90s and they're basically about nothing. But they're so catchy! No band has had as many brilliant B-sides as them also. And they looked awesome. From '94-'96 they were unstoppable.
Oasis is one the best band here besides Gorillaz, plus they had the best frontman ever and one of the best songwriters from our century. I personally can relate to lots of their songs, and they have that attitude that make them look kinda cocky, but that's why I love them.
Liam is a great rock vocalist and it was best rock band in first decade of 21st century. Unfortunately it was broken in 2009 and now Liam Gallagher form a new band 'Beady Eye'.
Its not about who is currently top, its about who is consistently top, and Oasis have this, Coldplay = no where near, Muse possibly but they would neve beat Oasis.
5
Kasabian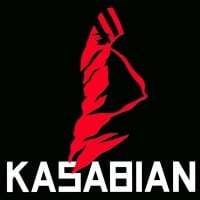 Kasabian are an English rock band formed in Leicester in 1997. The band's original members consisted of vocalist Tom Meighan, guitarist and vocalist Sergio Pizzorno, guitarist Chris Karloff, and bassist Chris Edwards.
For me personally, they're my second favourite band of all time, only beaten by the Beatles. They draw inspiration from so many great bands and their music spans many genres. They've made so many great songs over the years that have been used for so many events. Kasabian for number one.
Possibly the best live act I have seen, followed very closely by Biffy Clyro and Red Hot Chili Peppers! No other act has exceeded the standards of their recordings in their live performances to the extent of Kasabian, no doubt about it.
Seriously though... Their music is so unique and epic. Not only do their songs have amazing riffs but they also rock it with the violins and cellos. Who could ever dislike songs such as "Fire", "Underdog" or "Club Foot"?
Best live act since the Who, nobody comes close in my opinion. They've made so many classic songs over the years that will and haven't aged one bit. An awesome group who put 100% into everything they do.
6
Radiohead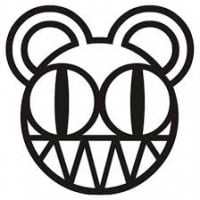 Radiohead are an English rock band from Abingdon, Oxfordshire, formed in 1985. The band consists of Thom Yorke (lead vocals, guitar, piano, keyboards), Jonny Greenwood (lead guitar, keyboards, other instruments), Colin Greenwoood (bass guitar), Phil Selway (drums), and Ed O'Brien (guitar).
All the bands above radiohead right now like coldplay muse etc wouldn't exist without radiohead, radiohead has invented more music genres than the beatles did, though of course beatles had a much larger influence, radiohead is still jist as good and innovative as the beatles if not moreand beatles should be no. 1 best british band followed by radiohead and oasis and so on
Most unique band all of time radiohead one of my all time favorite. Band most iconic frontman thom yorke worlds gifted producer nigel godrich best guitarist jonny and ed o brien bassist collin they experiment with rock music and their beats are insane I have all their albums kid a
, ok computer one of greatest album of the new era of rock... Muse is also ma favorite. Band but they are new comers in front of radioeads legacy... )
You may not hear them on the radio too often or even listen to them with regularity, but in the back of your mind, everybody knows that they are clearly the top. Ask any of the bands on this list, and they'll tell you "yes, Radiohead, #1".
No other band has shown the ability to innovate, and balance that experimentation with some of the strongest songwriting of the 2000s. No other band satisfies my search for quality art like Radiohead.
7
Bring Me the Horizon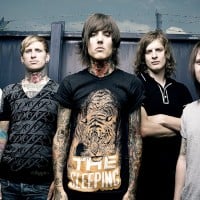 Bring Me the Horizon is a British rock band from Sheffield, Yorkshire. Formed in 2004, the group currently consists of vocalist Oliver Sykes, guitarist Lee Malia, bassist Matt Kean, drummer Matt Nicholls, and keyboardist Jordan Fish. They are signed to RCA Records globally and Columbia Records exclusively ...read more.
From deathcore, to metalcore, to alternative metal, to hard rock, Bring Me The Horizon never fails to bring something new to the table. Despite wanting to escape their old deathcore days, BMTH still puts out some of the best rock today. Striving towards a modern sound while not the punch they packed ever since their first album in 2006. From screaming to singing, this band is a group of talented individuals who always release something good.
Although people are always going to disagree with one another I personally think that some of the top 10 at the moment don't deserve the spot as much as this band.
They combine hardcore aspects into more mainstream works and the live vocals and playing of instruments are exceptional.
No way that little mix and one direction are better than bring me the horizon... And plus some of the 10 then at me moment don't deserve to be there FFS!
8
Mumford & Sons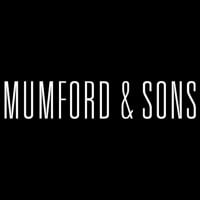 Mumford & Sons are a British indie folk band from London, formed in 2007. The band consists of Marcus Mumford, Ben Lovett, Winston Marshall and Ted Dwane.
Love their Folk Rock sound. It is really interesting. I didn't even know the genre existed until I found these guys. Truely amazing.
About the only band of which I can say I love every one of their songs.
This is music you'll like your whole life. It's timeless.
As great as Keane are, they're Irish not British.
9
Stereophonics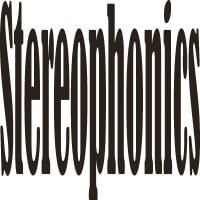 Stereophonics are a Welsh rock band that formed in 1992 in the village of Cwmaman in the Cynon Valley.
Best band you have never heard of, period. Not too many bands can say they are admired by The Rolling Stones, The Who, AC/DC, U2, Oasis, The Black Crowes, Tom Jones, Rod Steward to name a few. YouTube them and their covers. They been around since 1996 and released a Greatest album called Decade in the Sun.
One of the greatest rock bands in our decade! But from a small little town in the valleys ( Cwmaman) they raised to fame. They have amazing tracks like Just Looking, Maybe Tomorrow, Mr. Writer and so much more. Worth a listen. Anyway I'm just looking
One of the best rock bands around, and one awesome thing about them is they're WELSH!
Stereophonics rule listen 2 superman well good song. Killers not even English they are american
10
Franz Ferdinand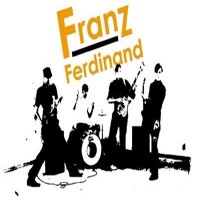 Franz Ferdinand are a Scottish rock band, formed in 2002 and based in Glasgow. The band's original lineup was composed of Alex Kapranos, Nick McCarthy, Bob Hardy, and Paul Thomson.
I'm from the U.S. and I can't find anything as unique and original as Franz Ferdinand! Especially living in Arizona, it's not something that's usually come across, but I saw them open for Green Day and they were incredible! Definitely up there in my top bands with Muse, plus it's undeniable that their songs are catchy and infectious
The Contenders
11
One Direction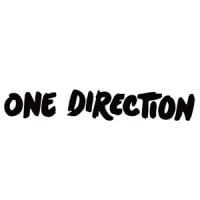 One Direction (commonly abbreviated as 1D) were a British-Irish pop boy band based in London, composed of Niall Horan, Liam Payne, Harry Styles, Louis Tomlinson, and previously, Zayn Malik until his departure from the band on 25 March 2015. The group signed with Simon Cowell's record label Syco Records after forming and finishing third in the seventh series of the British televised singing competition The X Factor in 2010. Propelled to international success by social media, One Direction's four albums, Up All Night (2011), Take Me Home, Midnight Memories and Four topped charts in most major markets, and generated hit singles including "What Makes You Beautiful", "Live While We're Young", and ...read more.
The reason why One Direction deserves to be on this list is because they are one of the greatest boy bnads there is. They are so inspirational and have inspired the lives of many. They have even inspired me in many ways as well. They taught me that it's ok to be different, to not forget who you are, always stay true to yourself and to face my fears. Thanks to them I can say that my life has changed for the better and I'm sure many other fans feel the same as well. Thank you One Direction for being my inspiration and my for being my everything. Words cannot describe how thankful I am to you for making my life better. I love each one of you with all my heart and I pray that you may all get the success that you deserve in your lives individually and as a band. Although you guys are now currently on a hiatus, I am waiting with my finger crossed for your comeback as a band all five of you and continue to rock my world as you have these past eight years.
They may not be pure rock, and it doesn't matter, because these boys have talent. People say only the music that THEY like is "real" music, but in my opinion, if you have the talent, anyone can make "real" music. They most definitely have the talent and are charming boys who are very kind, judging from everything they've done these past 5 years.
Sure, they're a "boy band" but that's still a band, is it not?
Doesn't matter what your taste in music is, they have talent, that's that. Their new album has been going very well and has been on the pop rock and rock side.
While considering and listening to one direction music, you can tell these band members can make quality and real music for music lovers. Many girls go insane for them and their songs too. But is that inconvenient? Their mentor Simon Cowell has repeatedly said that one direction have best fans in the world and the number appears to be rising. It is only the matter of fans' taste in music genre.
I think we're overlooking the fact that first of all, they are a boy band, not a rock band. They don't play instruments on stage like every other band here does. The perform coordinated dance routines and sing for an audience. Second, they are not rock. They are most certainly a pop band that something verges on alternative. Definitely should not be this high on the list.
12
Manic Street Preachers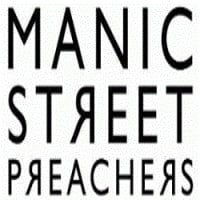 Not many bands like the manics. Quite possibly the best remaining British band and don't get enough credit for consistently making amazing songs and albums. Also a fantastic live band
13
You Me at Six
You Me At Six are the most unique rock band I've come across, it's hard to even name their genre. They are a true talent and the best rock band of the 21st century!
You Me At Six are an awesome band! I love every one of their songs and they bring such a new and unique approach to rock/alternative & punk music. You rock YM@6!
The band is amazing, the music is amazing, their concerts are amazing. I love them so much.
They are amazing. High power performence that will draw you in.
14
Asking Alexandria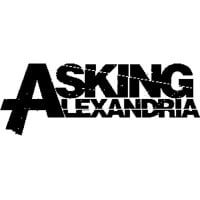 Asking Alexandria are an English metalcore band from York, North Yorkshire formed initially in 2008 by lead guitarist Ben Bruce along with former lead singer Danny Worsnop, bassist Joe Lancaster, keyboardist and synth player Ryan Binns, and current members drummer James Cassells and rhythm guitarist ...read more.
Asking Alexandria is probably one of the best metalcore bands. They have changed tremendously and they have really "grown up" I think they should be ranked higher but at least they are part of the top 10
Love this band. They really deserve to be ranked higher than
Bullet For My Valentine. And Black Sabbith should be number 1
15
Iron Maiden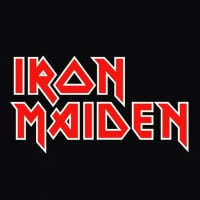 Iron Maiden are an English Heavy Metal band formed in Leyton, East London, in 1975 by bassist and primary songwriter Steve Harris. The most critically acclaimed period for the band was from 1983-1989. With vocalist Bruce Dickinson, bassist Steve Harris, lead guitarist Dave Murray, rhythm guitarist Adrian ...read more.
It's a British band I was not knowing... It's a joke iron maiden is a legendary band. It deserve number 1 place.. This band has inspired other bands.. It is at no 9th place... It is not possible, it is not possible, it is not possible, it is not possible... Please vote for iron maiden...
Iron Maiden have varied their style and stayed fresh. If you don't like one album, buy one of the others. There's everything, they're a one-stop shop, complete with zombie salesperson.
Iron maiden is one of the greatest bands of all time. Not everyone can make a good-sounding, inspired, original work 40 years after conception of the band.
A noob here said they suck. Why don't you go back to your one direction crap.
16
McFly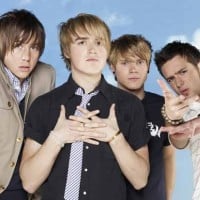 McFly are an English pop band formed in London in 2003. The band took their name from the Back to the Future character Marty McFly.
Mcfly are an inspirational band. Not only do they support many charities and promote many great causes, their music has helped thousands of young people through tough times with uplifting and quirky songs. They have gained a massive following, not only in the uk, but the world. Their journey from boys to men hasn't been easy, however the music has helped them as well as so many of their fans.
I love Mcfly. They are the most amazing band and people. They are so underrated and deserve the world. They are also very talented. Harry won strictly, Dougie won I'm a celeb, Tom is an author and Danny made a solo career when the band were on a break. There new album the lost songs is amazing.
They are my favourite band ever,
They are underrated in my opinion.
They get along brilliantly and they write and
Produce amazing songs. They are amazing live
And have so much energy on stage. Definitely deserve
A top ten spot.
I just love this band. It's not even a boys band cause they actually write all of their music and they play their own instruments! Danny, Tom, Dougie and Harry: they are all very talented! I totally agree with the other comment!
17
The Script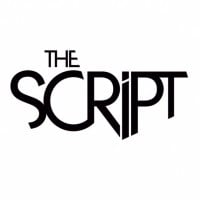 The Script is an Irish pop rock band formed in 2001. The band comprises keyboardist and lead vocalist Danny O'Donoghue, guitarist and vocalist Mark Sheehan and drummer Glen Power.
One of the best of the bests! Their Music inspired millions of people...They should be in the Top 10s, unfortunately isn't. With one of the best vocals, Danny O' Donoghue along with guitarist Mark Sheehan and drummer Glen Power, is best known for their fascinating world tours, and festivals.
The only band that I've listened to from which I rate every single song. Every single song that this band produces is gold. Other bands, of the like of Coldplay, are class but aren't consistent like the Script. Lyrics really meaningful and brilliant music.
How can anyone forget The Script! They are the best pop music band on this planet right now in my opinion...! Anyone who has listened to a few songs of the script will surely vote for 'em!
The script is the best band in the planet how can anyone forget their songs nothing, breakeven, hall of fame, great vocal by danny oh he is my favourite singer in the world
18
The Fratellis
I'd say these guys are the most under appreciated band of the 21st century. They're fantastic. This band should be much higher.
19
Snow Patrol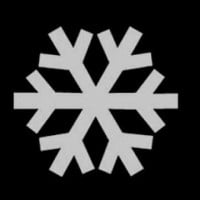 Snow Patrol are a Northern Irish rock band formed in 1993, consisting of Gary Lightbody, Nathan Connolly, Paul Wilson, Jonny Quinn, and Johnny McDaid.
There is so much meaning to their songs! Their songs are about our world issues today with and indie-like feel. I love them to death.
Half British half Irish band, however Snow Patrpol are elegible here due to the half British origins.
20
The Wanted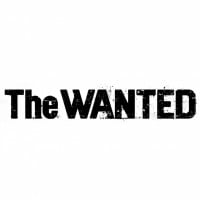 The Wanted are a British-Irish boy band consisting of members Max George, Siva Kaneswaran, Jay McGuiness, Tom Parker and Nathan Sykes.
The Wanted's is just so awesome! All the songs have amazing catchy lines that will never stop you from listening to them. They seem like another bunch of normal 20 to 24 year olds but inside, they're like 4 to 6 yeear olds. They're like a 6 year old child trapped in a 20 to 25 year old's body.
I love The Wanted! Their music is great and their personalities are hilarious. Their music gets you in the mood for partying, cleaning, working out, just anything for me And they have some pretty sad/emotional songs as well And they have their mature moments
I love The Wanted since I was 12. They are better than Muse, why did they got the 25th place?. Their songs are better than Muse too. Besides, they also have a cute face like a baby even though they are 20-25 years old now. If you think I'M right, vote The Wanted. Sorry for my English *. *
I love The Wanted, there music is absoloutly fantastic. Each song has a message and there's one song called I'll be your strength and it's a song for the fans. All the songs have an amazing beat to them. Imean come on who hasnt secretly started to sing to one of their songs?
21
Florence + the Machine
This band developes beautiful harmonies through the song, florence sings so open hearted and strong.
Heavenly voice and overal alchemy is here around floating in blue space - this is Florence and the Machine.
Florence Welch is from another world!. Without doubt my favorite band of this list.
They are the best band of the 21st century, of course the Beatles are still better but they were from the 60s and 70s and Of Monsters And Men are from Iceland
22
Keane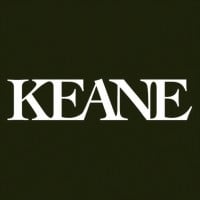 Keane are an English rock band from Battle, East Sussex, formed in 1995. The group currently comprises Tim Rice-Oxley, Richard Hughes, Jesse Quin and Tom Chaplin.
Keane are undoubtfully one of the best Bands at present, and in my opinion very unfairly underrated. They are such great musicians, they make an unique sound, their songs are timeless, universal and so emotional, we listen to them and immediately feel identifyed and connected in a very deep way. Many of them are true masterpieces, outstanding pieces of music + lyrics. Their music comes from their heart & soul, no artifacts, no tricks - it's pure and honest. That's one of the reasons why they sound as awesome Live as on records, perhaps even more amazing Live - no special effects are needed, just the four of them with their own amazing skills and talents, their own unique chemistry. And magic happens. When we attend a Keane Live performance, we can never forget it. Very few Bands can achieve this perfection and magic. And facts are there to prove all this:Their music is loved and cherished worldwide, all their albums went directly to nº 1 on sales charts. Very few equaled this ...more
Keane was AND IS my all-time-favorite band! With almost every song I can match the feeling and emotion of Keane with my own even. Though I have never met them, Keane has been my favorite band for years now. It's very easy to connect with them, their music style is very captivating, and the lyrics have very deep meaning, which makes the replay button feel just as important as the pause/play button.
BEST BAND PERIOD. Their music is just magical! Let's get Keane to the top - people don't even realize how great their music is & that they have heard Keane in the background of all their favorite T.V. shows, on the radio, etc. Their songs are incredible in every way, from their original stuff like Somewhere Only We Know to their most recent single The Way I Feel!
Keane is amazing! I'm surprised how low they are in this ranking, they are an overrated and overlooked band, but us, the fans, know and appreciate everything they do and what they are... Very talented and humble type of people, but they really deserve more recognition! Their songs are superior to most of the other bands here!
23
Bastille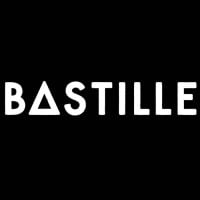 Bastille are an English indie pop band formed in 2010. The group began as a solo project by singer Dan Smith, who later decided to form a band. Beside Smith, the four-piece consists of Chris Wood, Will Farquarson, and Kyle Simmons.
Absolute wonderful band. All of their songs generally have an underline theme that is portrayed beautifully through their instrumental and lyrical talents. Would definitely recommend you listen to their albums (Wild World, Bad Blood, and recent album Doom Days) rather than just the popular song Pompeii.
I found Bastille after Pompeii played on the radio. I listened to all of their other songs and fell in love. Their music is remarkable and the lyrics are very meaningful. They are an amazing band and I think that everyone needs to listen to at least one of their songs other than Pompeii.
Bastille is just amazing. Literally all their songs are awesome and they also sound great live, which cannot be said about many singers/bands. I started to listen to them probably 4 months ago and instantly fell in love with them. Dan's voice is just incredible.
Oh my gosh. I love Bastille. I listened to Pompeii and thought it was incredible. So I listened to their whole album, Bad Blood, and thought it was amazing. All the songs are so meaningful. My favorites are Bad Blood, Laughter Lines, and Laura Palmer.
24 Kids In Glass Houses
25
Gorrilaz
The originality of Damon Albarn combining synth and other instruments make him a great artist. Some underrated songs of Gorillaz should be better known.
Bullet For My Valentine is one of my favorite bands ever, I don't understand why would Colplay would be in front, Bullet For My Valentine is real music.
Gorrilaz gained most of their fame with their Demon Days album... Which was produced by an American, DJ Dangermouse. So, they should be removed from this list.
Gorillaz brought us the future. They inspired hastune miku to be made and they have one countless awards including a guinnes (spelled wrong) world recored
PSearch List