Biggest Jerks In Rock Music
The Top Ten
1
Fred Durst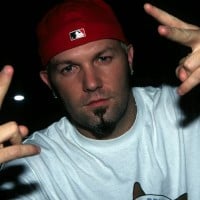 William Frederick "Fred" Durst is an American musician and film director. Durst is best known as the vocalist of the nu metal band Limp Bizkit, formed in 1994, with whom he has released six studio albums.
This guy is a joke. We should've left him in the 90s.
He sucks big time
2
Axl Rose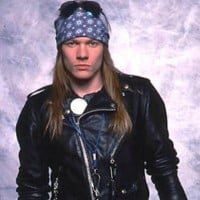 William Bruce Rose Jr., better known as 'Axl Rose', is an American singer born on February 6, 1962, in Lafayette, Indiana. He Is the founder and lead singer of the hard rock band Guns N' Roses. He is a celebrated but controversial figure in the world of rock.
Talentless idiot in a talentless boy band that wears their instruments rather than plays them.
Axl Rose has had a rough life, He was abused emotionally and physically, he was going to be a Dad but the child died before birth, his marriage fell apart, his band mates abandoned him, all these things made Axl the way he is
Total jerk. Drug addict
He is a racist and has even worse anger issues than me.And his singing is whiny
3
Glenn Frey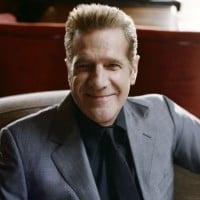 Glenn Lewis Frey was an American singer, songwriter and actor, best known as a founding member of the rock band Eagles.
Screwed over Felder... Greedy jerk.
4
Ginger Baker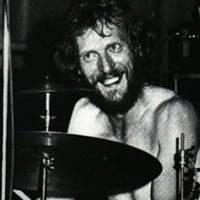 Peter Edward "Ginger" Baker (19 August 1939 – 6 October 2019) was an English drummer, best known as the founder of the rock band Cream. His work in the 1960s earned him the reputation of "rock's first superstar drummer," while his individual style melds a jazz background with African rhythms.
5
David Crosby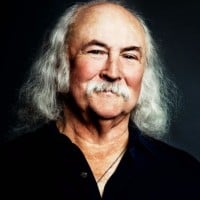 David Van Cortlandt Crosby was an American guitarist, singer, and songwriter. In addition to his solo career, he was a founding member of three bands: the Byrds; Crosby, Stills & Nash; and CPR.
Left-wing political looney toon.
6
Liam Gallagher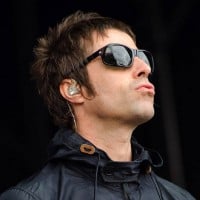 William John Paul "Liam" Gallagher is an English musician, singer, and songwriter. He rose to fame as the lead singer of the rock band Oasis, and later as the singer of Beady Eye.
Liam Gallagher one time saw is biological dad at a bar one time and he must of gotten really angry because his brother, Noel Gallagher had to come him down. Then, a phone call leaked with Liam threatening to brake his biological dad's legs if he saw him again. The reason Liam would of gotten that angry would be that he and his brothers biological dad was abusive and he would beat on Liam, Noel, and Paul when they were kids (Noel actually has an older brother named Paul but Paul was never a member of Oasis). Liam was not beat on as bad, but Paul and Noel would start stuttering (which is a speech disorder) because of their abusive dad. But that Liam once threatened to break his biological dad's legs was really harsh.
Noel Gallagher is not perfect, but Liam Gallagher is far from perfect
The Gallagher brothers aren't perfect, but Liam is the worst one out of the two
7
Gene Simmons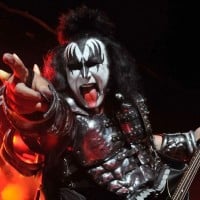 Chaim Witz, known professionally by his stage name Gene Simmons, is an Israeli-American musician, singer, songwriter, record producer, entrepreneur, actor and television personality.
Gene is arrogant and greedy, thinks he can do what ever he wants, he does things for KISS without telling Paul Stanley, and he took credit for stuff he didn't do, he basically left Paul Stanley to do all the work so he could do other things instead of helping Paul Stanley with Kiss.
If he and Paul Stanley ever stop talking about how great KISS is, it can only mean one thing: they have died.
The biggest jerk in rock music.
Gene Simmons?! I think not.
8
Roger Waters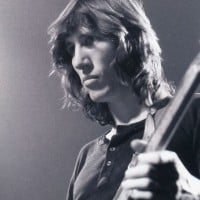 George Roger Waters is an English singer, songwriter, multi-instrumentalist, and composer. He is mostly known for being the secondary lead vocalist and bassist of Pink Floyd.
9
Morrissey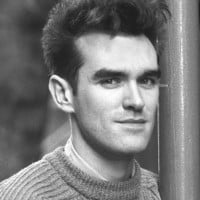 Steven Patrick Morrissey (born 22 May, 1959), known as Morrissey, is an English singer, songwriter and author, rose to prominence as the lead singer of The Smiths, an indie rock band - which was active from 1982 to 1987 . Since then, Morrissey has had a solo career making the top ten of the UK singles charts on ten occasions .
Amazing music with the Smiths, but Morrissey is a problem. He hates anyone who eats meat, he's racist, and defended Harvey Weinstein and Kevin Spacey even when there was damming evidence against them by saying it was their victim's fault. He also called the Chinese a "sub-species". Like I said, the Smiths are amazing, Morrissey is a good songwriter and great singer but I wish he would just shut up and go away
Wow, it's ok to vote for labour (personally I am a tori) but in all his songs he has to rub left-winged culture in our faces.
10
Lars Ulrich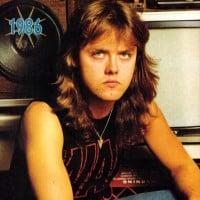 Lars Ulrich is a Danish drummer and one of the founding members of the American thrash metal band Metallica.
The picture of him here says it all. That's the facial expression he typically has all day.
He sued a preteen for drawing the Metallica logo and posting it on social media. Smh.
Nothing compared to Axl Rose though.
Small dog syndrome personified.
The Contenders
11
Mike Love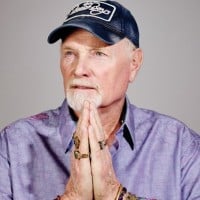 Without Brian Wilson, he would be playing Trashmen covers at some tacky casino in Reno.
Total tool. He'd sue his own mother if he thought he could get money from her.
12
Paul Stanley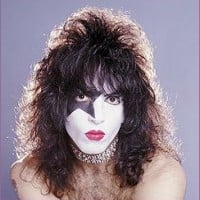 Stanley Bert Eisen, known professionally by his stage name Paul Stanley, is an American musician, singer, songwriter and painter best known for being the rhythm guitarist and co-lead singer of the rock band Kiss.
I don't think so
13
Keith Richards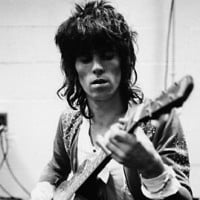 Keith Richards is an English musician—primarily a guitarist—singer, songwriter, best-selling memoirist, and founding member of the rock band The Rolling Stones.
What is he doing here
Keith Richards hasn't done anything to deserve to be on this list
14
Ted Nugent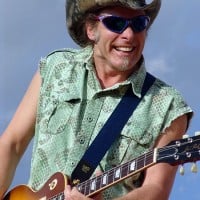 Theodore Anthony "Ted" Nugent is an American singer-songwriter, guitarist and far right activist. Nugent initially gained fame as the lead guitarist of the Amboy Dukes, a band formed in 1963 that played psychedelic rock and hard rock.
Has the mental disorder known as conservatism. Weak worthless fascist rat bastard parasite that desperately needs a hunting "accident". Or an accident. Of any kind. Like, yesterday.
Opinionated jerk. Calls himself a follower of Christ yet swears like a drunk hooker.
Probably the Kid Rock of classic rock.
No surprises here
15
Ritchie Blackmore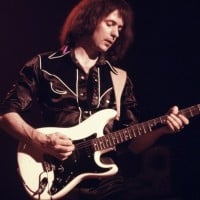 Richard Hugh "Ritchie" Blackmore is an English guitarist and songwriter, best known for his work in the hard rock/metal bands Deep Purple and Rainbow. He was ranked number 16 on Guitar World's "100 Greatest Metal Guitarists of All Time" in 2004, and number 50 in Rolling Stone magazine's list of the "100 Greatest Guitarists of All Time" in 2011. In 2016 he was inducted into the Rock and Roll Hall of Fame as one of original members of Deep Purple.
He told Gillian that his goal was to blow away all the other members of the band off the stage.
He fired Graham Bonnet for cutting his hair.
16
Gary Glitter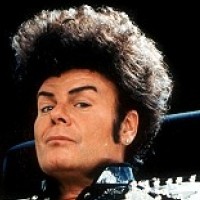 Gary Glitter is a former glam rock singer and songwriter. He sold over 20 million records and regained media attention in 1999 when child pornography were found on his laptop and committed sex offences with children. He was sentenced to 17 years in prison in 2015.
So your telling me Dave grohl who is a great person is worser then a nonce?
He's a pedophile. Enough said.
Child porn, enough said.
17
Courtney Love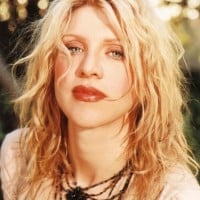 Courtney Michelle Love is an American singer, songwriter, actress, and visual artist. A notable figure in the punk and grunge scenes of the 1990s, Love's career has spanned four decades.
Trailer trash always seeking attention.
18
Chad Kroeger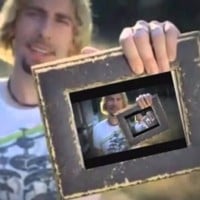 Chad Robert Kroeger is a Canadian musician and producer, best known as the lead vocalist and guitarist for the Canadian rock band, Nickelback.
I love nickelback but Chad sew the second drummer for no reason. What an ass
Comment not needed, its inherent.
19
David Lee Roth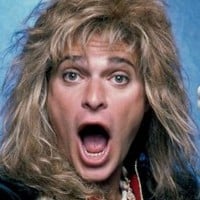 David Lee Roth is an American rock vocalist, songwriter, actor, author, and former radio personality.
Totally a jackass. He is in love with himself and is a jerk in concert too.
He is arrogant
20
Dave Mustaine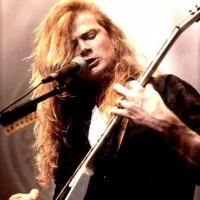 David Scott "Dave" Mustaine (born September 13, 1961) is an American musician, singer, songwriter, actor and author. Mustaine is best known as a pioneer in Thrash Metal, being the former lead guitarist of Metallica before his dismissal in 1983, leading to finding and becoming the front man of his own band Megadeth shortly after.
Has the brain disorder of being a "born again xtian". What a worthless parasite rotter.
21
Stephen Malkmus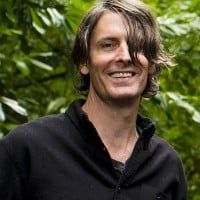 Stephen Joseph Malkmus is an American musician best known as the lead singer and guitarist of the indie rock band Pavement.
22
John Lennon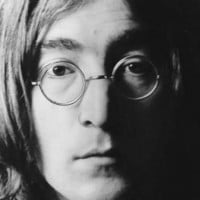 John Winston Ono Lennon, MBE (9 October 1940 - 8 December 1980) was an English singer and songwriter who rose to worldwide fame as a co-founder of the Beatles, the most commercially successful band in the history of popular music. He was assassinated by Mark David Chapman on December 8, 1980 at age 40. Lennon was characterised by the rebellious nature and acerbic wit in his music, writing and drawings, on film, and in interviews. His songwriting partnership with Paul McCartney remains the most successful in history.
Comes to America, trashes America, and then refuses to leave because he knew the State Department wouldn't have let him back in. Never cared at all for Julian. Despicable creep.
Sorry but he has to be up there he cheated on his first wife,beat her, humiliated his son on stage...
23
Wayne Coyne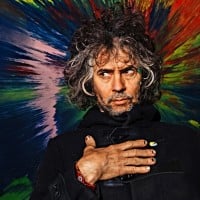 Wayne Michael Coyne is an American musician. He is the lead singer, guitarist, and songwriter for the band the Flaming Lips.
His band use to open for our band. He has produced a few of my bands recordings. He has dated more than a few of my friends. Safe to say I've made Coyne's acquaintance.

Both he & his talentless band are worthless & without any redeeming merit whatsoever.
24
Josh Homme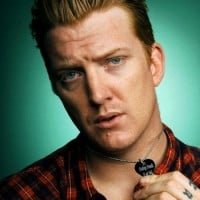 Joshua Michael Homme (born May 17, 1973) is an American singer, songwriter, musician, record producer, and actor. He is the founder and only continuous member of the rock band Queens of the Stone Age, in which he sings, plays guitar, as well as occasionally playing piano, drums, and bass. He also serves as the band's primary songwriter. ...read more.
He kicked a woman in her face.
25
Trent Reznor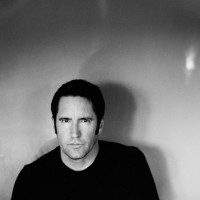 Michael Trent Reznor, known professionally as Trent Reznor, is an American singer-songwriter, record producer, and film score composer. He is known for his intense music videos.
He stabbed Marilyn Manson in the back. Too bad I voted for Gene Simmons.
PSearch List