Best Cliff Richard Songs
Whatever you think of Sir Cliff Richard, you can't deny he is one of the most successful British solo artists ever!

Vote for your favourite here, there are plenty to choice from with his 50 year plus career, feel free to add your favourite if it's not on the list

Cliff's music career started back in the late-1950's with Rock 'n' Roll hits like 'Move It' and 'Summer Holiday' with backing group The Shadows, he was dubbed "The British Elvis".

He has competed in Eurovision 3 times including in the 1960's with 'Congratulations

His music style went more poppy during the 1970's and he scored a 1979 #1 hit 'We Don't Talk Anymore', plus numerous 80's hits like 'Wired For Sound'. He then went on to have two Christmas No1 singles in the UK, and released his 100th album in November 2013.

The Top Ten

1 We Don't Talk Anymore
In the 1970's he had a run of sophisticated and memorable singles leading up to 1979's We Don't Talk Anymore, a number 1 hit which that brought out the best in his soul-lite falsetto. The trade-off was his transformation into an ageless pop icon, the so-called "the Peter Pan of Pop".
There are so many that I love of his. can't keep this feeling in should have made the list. What an awesome song He is the greatest performer to ever grace this earth.
Just an unforgettable one!
2
Wired for Sound
A major hit in the 1980's, reaching number 4 in the UK Charts, this era of his music saw him move into synth-pop ir was taken from his album of the same name.
3
Summer Holiday
From the film of the same name, we all know it with him on the tour bus one of his best-known songs, summer classic!
If this song does not lift your spirits, then you are not human! Beautiful vocals, beautiful song. Thank you Cliff!
4
Devil Woman

This is Cliff's contemporary comeback single, is Devil Woman, released in 1976, it made him a chart regular again.
Originally a Rock 'n' Roll hit years before.
My favourite from the selection given, although I would have chosen 'Miss You Nights' as my all time favourite.
This is my favorite song from Cliff, hands down...it's got a catchy beat and a story.
5
Ocean Deep
Beautiful song which sadly seems to have been mostly forgotten, other than by Cliff fans of course. Hopefully one day it will have it's day in the sun. Very pleased to see some deserved recognition in this poll.
The emotion portrayed within the vocals makes this song brilliant.
A great song unknown by the general public. Sung with great feeling.
6
Congratulations
The 1968 Eurovision entry for the UK, came 2nd to Russia by 1 point, but it has since emerged he probably should of won the 1 point Russia got extra could have been to do with a bribe!
7
Dreamin'

This is a very happy song, and has always been one of my favorites.
This is a great track. Youthful and energetic vocals.
This should be number 1.
8
When the Girl In Your Arms Is the Girl In Your Heart

9
Some People
This is an amazing piece of writing sung with conviction. Key changes give it a surreal feel and there is bizarrely a certain sadness about it. The lyrics are terrifically on point
Cliff is great iv'e been a fan from the 50's. He has been to South Africa 3 times that I know of - I saw him all 3 times - even now at 75 years of age he is still pulling them in - How many singers can do that. Cliff and his army of fans. thanks Peeter Muna
More pop-rock from Cliff's pop era a major hit in the 1980's.
10
In the Country
An classic 1960's summer hit. 'In the Country' is a very English take on California sunshine pop.
Great catchy sing-a-long track.
One of my favourites of Cliff Richard songs. Whenever I drive to the country side I
like to play this catchy song. I even sing it at karaoke several times.

Charlie
The Contenders
11
A Voice In the Wilderness
12
The Next Time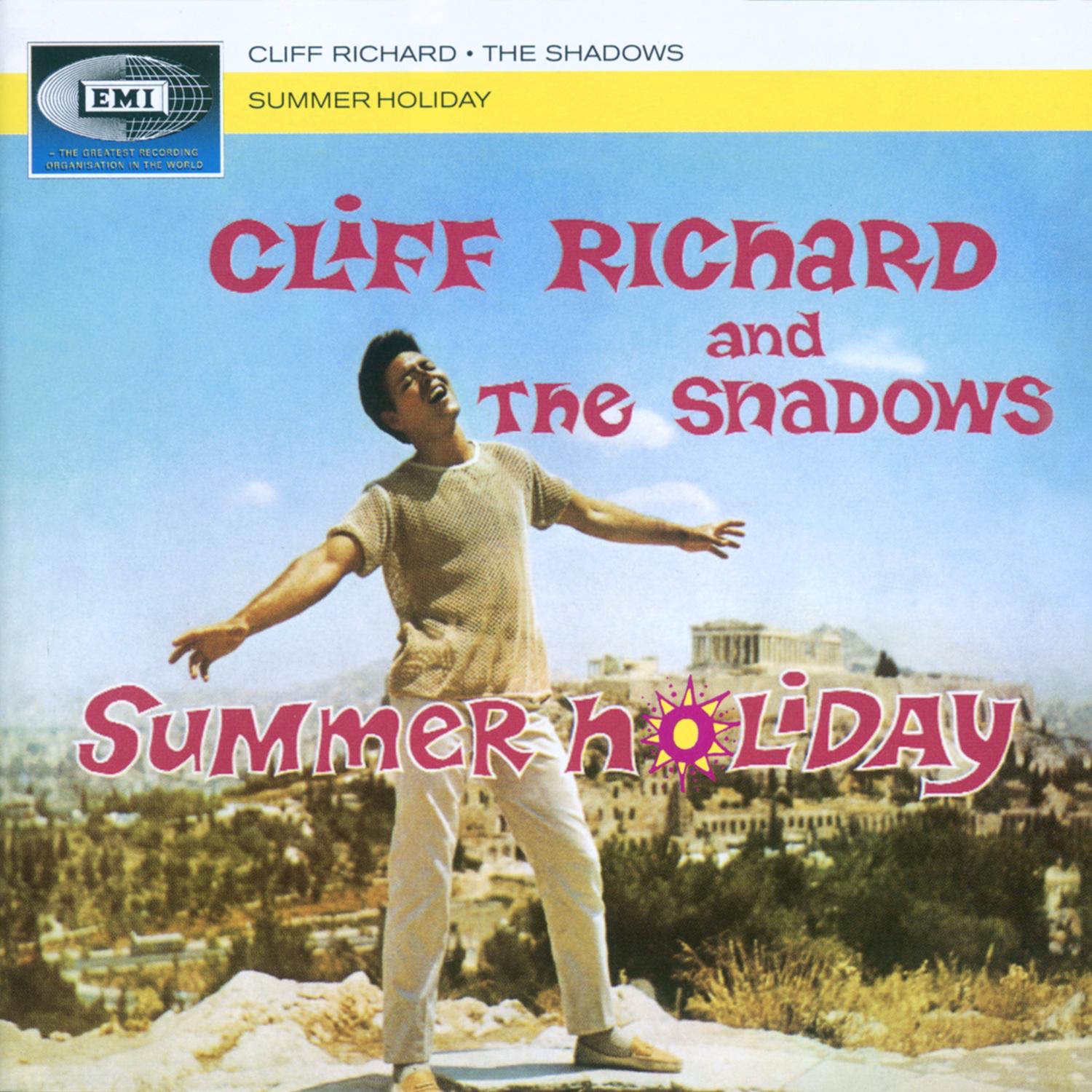 This song is a dreamy ballad of lost love. My favorite for many years
13
Living Doll
Another track with The Shadows which was also a No1 in 1980's with the 'kids' from sitcom The Young Ones. Written by Lionel Bart made popular by Cliff Richard and the Shadows (then still The Drifters) in 1959. It has topped the UK charts twice; in its original version and a new version recorded in 1986 in aid of Comic Relief.
14
Move It
It's his only good number and arguably the first British rock and roll song.
15
What Car
A 2005 Top 10 hit for Cliff, upbeat Rocky track about him driving his dad's car when he was young without him knowing.
Great song, even greater when performed live on stage!
16
A Little In Love
This one is top on my list along with
We Don't Talk Anymore, Devil Woman and Dreamin'. A Little In Love gets my vote
17
I Just Don't Have the Heart
1989 UK #3 hit, a modern sounding pop song for the time. Produced by PWL, Stock Aitken and Waterman who worked to produce some of Kylie's biggest hits at the time.
18
Miss You Nights
This is the most romantic song of all time and so beautifully sung by Sir Cliff.
19
Butterfly Kisses
20
Mistletoe and Wine

One of his two Christmas No1's in the UK, bit cheesey but, wouldn't be Christmas without a bit of Cliff.
21
Theme for a Dream
I can't believe that this song is not in the top 5... this song portrays the true essence of love musically and has certainly brought out the singing potential of Cliff Richard.
Makes me remember my dream and his kisses. Cliff,s music cannot ever be beat! Having followed him for years, and loving all his music!
22
The Young Ones
A no1 in the 1960's and in 1980's with a re-make feature sitcom stars of "The Young Ones" Rick Mail etc.
Showcases his dreamy voice best.
This song da goat
23
Bachelor Boy
Love this song.
24
The Day I Met Marie
25
The Millennium Prayer
Who would have thought that a singing vocal version of The Lord's Prayer combined with the theme to Auld Lang Syne would make it to the top of the U.K. charts?

The Millennium Prayer was a charity single released in the final week of November 1999 on the Papillon record label. All the proceeds generated from its record sales went directly to the Children's Promise organisation. It was the perfect song to end celebrate the end of a millennium and herald the beginning of a new one!

On its initial release, it caused such a great furore in the press and most radio stations refused point blank to even play the song. Certain individuals openly expressed their intense hatred of the song and described it as the worst single of the twentieth century! After a great deal more negative comments were made about the single, things got rather personal and Cliff himself was being discussed in a most unsavoury manner. Then something of a media frenzy ensued and it was anticipated that the ...more
PSearch List