Top 10 Best Battle Rappers of All Time
Battle Rap has been an integral part of Hip Hop since the culture's early years. It has gone through various eras. From call-and-response chants to school cyphers, the Battle Rap scene was always present.In recent years, the popularity of Battle Rap has grown making it more intricate and polished than ever. Add to that the marketability and profitable nature of today's Battle Rap scene, and you have a subculture within Hip Hop that is growing and gaining significant momentum throughout the world, with leagues popping up in England, Australia and the Philippines, just to name a few.

The Top Ten

1 Eminem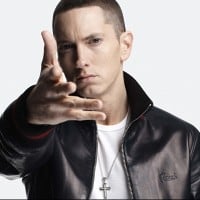 Eminem, born Marshall Bruce Mathers III, is an American rapper, actor and music producer born on October 17, 1972 in St. Joseph, Missouri. Eminem has sold over 300 million records making him the bestselling hip-hop artist of all time. In addition to his solo career, he is a member of D12 and (with Royce da 5'9") half of the hip-hop duo Bad Meets Evil. Rolling Stone ranked him 83rd on its list of 100 Greatest Artists of All Time, calling him the King of Hip Hop. Including his work with D12 and Bad Meets Evil, Eminem has had ten number-one albums on the Billboard 200 and 5 number-one singles on the Billboard Hot 100, and 13 worldwide.
Eminem IS BY FAR THE BEST RAPPER OF ALL TIME, HANDS DOWN.

I'm a 61 black male, I listen to all kinds of music, rap included. There 3 components in rapping. Articulation, Speed and the most important CREATIVITY. Em is excellent in all 3 but his creativity is like no other. The creation of his Alter Ego Slim Shady is genius. Then to solidify his Genius, he raps about the issues he went through while growing up. Now, that in itself is TOTAL GENIUS. Some may not like his style of rap, its fine. I just want to point out the Superior Talent Em possesses.
I don't care who you are. Eminem will ruin your career. Period. "Nail In The Coffin" was the best diss track of all time. If you mess with this man, your career is over. There will never be another battle rapper like Eminem, and there will never be another Eminem.
Is this even a question? Em can murder anyone and that's not just my opinion but that's what a lot of battle rappers and mainstream rappers themselves think. This guy's a wordsmith. U just gotta hear some of his freestyles to know that.
Are you kidding me a diamond artist who got his start battling and had many beefs in the game isn't number 1?
2
Charlie Clips
Charlie Clips, who is arguably undefeated and definitely one of the best battle rappers presently active in the sport. Both Norbes and Hynaken cosigned Charlie heavy, and Norbes even went so far as to admit that he believes Charlie would beat Eminem if they ever battled one another.
Used to have the best show stopping battle lyrics of all time. Even though he's down a bit he can still bring the heat. The man is a lyrical genius even with the simple schemes.
Incredible freestyle ability, able to rap about literally anything in any tone, mood, voice, etc. Has beaten nearly every URL rapper.
No one does it like he does... All of his battles are thought out, clear and intelligent.
3
Dizaster
He's the most creative battler in the game. He knows when to be aggressive and how to make jokes of his components. Also it's so great how he to play with words and always come up with new meanings and materials every battle.
This Persian lyrical genius could literally take off any rappers head off clean if he's in the mood. Em is only better because he could ride a beat. But wait a minute, isn't this supposed to be a battle rap list? Dizaster should be #1 Period.
#1 of all time if not top 5 at the least. Barely does any other work besides battling because that's how devoted he is to his craft. He probably has more than 100k battles under his belt. Maybe a million before it's all said and done. Legend period.
Dizaster Dizaster, He is the greatest of all time. he is fast but you have to wait for the punlune to drop and it takes time for audience to connect with him.He is one of the best no doubt and I still remember the day Pat stay defeated him.
4
LOADED LUX
This is a list of battle rappers, correct? Anyone who knows anything about the battle rap culture will put Loaded Lux at number 1. He beat Charlie Clips, who is at number 2 on this list. I'll save y'all some time.
1 - Loaded Lux
2 - Hollow Da Don
3 - Aye Verb
4 - Brizz Rawsteen
5 - T Top
6 - Charlie Clips
7 - Nu Jerzey Twork
8 - Daylyt
9 - Tsu Surf
10 - Tay Roc
All of the above would destroy Eminem in a 3 round a capella battle. Eminem is an amazing artist, but battle rap is different than the record industry.
For anyone who actually watches battle rap Loaded lux has to come first. The legend is basically a statue in the culture and every battle rapper would consider himself a top tier as soon as having the chance of rapping with him. Let alone his lyrical ability which is considered unmatched by most of the battle rap community
Lorded Lux is THE G.O.A.T. since his return to the ring at URL's Summer Madness 2 he has taken relevant and dangerous opponents and has rarely disappointed. Not to mention his battle vs Detroit's Yung Miles was the standard modern battle rappers used to create the culture today.
Loaded Lux is the best Battle rapper so far - the number of battles he's done and the ability to perform both with grit and wit qualifies him easily to the top of this list.
5
Hitman Holla
Best performer in battle rap. I believe he is the hardest to beat with his crowd control and the power of his performance and his character.
Performance, crowd control, schemes, rebuttals, word-play.
Great performer, his crowd control is on another level.
He is a very good rapper
6
Arsonal
One of the greatest. Arsonal is a legend who had been a legend that is not easy to face. Mr. Disrespect had put too much great battles that he has to be considered a Top 10 if not Top 5
This man is nasty and is known to be very disrespectful to his opponents! I love it
The best, simple like that.
My Favorite hands down
7
Hollow Da Don
Hollow Da Don is a LEGEND Definitely on the Mt. Rushmore of battle rap!
Hollow has stood in front of just about everyone of prominence, rarely loses clearly.
His wins are some the best in the culture too.
The Goat conversation is between Loaded lux and hollow. For any real fans of the culture, Hollow is the smartest battle rapper with the most creative approaches on the stage
He's the best! Hasn't lost since Arsonal in fight club... All his battles either been clearly won or debatable classics. He beat Clips & Lux... debatable with TayRoc but I have Hollow edging Roc. HOLLOW DA GOAT!
Most well-rounded battler. His freestyles are dope, writtens are dope, gun bars, jokes, delivery, presence, performance, etc. He knows how to control the crowd. Definitely the best battler
8
Conceited
Con has become a little over-looked in today's culture.
But was absolutely catching bodies back in the Grind Time era where he had 1 match against Ars that is debatable the others are CLEAR wins in his favor.
He is doing his thing on Television now and doesn't seem too interested in taking anymore battles but if he does I'm here for it!
This dude right here...lyrical genius! When he get the blasting on site, he lets you know why he was donned the name "Conceited"! Everyone thinks he spit fire on Nick Cannon show. But try type his name in the YouTube Search bar...better yet, Google him.
I have never seen anyone out-rap this man, aside from Charlie Clips. Every word connects to a much deeper punchline later.
Conceited is the best rapper of all time because he is always bringing new things to the stage and he can rap against anyone and he don't care what you said because he comes back ten times harder then what you said.
9
DNA
Just having bars and being able to freestyle and come up with new creative material after battling 100+ time is insane. DNA has put too much in this culture for not to be Top 10
Best freestyle battle rapper period!
Best scheme and deliver
DNA should be number 2
10
Rone
Rone should be at the top of this list. I'm a huge em fan. However, his style as a battle rapper and ability to change it up is better than anyone. Hell dumb and Diz have been ducking this dude for years
My man Rone is top 3 EASY. Rone & Soul Kahn - untouchable Tag team.
Rone should be top 3
KOTD Champion 2 years in a row and beat some of the artists on this list.
The Contenders
11
Tay Roc
The energy and the performance that made him the face of the main stage of battle rap (URL) is the reason he will always be a fan favorite. Tay Roc is a legend that grew up doing this and will always be a legend that every battler aim to see at some point of their career
Tay is the best from his delivery to set up to punchline, his energy on stage is on a hundred also his freestyle ability which the URL universe is sleeping on. His different because it doesn't make any difference if he starts or he replies his gun bars are always there for him as a come back and as a huge offense to his opponent...ROC OVER ANY PAPER OR SCISSORS ANY DAY!
Best url battle rapper
The best in the game
12
Pat Stay
Been in the game since the beginning of Canadian battle rap. Can control the crowd better than anyone. Can mix jokes and bars to clown his opponent into submission.
Pat can mix it up and use all sorts of flows to get the W. He's especially good at making jokes to clown the other mc, but then next round get aggressive.
Hands down , overall one of the best.
Id put pat at the top
13 Dumbfoundead
14
Tsu-Surf
TSU is one not to be reckoned with... He should be in the top 10...
That's Da One very slick
One of the greats.
15 B Rabbit
16
Cassidy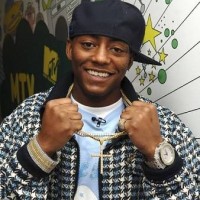 Cassidy vs Freeway was the start of today's battle rap, PERIOD! If there wasn't an Cassidy that killed Freeway battle rap would still be the outlet to advance to the next level, which is the industry! No one thought battle rap was a lucrative business until we saw the very 1st viral battle ever! He's been in over 5000 battles and never lost, not even a tie like a shoe lace, not even Emimen himself can brag about a record like that! He also stands alone making $250,000 for his offical debut back into the Battle Rap scene and has been making 6 figures every time back on the stage, over $100,000 for 9 minutes of material which is over $27,777 a minute, $463 a second! That speaks volumes and solidifies his claim to be the G.O.A.T and The Savior of Battle Rap giving him his God Teir status that he confidently speaks about!
He is the best battle rapper of all time. He bodied Freeway, took a 12 year break (which included being in critical condition from a car accident), returned and destroyed Dizaster (one of the highest rated battlers of the modern era) 3-0.

He has a battle record of 5001-0.
Any of you saying he could beat em are delusional. Em has only lost 1 battle ever and that was back in 97 at the rap Olympics in the semifinals and he's so good now he would lose in a battle only by choice now
He is only looked down upon because people know he spits raw facts!
17
Murda Mook
Mook is the reason for today's battle rap! If Lux' rd vs Miles is the template for which battle rappers used to formulate their rhymes, Mook is the symbol and the Noah of it as he ushered in modern day battle rap.
Murda Mook one of the best to ever do it.
Mook is the G. O. A. T! hands down! Best ever!
18
Daylyt
He's the greatest battle rapper of all time—antics or no antics. In his most lethal form, Daylyt's pen game has no comparable equal in rounds, no peers. Second to none.
Pen game is too strong, even when he's joking. When he's serious, he can destroy
No one gets his smart punchlines but he deserves to be in the top 10!
If motivated he's #1 by far.
19
Iron Solomon
Iron Solomon is a Legend's Legend!
He's been around since the SMACK DVD era and has been dominant since.
He has a couple bad losses but when he's on he's very elite!
Legacy punches he is not the greatest at getting g the crowd but he is bar for bar as good as anyone
Mos underrated by fans
20 ILLMACULATE
21
K-Shine
His Prof Shine scheme vs DNA and his gun scheme vs Verb...legendary...
K Shine better than so many people you got above him crazy...
His number 1 in my books.
22
ShortyHorror
He would kill Em easily,Em doesn't deserve to be at the top...Em was even killed by juice. I have every hit song of Em on my phone but Em might be the best hip hop artist but not the best battle rapper.
Don't know why he's slow. Can only suggest its because he's white and from the uk. Battered Arsonal
Shotty horroh beat all of your top picks! Should redo your list...he's probably top two or three at least!
He beat everyone he went up against he should be top 5!
23
Eyedea
He didn't have to write. He worked off the top in the moment every time. Straight bruiser.
Eyedea won the blaze battles tournament, and beat immortal technique in a rap battle, though he uses a beat unlike other rappers on this list he goes in with constant disses
For the time he was a beast. It seemed like he freestyle too.
Hella good, hella smooth, hella harsh, hella cool 100 degrees leather jacket, cause he's supa hot boi
24 THESAURUS
25
Big L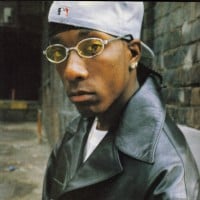 Lamont Coleman (May 30, 1974 – February 15, 1999), best known by his stage name Big L, was an American hip hop recording artist, born and raised in Harlem, New York City, New York. Coleman embarked on his career in rapping, with the hip hop trio, Three the Hard Way. His first notable appearance came ...read more.
Insane this guy isn't number one. Born and Bred battle style rap on the underground scene. Beat out 2000 guys at Wax and carried on battling on the blocks ever after he blew up.
Top rapper of all time only person that might have him in a rap battle is Blind Fury
PSearch List