Top 10 Best Dancehall Reggae Artists
Dancehall reggae is a specific genre of reggae music.

The Top Ten

1 Shatta Wale

He's The Best And Does Music To Inspire You An Motivate you, he's not just a musician, he's music and he's not just music, he's a messiah, he hears the cry of the people and solves their problems for them when he can reach out to them, he's an example of a great leader and he is. I love him for the truth he speaks in his music, he's relevant ever since he bounced back to the music industry, he's a real definition of "NEVER GIVE UP" #ADK Is The Best Ever And May God Continue to Bless Him Abundantly. Tunes like- Prepare, Things And Reasons, BynBy, Come To My Room, Ukwu (IceCream), Reality, Shatta Story, Pull Mi Down, Prove You Wrong, Free Up World Boss For Vybz Kartel And so many more that I can't mention, He's indeed a Genius.

SHATTA WAALEE

Charles Nii Armah Mensah Popularly know as "Shatta Wale" is a pure inspiration to many youth out there especially in Ghana. True Positive Radicalism personality and knowledgeble beyound understanding lyrically. His songs is mostly dynamic but got strong spirit that moves you positively. He is always loud and most people takes it negatively but I know He got sincere love for all humanity. This is his Reign and no one beats that. I ask for Long life, Good healthy and more favor for you and your team. Keep the good work and always put smile on sad faces through your music. E go kpaain dem.. 4lyf z 4lyf. Bless up

K. Desu...

2 Vybz Kartel

Kartel has changed dancehall totally, with heavy puchlines, gun bars, evil meds etc. Etc.. It's because of him Tommy Lee evil things got a pass. It's because of him artistes starts heavy up their voices while singing. It's because of him a lot of Jamaican artistes are singing through their noses for example Alkaline and Masicka. Kartel can both dj and sing. Most of his songs became a hit, sometimes locally and many times internationally.

Most songs. Most productions. Most hits. Simple as that. He is what jay Z and NAS is to rap...the foundation. He by far is the best male dancehall artist that the recording industry has ever seen. Produces his own "clarks" and bleaching cream. Runs his own label and maintains his artist...all while sitting in jail. He is a entrepreneur in every sense of the word and just as talented

Vybz Kartel possibly has the most successful dancehall career within Jamaica and the Caribbean. He has hit after hit and has the biggest influence over Jamaica than any of these artists ever had.

3 Sean Paul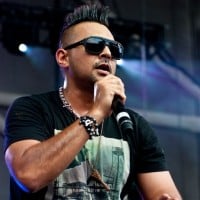 Sean Paul Ryan Francis Henriques (born 9 January 1973) is a Jamaican singer-songwriter, record producer and actor whose singles "Get Busy" and "Temperature" both topped the Billboard Hot 100.
Sean Paul followed up on what Shabba Ranks started by keeping dancehall music playing on the radio.
No one can change the slang like him... And no one can sing like him...
Sean paul is the best singer & rapper of this world.
4
Bounty Killer
One word, "Monster." One of the best vocals you will ever hear. When ever he touches a microphone, he kills it. So many massive hits and classics. Hugely respected among fellow artists as one of the best too, that's gotta count for something. Worked with many massive rap and R&B artists as well fellow reggae artists. Like Beenie Man, can't forget the live stream sound clash they did together to bring some joy to the world quarantined by COVID.
Multiple decades of hits and classics means he's in the Top 5 of all time.
Bounty killer is the best hands down;
talent wise none can actually DJ like him. He has never used auto tune. none can perform like him. None can have the impact he does. Dominating, impressive he is the deejay that brought prestige, class, professionalism and self worth to this game. What an artiste. 99.9% of the other artiste a sell out - run gone live America, care only about money, gone on tour everyday and don't get paid.
Real boss artiste
5
Stonebwoy
Stonebwoy have revived reggae dancehall in not only Ghana but Africa and today every youth is loving up to him as role model, he has brought reggae dancehall music to the youth of Ghana and Africa in general. Many people have learnt the real lessons of life through some of his songs like # Run Go and # Mama. He possibly has the most successful reggae dancehall career within Ghana and Africa. He has hit after hit and has the biggest influence over Ghana than any of these artists ever had, he is the best reggae dancehall artist in Africa. I think he deserves to be the best and I thank all those who voted for him
Stonebwoy is the best dancehall artiste in the world. He is a talented person as well In Ghana's history, he is the 1st artiste in Ghana and the whole wide world who won of the year the reggae dancehall artiste of the year! He also a sensible and wise person than shatta wale but people like foolish people like shatta wale!. Shout out to stonebwoy and all those who are looking up to stonebwoy.And another big shout out to Samini who is stonebwoy's god father and his good work he is doing!
6
Alkaline
Consistently creating music watch out for 2016 which will be his year- hits include - moving mountains, things me love, more than happy, how it feel, champion boy many more etc...- Alkaline is believed to be the heir to the throne of dancehall after vybz Kartel
He is the only young and talented dance hall artiste. And he will soon become the king of dance hall. More success ALKALINE.
Alkaline s a very good young artist who has done his hard work and studies to staying at the top of the game by him self and his good music. manhimself
7
Buju Banton
Hands down the best. Incredible, undeniable vocal delivery. He is versatile in his delivery showing massive range, and coupled that range of vocal with range of message and type of song. His album catalogue is one of the largest and has tops hits, club bangers, etc. in ample supply. Oh don't forget an amazing stage performer who always knows how to own/control the crowd.
Buju Banton is the greatest dancehall artiste of all time. His dancehall album Mr. Mention has the most hits of any dancehall albums. Check it out. And in reggae he is only second to Bob Marley.
Buju is the most talented Dj, the only thing that has pulled him back is his stand against homosexuality.
8
Beenie Man
Hits, hits, hits... decades of hits. Diverse sounds and messages and honors the industry. He is also one of the best performers. Had worked with a huge list of some of the biggest names in rap and R&B and Reggae industry and one of the most respected by his fellow artists. Let's not forget how incredible the live COVID sound clash with Bounty Killer was... and he even sent the police packing and never cut feed. One of the 5 best ever.
He stay current, where a lot of artist has fallen off. He still finds hits and his stage performance and presence is second to none in dancehall. He also had mainstream success and still stayed relevant in Jamaica.
Great Artist and performer, he is a down to earth guy. He is always in touch with his root and likes to mingle with his people in Jamaica just like a normal person
9
Shaggy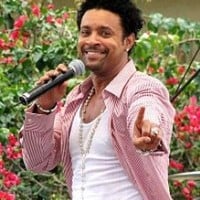 Orville Richard Burrell CD, known mostly by his stage name Shaggy, is a Jamaican-American singer, songwriter and deejay.
10
Sizzla
Real Roots.. Powerful.. Although it the catalogue too big... When he good.. It's the best.
Representing the Bobo dreads, Sizzla put out the most incredible reggae album since Bob Marley "The Real Rock", his output however is incosistent
He is the best
The Contenders
11
Tommy Lee Sparta
Tommy lee Sparta is the only dancehall artiste with the sweetest voice.
He has a unique style of his own not like other copycats.
He is the best after vybz kartel...
His music is so great and different, from others ,that what I like about him ,etc his voices ,riddims ,and his , version. From my own perspective him the best after vybz kartel ,because that's where he was groomed
Tommy lee sparta is better than shatta wale who is in Ghana..
12
Rudebwoy Ranking
Rudebwoy ranking you are the best of all...infact you are the real dancehall artist the world is looking for I love you as well as your music too not only me but shukura too we all love you all what shatta wale is doing is just asorpko...this is ruddest lakra Hero speaking...wale is not a dancehall artist...just keep on trying you best and you will one day win this battle much love...
RM you do al dancehall is yours handle it with care and you shall receive your success in just on day... much love...this is lakra hero from SK CITY
Master dancehall killer
13
Winky D
He has his own style...his stage performance is one of a kind (ask chris martin, hawkeye, sean paul, akon, beenie man, elephant man etc)
He is talented
He has created what is known to be dancehall in Zimbabwe
Try to listen to his tracks and follow his live shows it will tell you more about him
Winky D aka di Bigman is probably the best dancehall artiste l have ever seen.His live performances clearly shows that he is super natural.
Zim economy is pulling the gaffa down .He is also the most disciplined artist.
14
Popcaan
Popcaan is the best artist not only in Jamaica but also in the caribbean,dem dead.
Is the best of the best
Popcaan is the King
15
Soul Jah Love
The VYBZ KARTEL of Zimbabwe.Very controversial yet very talented artist.The fact that he freestyles almost all his songs yet he has the most hits in zimbabwe is just incredible.Plagued by Diabetes yet he soldiers on and always delivers for his fans.I have never seen such an artist like him. He is the G.O.A.T
He is very talented
The dancehall king
16
Mavado
Gully always on top.. Respect and manners Gully gad...
In mavado we trust... Dancehall wise.
You are the best man
17
Spice
Really great female artist!
18
Busy Signal
With the flow and lyrics of the best dj and adding melody that can match some good dancehall/reggae singers, Busy a.k.a the "Turf President", is the most talented and best dancehall artist of all time. To add to that, he has great live performance ability and effortlessly makes hits on a plethora of topics and variety of beats from multiple different genres.
My favorite artist right now...Fusing the old with the new... Bringing back the real reggae dancehall
vibes...Second to none...Busy signal is the artist Jamaica desperately need right now at this time... Unique style n voice make him stand above the rest
The all time king
19
Masicka
Masicka is very lyrical
20
Shabba Ranks
The original breakthrough artist that brought a new reggae dancehall sound outside of the Caribbean to get radio play in the USA. Before that most of the USA only knew of Bob Marley and UB40. Shabba is the reason all of the artists on this list are here. He's the reason BET dedicated time to Reggae music and videos and how money finally found lots of other artists. The USA became one of the biggest consumers of Reggae music soon after, and all due to the great Shabba. Hundreds of artists blew up because of him.
The first dancehall artist to win a grammy award, the one who pioneered the crossover of dancehall music into the mainstream
Should be WAY higher on this list. Seriously people?
21
Konshens
No one is better than Konshens via dancehall
N not even any Jamaican legend has more hits than him
22 Samini
23
Anthony B
A Catalog of hits and the most amazing live show in reggae music period
24
D'Sherif PmBoss
He is the best of all
Allah big man
25
Yellowman
Albinism, cancer nothing has stopped this artist from staying at the top of his game longer than anyone else in the game.
Yellowman was the first dance hall artist to go international
PSearch List