Top Ten Dancers In Asia
The Top Ten
1
Ohno Satoshi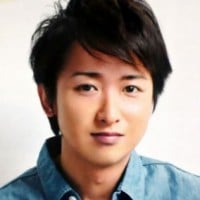 His dancing is very beautiful. It is looks like dancing in weightlessness.
Ohno's dance skills are extraordinary and exceptional. Say, if you pause his dance video by each nanosecond, you will find he poses perfectly and beautifully in every single frame. And he will make you think he can control the gravity. Yes, he defies it! Lol
Satoshi Ohno's dance is most in me. It's possible to choreograph according to the song, not to stand out big, and it's possible to charm an audience by a small movement, and his dance is beautiful. The person who can usually dance seemingly quietly can't think of him. But he has made an effort greatly at the place no one sees. I think as a result, it was possible to make the rank inn this rank. I'm intoxicated with a worldview of his dance. Though he's a hard worker, it's very stoic for itself. Even a few movements don't permit compromise. Such, I respect stoic him sincerely. I love Satoshi Ohno very much most in the world.
Ohno 's dance is, one by one of the movement is a supple, has been refined to the fingertips. It will be attached Mii' a beautiful movement.
By no means glamorous person usually. Basically reticent, it is one who does not talk a lot. However, if you out dancing Hitodo, he will be at once gorgeous.
Originally, a hard worker he is not only dance, but has been blessed with a multi- talent, your identity anyway humility. Therefore, many people do not know his talent, I feel undue importance lack.
Come, I want you to watch his solo performance in many people
2
Miura Daichi
Daichi's sense of rhythm is distinctive, he makes his dance fit to music delicately and precisely. Even if he moves aggressively, you can see the softness and grace in his motion. Also,he can transfer his weight remarkably well while dancing, he seems to ignore the gravity. You may feel that he looks like drifting in the air.
His every single movement is so smooth and it has a flowing fineness.There is no needless motion at all. He successfully establishes his original dance style.
It should be noted that Daichi is actually able to sing without removing the pitch and rhythm while keeping to move his body sharply!
This guy should be the number 1. He is the choreographer of his own songs.
Daichi is the best entertainer in Japan at least. He is gifted.
He is the number one entertainer in Japan! A wonderful entertainer that can dance while singing songs. Both dance and sing are leading entertainers that pass through to the world. It is not the No. 1 that was made but the real No. 1. Japan is an entertainer that is proud of the world!
3
Eunhyuk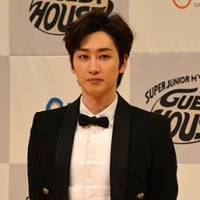 Lee Hyuk-jae, better known by his stage name Eunhyuk, is a South Korean singer-songwriter, dancer and actor.
Eunhyuk is Dancing machine in Super Junior..
Eunhyuk oppa! Fighting!
Have you ever watched his dance break in Mr Simple?
His moves are so smooth and cool plus he's sexy.
Eunhyuk is the best dancer!
4
Kim Hyo Yeon
I will always stand by this girls dancing skills she's incredible. She can do hip hop, ball room, cha cha to even robotics and as far as ballet. Hyounnies will always support you my beautiful girl. The day you were born the world got brighter
She is the best dancer
He is a best dancer
5
Margareth Angelina
She has a good skill in dance. So no wonder she's become a leader dance in Cherrybelle Indonesian girl band
In addition she is beautiful, she really has a very good dance skills.
Wow,.. Margareth Angelina,
She was remarkable in the affairs of dance
6
Allu Arjun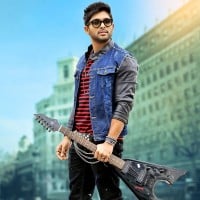 Allu Arjun is an Indian film actor who primarily works in Telugu cinema. After playing as a child artist in Vijetha and as a dancer in Daddy, Arjun made his adult debut in Gangotri. Arjun then appeared in Sukumar's debut film Arya.
Allu arjun is one of the best dancer in India.. He can dance very well like his uncle Chiranjeevi garu(who introduce break dance in Tollywood). He can do the dance steps so easily. We can see that he has the best body curve in dancing. Usually, all his steps will be difficult but he will be performing it with soomuch ease. And of course he is one of the most graceful dancer. Not to forget, he has given the best dance in all his movies.
This page is so infested with Nandamuri fans and that's why he is so underrated in this website and this is the truth.. like, Balakrishna has more votes than Chiranjeevi? Think again guys.. Keep away your Caste feeling and think once.. Just once... NBK > Chiranjeevi in dance?
He shoes the expressions during dance at a whole new level, as if he is not struggling to perform a difficult step but more like enjoying it.
He is the Best Dancer in Whole Asia. He dances with ease, grace and unlimited energy. After Mega Star Chiranjeevi, the dancing legend is Bunny.
7
N. T. Rama Rao Jr.
NTR is the Complete Actor & Perfect All rounder in India. He is an Acting Dictionary. Biggest Mass Hero in South India. Hence fans also call him "MASS GOD", "Man of Masses", and also directors often say that he is a Single Take Actor. And also he is the Best Dancer in India, he also knows classical dance which is rare in this generations actors. He is the very rare Multi Talented Actor. Just wait for RRR, telugu cinema is coming into spotlight now.. & you'll witness the Greatest Actor of All Time - The NTR Junior. & even on off screen he is down to earth, he loves & cares his fans more than any other. Hence he is also called "Fan of Fans".
He is one of the best number 1 Indian Dancers. He will do any type of Dances like Traditional, Folk, Western, Fast Beat...etc and He doesn't take too Many Rehearsals, He will do any Type of Dance in Single take. His Grace Movements is Extraordinarily Attract to anyone. When we see his Dance, we can't go till Complete the song. That much Grace of his Dance on Silver Screen. That's why He was a Best/Great Dancer In Whole India.
He is at his best in dance.
And also a very good actor-cum-singer.
Will render energetic performance to enthrall his fans in all fronts like diction in dialogue delivery, action sequences,comedy and romance as an actor
As a dancer he gives energetic performance during the dance with expressions. This made him a Universal dancer among top dancers in the world. For this instance, Japan have a huge fan base for him. He is an Indian origin, hailed from Andhra Pradesh Sate which is famous for Kuchipudi. He won many awards at his early age as a Kuchipudi traditional dance. His great dances makes him a good actor too. I am proud of him for this.
NTR alias N.T. Ramarao is a Kuchipudi dancer by childhood. He has given more than 500 stage performances during his childhood . He entered into movies at age 17 . He is the leading Actor in India with biggest mass fan base.

He is well known for his dancing skills . He the best dancer which Indian cinema ever witnessed. Many celebrities says that NTR is a single take artist and he never rehersals for dance moves .
8
Agnes Monica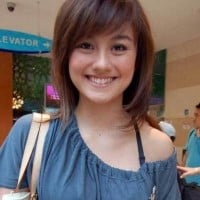 Agnes Monica Muljoto, known professionally as Agnez Mo, is an Indonesian Diva, singer, songwriter, and music producer.
Because her the best soloist and dancer in Indonesia and Asia for world, she is smart and have a more talented, good voice and most influential Christian celebrity Asia.. support agnezmo
Are you kidding me, Agnes is second? No, Agnes is first! Agnes have more! Charismatic, Energic, powerful dance... Do you want more? Agnes have more!
She is the real singer, dancer, producer, actress, designer, she always total to do her career.
She's trully great dancer, everybody can prove it! She's the one ond only artist who can sing and dance at the same moment without doing lipsync like others!
9
Gigi
She's a good dancer.
10 Sneha Kapoor
The Contenders
11
Shantanu Maheshwari
His dance is like a flowing river which has no boundaries but its serene.
12
Prabhu Deva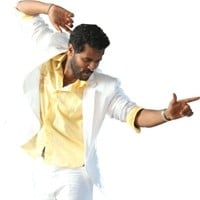 Of course he is the best dancer, but many are unaware of him as he is interested in teaching many rather than him performing and gaining attention. He is an inspiration to many great dancers from India.
Some post "hritik roshan" as a best dancer, but they forgot that prabhu deva is one of his dance master! Nobody can dance like prabhu deva! That guy is unbelievably talented!
The best choreographer, dancer and dance teacher in Indian movies.
He deserves to be so much higher on this list...
13
Hrithik Roshan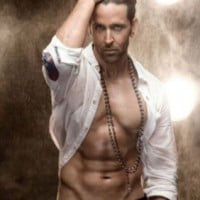 The one and only dancer is India, who can dance with grace, style and ease as well as the megastar chiranjeevi.
The most graceful dancer who does very tough steps with so much ease.
Like NTR..he can also perform well in dances..Both of them are great performers in dance
Best dancer in the world
14
Bisma
Bisma is one of the personel of the SMASH. SMASH is boyband number one in Indonesia. Bisma had a very bad experience, so he had to lose half of his finger. So, now only has 9.5 fingers on both hands. But he was never discouraged. He continued to learn from his past that is very bad to keep trying. And now, bisma became a famous figure in Indonesia. Bisma is very talented in music. Especially in dancing and singing. , that's what makes us (Indonesia) proud of him. :-)
Because, Bisma was the greatest dancer in Indonesia and Bisma is a very charismatic dancer..
Bisma Karisma is a very charismatic and energic dancer Indonesia.
The best dancer of Indonesia...
15
Raghava Lawrence
He is the dance master...
He is a good person
More than a dance he is an inspiration to all as he built a temple for his mother
16
Chiranjeevi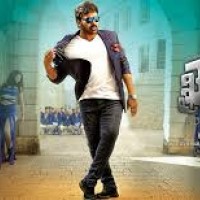 He is the first Indian who started really dancing in movies He is the uncrowned KING of Indian cinema.
He is the king in dance
God of dance in india
Grace full dancer
17
Aishwarya Rai
Aishwarya of course
18
Mahesh Babu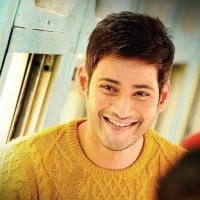 Mahesh Babu is an Indian actor, producer, media personality, and philanthropist known for his works in Telugu cinema.
He is a great human being and perfect actor no words we can explain about him. He is a god of his fans. Most handsome hero in India
He is a stylish dancer
I like simple dance
The man who can make his fans go crazy just with his simple steps
19
Madhuri Dixit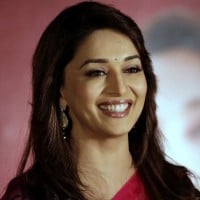 Madhuri Dixit, also known by her married name Madhuri Dixit Nene, is an Indian actress who is known for her work in Hindi cinema.
Madhuri Dixit is the most graceful dancer in the whole world.
Madhuri is no. 1
20
Ram Charan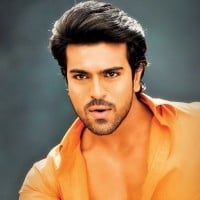 21
Nandamuri Balakrishna
Even his 60 years of age still competition to all the young hero's... And his grace in is aseome
Yes.. He is the best dancer in Asia..
Naku best dancer
22
Akhil Akkineni
He debuted in Tollywood (telugu) movies last year 2015 with a stunning entry with the movie name "Akhil".Though the movie didn't performed well at the ticket window,his dance got lot of applause and fans.His ease in dance is un matchable from dancing to a fast beat song to melody song.He shown perfection in every frame from selection of costumes fitting to the dance to the locations in which songs are shot.
Best dancer no dought
No grace in her dance
23
Firly Firlana
He is an amazing dancer, he is very sexy, good at dancing and singing sound good too. Amazing. Good etiquette, good person. Completed
Sexy Firly, when he start to dance my heart was beating faster than usually. He is a good dancer.
His moves when he dance, represents his feelings.. Tat is Firly Firlana of S4 Boyband..
He is a good street dancer. So sexy and I like it.
24 Sunil
25
Ram Charan Teja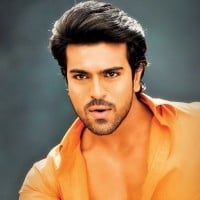 He should be first because his dance has grace and style.
His grace is best in south Indian dancers.
In every movie every song he performed Josh steps, my favorite is RuN song
He is the best dancer
PSearch List