Top 10 Facts You Probably Did Not Know About Elvis Presley
Here are some interesting facts you may not know about singer and actor Elvis Presley (1935-1977).

The Top Ten

1 "That's All Right" was not his first song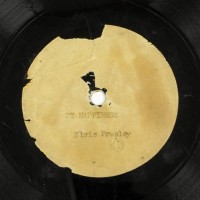 "That's All Right" was surely Elvis' first record released on July 19, 1954, but was it the first song he ever recorded? Nope, do some research. His real first song was "My Happiness", being recorded in July 18th, 1953 as a demo when Elvis was just 18 years old.
Don't know he debuted before Little Richard and Chuck Berry.
2
He was very shy as a child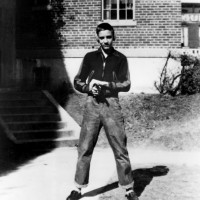 Even though you may see Elvis as very clever, he was very shy as a child. When he turned 11, he got his first guitar, and learned it himself. He played the guitar in public places, but couldn't sing because he was very shy about it. But some people noticed how good his singing was for his age (12) and was offered to sing on a local radio station show, but turned it down because he was too scared.
3
He had a twin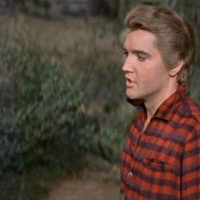 However, there sure was another king, but sadly, he did not make it through the complicated birth, as he died quickly, which is the reason you may have never heard of him. As a result, his mother Vernon never had another child, as she was very close with Elvis until her death in 1958, which left him behind in sorrow.
One of Michael Jackson's older brothers also had a twin that died at birth too.
4
He had the nickname "Elvis the Pelvis"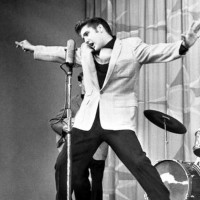 We know Elvis as the King of Rock 'n Roll, but there was another nickname of him, which was coined by Ben Gross and Ed Sullivan, saying that he "rotates his pelvis". Back then, his "Hound Dog" dance moves were considered very obscene to show on television, which caused a storm of controversy. He was one of the people who changed youth culture as it is today, as teenagers were becoming more rebellious in the 1950s.
5
He didn't write any of his songs
That comes off as surprising to hear, but despite his superstardom, he did not write any songs as they were written by producers or were covers from now forgotten artists. Don't blame it on him, because he did not have time to write songs. Producers and artists would just pass some of their written songs to Elvis as his voice is good enough to sing these songs.
I knew this it always annoys me when people say modern music sucks because pop stars have co writers when I've never heard anyone criticize Elvis for this. You're probably sick of hearing me talk about that though.
6
He used shoe polish to make his hair black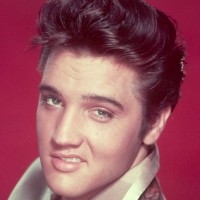 7
He was really into karate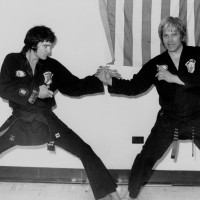 While in the army, Elvis was introduced to karate, and learned how to do it. He often uses his moves at concerts. He was so good that he received his black belt before leaving the army.
8
One music critic said his music was "pornographic"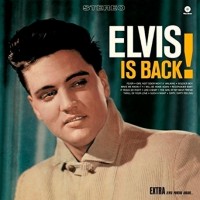 Elvis recorded the album Elvis is Back! right after he left the army. It was an instant success, with memorable songs such as "It's Now or Never" and "Are You Lonesome Tonight?". For some reason, it led one music critic to say, "Elvis' singing wasn't sexy, it was pornographic", which sounds like it doesn't make sense to me...
9
His manager Colonel Parker came from a background in carnivals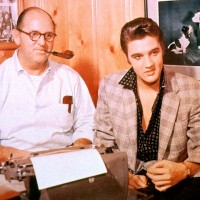 As you can see his unique name, he worked as a carnival promoter before the music industry. He often referred to Elvis as "his attraction", as if he was part of the carnival.
10
He liked dressing up as a police officer and pulling people over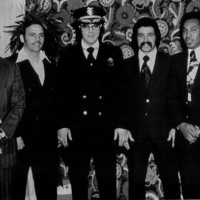 Sometimes, Elvis loved dressing up as a police officer and pull people (mostly women) over to get his autograph. His wife Priscilla has disapproved of this practice, as they were both divorced in 1972, much to the happiness of women all around the country.
The Contenders
11
Elvis and Priscilla's relationship would have been illegal today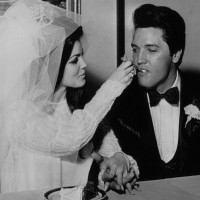 12 He was turned down after an audition when he was 19
13
15 of Elvis' songs contain the word "Blue" in the title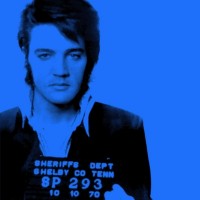 14
He never performed outside of North America
As he only performed five times in Canada, Elvis never performed outside the U.S. and Canada, despite Aloha from Hawaii Via Satellite, Elvis' manager, Colonel Tom Parker was an illegal immigrant and was deeply worried that he may not come back to his home country after a concert tour.
15
He was related to Abraham Lincoln and Jimmy Carter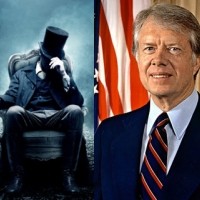 It's true, he was related to long-distant family members Abraham Lincoln and Jimmy Carter.
16
He ate the same meal for two years straight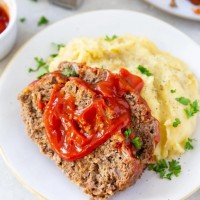 Elvis once said that he ate nothing but meatloaf, tomatoes, and mashed potatoes for two years.
17
He was very fond of PB&J sandwiches and bacon
Elvis had problems with obesity during his late career. During that time, he was very fond with PB&J sandwiches, as he travelled to Colorado Mine Company through his jet to purchase one because "they were so good". Also, if Elvis attends a party, there better be some party meatballs on the appetizer table. Also, with his fondness of bacon, he eats burnt bacon sandwiches, and would have it for lunch if he didn't for breakfast. That was not just in his late career, but back in the 50s, he once said he took down eight deluxe cheeseburgers, two bacon-lettuce-tomato sandwiches, and three milkshakes in one sitting.
18 He invited 152 women to a party in one night
19 He was an average music student
20 He had multiple TVs set up in his media room
21 He was a germaphobe
22 He was a comic book collector
BAdd New Item