Best Fifth Harmony Singers
The Top Ten
1
Camila Cabello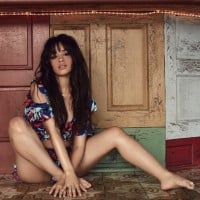 Karla Camila Cabello Estrabao, or professionally Camila Cabello (born March 3, 1997) is an American-Cuban musician. Camila was best known for being part of the girl group Fifth Harmony. Fifth Harmony are known for songs like Worth It, Work From Home, All In My Head (Flex), Bo$, and Sledgehammer. Camila left Fifth Harmony in December, 2016. In her solo career, Camila became a huge hit again with her songs Havana and Senorita which reached no. 1 on the Hot 100 in 2018 and 2019 respectively.
I definitely think Camilla Cabello has the best voice hands down not only is she gorgeous her voice is AMAZING!. All her songs without the rest of the group are a total success. Camilla Cabello is 100% the best singer in the group.
Even though all of them are great, Camila's own songs are more meaningful than 5H last ones - at least in my opinion. Their vocals are, however, all great.
Camila is so beautiful, sweet, kind, has a really good voice and is a talented singer. She is my favourite member of Fifth Harmony.
She was bullied out of 5h and she makes better solo music than the other 5 girls will ever make in their career.
2
Lauren Jauregui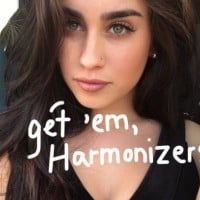 Lauren Jauregui was born on June 27, 1996 and in Miami, Florida. Lauren Jauregui is part of the girl group Fifth Harmony who are known for songs like Worth it, Work From Home, Bo$$, Sledgehammer, and All In My Head (Flex). Two of their music videos (Work From Home and Worth It) have both hit one billion ...read more.
There is no argument here. Lauren by far has the best voice. Her voice is powerful. Her pitch, tone, and control are always perfect, and she has a unique, raspy voice. Not to put the others down, but I think her voice is way too good to be in a group. She could really shine as a solo artist. Ironically, it seems like she has the least number of solos in 5H... it makes no sense to me. Not to mention those piercing green eyes!
In my opinion Lauren is the best singer in 5H because of her raspy vocals and out of all of the girls she's the one who messes up the least on stage. My 3 favourite songs by 5H are the ones where Lauren is the lead singer. She isn't the best dancer in the group, but I don't really care about their dancing, but to me her personality, singing, etc are all the most appealing.
I think Lauren is the best singer in fifth harmony because her voice is incredibly powerful and so amazing. I also think she's one of the best dancers too. Lauren had the most mature voice I have ever heard, and even though I support all the girls, I love and support Lauren the most
I think Lauren is the best because she is always on point. She has a great tone. Beautiful. Talented. My favorite.
3
Dinah Jane
She is definitely the best singer. In the X Factor she would have made it solo, except she forgot the lyrics to her song. Her voice only keeps on getting stronger. I love her.
The fierce sassy hunty queen of the group. She slays all day everyday, she's fabulous, fly, and so loving. She has one of - if not the- best voices in the group, and she's amazing. Bring her to the top!
She never fails to amaze me. Just listen to Who Are You, you will fall in love with her voice. She is the strongest singer in the group.
Camila shouldn't have gone solo. Since I find powerful voiced dinah the best I think that she would be really popular in solo songs.
4
Ally Brooke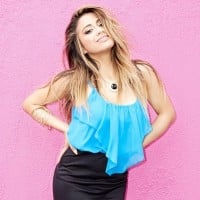 Ally Brooke Hernandez was born on July 7, 1993 and was born in San Antonio, TX. Ally is one of five members of the girl group Fifth Harmony who are known for songs like "Worth It", "Work From Home" , "Sledgehammer", and "Bo$$".
Ally is my favorite member of Fifth Harmony HANDS DOWN! Not only is she a good person and stunningly beautiful, but she has an amazing voice that blows me away every time I hear it. Especially her high notes. I love Ally!
She's cute and she has the most exceptional voice in the group. If it weren't for Ally, I don't know if I would love Fifth Harmony as much.
She is best than all among above...according to me 1. Ally Brooke 2. Lauren 3. Normani 4.Dinnah 5. Camila.. Lauren always try to take more importance in every song...that's not good she is not so good
She's a great singer, but she also seems genuinely nice. That's what makes her one of my favorites.
5
Normani Hamilton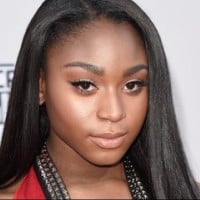 Normani Kordei, also known as Normani Hamilton or just simply Normani, is an American singer and dancer from the girl group Fifth Harmony. She is known for her soulful renditions of popular songs such as Drake's "Fake Love" and Tory Lanez's "Say It." In 2018, she released her first official song outside of the group, "Love Lies" with R&B singer Khalid. So far, it has peaked at number 43 on the billboard hot 100.
I think Normani has the best voice, along with Dinah. Camila's overrated compared to the other four. These two deserve the fame she has. I'm glad Normani's made a comeback with Wild Side, though!
Everybody knows Normani is the best. She's the best singer and dancer of the 5.
I love your voice Normani. I'm in love with Normani's beautiful great voice.
I really like all five of them. They seem so nice and intelligent.