Top 10 Hottest Emo Band Boys
Ah, emo music - the angst, the heartbreak, the raw emotion. It's a genre that has been captivating listeners for decades with its confessional lyrics and punk rock roots. And of course, with emo music comes the iconic emo look - jet-black hair, heavy eyeliner, and tight jeans.

But let's be real, one of the main draws of emo music has always been the guys in the bands. From the early days of Taking Back Sunday and Brand New to more recent acts like The Front Bottoms and Modern Baseball, emo has always had its fair share of heartthrobs.

The Top Ten

1 Andy Biersack - Black Veil Brides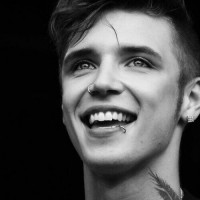 Andrew Dennis "Andy" Biersack, formerly known as Andy Six, is an American singer and pianist. He is the founder and lead vocalist for the American rock band Black Veil Brides, and is its only remaining original member.
Best ever singer. He helped me through dark times when I was in a really bad place last year. It is hard learning how to really be a teenager when I have a lot of depression.
I can just stare into his eyes forever. He so hot. I can never get enough. He's also really inspirational. He's my idol. BVB forever.
I'm not homosexual or anything, but he is the best looking emo singer.
Everything about Andy is HOT! I so understand why he is #1... he is the most precious human alive
2
Gerard Way - My Chemical Romance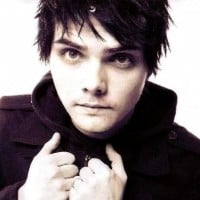 Gerard Arthur Way is an American singer, songwriter, musician, and comic book writer who was the lead vocalist and co-founder of the American alternative rock band My Chemical Romance from its formation in September 2001 until its split in March 2013. His debut solo album Hesitant Alien was released on September 30, 2014. He also wrote the comic mini-series The True Lives of the Fabulous Killjoys and the Eisner Award-winning comic book The Umbrella Academy.
Most girls my age listen to Taylor Swift and Ariana Grande, which is fine. I respect all music tastes, and I myself used to listen to people like them. However, for a few years now, I've been falling into a hole of transformation. The first song I heard from My Chemical Romance was Mama from Welcome To The Black Parade, and I was fascinated by the band's style and meaningful lyrics, while still maintaining a loud and punk-like sound that appealed to my ears. Since then, I've been listening to songs from all four of their albums, and I still don't really know too much. When I saw my friend Meghan's My Chemical Romance band poster in her room, I saw Frank, Mikey, Gerard, Ray, and Bob for the first time, and I'll be honest, I kind of went weak in the knees when I saw the black hair and piercing hazel eyes. I will remind you and make this clear (if you're still reading), I do NOT like the band just because of Gee or any of the members. I didn't even know what they looked like for months ...more
Gerald Way is really attractive in my opinion.
I wish I could look like him. He especially looks cool with black hair.
Oh my god, yes. He is so sexy and sassy and amazing.
I agree! He's so hot! I've had a crush on him for months!
3
Brendon Urie - Panic! at the Disco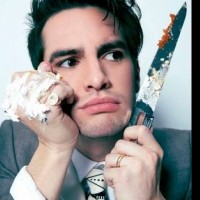 Brendon Boyd Urie, more commonly known as Brendon Urie, was born April 12, 1987, in St. George, Utah. He is an American singer, songwriter, musician and multi-instrumentalist. He is best own as the lead singer of the American pop-rock band Panic! At The Disco. He is the only original remaining member. Urie is currently playing Charlie Price in Kinky Boots on Broadway. Brendon is also known for singing "I Write Sins Not Tragedies," the band's first hit song, in 2005. He also sings "Victorius," "Death of a Batchelor," and "This is Gospel." Brendon also has a very unique voice. He has a D2-C7, 4-octive range. He shows this in "Death of a Batcheor" and "The End of All Things."
Even though he's way over his emo phase, I still think he's hooot! (especially his wonderful forehead) Panic at the disco for life!
Not sure if he's very emo, but boy is he hot.
4
Kellin Quinn - Sleeping With Sirens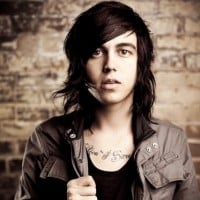 Kellin Quinn Bostwick is an American singer and musician. He is known as the lead singer and keyboardist of the post-hardcore band "Sleeping with Sirens". Aside from his band, he is well-known for collaborating with other artists.
Kellin Quinn is a god!
Love kellin so hot
Just solo hot
5
Frank Iero - My Chemical Romance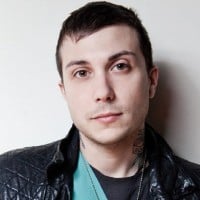 Frank Anthony Iero, Jr. is a musician who was the rhythm guitarist and backup vocalist of the alternative rock band My Chemical Romance as well as the vocalist of the post-hardcore band Leathermouth and electronic-hardcore act Death Spells.
Oh my god, don't get me started. Frank is so sexy.
I could watch him play guitar all day, plus damn those tattoos. He's a total dilf
6
Mikey Way - My Chemical Romance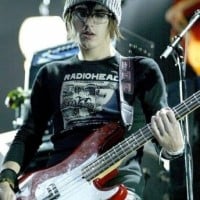 He should be way higher. Yeah I still prefer Gee so I'm not saying him to be 1 or anything, but 17?! This is way too Low. Get him at number 5.
Come on man Mikey way is hot!
7
Vic Fuentes - Pierce the Veil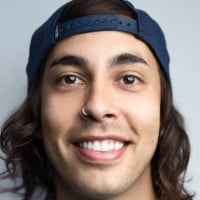 Victor Vincent "Vic" Fuentes is the lead singer and rhythm guitarist of the rock band Pierce the Veil.
8
Josh Dun - Twenty One Pilots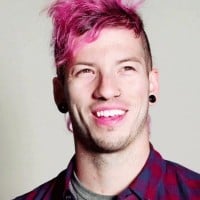 Joshua William "Josh" Dun is an American musician. He is currently the drummer for the band Twenty One Pilots.
Joshua of course
9
Tyler Joseph - Twenty One Pilots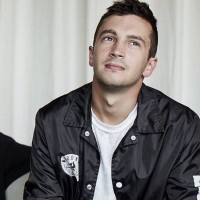 Tyler Robert Joseph is an American musician, singer-songwriter, and rapper. He is best known as the lead vocalist and keyboardist for American musical duo Twenty One Pilots.
I have no words
10
Oli Sykes - Bring Me the Horizon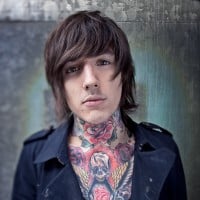 Oliver Scott "Oli" Sykes is a British musician, best known as the lead vocalist of the band Bring Me the Horizon. He also founded the apparel company Drop Dead Clothing.
The Contenders
11
Bill Kaulitz - Tokio Hotel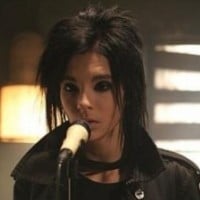 Bill Kaulitz-Trümper, sometimes using the pseudonym Billy, is a German singer-songwriter born on September 1, 1989, best known for being the frontman, lead singer and writer of multi-platinum winning pop rock band Tokio Hotel. During the time his band was most popular in Germany, which was in the mid-to-late '00s, Kaulitz reached a-list celebrity status in his home country, and was known for his androgynous voice, looks and personality that partly sparked the German emo movement. In 2016, he released his first solo songs as a download-only EP. Kaulitz also works as an animal rights activist, being a vegetarian himself. Furthermore, he served as a judge on the 10th season of the German version ...read more.
Holy crap I thought he was a woman at first and I was confused as to why he's on this list, but damn, it's a man. Hot as hell, too.
Even though I'm a boy and I don't really listen to Tokio Hotel. I think Bill looks quite cool.
Looks like a woman.
12
Ronnie Radke - Falling In Reverse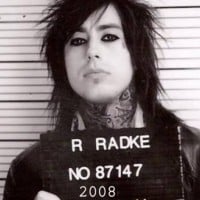 Ronald Joseph Radke is an American singer, songwriter, rapper, musician, and record producer born in Las Vegas, Nevada. He is the current singer of the band Falling In Reverse and is the former singer of Escape The Fate.
13
Patrick Stump - Fall Out Boy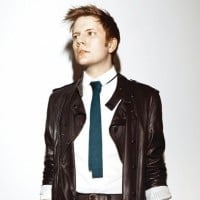 Patrick Martin Stumph, known professionally as Patrick Vaughn Stump, is an American singer, songwriter, musician, record producer, actor and music critic, best known as the lead vocalist, guitarist, pianist and composer of Fall Out Boy, an American rock band from Wilmette, Illinois.
14
Mitch Lucker - Suicide Silence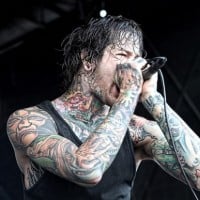 Mitchell Adam "Mitch" Lucker was an American musician and lead singer for the deathcore band Suicide Silence.
I had a crush on this guy for like 2 years then saw that he was dead
15
Pete Wentz - Fall Out Boy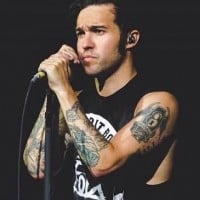 Peter Lewis Kingston Wentz III (born June 5, 1979)is an American musician. He is best known for being the bassist, lyricist, and backing vocalist for the American rock band Fall Out Boy. Before Fall Out Boy's inception in 2001, Wentz was a fixture of the Chicago hardcore scene and was notably the lead vocalist and lyricist for Arma Angelus. During Fall Out Boy's hiatus in 2009–12, Wentz formed the experimental, electropop and dubstep group Black Cards. He owns a record label, DCD2 Records, which has signed bands including Panic! at the Disco and Gym Class Heroes. Fall Out Boy returned in February 2013.
Pete should me number 1
16
Ryan Ross - Panic! at the Disco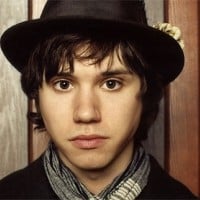 Ryan Ross used to be the guitarist, backup vocalist, and main songwriter for the band Panic! at the Disco. He left the band in 2009 to create The Young Veins along with bassist Jon Walker. Ryan had been the lead singer of Panic! at the Disco, but then Brendon Urie came as a temporary guitarist and they thought he was a better singer.
God, this list is awful.

But this guy takes the cake.
My celeb crush
17
Chris Motionless - Motionless in White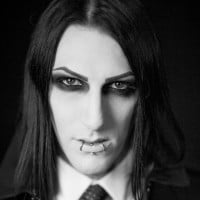 Come on, you can't dent he looks amazing.
18
David Gallegos - Brokencyde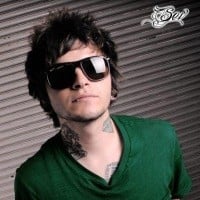 19
Ray Toro - My Chemical Romance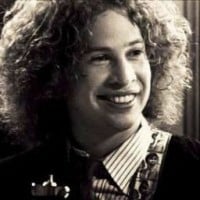 Raymond "Ray" Toro is an American musician who served as lead guitarist and backing vocalist of the band My Chemical Romance until their split in 2013.
No one plays guitar like him, just imagine what those fingers can do!
20
Dallon Weekes - Panic! at the Disco
I honestly don't know why dallon isn't in this list.
21
Alex Gaskarth - All Time Low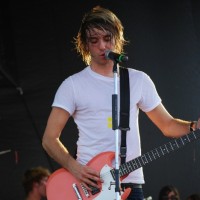 Alexander William "Alex" Gaskarth is an English-American musician, singer, songwriter, podcast host and actor.
22
Ashley Purdy - Black Veil Brides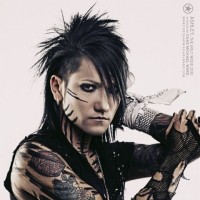 Ashley Purdy (born January 28th, 1984) is the bassist/backup vocalist of Black Veil Brides. He has been in many bands before, and he's the eldest member of Black Veil Brides In addition to this, he has his own fashion line named Ashley Purdy Fashion Inc.
I really love Ashley! I think he is very cute and a good guy. He is friendly to his fans and almost never angry...and if he is..he is really angry. Also I think Ashley can sing really good as well. He had bands by his own, before he came by BVB. I really love the song Can't get away, by his old band Stolen Hearts. But my opinion is, that Ashley is awesome!
23 Craig Mabbitt - Escape the Fate
24
Jayy Von Monroe - Blood On the Dance Floor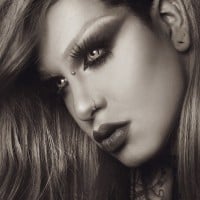 Jeremy Brian, better known by his stage names Jayy von Monroe and JayyVon, is an American singer-songwriter and rapper born on August 17, 1991. He is best known for his work as one half of the scene duo Blood on the Dance Floor. ...read more.
25
Denis Stoff - Asking Alexandria
Not a big fan but to be honest he's cute.
PSearch List