Greatest Bands of the 1970s
The Top Ten
1
Led Zeppelin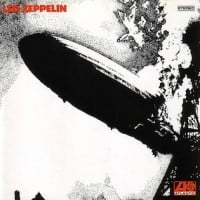 Led Zeppelin was an English hard rock band formed in London in 1968 as the New Yardbirds. The group consisted of Robert Plant (Vocal), Jimmy Page (Guitar), John Paul Jones (Bass, Keyboard) and John Bonham (Drums) and was very much the child of Jimmy Page who even financed their first tour. He had tasted some previous success with The [original] Yardbirds and was friendly with some big names in rock. Page states it was Keith Moon of The Who that claimed the band could only go down, like a lead balloon -- thus prompting the iconic name of Led Zeppelin. The band's heavy, guitar-driven sound, rooted in blues and psychedelia on their early albums, has earned them recognition as one of the progenitors ...read more.
Lots of great bands in the 70s but the best (and one of the all-time best) was Led Zeppelin. Start of arena rock and rock artists getting a lot of money from touring. Led Zep I & II were released in the late 60's. But III, the untitiled fourth album, Houses of the Holy, and Physical Graffiti were all 70s. Amazing records. Presence and In Through the Out Door were very good as well, also with songs like Achilles Last Stand that really shine.

They are still played on regular (non-classic) rock stations today. That's how good and influential they were.

Just from a 70s perspective, I would have to then rank it Stones, Pink Floyd, Eagles, and Queen.

But Zep were the biggest and best.
Led Zep, Thin Lizzy, Motorhead, The Undertones. All great rock bands. But those knocking ABBA need to read the title of this poll properly. 'Greatest Bands of the 1970's'. Not just Rock. And whether you like their music or not, they were undeniably a great band. Multi-talented, multi-lingual, wrote and produced their own material. The polls on this site regarding music seem very USA orientated, ie If their not big in that country, they don't count. Well guess what, there's a big wide world beyond and this group was massive in Europe, Australasia, Japan, Latin America and even behind the Iron Curtain. Get over the insecurities and accept people don't all have to think alike.
Unless you've ever seen Zep live, you just can't imagine the "ELECTRICTY" in the air with their live performance. The last time I saw them live was "front-row-center" at Riverfront Coliseum in Cincinnati Ohio on Wednesday April 20th, 1977, before there ever even was a 420. There were 2 concert dates for this show, the other was the night before, on Tuesday 4/19/77, in which there was a "RIOT", over 70 people were arrested, as 1,000 ticketless fans tried to gatecrash the concert, by throwing rocks & bottles through the glass at the entrance doors and the all-glass panes surrounding the outermost perimeter of the arena. Thank God, our tickets were for the following night when they had more than enough law enforcement necessary to prevent another riot. I was also lucky, my soon to be wife was from Kettering (Dayton), and her parents owned numerous radio stations throughout Ohio, so we were able to get 3 of the media tickets their stations received, because it was still festival/general ...more
Led Zeppelin, has the most requested song EVER CALLED Stairway To Heaven. Besides that fact, Led created blues with rock. Please read Hammer Of The Gods, its autobiography of the band. With out a doubt, Led is #1, followed by the Stones, Beatles, Pink Floyd, Queen, The Jackson 5, The Doors. Led Zeppelun will be played for ever. Robert Plant & J. Page created ROCK over many years and to say that Abba is #1, I have 2 ask if He/ she is " HIGH " when making that answer...
2
Queen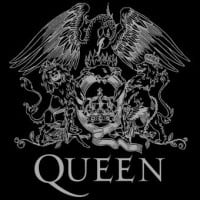 Queen are an English rock band formed in London in 1970. The original lineup was Freddie Mercury (lead vocals, piano), Brian May (guitar, vocals), Roger Taylor (drums, vocals), and John Deacon (bass guitar, vocals). Before forming into Queen, Brian May and Roger Taylor had played together in a band named Smile. Freddie Mercury was a fan of Smile and encouraged them to experiment with more elaborate stage and recording techniques. He then joined the band in 1970, suggested "Queen" as a new band name, and adopted his familiar stage name. John Deacon was also recruited to complete the line-up. ...read more.
Seriously? Heart and ABBA above Queen? Led Zeppelin I can kind of understand, but seriously? Before you vote for any other band, go look up Bohemian Rhapsody on iTunes or YouTube or something. Now, Freddie wrote that in a SINGLE NIGHT. And you hear that amazing guitar solo? That was Brian May on his first try (also he built his own guitar from bits and bobs he found around England. Now go listen to Another One Bites the Dust. Hear that amazing bass and drumming? Well the drumer dit that WHILE HE WAS DRUNK. I kid you not, go look it up, ol' Roger Taylor always had two shots of "the strongest stuff I could get sent to me in 45 minutes" before each studio recording and live performance. And as for John Deacon (the bass guy), well, his awesome playing speaks for itself. Their Live Aid concert was the best in music history. I think enough has been said.
Queen is the best 70's band in my opinion. I really know the works from Led Zeppelin, Pink Floyd and other bands in the concepts of the 70's, but Queen with their powerful vocalist Freddie Mercury, the awesome guitarist Brian May with his solos and harmonys with that guitar, who himself and his father made, plus John Deacon and Roger Taylor comand the rhythm with the drums and the bass, became the best band of the whole world.
Simply put, Freddy Mercury is the greatest vocalist/performer of all time and the grace and command that his stage presence evoked was nothing short of magical hypnosis. I challenge anyone to name his equal! As a band, their voices blended with such ease and perfection that you can't help but be mesmerized. Easily the greatest band ever, not just of the 70's.
The most fulfilled band with both musicians and singers that generated a sound that is unique combining individualism with a fantastic group feeling. Not just good music but a good behavior example
3
Pink Floyd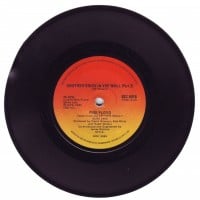 Pink Floyd are an English progressive rock band formed in 1965 in London, England. They achieved international acclaim with their progressive and psychedelic music. The band consisted of 5 members - David Gilmour (Vocals and Guitar), Syd Barrett (Vocals and Guitar), Nick Mason (Drums), Roger Waters (Vocals and Bass), and Richard Wright (Vocals and Keyboard). Barrett was replaced by Gilmour in 1968. ...read more.
Pink Floyd put out their best work during the 1970s.
With "Dark side of the Moon" they made an album that not only sold millions but it gave the listener a story or sense of realism about the modern world. Other bands durning this time were writing about pop songs that were radio friendly but had no real meaning that stands the test of time nearly 40 years later.
Led Zeppelin are not even close to Pink Floyd, I'm a fan of all music but Floyd sets the standards, every song they did has something for everyone and a meaning.
I'm not sure I would say Pink Floyd is my FAVORITE band, as I tend to change my opinion at times, but I can without a doubt state that it has the strongest, most down to earth, brilliant and honest lyrics I have ever heard. Stuff that's so good, I felt the need to rethink about my life, and life in general.

Songs like 'Welcome to the Machine' even made me sort of depressed at times.

With a combination of brilliant lyrics, chill to badass beats, and just about the greatest songs, you can't go wrong with Pink Floyd! It definitely has my vote!

-Anonymous. (I hope)
What?! How is Abba above Pink Floyd. People just vote for what is easy to listen to. Pink Floyd is not easy to listen to. It actually challenges you ears. You have to learn to listen to every note. They were extremely original and didn't conform to doing just commercial music. Yes, they were commercially successful, but that because their music was and always will be the best!
Queen above Pink Floyd in a 70s list ? Haha ! This is ludicrous ! Pink Floyd were the DEFINITION of 70s rock. They RULED the 70s from the beginning to finish.
They were all over the world with "The dark side of the Moon" (1973) around the time Queen started playing in SMALL bars and were still all over the world at the end of the 70s with "The Wall" (1979) around the time Queen were slowly dying.
4
Rush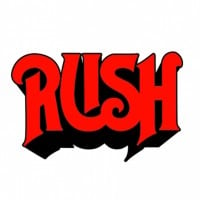 Rush was a Canadian progressive rock band that was formed in 1968. The band has had an iconic lineup since 1975, which included Neil Peart (Drums, Percussion), Geddy Lee (Vocals, Bass, Keyboards), and the guitarist, Alex Lifeson. Peart passed away after a 3 year battle with brain cancer in January of 2020. Because of this, Lee says there are no plans to keep the band going, so Rush is most likely defunct. The band has become one of the most well-known progressive rock bands in the world, with such albums as "2112", "Hemispheres" and "Moving Pictures". More than half of their albums have gone gold or platinum, as certified by the RIAA (Recording Industry Association Of America).
Rush totally shreds, sends Mercury records an ultimatum after their first album, and says "it's our music, and we play it our way. Very prolific, very instrumental in their influence of modern day progressive music.
I was 11 years old and the Album was the very first record I bought at Shoppers Drug Store at the plaza. I rushed home to listening it on headphones and the rest is History
Why is ABBA above Rush? This is how little the general public knows about Rush. Oh well, more for us!
Seriously. No bands should be above Rush. They are amazing with the best songs and albums ever.
5
ABBA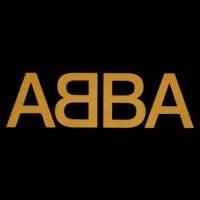 ABBA are a Swedish pop group formed in Stockholm in 1972 by members Agnetha Fältskog, Björn Ulvaeus, Benny Andersson, and Anni-Frid Lyngstad.
ABBA is without a doubt the best music group ever, with a sound that is completely unique. I have heard every song that they have played/sung in English, as well as a few in Swedish and Spanish. I have not yet come across a song by them that is not in its own way enjoyable. Their music has a strange quality, due to their Swedish accents and interesting style of choice. Their melodies are pleasant, extremely catchy and at first listen seem simple. However, trying to sing almost any one of their songs will bring to light how complicated they really are. The ranges that the singers have with their voices are incredible, and yet they make it sound so easy. They also manage very well three different voices, usually at the same time, which gives the music a depth and complexity without the use of a lot of instruments. I was born in 1996, so I never did get to follow their career, or see them in concert, (which is my dream) I learned about them only when the movie Mamma Mia! Came out. It is ...more
Abba is without a doubt the greatest musical group of the 1970's. Benny And Bjorn were behind the wheel and angnetha and frida were both the face of abba. Together, they where able to bring us up-beat singles like Mamma Mia, take a chance on me, Waterloo, dancing Queen as well as many more, they were able to bring us heart felt songs like, one of us, slipping through my fingers, under attack, and many more. Unlike musicians nowadays, they gained popularity by earning it by the eye of the world. They didn't have to make world news for getting into some kind of scandal, they earned all the popularity that they recived and the all should be proud of they accomplished. ABBA, the 70s group that will never be forgotten.
Amazing Songwriters, musicians, producers and two of the most fantastic female vocalists ever and timeless music from where English isn't even their first language.
Lets not forget their Polar music studio as it was in Stockholm where many artists including Led Zeppelin used the facilities to record an album.
Listen to their evolution from the Ring, Ring to The Visitors albums. No wonder they are even more popular today, whether it's songs recorded in Swedish, English, French, German or Spanish.
ABBA are pure quality in all aspects: exceptionally strong songwriting, excellent production, two of the best singers of the 70s. They wrote so many classics that it's difficult to list them all, and if you listen to their albums from 'Ring Ring' in 1973 to 'The Visitors' in 1981, you can hear that they evolved musically at lightning speed. Their two best albums, 'Arrival' (1976) and 'Super Trouper' (1980) are full of excellent tracks that either were or could have been hit singles.
6
Black Sabbath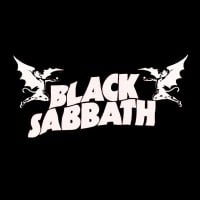 Black Sabbath were a Heavy Metal band formed in Birmingham, England in 1968 by guitarist and songwriter Tony Iommi, singer John "Ozzy" Osbourne, bassist and main lyricist Geezer Butler and drummer Bill Ward. The band became mainstream after improving after their debut album got panned. In 1978, Osbourne was fired and replaced with former Rainbow vocalist Ronnie James Dio. Who went to release 2 albums before leaving in 1983, only for Osbourne to return in 1992. Black Sabbath are cited as the godfathers of Heavy Metal. Their final album, 13. Was released in 2013. They were ranked by MTV as the "Greatest Metal Band" of all time, and placed second in VH1's "100 Greatest Artists of Hard Rock" list. Black Sabbath were inducted into the UK Music Hall of Fame in 2005 and the Rock and Roll Hall of Fame in 2006.
Black Sabbath is one of the bands that started metal. I love them! And they have such a unique style. They are definitely one of the greatest bands that ever lived!
They are awesome. Ozzy still is really awesome. Go Ozzy! All of his songs espically Blizzard of Oz.
One grate band to see at the age of 12! 3rd row Kansas city, ks 1971. Thy kicked ass.
Black Sabbath is awesome they are one of my favourite bands despite my age I love this band
7
Aerosmith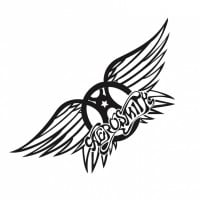 Aerosmith is an American rock band, sometimes referred to as "the Bad Boys from Boston" and "America's Greatest Rock and Roll Band".
Number 1 by far. No band has ever rocked the 70's and came back with classics such as Permanent Vacation Pump and Get a Grip. The greast comeback of any band in history which actually oitsold their 70's classics. They are still the best performing band of all time. They are actually better live now than the 70's era. It's easy when you have Steven Tyler, the best front man of all time and the snarly guitar of Joe Perry and Brad Whitfords rythym guitar. Not to mention the most underrated bassist and head banging drummer. What a treat to enjoy their music since my first concert in 1974.
They are another favorite of mine. Aerosmith is a legend and for a good reason. They have so many great hits. I love them! AEROSMITH ROCKS!
Aerosmith is a legend that was born in the early 70's and still are roaming at the top as we speak, greatest band of the 70's without a doubt!
LOVED them since I was 13 and you can tack 40 onto that! Have practically every album, even in the ones from the bad times. Still my fave!
8
The Who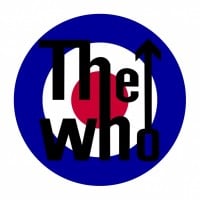 The Who is an English rock band formed in London, England in 1964. The most recognizable lineup was Roger Daltrey (lead vocals), Pete Townshend (guitar), John Entwistle (bass guitar), and Keith Moon (drums). They are best known for their live performances and hit songs Baba O'Riley, My Generation, and ...read more.
The who should be #1. the 70's was they're best decade. releasing songs like baba o'riley, bargain, behind blue eyes, won't get fooled again, the real me, the punk and the godfather, 5:15, sea and sand, love reign o'er me, the seeker, long like rock, slip kid, dreaming from the wasit, squeeze box, who are you, bell boy, doctor jimmy, and the albums Who's Next, and Quadrophenia, makes them the greatest band ever.
My band started playing their songs when they had two albums out in the US. Once I saw them live, it was all over. Each of them were so ' awesome in their own unique, individual ways, when they rocked so hard together, there was nothing left to ask for.
Unbelievable shame to have The Who behind Judas Priest, Cheap Trick, ACDC, among others. Easily the most pioneering band on the list. Zep have knowingly stolen songs, and yet are much higher? I'm sorry, if you are a real fan of rock music, there isn't a better band.
Top of the heap bands had one of the fast drummers alive tell him "PASS"on, I like listening to their albums. But now there is just two of the once great group.
9
Heart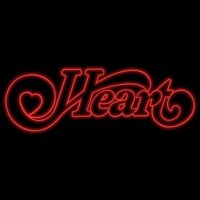 Heart is an American rock band that first found success in Canada and later in the United States and worldwide.
The original Heart lineup produced 3 1/2 albums of mind-blowing quality: 'Dreamboat Annie', 'Little Queen', and 'Dog & Butterfly' are all very impressive works. 'Magazine' would have been too, if they'd completed it... As such, it's the "1/2". Ann Wilson is a phenomenal singer that blows everyone else away. Heart has had an impressively long career and some of their recent albums stand up to the quality of their early work: 'Jupiters Darling', 'Red Velvet Car', and 'Fanatic' are all excellent works.
You are def not the only HEART fan left . Just seen them in concert, sold out , standing room only and they rock the house. I love HEART and there are a lot more people who argee, Heart is one of the greatest groups to ever put their foot on a stage.Heart Rules.
Who does not love Ann and Nancy Wilson. This is the most underrated band in the history of rock. Crazy on you , Barracuda, Magic Man, Alone. Need I say any more.This band should be in the Hall of Fame.
Three great guitar players.One of the best drummers ever and Steve Fossen on bass. Oh yea, before I forget. Ann Wilson, Ann Wilson, Ann Wilson. Need I say anymore. Ann Wilson! This band was so good live it was sick.
10
AC/DC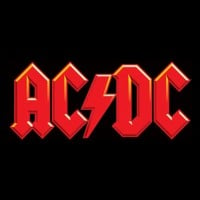 AC/DC are a Australian hard rock band, formed in November 1973 by brothers Malcolm and Angus Young, who continued as members until Malcolm's illness and departure in 2014 . They were fronted by Bon Scott until his untimely death due to alcohol poisoning in 1979, after which they hired Brian Johnson to front the band. Commonly referred to as a hard rock or blues rock band.
70s AC/DC was AC/DC at its finest. There's nothing wrong with Brian Johnson era AC/DC, it's just that it was never as good as it was with Bon fronting the band. The vocals could be anything from silly and playful to the most hard rocking'est powerful vocals imaginable and every riff written by Angus and Malcom Young was an instant classic. "Riff Raff", "Sin City", "Let There Be Rock", "TNT", "The Jack", and EVERYTHING off of Highway to Hell have classic guitar riffs. And not to mention "Whole Lotta Rosie", which has the most recognizable guitar riff of all time (Yes, I think more recognizable than Back in Black). Even if people don't know the name of the song straight away, they have heard these riffs and start rocking out.
AC/DC is my second all time band, losing to Aerosmith. I was TOTALLY bummed when Bonn died, and still have a special place in my heart for his voice, but they did good when they picked Brian.
Though there are none on this list that hates AC/DC I hovered so many comments on how they suck, and to them I say, GET OFF THE CRACK!
Leonard Skinner After the plane crash toured for 40 years. Not on the list you got to be Kidding me
The Contenders
11
The Allman Brothers Band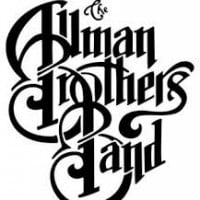 The Allman Brothers Band was an American rock band formed in Jacksonville, Florida in 1969 by brothers Duane Allman and Gregg Allman, as well as Dickey Betts, Berry Oakley, Butch Trucks, and Jai Johanny "Jaimoe" Johanson.
I saw the Allman Brothers, Pure Prairie League, the Outlaws (I think) among others at Legend Valley in Ohio back in 1978! It was the first concert at this outdoor venue. Oh man! It was like Woodstock. We even had the rain. I was with 2 other people. We had a large cooler full of beer and some food... two blankets, sunscreen, a couple chairs and some other stuff. We got in really early because we camped out the night before just across the street. It had rained in the night. While everyone had their cars all stuck in the mud and their tents too! We did have some smarts about us. We got to the campgrounds early the day before so we had our pick of spots. Pitched our tent on a hill. The next morning when most people were having lots of trouble trying to get themselves unstuck... My boyfriend had a brand new 4x4, which pulled others out in the jif. Then we were within the first 40-50 people in line for breakfast at the restaurant conveniently located about 20 yards from the entrance to ...more
The most versatile and talented guitar band of ALL TIME (rock, blues, country, jazz, they could do it all). Nothing will ever compare to the dual lead guitar work of Duane Allman and Dickey Betts at the Fillmore East, as well as Betts' compositions like "In Memory of Elizabeth Reed", "Les Brers in A Minor" and "Jessica" which are some of the best rock instrumentals ever written.
They invented the genre called Southern Rock. Duane Allman was one of the greatest guitarists of all time, with Dickey Betts right up there. Iconic songs like Melissa and Midnight Rider will still sound good 100 years from now. And Gregg Allman has been acknowledged as having one of the great rock voices of all time.
I think they could be a little higher up on that totem pole sir. Best live band at the time, I think. Could not leave a concert feeling bad. So good, they didn't really even need words. Best instrumental band of all time. Just my opinion. I can't be alone on that though.
12
The Rolling Stones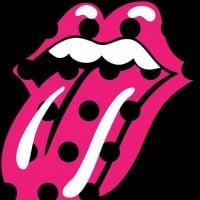 The Rolling Stones are an English rock band formed in London in 1962. The first settled line-up consisted of Brian Jones (guitar, harmonica), Ian Stewart (piano), Mick Jagger (lead vocals, harmonica), Keith Richards (guitar), Bill Wyman (bass) and Charlie Watts (drums). Their best works include songs like Paint it Black, Sympathy for the Devil, Satisfication (Which ranked no. 2 in The Rolling Stones Magazine's best songs of all time list). The Rolling Stones were inducted into the Rock and Roll Hall of Fame in 1989, and the UK Music Hall of Fame in 2004. In 2012, the band celebrated its 50th anniversary.
The Rolling Stones had an awesome decade, one of their strongest in the 70's. After the awesome Sticky Fingers and Exile On Main Street, they had a trio of REALLY underrated albums, Goats Head Soup, It's Only Rock And Roll and Black And Blue, before releasing the equally awesome "Some Girls". So why are they this low down. Don't know really. It is the nature of these lists to have some terrible band (my opinion, if you like them that's fine with me, your's is as good as mine)and in this case the jackson 5, in the top 5 and have a few awesome bands lower down like the Stones. The Who, Deep Purple and Fleetwood Mac should not be where they are either.
THE best rock band that ever existed and probably every will. The Beatles are THE best band of all time (and their music can be viewed as rock, classical, blues, folk, country, experimental, pop, etc) but The Stones were dark, evil, gritty, driving, sexually charged (in all ways), straight ahead rock and roll... Beggar's Banquet and Let it Bleed are two of the must own albums for any serious fan of the genre. Dig.
Why are the Stones 8? They should be 3 behind Queen and Zeppelin, Aerosmith and Heart are great bands, but come nowhere close to the Stones.
How are Abba and the Jackson 5 ahead of The Rolling Stones! They should be 1st or second and at leader in the top 5!
13
Deep Purple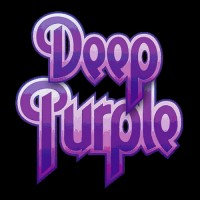 Deep Purple are an English rock band formed in Hertford in 1968. They are considered to be among the pioneers of heavy metal and modern hard rock, although their musical approach changed over the years. Originally formed as a progressive rock band, the band shifted to a heavier sound in 1970. Deep Purple, together with Led Zeppelin and Black Sabbath, have been referred to as the "unholy trinity of British hard rock and heavy metal in the early to mid-seventies". They were listed in the 1975 Guinness Book of World Records as "the globe's loudest band" for a 1972 concert at London's Rainbow Theatre, and have sold over 100 million albums worldwide.

Although there have been many members in Deep Purple, among the most famous members are:
1. Ritchie Blackmore – Guitar (March 1968 – June 1975, April 1984 – November 1993)
2. Ian Gillan – vocals, harmonica, percussion (1969–1973, 1984–1989, 1992–present)
3. Ian Paice – drums, percussion (1968–1976, 1984–present) ...read more.
From 1970-1974 nobody could touch Deep Purple's incredible speed, power, and mastery of instruments. Blackmore's wammy bar cranking-ripping Stratocaster and Lord's distorted Hammond Organ exchanges were legendary. Ian Gillan or David Coverdale vocals were stellar. Ian Paice drumming was incredible. For those 4 years as a teenager they were my #1 goto band.
Deep Purple was one of the Greatest Rock Bands in the 1970s and although they didn't last long together than Led Zeppelin and Black Sabbath their Music was and always will be Memorable. Everyone knows Smoke on the waters Guitar rif and my god Highway star is one of the most Best car songs of all time!
Sabbath and Zep get all the credit but Purple from 1970-1973 was the biggest loudest and best> of the big three, only Purple was named by Billboard as the biggest selling world wide act (1973) an the loudest by Guiness Book of World Records.
Deep Purple's Burn Album is one of the best albums they ever made. Every song on that album Rocks!
14
The Eagles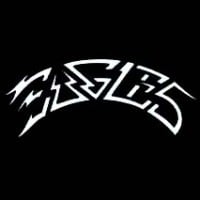 The Eagles are an American rock band formed in Los Angeles in 1971 by Glenn Frey, Don Henley, Bernie Leadon, and Randy Meisner.
I think a few 1970s/1980s bands that are quite similar to the Eagles in terms of musical stylings are probably Poco, Firefall and (of course) Pure Prairie League. I know I mentioned those bands a few times, but I honestly think those bands deserve a shout out because they are absolutely underrated. Both Poco and Firefall are fantastic country rock groups, as "Crazy Love" and "You Are The Woman" are very smooth songs, and Pure Prairie League (while sounding more like Little River Band than the Eagles) just has a lot of toe-tapping melodies. 1970s country rock was basically a gold mine of quality material, as many songs were just earworms after earworms.
The Eagles, along with Fleetwood Mac are underrated on this list. They both had a very original sound, were incredibly gifted musicians that not only wrote musically gifted songs, but had one top ten hit after another in the 70s. And still, their music is timeless and cherished by many. A quick look on "YouTube" will show you their continuing popularity today. Both bands should be within the top ten.
The Eagles' music just has a way of staying relevant in a way the vas majority of bands can't. And the fact that the Eagles made it big in multiple genres is a testament to their incredible talent in both writing and performing. Very under appreciated band.
Eagles should be much higher up. They are true storytellers, setting a mood with each song. And their vocals and easy sound appeal to the masses. I'd let my Grandmother listen to their music if she were still around.
15
Kiss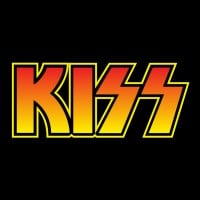 Kiss is an American hard rock band formed in New York City in January 1973 by Paul Stanley, Gene Simmons and the band's original manager, Lew Linet.
Disagree. KISS are number 1. People like bands that only put out a couple of albums & then call it quits. KISS pissed a lot of people off because they were louder & more successful & have outlasted everyone they pissed off. Every one in the business has had line up changes but somehow people act like they killed Santa Claus cause they got rid of a drunk & a junkie & replaced them with skilled musicians who appreciate all they have.
KISS are the absolute best at showmanship.
They were the first band to..
A. Make the color black an official Rock N Roll color to wear
B. Perform with fake blood and extreme pyrotechnics
C. Pioneer Glam Metal
D. Bring performance in makeup and costumes to the extreme level
E. Merchandise the hell out of everything
And
F. Keep the merchandising rights to themselves when they first signed in to a record label
13?! Seriously! I mean, think of the albums they made. Alive, Destroyer, Rock and Roll Over, Love Gun, come on! Watch Detroit Rock City the movie! Watch it beginning to end. Then let's see if this band belongs in the top 10, and maybe top 5, but slight chance no. 1.
KISS just had it all guitar solos, great vocals, etc. I can't believe they are ranked lower than the Jackson 5. They could do everything hard rock songs like Love Gun and I Love it Loud, and slow quiet songs like Beth.
16
Jackson 5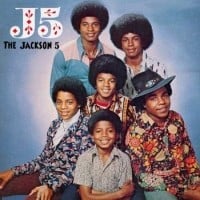 The Jackson 5, or Jackson Five, currently known as The Jacksons, are an American family music group. Formed in 1964, the founding members were elder brothers Jackie, Tito and Jermaine. Younger brothers Marlon and Michael would join after.
The Jacksons where the greatest band to ever grace the stage with perfection of dance, vocal, style and fashion. Jermaine, Jackie, Tito, Marlon, and Michael became icons before they became adults. The first group to have all four of their releases to hit number 1 their debute year, and became a global success.
They should be in the top ten, at least!
I love you Jackson 5
17
The Moody Blues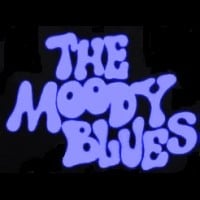 The Moody Blues were an English rock band. They first came to prominence playing rhythm and blues music, but their second album, Days of Future Passed, which was released in 1967, was a fusion of rock with classical music and established them as pioneers in the development of art rock and progressive rock.
There is not now, nor ever will be, another band with the Moodies' unique qualities of progressive songwriting and playing. Not to say the other bands listed weren't great, but the Moody Blues and their sound occupy a genre almost all their own, creating music that has a way of providing energy, solace, inspiration, whatever is needed for almost any given life experience. Not to mention their overall extraordinary musicianship and that fact that 45 years on, they are still playing, and playing well, and that Justin Hayward still has that magnificent, irreplacable, instantly recognizable voice that, I'm sure, has been like a faraway friend accompanying so many of us on our journeys in life.
Through all the ups and downs of the rock music business, the Moody Blues have always been a constant, a timeless quality to all their material, still loved by millions, all over the world. Consumate professionals, that is why they are still touring to this day. They're even doing a special Caribbean Cruise after their North America tour March 2013 and a UK tour in June 2013. Often overlooked and underestimated, The Moody Blues today are as great a live act as they were 45 years ago, - even more so!
The Moody Blues are all talented songwriters, offering great vocals and harmonies, singing guitars, skilled musicians who have the energy to keep going, concert after concert. Their orchestration and production have always been second to none, with poetry and inventive use of the flute and Mellotron adding a prog edge to the albums of their heyday. They were smart enough to reinvent themselves in the 80s, with some fun video and impressive synth.
Probably one of the most influencial bands after the Beatles and The Rolling Stones having a major impact in the 70s! Mike Pinder introduced the mellotron to the Beatles! These guys are still touring and their gigs are sold out! As Ian Anderson of Jethrol Tull said: "The Moody Blues are one of the most professional and classy acts you can see! " They should be in the top ten with Pink Floyd, Genesis, Led Zeppelin, The Doors and Jethro Tull.
18
Van Halen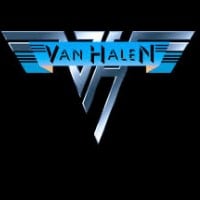 Van Halen was an American hard rock band formed in Pasadena, California, in 1972. From 1974 until 1985, the band consisted of guitarist Eddie Van Halen, vocalist David Lee Roth, drummer Alex Van Halen, and bassist Michael Anthony.
I'll second that. Top 10 for sure.
Eddie is one of the best guitar player in the world,when he was only 23 years old.
19
Blue Oyster Cult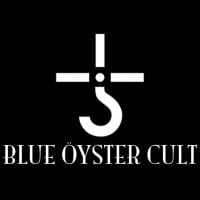 Blue Öyster Cult is an American rock band from Long Island, New York, whose most successful work includes the hard rock and heavy metal songs "(Don't Fear) The Reaper", "Godzilla" and "Burnin' for You".
Blue oyster cult is such a rhea band they deserve top 15 Godzilla don't fear the reaper. The spectres album is so awesome
Very underrated, they did burnin' for you and don't fear the reaper.
Needs more cowbell
20
The Beatles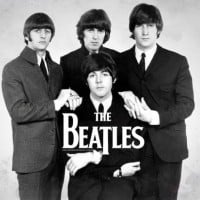 The Beatles were an English pop rock band formed in Liverpool in 1960. The members consisted of John Lennon, Paul McCartney, George Harrison and Ringo Starr. They were soon known as the foremost and most influential act of rock era. Rooted in skiffle, beat, and 1950s rock and roll, the Beatles later ...read more.
They barely existed in the 1970s but they did give us the brilliant - and underrated Let It Be album so they deserve to be on this list. One sub-standard album by them is still better than most other bands could even dream of.
They only existed in the 70's for a few months before breaking up, and of course most of their work was in the 60's, but they are without a doubt the GOAT- Greatest Of All Time.
Without this band it's probable that hardly any of the other bands on this list would not have achieved what they achieved.
Just saw Paul McCarthy at the meadow lands.Utterly fantastic...next in line was Fleetwood Mack...brings back my younger years. K.Roberts...Long Island New York...
21
The Monkees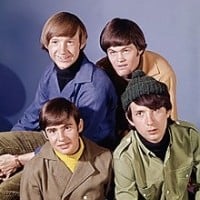 The Monkees were an American rock and pop band originally active between 1966 and 1971, with reunion albums and tours in the decades that followed.
They are my favorite group of all time!
22
Fleetwood Mac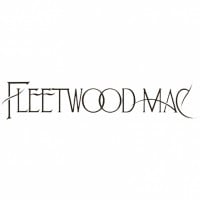 Fleetwood Mac are a British-American rock band formed in July 1967, in London. The band have sold more than 100 million records worldwide, making them one of the best-selling bands of all time.
One thing that's notable about the band is its lineup changes, before their peak years and after their peak years. The Peter Green/Danny Kirwan/Bob Welch eras are a few examples, as they symbolized the band's changing sound from blues rock to pop rock. I think a few of my favorite albums from those eras are probably "Then Play On", "Future Games", "Bare Trees" and "Mystery To Me" (even though the last one was recorded at a turbulent time in the band's history, before the "Fake Mac" scandal and lawsuit). These albums perfectly encapsulated these changing times, as the albums' eerie-sounding folk rock/soft rock tunes are just a joy to listen to. Almost akin to what bands like Poco and Firefall had to offer, I might say...
Fleetwood Mac was the 70s. Their sound so wonderfully captured the feel and soul of the 70s it's a shame they are ranked as low as they are. By far one of the more underrated bands in classic rock. Such a lush, melodic, layered sound backed with probably the best three part vocal harmony in rock music and some of the deepest, most introspective lyrics ever put to music. Long live the Mac!
Fleetwood Mac should be higher on this list. They were highly original, had immense talent and a diverse sound. Stevie Nick's unique voice and her talent as a writer was amazing. They dominated the air waves, and had much respect in that era. In my opinion, they belong as one of the top 25 best bands ever, not just the 70s.
This band basically embodied the 70s. I can't believe people listened to The Captain and Tennille over this. I love their groovy baselines, country-inspired vocals and production, and their epic buildups (Looking at you, The Chain), it's such a good rock band!
23
Alice Cooper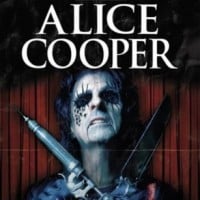 Alice Cooper was an American rock band formed in Phoenix, Arizona in 1964. The band consisted of lead singer Vince Furnier, Glen Buxton, Michael Bruce, Dennis Dunaway, and Neal Smith.
Alice was by far a better live and record band than most in this stupid list. ABBA? Foreigner? Wings? Cutting edge WAS Alice, babes are way out of touch, just ask musicians, they'll put Cooper up toward the top of this weak list. Are you judging 'Pop' or creative, loud and live performance? Screw popular, judge by greatness. At least 15. ABBA? Wow.
Alice Cooper should be at least in the top ten, maybe top five. He's such an amazing singer and an amazing showman. He's a legend. He's also he very influential figure in the music industry. He needs to be way higher up.
He was the King of Shock Rock! Groups today are still trying to imitate the master. He still rules after over forty years in Rock. Top five in my book!
Alice should be in the top 5 screw abba and bruce s I mean really wow
24
Journey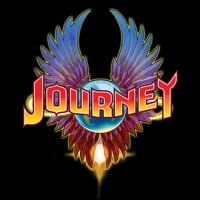 Journey is an American arena rock band that formed in San Francisco in 1973, composed of former members of Santana and Frumious Bandersnatch.
Journey is one of the most underrated bands in the history of rock and roll. People ought to stop listening to bad radios and look for what the real 70's were.
The absolute best! Steve Perry is a powerful vocalist and under-rated!
They by far were the best group with great guitar player, bass player and of course the raspy vocals of Steve Perry
25
Judas Priest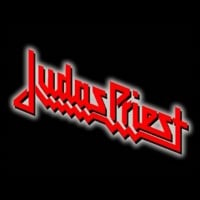 Judas Priest are a British heavy metal band that formed in Birmingham, England, in 1969. They are often referred to as one of the greatest metal bands of all time, and are even commonly called "The Metal Gods", after one of the songs on their 1980 album "British Steel".

They are known for several of their hit songs, which include "Painkiller", "Breaking The Law", You've Got Another Thing Coming", and "Turbo Lover".
Their original lineup consisted of Al Atkins (vocals), K.K. Downing (lead/rhythm guitar), Ian Hill (bass), and John Ellis (drums). Atkins never recorded on any Judas Priest releases, but contributed to several songs. ...read more.
THE pioneering heavy metal band, simply no one could match their style back then and one of the greatest things to ever come out of Great Britain. period
PSearch List