Greatest Electric Guitarists
The Top Ten
1
Jimi Hendrix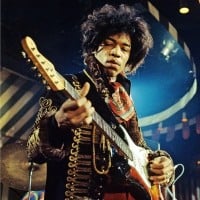 Jimi Hendrix (born November 27, 1942 - September 18, 1970) was an American rock guitarist, singer, and songwriter.

Although his mainstream career spanned only four years, he is widely regarded as one of the most influential electric guitarists in the history of popular music, and one of the most celebrated musicians of the 20th century. The Rock and Roll Hall of Fame describes him as "arguably... read more
Shouldn't even be questioned. Ever hear of 'Voodoo Child'? Yeah, that was recorded in one take. & almost entirely improvised. & it's the greatest recording of an electric guitar being played EVER. & this isn't from some idiot who just listens to a lot of music, I play the guitar and have done a lot of reading and I know a few of your favorite guitarists would agree with me.
He is my absolute hero, I was never that much into guitar at first. I only learnt it because my dad asked me to but once I heard my first Hendrix song (little wing) I immediately fell in love. I wouldn't be so in love with my guitar if it wasn't for Hendrix. Love him I hope we see him on top of all the greatest guitarist lists.
We know the guitar's capabilities because of Jimi. We can agree that vocal chords allow for our emotions to be rightly known. I hope we may also agree that Jimi's guitar was the closest thing on Earth in matching the level of emotional expression one makes with their word and voice.
2
Richie Sambora (Bon Jovi)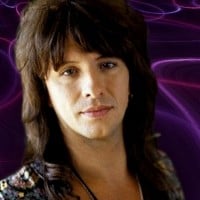 Richard Stephen "Richie" Sambora is an American rock guitarist, producer, singer and songwriter who was the lead guitarist of the rock band Bon Jovi for 30 years. He is known for his work with Bon Jovi from 1983 to 2013. He is a very praised guitarist who played solos for songs like Dry County, Stranger In This town And Wanted Dead Or Alive. He has 3 solo albums - Stranger In This town (1991) Undiscovered... read more
The King of Swing. Massively underrated forever just because he is in Bon Jovi but if you pay attention and listen you'll hear he is innovative, soulful, and passionate - and has more technique than any other guitarist I have ever heard. Furthermore he can freestyle and jam like no one else and always sounds amazing. And he brings character and feeling to his playing and can adapt to all styles of music. Pick any song, but if you want direction go for Dry county or 100 thousand years. Just wow!
They even had to put what band he was in to make sure people know who he is... come on people! Anyone who says this guy is #1 over Jimmy Page, Eddie Van Halen, And Jimi Hendrix is insane/Doesn't know what their talking about. Everyone knows that "Richie Sambora" Doesn't compare to Jimi Hendrix! This list is good, But VERY out of order... (Joe Perry at #95 and Richie Sambora at #1)...
Richie is the most amazing guitarist ever! I absolutely love his blues rhythm to rock music! His solos are just incredible! He has the whole package! And we aren't even talking about his vocals or his song writing! He's just an amazing performer to watch on stage. Richie deserves the #1 spot! He never gets any recognition! He's so overdue!
3
Eddie Van Halen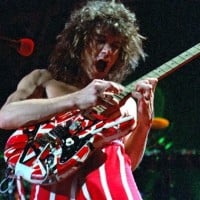 Edward Lodewijk "Eddie" Van Halen (January 26, 1955 – October 6, 2020) was a Dutch-American musician, songwriter, producer, and inventor. He was best known as the lead guitarist, occasional keyboardist and co-founder of the hard rock band Van Halen.
Eddie is #1, or at least tied with Hendrix, who relies on reputation alone. Bon jovi's guitarist is a joke. For some reason, people (who have no idea what they are talking about) think Bon jovi is better than all of the other 80s bands that have solid guitar players that aren't on the list that are better in many ways, specifically the guitar. (definitely leppard, Guns N' Roses, Ratt, motley crue, etc.) Anyway Eddie Van Halens self taught style is the best that there is. This list is more of a popularity contest, a popularity contest where people who have no idea what they are talking about vote for the band they have heard 1 or 2 songs from. The electric guitar was played by many, for all those who can't get on the radio and name the band that is playing most of the time, better yet the album, shouldn't be voting. But if you can, vote whoever.
He has surely got to be one of the greatest electric guitar players ever. He has everything. Some people just think he is fast, but it is his precision and technique. I have gotta be honest, Hendrix should be at the top.
4
Jimmy Page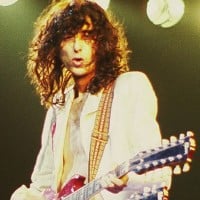 James Patrick Page is an English musician, songwriter, and record producer who achieved international success as the guitarist and founder of the rock band Led Zeppelin.
What the hell!?!? Jimmy page is the greatest guitarist ever! And this is coming from a guy who has listened to many many types of music... Page is one of the reasons I fell in love Led zeppelin... From Hendrix to Vaughan to Clapton to slash to Johnson to sambora to gilmour to Santana nobody mesmerised me more than page did... He made his guitar TALK. Phhff, bucket head? Gimme a rest! Just give a listen to Achilles last stand or any song from led zeppelin 1, 2, 4, HOTH or Physical Graffiti. In my view all of the albums led zeppelin had produced rocked! Page forever!
There is no contest to see who is the best guitar player when jimmy is involved. There would be no led zeppelin without jimmy, and anyone who thinks eddie van halen, who plays notes with no rhythm at all at annoyingly high pitches is better than jimmy, who plays beautiful melodies and rhythms that eddie could never play.
You're telling me that richie sambora is above Jimmy Page. This is ridiculous. I'll definitely admit that Jimi Hendrix is the best guitar player of all time, but there is no way that richie sambora and eddie van halen are better than Jimmy Page.
5
Eric Clapton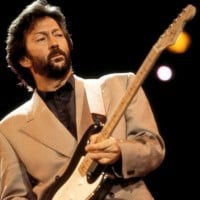 Eric Patrick Clapton is an English rock and blues guitarist, singer and songwriter. He is the only three-time inductee to the Rock and Roll Hall of Fame, once as a solo artist and separately as a member of the Yardbirds and Cream. He has also been a member of Derek and the Dominos.
This list can't be taken seriously with Eric Clapton not even listed. What a joke. This list is based on popularity or perhaps record sales, not talent.
He didn't use effects and pedals. If he did then he would be higher than 1. Jimmy and Eddie Van Halen used pedals. Even Hendrix used pedals and effects
Clapton brilliant with Cream, disappointing as a solo artist!
6
Ritchie Blackmore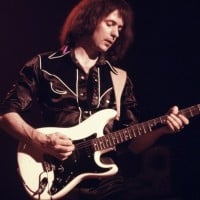 Richard Hugh "Ritchie" Blackmore is an English guitarist and songwriter, best known for his work in the hard rock/metal bands Deep Purple and Rainbow. He was ranked number 16 on Guitar World's "100 Greatest Metal Guitarists of All Time" in 2004, and number 50 in Rolling Stone magazine's list of the "100 Greatest Guitarists of All Time" in 2011. In 2016 he was inducted into the Rock and Roll Hall of... read more
Richie Blackmore...Best guitarist ever. Talented and genius, both electric and acustic guitar.
Still active until now, created a lot of great songs for Deep Purple, Rainbow and Blackmores Night. Pioneer for electric guitarist and influenced some of guitarist. Not just best in the studio but live concert as well.
Unfortunately a lot of people doesn't now about him. judges him to low ranked. Just see and listen how he played, from early Deep Purple until Now.
Ritchie is the elite guitarist of all time am not going to argue that Hendrix is one on this list
But it's Blackmore or Jimmy Hendrix they were heads above the rest.And Ritchie influenced more people to play. His live performances tells you he was the best. No one could compete with him on stage. And that's how you measure talent. Not studio tricks.
Greatest electric guitarist ever. He has the style that no one can beat. Just listen to Mistreated from Deep Purple and his early songs with Rainbow. He has the riffs that make our soul fly away.
7
Yngwie Malmsteen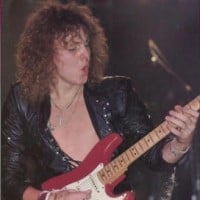 Yngwie Johan Malmsteen is a Swedish guitarist, songwriter and bandleader who was born on June 30th, 1963, in Stockholm, Sweden. He was known for his neoclassical metal playing style back in the 1980s.
Some guitar players are on this list are thre for their song writing and recognisable and heroism styles they have made them famous. Malmsteen has the ultimate technobility I have ever heard in any electric guitar playing ever. From his shredding techniques to his appegios. His style is completely different to any style out there, so he doesn't just sound like another blues scale style guitar player. He is amazing playing in his band to playing with the worlds top Orchestras. From playing rock and heavy metal to playing paggannini clasical style and slower 80's AOR styles. Watch his guitar lessons and interviews on YouTube and your think the same.
awesome!
For electric guitars, especially rock music. Only 3 guitarist. Jimi Hendrix for how to rock sounding, EVH for 2 handed tapping & standar shred, Yngwie for neoclassical and bring the next level to modern shred.

I know there's guitarists before him who play neoclassical too, but those guitarists only play a few element not solid every aspect like Yngwie.
8
Carlos Santana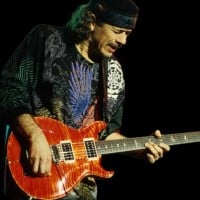 Carlos Santana is a Mexican and American musician who first became famous in the late 1960s and early 1970s with his band, Santana, which pioneered a fusion of rock and Latin American jazz.
No weaknesses, his extended play albums in his early years were beyond reproach! Never loses sight of the rhythm, his interplay has depth, and his mastery of sound is superb! In top 5, for sure
For someone who has been playing guitar LONGER than some of these punks have been alive - listeners should give "Moonflower" a listen...
Who has a better mix of tone and phrasing? Nobody
9
David Gilmour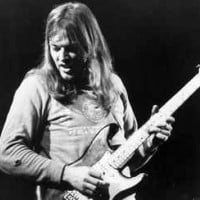 David Jon Gilmour is an English singer, songwriter, composer, multi-instrumentalist, and record producer. He joined the progressive rock band Pink Floyd as guitarist and co-lead vocalist in 1968.
Of course the most talented and creative guitarist in the World. Guitarists like Slash can give stunts but cannot be such creative like Gilmour. I don't know why people cannot understand and like silly stunts rather than real talent. A layman can listen to the guitar solos of Echoes, Dogs, Coming BAck to Life, Comfortably Numb, Time... Of Pink Floyd and they will easily know his vast talent. Gilmour must be ranked higher.
Some of the guys on these lists are awesome, technically brilliant and have done amazing things but for the most part they just create sound. DG is the best at stirring emotions and adding such depth to songs, that they are true masterpieces. A visionary that has changed the way the guitar is played and along with RW NM & RW has changed the way music is played made and performed.
Should be higher, and I wish he was. Pink Floyd are my favourite band, and David Gilmour's guitar solos can be matched by few, if any. Gilmour is famous for his bluesy, slow style that puts the emphasis on phrasing rather than technique.
10
Frank Zappa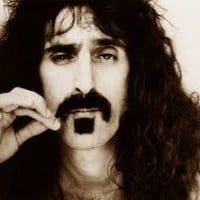 Frank Vincent Zappa was an American musician, songwriter, composer, record producer, actor and filmmaker.
Someone said something years ago that made me laugh - "Is it possible for us to learn to play an EASY Zappa song? " The thought that anyone could think such a thing existed flat out cracked me up!
Not only was Zappa an outstanding guitar player, but he had the ability to write challenging charts for every single member of his group - and they'll tell you that when it comes to simple compositions, there ain't no such animal!
Pleased to find him here at the top, but realize that he started as a drummer and that he was a composer too and very much best of the best band leader of all times and beyond.
There are dozens of great solos in his oeuvre. Start with "Watermelon in Easter Hay", maybe give "Inca Roads" a try or a recording of "Any kind of pain" from his last tour in '88.
The Contenders
11
Slash (Saul Hudson)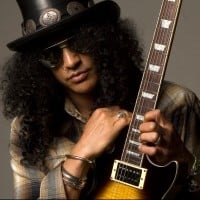 Saul Hudson, known professionally as Slash, is a British-American musician and songwriter. He is best known as the lead guitarist of the American hard rock band Guns N' Roses, with whom he achieved worldwide success in the late 1980s and early 1990s.
SLASH IS AMAZING. I agree that Jimi, Page, Clapton, Dylan, Gilmour, Santana, and Eddie should be on there. But Slash, whenever he picks up his Les Paul you know that something amazing is going to come out of it. November Rain's solo is life changing. I cry every time. Not only electric, but his solo of Patience is the most amazing thing I've ever heard on an acoustic guitar besides perhaps Tears in Heaven by Clapton. But his November Rain solo matches the Let It Be Album version from George. It's truely one of the best guitar solo's ever, so Slash deserves a place on the list. He's truly melodical.
Slash has a great ability in improvisation and all his solos are complex and are based in not only pentatonic scales but in scales which the melody is written. For this and more reasons, Slash should be placed in higher number!
Slash should be much higher on this list. Hendrix should be #1, Slash should be #2 and Eric Clapton #3. All of these guys are great guitarists but Hendrix, Slash and Clapton are in a totally different league.
12
Stevie Ray Vaughan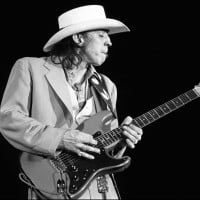 Stephen "Stevie" Ray Vaughan (October 3, 1954 – August 27, 1990) was an American musician, singer, songwriter, and record producer. In spite of a short-lived mainstream career spanning seven years, he is widely considered one of the most influential electric guitarists in the history of music, and one of the most important figures in the revival of blues in the 1980s.
I was lucky enough to see him play several times growing up in Austin, Texas. Unmatched in my opinion, not only for his ability to improvise at both fast and slow tempos, but also in his skill at blending with and ornamenting the improv of his fellow musicians.
He can be seriously fast but has also got some slow but skilled songs such as lenny, and by my opinion has been one of the most skilled and influential guitarists of all time. RIP
Hardly anyone can play like him. Most People that can play Hendrix songs or any song that is considered difficult to play can't play Cold Shot or Pride and Joy the way Stevie does
13
Brian May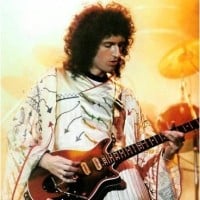 Brian Harold May is an English musician, singer, songwriter and astrophysicist, best known as the lead guitarist of the rock band Queen.
Bri is anything but intelligent. He got his PhD through the work of another person. A bloke called Garik Israelian did all the work for Bri's PhD and Bri falsely submitted it to Imperial College, London as his own work. It means that Garik Israelian will always have something on Bri - scary.
Go Bri! You ROCK!
Brian May-----total amazing genius! Very underrated, just like QUEEN, the most awesome band on the planet!
Dr. Brian May-------absolutely brilliant, in so many ways, just like QUEEN!
Queen is so much more than just their hits. Their lesser known songs are all gorgeous gems, a treasure trove of sheer ecstasy!
Love you, Freddie, Brian, Roger, & John! You guys are the best of the best!
Brian should be much higher on this list! He is a Musical Genius! I never listened to guitarists until I heard Brian May play! Everything he does is PERFECTIOIN! Put him at the Top 5 where he belongs!
14
Jeff Beck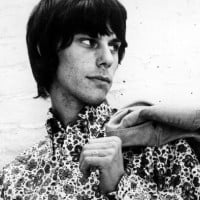 Geoffrey Arnold "Jeff" was an English rock guitarist. He was one of the three noted guitarists to have played with The Yardbirds (the other two being Eric Clapton and Jimmy Page). Beck also formed The Jeff Beck Group and Beck, Bogert & Appice.
Here's how great Jeff Beck is: When Eric Clapton left the Yardbirds, Beck replaced him, and nobody missed Clapton. Later, when Beck left the Yardbirds, he was replaced by Jimmy Page, and everybody wanted Beck to return to the band.
Jeff Beck paved the way for heavy metal with the 1968 album 'Truth', and virtuoso instumental music with 1974s 'Blow By Blow'. Beck isn't the most talented songwriter, and some would say that he's wilfully underachieved, but he's one of the best guitarists ever, period.
If you were to ask all of the guitarists on the top 20, Jeff beck would be crowned number one. His technique and tone is like no other. He makes the guitar sing and was the first to ever be in that realm.
15
Buckethead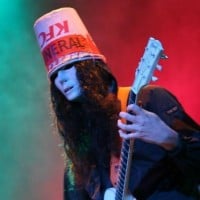 Brian Patrick Carroll, known professionally as Buckethead, is an American guitarist and multi-instrumentalist who has worked within many genres of music.
No doubt, Buckethead is genius. Musician. Benediction.
Thank you Buckethead!

I can say same words for Jimmy Hendrix, Jimmy Page, Al Di Meola, Eric Clapton, David Gilmour and for a many more guitar giants and this words will be truth for every one of them.
There is no measure for the talent!
You can measure and compare mediocrity, but how you can compare the uniqueness?

All you can see in the charts is trendy people. Some of them are talented presenters, some of them are good musicians, some of them are great musicians and very few of them are genius.
Yes, he wears a KFC bucket on his head and a Michael Myers mask on his face, but he's a genius. Buckethead (real name Brian Carroll) plays every style, from country to death metal. Albums like 'Monsters and Robots' and 'Population Override' are must-haves for any aspiring guitarists, and instrumentals like 'Nottingham Lace' and 'Too Many Humans' take some beating.
16
Randy Rhoads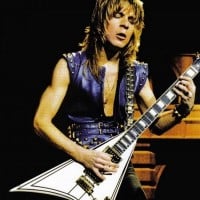 Randall William "Randy" Rhoads was an American heavy metal guitarist who played with Ozzy Osbourne and Quiet Riot. He was killed in a plane crash.
The guitar solos are out of this world no way would crazy train would have been what it is with out that solo... Should be number one to be honest!
Definitely one of the greatest guitarists ever, even on an acoustic. Listen to his abilities with Mr. Crowley... what he can do with the solos.
One of the greatest guitarists of all time... Randy Rhoads. Just listen to what the other guy said and Diary of a Madman...
17
hide
For those who didn't know he was the Lead guitarist of X Japan, he died in 1998. His technic is average for today's standar, he's more melodic guitarist than a shredder. All of his guitar solo really spoil the ears. Beside of technical limitation, he very versatile playing unlike the one most common of shredder problem stuck in a few genre & type playing.

He's the type of guitarist who arranges his solos not only as fill in the middle, that's why none of his solo are fails all worth hearing. He's very influential rock guitarist after his generation in Japan.
Greatest riffs and solos look at Art of life.
18
Synyster Gates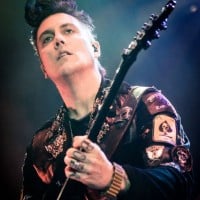 Brian Elwin Haner, Jr., better known by his stage name Synyster Gates or simply Syn, is an American musician, best known for being the lead guitarist and backing vocalist of the band Avenged Sevenfold.
Syn should be higher up
List should be
1. Slash
2. Jimi Hendrix
3. Stevie Ray Vaughan
4. Synyster Gates
After that, I don't really care. But any person with an actual brain for music knows that Slash, Jimi and Stevie need to be at the top of the list. Come on. Syn is the best of the modern guitar players. That's why he should be 4th, behind the greats.
What's the matter with you people?
Is it really matters that a guitarist be from 80s or 90s to be cool?
New ones like synyster gates are sometimes better, no one gonna criticize you if you watch these new guitar players becoming heros and masters,be realistic, sometimes I feel his solos are talking to me!
6th PLACE?! some people should get brains and listen to afterlife! SO FAST PACED! I say he is an expert at chugging and all of that and in afterlife, his guitar can make cool screaming sounds and I call synyster gates fans "synners" and he's got a great sense of humor and a beautiful voice!
19
Joe Bonamassa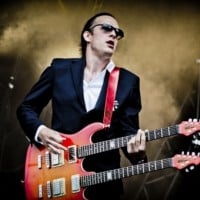 Joe Bonamassa is an American blues rock guitarist, singer and songwriter. When he was only 12 years old, Bonamassa opened for B.B. King. He was born 8th May 1977. He is known to be one of the greatest blues guitarists ever.
Love Joe. Best of the still alive bunch. Technically great. Plays amazingly varied styles in spite of being derided as "just a shredder". Always put's on a great show for the fans. Entertaining yet a custodian of the Blues and greats from the past. Encourages newer players. Singing and playing has matured over the years. Great Blues/Rock singer.
Joe is underrated by those who are nostalgic about their music. I've always been a Clapton fan and will continue to be. JB is all that and more in my humble opinion.
Just go see him live and tell me he is not number 1. He has such an incredible range. Supreme talent.
20
Steve Vai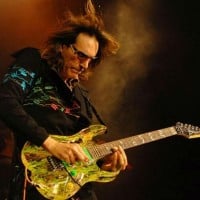 Steven Siro "Steve" Vai is an American guitarist, composer, singer, songwriter, and producer, born and raised on Long Island, New York.
The most technical electric guitarist...ever. Steve Vai may not be as flash as the likes of John Petrucci and Paul Gilbert, but when he does go flat-out, he's untouchable. Vai has mastered every technique imaginable, but still has soul. 'Passion and Warfare' and 'The Ultra Zone' are must haves.
A virtuoso partly driven by perfectionism that has had him playing with some of the best in their class for decades. Able to cover must genres with the guitfiddle, Vai is right up there with the very best.
Steve Vai is amazing. Definitely the worlds best
21
John Petrucci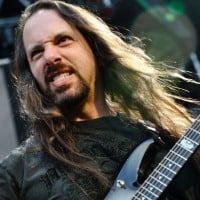 John Peter Petrucci is an American guitarist, composer and producer. He is best known as a founding member of the progressive metal band Dream Theater. Compared to his level of skill, John Petrucci is relatively unknown in the modern music industry.
I have only a question for you guys:

Why the hell is this man down here?
Much better than some of the overrated items in this list.
Under A Glass Moon alone is enough to beat everyone else on this list, let alone all of his masterpieces
22
Duane Allman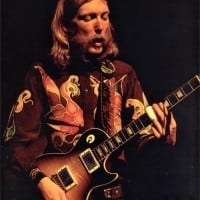 Howard Duane Allman was an American guitarist, session musician, and co-founder and leader of the Allman Brothers Band until his death in a motorcycle crash in 1971, when he was 24 years old.
Hendrix has been and always will be my favorite in my 70 years on earth. But I can tell you this. If there was ever another guitarist that impressed Jimi it would have been Duane Allman. He reached that plateau that only him and Jimi and JJ Cale inhabit, because of their abilities to add something to a song that made that song immortal." Pure Magic" Honorable mention! Richard Bennett
An innovator and motivator. When you think about it, when he died he had only been playing guitar for 10 years. It's hard to imagine what he could of accomplished if he had lived.

He was such a great guitarist, but he also inspired the rest of the band to play up to their full potential, and he shared the spotlight.

Many of us learned listening to him and Dickey. There's never been anyone like him since. He is unique and sorely missed by all of the folks for that era and anyone else that has listened to him play.
23
Chuck Berry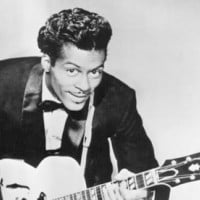 Charles Edward Anderson "Chuck" Berry was an American guitarist, singer and songwriter, and one of the pioneers of rock and roll music. He died on 18 March 2017.
24
Joe Satriani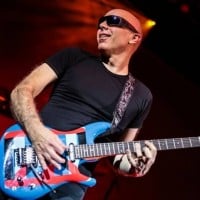 Joseph Satriani (born July 15, 1956) is an American instrumental rock guitarist and multi-instrumentalist. Early in his career, Satriani worked as a guitar instructor, with many of his former students achieving fame, such as Steve Vai, Larry LaLonde, Rick Hunolt, Kirk Hammett, Andy Timmons, Charlie Hunter, Kevin Cadogan, and Alex Skolnick; he then went on to have a successful solo music career. He... read more
In my personal opinion, joe satriani is the best guitar player in the world! He at the very least should be ranked in the top ten, and at least be ranked higher than the guitarists he has taught. Thanks Joe. You are amazing.P.K.
For the love of... have you heard the hammer-ons in Potato Head? Satch is a virtuoso and everything he plays is with purpose and melodic grace. Should be higher.
Satch took what Hendrix started and expanded it to its limits. Between he and Vai, there's nothing they can't touch.
25
Zakk Wylde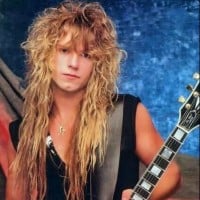 Zakk Wylde is an American musician, singer, songwriter, multi-instrumentalist and occasional actor who is best known as the former guitarist for Ozzy Osbourne, and founder of the heavy metal band Black Label Society.
You all are f' en crazy Zakk Wilde is the greatest guitarist that ever lived. He should be number 1. Joe Bonnammosa would agree.
Why isn't Zakk in the top 10 of every one of these lists? Have you seen him play?
Zakk wylde behind the Green Day guitar player? Really man?
PSearch List