Top 10 Best Loudspeaker Brands
The Top Ten
1
Bose
Bose is a brand that is there to rip you off. I have a set of Bose Companion 3 series II 2.1 PC Speakers. They sound absolutely horrible! Dirty bass, poor midrange and dull highs. A pure waste of £300 when I bought them five years ago. I know they are going to break soon because the subwoofer is buzzing loudly even when I turn the sub volume to minimium and the sound cuts out when you even breathe on the remote Should have went for Klipsch Promedia 2.1 or Logitech Z-2300 speakers. My cousin has a set of Logitech X-230 PC Speakers and they blow the Bose Speakers all the way to USA Do not buy Bose products or you will get ripped off. Buy Other Stereo Equipment or elso you will have a Bad Or Sad Experience. If your speakers sound like £2 headphones in a tin can, they must be Bose. No Highs, No Lows it Must be Bose!
Can't believe this @#$& is on top! Just shows how marketing pseudo-technology overrides what your ears tell you
2
JBL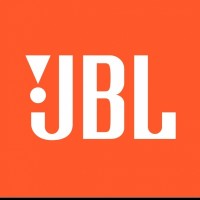 JBL is an American audio electronics company currently owned by Harman International. It was founded in 1946 by James Bullough Lansing. Their primary products are loudspeakers and associated electronics
Great sound quality and one of their speakers sold in the USA for over 3000$. for one speaker.
Woodstock, Abbey Road, Recording studios, cinemas, thanks, concerts, Grammys...much, much better than Bose. Biggest mfgr. in the world. Just the Best Loudspeakers!
3
Rcf
Great sound quality!
4
Cerwin Vega
Owned the D-9s and the LS-12 and both blew me ears out while sounding fantastic. Can't ask for much more than that.
Funky Looking speakers and loud too. they have put a lot of wattage in their bookshelf speakers. the VE-5M has a 5 inch woofer and is rated at 8Ω and 125w max (RMS. ) Cerwin Vega speakers are great value for money due to the loudness and slimness of their speakers
5
Harmon Kardon
Very clean sound. Clear highs and lows. First heard the in BMW. Fell in love with the clean sound.
Very nice clean design on most of their speakers and crisp sound quality.
Very clear and natural sound..they should be no 2 after b&w.. H/K is and will remain best speakers in U.S.A.
6
Wharfedale
Great speakers and sound quality almost all of their speaker cabinets are made from wood. Many of their speakers are great for home theatres and bands.
7
Bowers & Wilkins
Where this list developed from, I have no idea. The only deserving brands to be on a top ten list are b and w and may be Wharfedale. There are a hundred speaker companies that could be on this list. Certainly Bose should never ever be on a top speaker list unless it is for gross sales volume. Brands like Polk are decent inexpensive consumer product but in no way a top contender. Where are even popular brands like Vienna, Focal, Sonus Faber, quad, Martin Logan. Or high end like a Wilson Audio or Linn, mob etc?
B&W definitely one of the 3 best brands.
Cervin Vega...known as a disco loudspeaker...lots of bass...but no definition
Jamo...better than Cervin Vega
Bose...small...but are they really that good...bench mark test against B&W needed
Harman Kardon...They make good amplifiers with a "rich" rather than analytic sound
I agree but would also include JBL on this list as well as Ascend Acoustic.
8
Behringer
All the products from Behringer and it's sub brands have unique features and great sound quality.
Great sound quality and loudspeakers too.
The best sound in the world..
9
Ahuja Group
Best sound in the world
10
Peavey
Peavey are not famous just because of their guitars but also their P.A. Equipment. Peavey had been around since 1965 and have been famous from that time.
The Contenders
11
Klipsch
I have been listening to Klipsch since 1979. My wife brought my pair of Heresy I's in 1981. I now have a 7.1 room with those same speakers as my front speakers and they still sound great. I have a bar in my basement that has 4 1650's in the ceiling and 2 10 inch wireless subs. Both of my rooms have great reproduction of sound and I would put this brand against any of the others that are listed here. No way should Klipsch be out of the Top Ten! Just label me a huge fan of Klipsch!
Out of this top 10, these would be the best for stereo or surround sound.
12 QSC Audio Products
13
Jamo
Should be in the top 10
As a brand in the top 5 for stylish products designed and overall sound quality
14 Polk
15
Kef
Realistic Music Reproduction! Vocals as if the singer was just there! The soundstage is accurate and very wide and deep. I purchased my first pair of Kef Speakers in 1991 (the Reference 105.3, the first Reference model that used the UniQ design) I still use them in my main System. I own 3 other pairs, one of them being the Award winning LS50.
16 Bang & Olufsen
17
Electro-Voice
One of the best and most reliable brand of the past 10 years. A variety of passive and active speakers, with great sound quality.
Loud and clear
18 Altec Lansing
19
Yamaha
These are the one of the best speakers, especially there Sound bar range is awesome.
20
Logitech
Most of their speakers are very loud and last a long time without problems. for example the Z-2300 2.1 PC speaker system is 200 watts altogether (RMS power alone! ) and the music power 400 watts, it is also thanks certified. and if you want surround sound upgrade to the Z-5500!
I don't own any Logitech speakers myself but my school has 3 sets of small computer speakers made by Logitech. they are USB ones.
Swap this with Bose because Logitech speakers blow Bose speakers away.
21
Motorola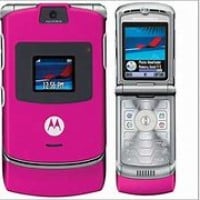 Motorola, Inc. was an American multinational telecommunications company based in Schaumburg, Illinois, United States. After having lost $4.3 billion from 2007 to 2009, the company split into two independent public companies, Motorola Mobility and Motorola Solutions on January 4, 2011. ...read more.
22 Tannoy
23 Alto
24
Realistic
I know their company is quite old but you can get their speakers off Ebay. The wood on the Optimus 1 and Nova 7 is strong. however the only part that is cheap is the woofer frame. But if you take care of them they will last.
25 Boston Acoustics
PSearch List