Top Ten Male Christian Singers
The Top Ten
1
David Phelps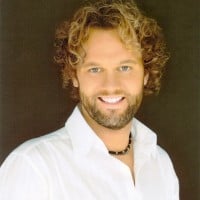 David Norris Phelps is an American Christian music vocalist, songwriter and vocal arranger, who is best known for singing tenor in the Gaither Vocal Band.
No one else is worthy of the top spot. David is heads and tails about all. His love for God and the words he sings, you feel it and believe it. The meaning and the message and the emotion of the song comes through with David.
David's classically-trained, beautifully pure voice inspires, nurtures, and fills believers, lost souls, and all in between. It is a blessing to all who hear it. His nearly 4-octave range amazes while it plays directly to the very core of one's heart and soul. A singer, song writer, arranger, and musician all in one honorable Christian family-man, contributes to this magnificently gifted ministry.
David Phelps has the Christian love and gentle compassion in His voice that could only come from God. His voice is a powerhouse of emotion. I have never heard Him sing without feeling the whole range of hope that only someone who knows God can do!
He has ministered to my wife and I, both of us mostly bedridden. But also be helped climb out of the pit of dispair. Whenever I am down, I listen to him and my spirit soars.
2
Chris Tomlin
Hands down, with the help of the Holy Spirit the man who changed the course of Christian music forever. Without a doubt the greatest of all time
Best Christian singer ever!
3
Jeremy Camp
I really enjoy is songs and he two new movies I can only imagine and I still believe. What great movies I enjoy what Jeremey dose
4
Matthew West
Besides lyrics, he can bring youth back and say I can listen to this pop music. Boom the word of Christ has spread. Lyrics stuck in head. So feed his lamb
He is rock, not pop...
Love the song 'Truth Be Told' everyone can relate to the song and he has a good voice
5
Colton Dixon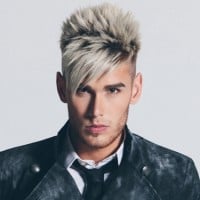 Michael Colton Dixon is an American Christian singer-songwriter and musician from Murfreesboro, Tennessee. He placed seventh on the eleventh season of American Idol.
This guy is a really good singer. I love his collab with T-Mac "Undeniable." It's really good.
6
Tobymac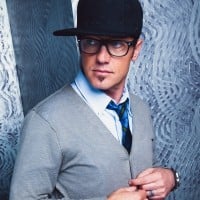 Toby McKeehan, better known by his stage name TobyMac, is a Christian hip hop recording artist, music producer, hip-hop and pop artist, songwriter and author.
I've been a T-Mac fan since I was like 10. Although I've kind of moved on and listen to other artists more, I never turn down a song by this guy. He is boomin'! He sparked my musical ignition. Every song fills me with momentum. Sometimes, when I sing along, I get stares and think to myself "Whoopsy-Daisy."
TobyMac is an awesome and inspiring artist that all gospel artists love. His message is loud, clear and heard all over the world. He has raised up many young gospel artists (E.G. jamie Grace) and he is loved by millions of fans. His talent isn't taken lightly because it is humongous, wonderful and loved. TobyMac is one for the ages.
Don't get me wrong, I love all these other guys too. But tobymac blows them all out the window. tobyMac is awesome. 'enough said.
7 Steven Curtis Chapman
8
Michael W. Smith
Michael W. Smith is my number 1 favorite male singer, because he's a christian singer and he has the most beautiful singing voice ever, he's awesome.
An oldy but a goody.
9 Brandon Heath
10
Marc Martel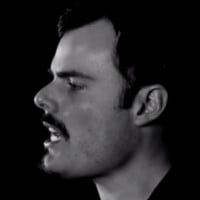 Marc now has his own Ultimate Queen Celebration band. He is an absolute star!
The BEST male Christian singer & lead singer of the Queen Extravaganza band.
He could replace Adam Lambert easily!
He's an absolute star & a great guy.
The Contenders
11
Lecrae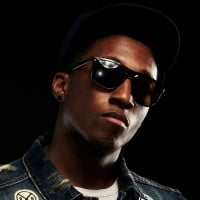 Lecrae Devaughn Moore, mononymously known as Lecrae, is an American Christian hip hop artist, songwriter, record producer and actor. He is also the co-founder of reach records.
Lecrae is the best rapper who can rap better than Eminem. Check out his "don't waste your life". Its gonna be a fastest rap song you ever heard!
Lecrae, Michael W, and Jeremy camp are the only ones who have a lot of none Christian fans. that's really saying' something.
12
Jordan Feliz
I just love what he is doing with his music and how he is impacting others to help them make it throught what ever he is going throught I just love it!
Love his songs and music, and his testimony on stage!
Who doesn't love his music? He is a great singer!
13
Luke Smallbone (For King and Country)
I love for long and country. My fave song is definitely pioneers
14
John Cooper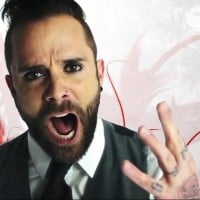 John Landrum Cooper, professionally credited as John L. Cooper, is an American musician, singer and songwriter. He has been the lead vocalist, bassist and co-founder of the Grammy-nominated American Christian rock band Skillet since 1996.
Super epic voice! Best Christian hard rock singer in the best Christian hard rock band!
15 Micah Tyler
16
Michael English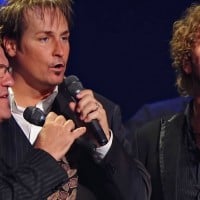 Michael English is a living legend. He started his career in the 80s singing southern gospel with his amazing tenor voice...his breakthrough came with the Gaither Vocal Band. Michael won Artist of the Year and New Artist of the Year and many more Dove Awards. English can sing a variety of styles from pop to rock, country to black gospel...he should definitely be further up the list. There's not a lot of artists around there English...simply the best!
17 Don Moen
18 Joel Smallbone
19
Matt Redman
He sings real nice!
20 Wes Hampton
21
Chris Rice
One very gifted Song writer, pianist and Vocalist, easy on th ears, leaves you
Feeling inspired with his Practically as well. I hope he finds a lovely woman
Who will join him in life, and love, and maybe duet in songs! !
Chris is a brother in CHRIST,since G.B.S. days! !
Prayer Hugs,
Susie ~ ~
22 Ryan Clark
23
Adam Young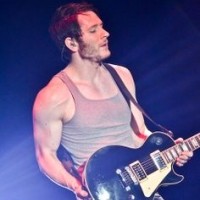 Adam Randal Young is an American singer, songwriter and multi-instrumentalist, best known for creating the synthpop/electronica project Owl City. Other important projects he has taken part of are Sky Sailing, Port Blue, Swimming With Dolphins, Seagull Orchestra and Adam Young Scores.
24 Steve Green
25
Bryan Duncan
Bryan, Bob Carlisle and David Phelps should have a song off!
PSearch List