Top 10 Music Artists with the Strangest Ideas for Song Titles
The Top Ten
1
Aphex Twin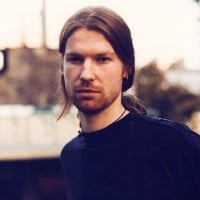 Pioneering electronic music artist Aphex Twin has some head-scratchers like "To Cure a Weakling Child," "Alberto Balsalm," and "Milkman."
Let's not forget the world SHATTERING name that brings the emotion and work twoard bringing scocity's hidden evils up front... 4.
2
The Fall of Troy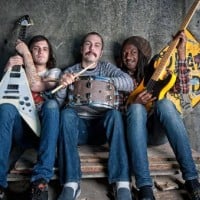 The post-hardcore band The Fall of Troy boasts some peculiar titles such as "F.C.P.R.E.M.I.X," "The Hol[ ]y Tape," and "Tom Waits."
You better, kids! Hotwiring a uterus is something you'll use in life and you better learn it
I really would like to hotwire a uterus, though the women would look at me funny...
3
The Flaming Lips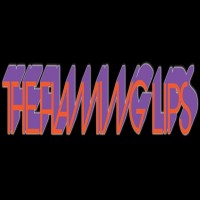 From this psychedelic rock band, we have odd titles like "She Don't Use Jelly," "Ego Tripping at the Gates of Hell," and "Yoshimi Battles the Pink Robots Pt. 1."
What Is the Light? (An Untested Hypothesis Suggesting That the Chemical [In Our Brains] by Which We Are Able to Experience the Sensation of Being in Love Is the Same Chemical That Caused the "Big Bang" That Was the Birth of the Accelerating Universe), Yoshimi Battles the Pink Robots, SpongeBob & Patrick Confront the Psychic Wall of Energy...
If you can get past the weird titles, a lot of their work is really good.
4
Mord Fustang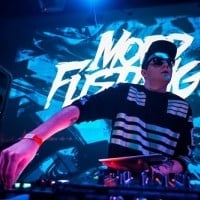 The electro-house producer Mord Fustang presents us with "A New World," "Lick the Rainbow," and "Milky Way Pt. 2."
You that read wrong.
5
Deadmau5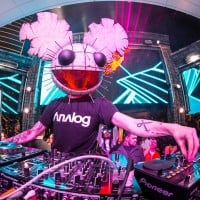 The Canadian electronic music producer has some unusual titles like "Strobe," "Ghosts 'n' Stuff," and "Some Chords."
6
"Weird Al" Yankovic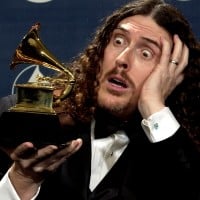 Known for his parodies, Weird Al has some quirky titles like "Eat It," "Amish Paradise," and "White & Nerdy."
7
Panic! at the Disco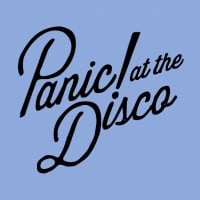 This band is renowned for their long, strange titles like "I Write Sins Not Tragedies," "Lying Is the Most Fun a Girl Can Have Without Taking Her Clothes Off," and "There's a Good Reason These Tables Are Numbered Honey, You Just Haven't Thought of It Yet."
They have some ridiculously long titles on their first album. Same with Fall Out Boy.
8
Skrillex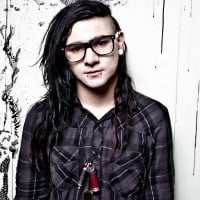 The electronic music artist and DJ Skrillex gives us odd titles like "Scary Monsters and Nice Sprites," "Bangarang," and "First of the Year (Equinox)."
9
Butthole Surfers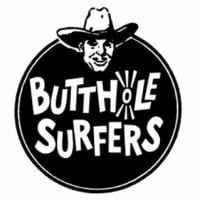 This alternative rock band has some curious titles like "Pepper," "Who Was in My Room Last Night?" and "Sweat Loaf."
Their song names are weird. Even their band name is weird.
Were they supposed to be a parody band?
10
The Beatles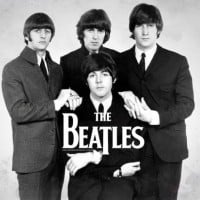 Even The Beatles had a few strange titles in their discography, including "I Am the Walrus," "Octopus's Garden," and "Lucy in the Sky with Diamonds."
Haven't really thought about it, but yeah, "A Hard Day's Night", "Baby You're a Rich Man", and "Everybody's Got Something to Hide Except For Me And My Monkey", are pretty weird.

Plus, "Norwegian Wood (This Bird Has Flown)" is the best song title ever. Hands down.
Come to think of it, their song titles are pretty strange. Thing's like "Yellow Submarine," "I am the Walrus," and "Norwegian Wood (This Bird Has Flown)" come to mind.
Sure they're song names are sometimes strange, but you have to admit, they are one of the best bands in the world!
Bizarre and creative song titles like Octopus's Garden, Maxwell's Silver Hammer, I Am the Walrus, Strawberry Fields Forever, Revolution 9, and Being for the Benefit of Mr. Kite.
The Contenders
11
Mindless Self Indulgence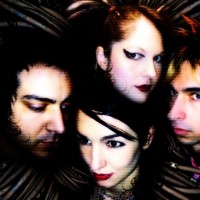 The electropunk band Mindless Self Indulgence has some odd titles including "Shut Me Up," "Stupid MF," and "F*****t."
12
Underworld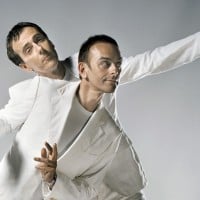 This British electronic music group boasts unconventional titles like "Born Slippy .NUXX," "Dark & Long," and "Mmm Skyscraper I Love You."
13
Frank Zappa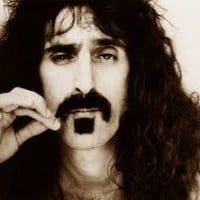 The master of strange song titles, Zappa offers "Don't Eat the Yellow Snow," "Peaches en Regalia," and "Why Does It Hurt When I Pee?"
A song title like "Don't Eat the Yellow Snow" would qualify.
14
Marilyn Manson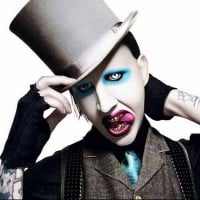 The controversial rocker Marilyn Manson has some unusual song titles, such as "The Beautiful People," "Disposable Teens," and "This Is the New S**t."
This guy's got a lot of strange song titles like Mechanical Animals, Snake Eyes and Sissies, Coma White, Misery Machine, Deformography, GodEatGod, Cupid Carries a Gun, The Inauguration of the Mechanical Christ, and Count to Six and Die (The Vacuum of Infinite Space Encompassing).
15
6ix9ine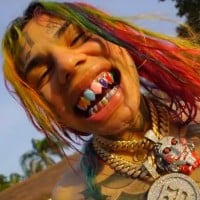 The rapper 6ix9ine provides us with odd titles like "FEFE," "GUMMO," and "BEBE."
They sound kind of like cave man words.
16
Fall Out Boy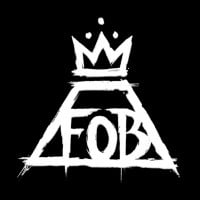 The pop punk band Fall Out Boy is known for its lengthy and strange titles like "Our Lawyer Made Us Change the Name of This Song So We Wouldn't Get Sued," "I Slept With Someone in Fall Out Boy and All I Got Was This Stupid Song Written About Me," and "I'm Like a Lawyer with the Way I'm Always Trying to Get You Off (Me & You)."
17
Green Day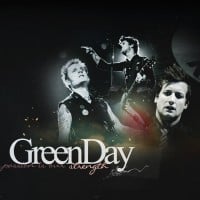 This punk rock band has some peculiar titles like "Basket Case," "American Idiot," and "Good Riddance (Time of Your Life)."
18
Ray Stevens
Known for his comedy and novelty songs, Ray Stevens has given us titles such as "The Streak," "Gitarzan," and "Mississippi Squirrel Revival."
"Gitarzan" "Mississippi Squirrel Revival" and "Taylor Swift Is Stalking Me" are just a few examples.
19
Neutral Milk Hotel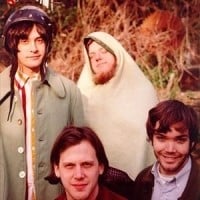 The indie rock band Neutral Milk Hotel has some unique titles like "In the Aeroplane Over the Sea," "Holland, 1945," and "Two-Headed Boy."
The band name itself is also pretty strange.
20
Delta Heavy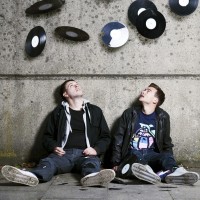 Delta Heavy is a British electronic music production duo from London. The duo consists of Ben Hall and Simon James.
They do have some bizarre song titles, but when you put them together in their album order, they can give clues as to the underlying story.
21
Nirvana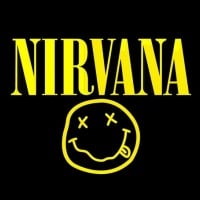 Even grunge legends Nirvana had some odd song titles, including "Smells Like Teen Spirit," "Come as You Are," and "Heart-Shaped Box."
22
Cannibal Corpse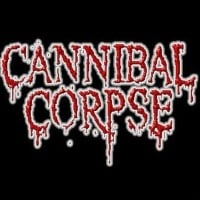 Cannibal Corpse is a American death metal band from Buffalo, New York, formed in 1988. The band is known for their graphic album covers, explicitly violent lyrics and song titles like "I C** Blood" The group got into mainstream after performing the song "Hammer Smashed Face" in the 1994 film Ace Ventura: Pet Detective. In 1995, vocalist Chris Barnes left the band to focus on his new death metal project Six Feet Under. He was replaced by George "Corpsegrinder" Fisher of the band Monstrosity, who has remained as the frontman since. ...read more.
Yep, it's one of those bands. And they're song titles are really violent and extreme.
I don't recommend you look them up.
23
The Prodigy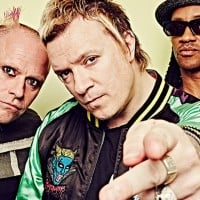 The Prodigy are an English electronic music group from Braintree, Essex, formed by Liam Howlett in 1990. The members were originally Liam Howlett (keyboardist and composer), Keith Flint (dancer and vocalist), Maxim (MC and vocalist), Leeroy Thornhill (dancer and occasional live keyboardist), and a female dancer and vocalist called Sharky, however, both Leeroy and Sharky left the band for different reasons.
Their titles are all very cheesy.
24
Ministry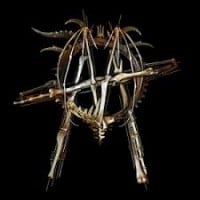 Ministry is an American industrial metal band founded by lead singer and only original member Al Jourgensen in 1981. Originally a new wave synthpop outfit, Ministry changed its style to industrial metal in the mid-1980s. In late 1990s and after that, Ministry have explored other metal genres, most notably thrash metal.
25
2 Chainz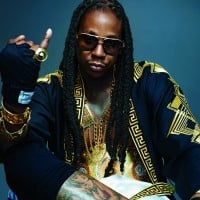 Tauheed Epps, known by his stage names 2 Chainz and formerly Tity Boi, is an American rapper from College Park, Georgia, and is often regarded as one of the most mediocre rappers of recent years. He started out in the southern rap duo Playaz Circle with fellow rapper Dolla Boy, before he would become a solo artist and change his stage name. He is known for songs such as No Lie, Birthday Song, Spend It, It's a Vibe and Feds Watching, and he is also known for contributing guest verses to other artists such as Jason Derulo, B.o.B, Juicy J, Drake, Kanye West and Lil Wayne. He is often criticized for having simple and sometimes goofy, nonsensical lyrics somewhat reminiscent of Lil Wayne, for primarily ...read more.
Such a terrible rapper.
PSearch List