Top Worst Music Producers
The Top Ten
1
DJ Mustard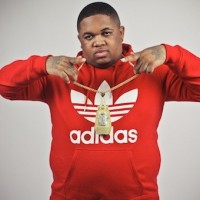 Dijon Isaiah McFarlane, professionally known as DJ Mustard, is an American record producer, songwriter and DJ from Los Angeles, California.
DJ Mustard is the worst music producer ever! Even worse than Calvin Harris and David Guetta Combined!
How can I take him seriously when his name is DJ Mustard?
A name like that spells failure.
DJ Ketchup is a lot better.
2
Swizz Beatz
His beats suck and his "rapping" makes it even worse. I can't listen to any song he is a part of.
His beats suck!
3
David Guetta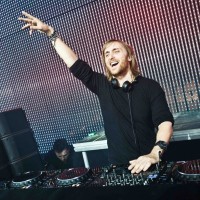 Pierre David Guetta is a French DJ, songwriter, record producer and remixer who has sold over nine million albums and thirty million singles worldwide. In 2011, Guetta was voted as the number one DJ in the DJ Mag Top 100 DJs poll.
4
Mike-Will-Made-It
Produced Rae Sremmurd, Miley Cyrus's newer stuff, and so many terrible rappers. Just the fact this guy is a producer and that Quincy Jones is also a producer is terrifying, Quincy Jones is the best producer! I hate DJ Mustard but this guy should be number one.
5
Mark Ronson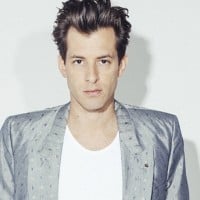 Mark Daniel Ronson is a British musician, DJ, singer, songwriter, and record producer. Although his debut album Here Comes the Fuzz failed to make an impact on the charts, his second album Version reached number two in the UK and included three top 10 singles.
I liked "Uptown Funk", but he otherwise sucks.
6
Jermaine Dupri
He ruined Mariah Carey's music!
7
Calvin Harris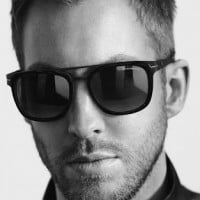 Adam Richard Wiles, known professionally as Calvin Harris, is a Scottish DJ, record producer, singer, songwriter and remixer. He is known for his hit singles like Summer, This Is What You Came For and How Deep Is Love.
Typical boring overrated music that's too cheesy for the ears!
8 Max Martin
9 Murda Beatz
10
DJ Khaled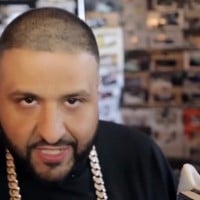 Khaled Mohamed Khaled, known professionally as DJ Khaled, is an American record producer, radio personality, DJ and record label executive.
Mixed feelings about him.
Does not do anything
Never liked his weird ass music and his melodies are pretty trash all the time
The Contenders
11
Peer Van Mladen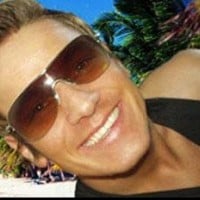 Peer van Mladen (born May 3, 1989 in Belgrade, Republic of Serbia) has more than 8 million dollars in annual revenue and one of the most influential music producers.
12
Kanye West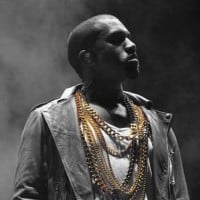 Ye (born Kanye Omari West; June 8, 1977) is an American rapper, songwriter, record producer and fashion designer. He is regarded as one of the most influential, as well as controversial, artists of the 21st century. ...read more.
13
Will.i.am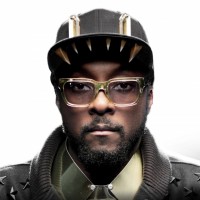 will.i.am is an American singer, songwriter, rapper, and actor known for being the lead vocalist in The Black Eyed Peas. He was born in Los Angeles, California. He has released several solo albums such as "Songs About Girls" and "Will Power" .
He ruins every Britney's song he produces!
Britney Jean original concept was so cool but he ruined it and thoughts it was William Jean
14
Ester Dean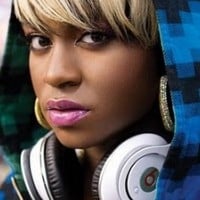 Esther Renay Dean, better known by her stage name Ester Dean, is an American singer, songwriter, record producer, and actress.
Just hate her. Period. I don't even know her but her name's just annoying as her face is.
15 Mike. E Clark
16
Rick Rubin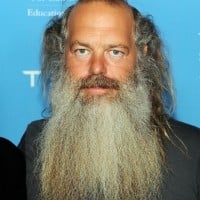 Frederick Jay "Rick" Rubin is an American record producer and former co-president of Columbia Records.
There are most albums that work with the loudness of Rick Rubin. Slayer, System Of A Down, Beastie Boys, Run D.M.C. Red Hot Chili Peppers, ZZ Top, Johnny Cash and Rage Against The Machine. But with Metallica and Black Sabbath, I just have a problem with them.
Responsible for the abominable, ear-bleeding mixing for Metallica's Death Magnetic. Now everybody's deaf.
17
The Chainsmokers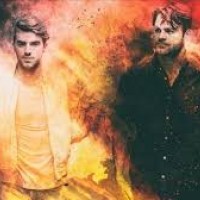 The Chainsmokers are an American DJ and production duo consisting of Alex Pall and Andrew Taggart. The EDM-pop duo achieved a breakthrough with their 2014 song "#Selfie", which was a top twenty single in several countries.
18 Nic Nac
19
Bob Rock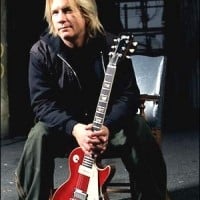 Robert Jens "Bob" Rock is a Canadian musician, sound engineer, and record producer best known for producing rock bands and music artists such as The Tragically Hip, Aerosmith, The Cult, Bon Jovi, Mötley Crüe, 311, Metallica, Our Lady Peace, Bryan Adams, The Offspring, Michael Bublé, Black Veil Brides and Ron Sexsmith.
He made St Anger the rubbish album it is.
20
Patrice Wilson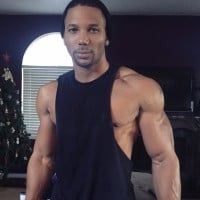 Patrice Wilson is a Nigerian-American musician who is best known for being the writer and producer of Rebecca Black's infamous song "Friday". His music has been negatively received, due to poor writing and use of AutoTune.
Aha,there he is! I can't forget his horrible panda disguise in "Chinese Food'.
Hey, at least Mike will or DJ Mustard didn't ruin an innocent girl's life
21
Diplo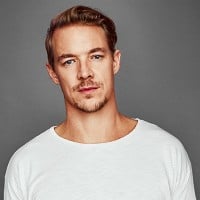 Thomas Wesley Pentz, better known by his stage name Diplo, is an American record producer, rapper, singer, songwriter and record executive based in Los Angeles, California.
He is only famous thanks to Skrillex.. other than that. Completely mediocre...
22 Scott Storch
23
Suge Knight
Responsible for the fall of N.W.A and miss treated employees of his recorded company
It's Suge Knight... I southland have to say anything else...
24
Marshmello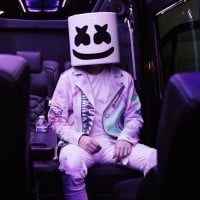 Christopher Comstock, known professionally as Marshmello, is an American electronic music producer and DJ.
The Chainsmockers aren't as formulaic as he is.
Stock presets playing boring (or cheese) melodies.
What's the deal?
25
Dr. Luke
He deserves to rott in hell (in my personal opinion) for what he's done...but hey, I guess some people are just born terrible human beings.
PSearch List