Top 10 Music Groups with the Best Harmonies
Nothing sends chills up and down one's spine like tight harmonies.

The Top Ten

1 Home Free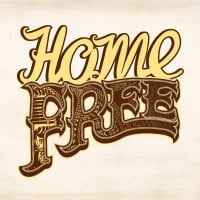 Home Free is an American a cappella group of five vocalists, Austin Brown, Rob Lundquist, Adam Rupp, Tim Foust, and Adam Chance.
Home Free are incredibly fantastic with their vocal harmony. It is very tight harmony, with them switching out on the lead many times in one song. Their high tenor, Austin Brown, has incredible range and ability to sing any style of music. Likewise, their bass, Tim Foust, was rumble in the low notes, but he can also sing tenor. Rob Lundquist sings tenor and has an very smooth, rich tone. Adam Chance, their baritone, can sing the low bass as well as tenor. That's why their sound is so great! They have an incredible sound!
Each member of Home Free has incredible talent. Combined together the chemistry is explosive. Whether it is on video, in the studio, or live on stage Home Free can do it all. They are fun, sexy, talented, funny and just good people.
Home Free has the greatest harmony ever of any group. They are pitch perfect and the harmony is tight. They need to be recognized for their super great talent. They use no instruments, they just happen to have the world's #1 beat boxer, Adam Rupp.
Absolutely, hands down the best harmonies. Tim's 5 octave range is incredible. Adam's vocal percussion is mind blowing. They have the Voices of angels and they are incredibly entertaining.
2
The Beach Boys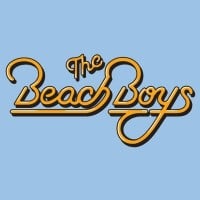 The Beach Boys are an American pop rock band formed in Hawthorne, California in 1961. The group's original lineup consisted of brothers Brian, Dennis, and Carl Wilson, their cousin Mike Love, and their friend Al Jardine.
I'm quite surprised they're even on the list. Usually they get completely overlooked, seeing them on #2 is pretty cool. Outside of acapella groups (which I don't really dig and as far as I'm concerned don't really count as they have to play in another league in terms of harmonies since otherwise they would be irrelevant) they definitely have the best harmonies of all time. Just look at Surf's Up. Starts out slow with only one voice, climaxing twice in a falsetto "columnated ruins domino", and in the end turning into a gigantic wall of harmonies, starting with three voices and a fourth soon kicking in making for the perfect harmonic experience.
Undoubtedly the most sophisticated and exquisite harmonies ever recorded. Often so much going on that it is impossible to hear everything. So many lesser known recordings that need to be heard a capella, eg. Please let me wonder, Break Away, Add some music to your day and the amazing Till I Die.
Can't believe anyone that has listened has not voted them number 1!
The most beautiful harmonies ever recorded. Sadly, they're fairly unheard of among the younger generation. They are at their best on In My Room.
I agree totally with you on The Beach Boys, PetSounds. They are always in perfect harmony. My personal favourite example of this is Fun Fun Fun. But also adore In My Room...
3
The Beatles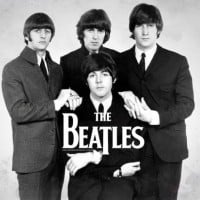 The Beatles were an English pop rock band formed in Liverpool in 1960. The members consisted of John Lennon, Paul McCartney, George Harrison and Ringo Starr. They were soon known as the foremost and most influential act of rock era. Rooted in skiffle, beat, and 1950s rock and roll, the Beatles later ...read more.
The Beatles changed music after listening to the early rockers like Little Richard and and carefully studying the 2 part harmonies of The Everly Brothers.
Well it's the Beatles the best rock group of all time who had amazing harmonies, lyrics, music and talent that lead the rock world for 7 years and whose influence is still felt today.
There's a reason why early Beatles songs became hits and that was because of the beautiful vocal harmonies of Paul McCartney and John Lennon. The two of them singing together on songs with Paul taking the higher harmony and John taking the lower harmony made the early Beatles sound. They really should be number 1
Thy should at least be number 2, behind The Beach Boys. The a-cappella groups on here are a little unfair, as their whole sound relies on harmonies to make the music in the first place. And home free is definitely not the greatest harmonizing group of all time.
4
The Mamas and the Papas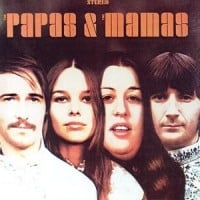 The Mamas & the Papas were an American folk rock vocal group formed in Los Angeles, California which recorded and performed from 1965 to 1968. The group was a defining force in the music scene of the counterculture of the 1960s. The group was composed of Americans John Phillips, Cass Elliot, and Michelle Phillips and Canadian Denny Doherty. Their sound was based on vocal harmonies arranged by John Phillips, the songwriter, musician, and leader of the group, who adapted folk to the new beat style of the early 1960s. ...read more.
Excellent list, PetSounds. The contrapuntal sound of this band with the four voices--alto, soprano, tenor, baritone--just sends me right over the edge. The group said that when they sang really closely together, there would be an overtone like a 5th voice, which they called Harvey. John Phillips was a master at arranging their four voices to maximum effect. I could go on and on and on, but I'll stop now.

P.S. Fleet Foxes are awesome
Their harmonies were so intricate and powerful. Really unmatched. Just listen to My Heart Stood Still and 12:30. Unbelievable. They were unmatched in my book.
Great harmonies and memorable melody lines.
5
Queen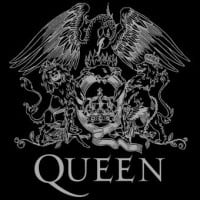 Queen are an English rock band formed in London in 1970. The original lineup was Freddie Mercury (lead vocals, piano), Brian May (guitar, vocals), Roger Taylor (drums, vocals), and John Deacon (bass guitar, vocals). Before forming into Queen, Brian May and Roger Taylor had played together in a band ...read more.
No one tops Queen! their harmonies were the best. Their songs the best. Freddie Mercury was a musician above just about anyone else. He was the best front man, songwriter and musician we have seen in music for a long time. After 26 years since his death, he is still regarded as the best.
Yes I agree they're so harmonious that Freddie mercury has a four octave vocal range that he's the pinnacle of the band and music history.He is a very flamboyant man that he is very powerful and worthy in music
Queen has the best. That statement is obvious
6
Simon and Garfunkel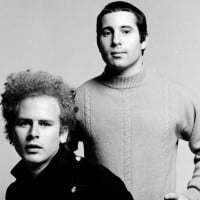 Simon & Garfunkel were an American folk rock duo consisting of singer-songwriter Paul Simon and singer Art Garfunkel.
The Sound of Silence is their best. Don't worry, it's not just white noise. On the contrary, it's one of the greatest songs ever recorded.
7
Crosby, Stills, Nash & Young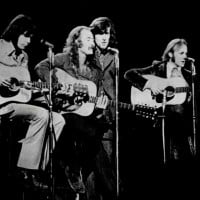 Crosby, Stills & Nash were an American-British-Canadian folk rock supergroup made up of David Crosby, Stephen Stills, and Graham Nash. They were known as Crosby, Stills, Nash & Young when joined by occasional fourth member Neil Young.
Listen to "Suite: Judy Blue Eyes"; specifically the Woodstock version. The second section of the song ("What have you got to lose" section) is absolutely mesmerizing.
The Woodstock version takes your breath away.Being live makes it even more unbelievable.
Best of all time
They are magic.
8
Eagles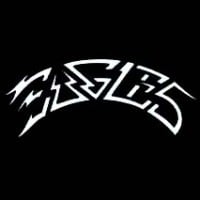 The Eagles are an American rock band formed in Los Angeles in 1971 by Glenn Frey, Don Henley, Bernie Leadon, and Randy Meisner.
They have so many talented singers coming from such different musical backgrounds. Their harmonies are nearly perfect and to have them anywhere other than the first spot on this list is unbelievable to me. They will go down in history as one of the greatest bands in history, and for a reason. Not one of their songs has bad harmonies, and every band member can sing impeccably. For those of you who don agree you can shove it because the Eagles are the greatest band of all time!
One listen to Seven Bridges Road is all you need to hear to understand that they were on the top of the heap for vocal harmonies.
For a classic rock band; their harmonies simply stand-out over all other classic rock groups. Perhaps a close number 1 overall.
Definitely one of the best harmony bands, esp. that first original line-up. They lost some of the magic though after Randy Meisner left.
9
Alice In Chains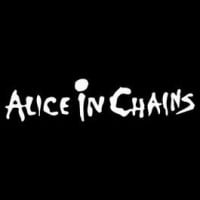 Alice in Chains is an American grunge/alternative metal band formed in Seattle, Washington, in 1987 by guitarist and songwriter Jerry Cantrell and original lead vocalist Layne Staley.
Just listen to No Excuses, Rooster, or I Stay Away to know why they are one of the best.
Granted its Jerry minus Layne but the new song "Voices" is the proof in the pudding.
These guys should be much higher on this list (buck naked ladies?... come on). Jerry continues to write amazing harmonic duets to this day.
10
Blind Guardian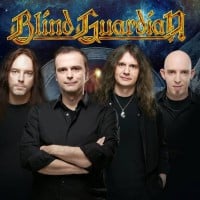 Blind Guardian is a German power metal band formed in the mid-1980s in West Germany. They are often credited as one of the seminal and most influential bands in the power metal and speed metal subgenres. Heavily influenced by Queen, they use the technique of overdubbing. They also incorporate large amounts of orchestral arrangements. Hansi Kürsch creates a huge choir effect by overdubbing his own voice multiple times in complex, overlapping harmonies. Thanks to overdubs and numerous backing vocals Blind Guardian stand out with a very dense sound.
The lead singer was heavily influenced by Queen and The Beach Boys but he does something different because he's the only good singer in this band:

1) he creates and sings everything - lead and backing vox with harmonies. That's really lots of work and singing but the result is absolutely beautiful;
2) then, if he wants to create a choir effect, he applies his signature practice of overdubbing his own voice multiple times in complex, overlapping harmonies.
Pure genius.
So his voice is the only one you hear but it's a godly voice. Enjoy.

Songs with moderate overdubbing:
Carry the Blessed Home, Distant Memories, Turn the Page, Otherland

Songs with more complex harmonies and massive overdubbing, creating a huge choir effect:
The Throne, At The Edge Of Time
The Contenders
11
Pentatonix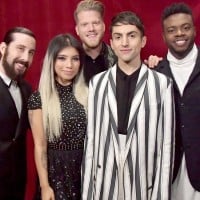 Pentatonix is an American a cappella group from Arlington, Texas, consisting of vocalists Scott Hoying, Mitch Grassi, Kirstin Maldonado, Kevin Olusola and Matt Sallee.
Every member of PTX is not only insanely talented musically, they are five of the nicest sweetest people you will ever meet. They make time for their fans and let them in to their lives as people not just as celebrities.

Their harmonies and arrangements are flawless. Some other musicians rehearse until they get it right; Pentatonix rehearse until they can't get it wrong.
They have changed the world of a capella forever. They sound better than most pop stars and they're only using their voices! They have talent that surpasses most singers. A very unique band that will change the future of music.
Pentatonix have done so much for mainstream music, as well as society in general. They are all very open about who they are and they let their fans know they are loved every day. They have changed the music industry by making organic and authentic music a thing again, and also by showing other artists you don't have to fall into the trap of fame and glory, it's ok to just be you. ❤️
Because of PTX, I have purchased new music. The first time in 19 years I have found a group worthy of my money. Their solo works as well!
12
ABBA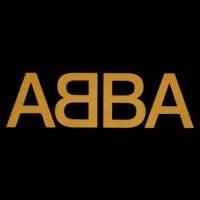 ABBA are a Swedish pop group formed in Stockholm in 1972 by members Agnetha Fältskog, Björn Ulvaeus, Benny Andersson, and Anni-Frid Lyngstad.
The harmony of Agnetha and Ann-Frid is perfect and at times beautiful beyond compare. There voices are exquisite, perfectly matched and cause the music to rise far beyond the actual lyrics. One of the finest pop bands of that era, and any era.
Extraordinary vocal harmony with ABBA. Listen to Does Your Mother Know, Agnetha, Anni-Frid and Bjorn knock it out of the park - perfect harmony.
Probably the best vocal ensemble in the history of popular music.
13
Fleetwood Mac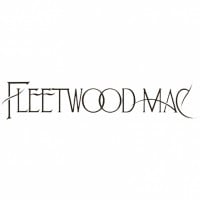 Fleetwood Mac are a British-American rock band formed in July 1967, in London. The band have sold more than 100 million records worldwide, making them one of the best-selling bands of all time.
The MOTOWN set was awesome. The Temptations, Box Tops, The Jacksons...On and on. The New Jack sound of the 90's like New Edition, Boyz II Men, On the Rock side...Kansas, Hall & Oates and Prince! So many Country bands Like Alabama, Lady Antebellum, The Judds, The Bellamy Brothers in there as well. So many Bands have influenced us all.
14
Van Halen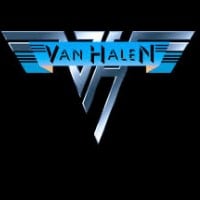 Van Halen was an American hard rock band formed in Pasadena, California, in 1972. From 1974 until 1985, the band consisted of guitarist Eddie Van Halen, vocalist David Lee Roth, drummer Alex Van Halen, and bassist Michael Anthony.
15
Gregorian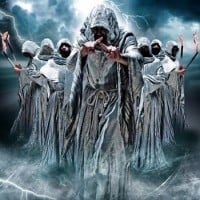 Gregorian is a German-British vocal group that was formed in 1999. It is lead by producer Frank Peterson, who is known for his work with Enigma. The group's choir has had countless singers, both male and female, during its career, the best known being Sarah Brightman.

The group's music resembles Gregorian chant music and is usually orchestral, bombastic and mystical. Typically, their songs are cover versions of pop and rock songs sung in a style resembling ancient church music.

In Germany, Gregorian have moderate chart success with 5 of their albums having been certified gold. ...read more.
This band performs Gregorian chant-inspired versions of modern pop, rock and metal songs.
Amazing vocal harmonies.
Songs:
Nothing else matters (Metallica), Comfortably Numb (Pink Floyd), Sweet Child Of Mine (Guns N Roses), The Unforgiven I (Metallica), Kashmir (Led Zepp).
16
Demons & Wizards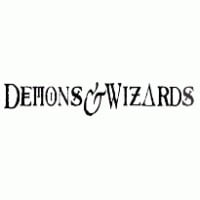 Demons and Wizards is a power metal band conceived as a side-project by vocalist for Blind Guardian, Hansi Kürsch, and the guitarist for Iced Earth, Jon Schaffer.
The lead singer of this band also sings for Blind Guardian described above and he applies the same techniques here, too, but here the choir effect is not that big. However, vocals and harmonies are still extremely impressive. Again, no other singers - it's only his voice on all song sections. Music genre is a bit different.
Songs:
My Last Sunrise - especially the intro and outro, the outro is exemplary;
Heaven Denies - especially the outro at 4:20 (it's gregorian chanting and it's one of the most beautiful vocal performances in the world);
Rage of passage - short intro song.
17
The Association
Highly underrated at the time. Another group with multiple singers capable of taking 'lead' or harmonizing superbly.
Ridiculously beautiful and powerful harmonies...
18
Boyz II Men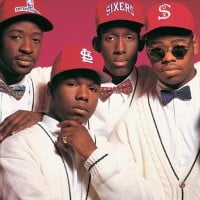 Boyz II Men is an American R&B vocal group, best known for emotional ballads and a cappella harmonies.
Heavenly harmonies performed by an innovative, deeply talented group of men.
19
Blue Rodeo
A fairly obscure, but quite good, Canadian band. They sound a good deal like the Eagles.
Timeless sound and lyrics!
20
Barenaked Ladies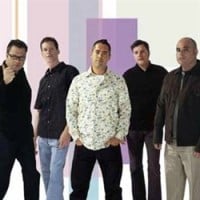 Barenaked Ladies is a Canadian rock band. The band is currently composed of Jim Creeggan, Kevin Hearn, Ed Robertson, and Tyler Stewart.
21 The O'Jays
22
Iron Maiden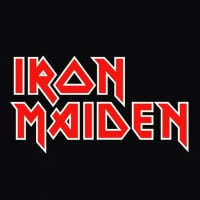 Iron Maiden are an English Heavy Metal band formed in Leyton, East London, in 1975 by bassist and primary songwriter Steve Harris. The most critically acclaimed period for the band was from 1983-1989. With vocalist Bruce Dickinson, bassist Steve Harris, lead guitarist Dave Murray, rhythm guitarist Adrian ...read more.
23
The 5th Dimension
The 5th Dimension should be a lot higher on the list. There Nyro penned hits defined Psychedelic soul!
Gorgeous and powerful!
24
Boston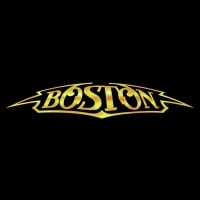 Boston is an American rock band from Boston, Massachusetts, that achieved their most notable successes during the 1970s and 1980s.
Their whole debut album is lined with harmonies, but the classic 'More Than a Feeling' uses them the best.
25
America
Men that sound like angels.
PSearch List