Top 10 Musicians Who are / Were Teachers
I didn't want to make the list title very long and I said "teachers" but it includes everything from school to university teaching, lecturing, training, instructing, coaching.

Ranking depends on:
- their own music skills (better musicians should be higher)
- the level of their teaching (ex., college/uni level teaching should be higher)
- the length of their teaching
- effectiveness of their teaching (ex., Joe Satriani and Mike Mangini trained other musicians)
- whether they liked teaching

The Top Ten

1 Brian May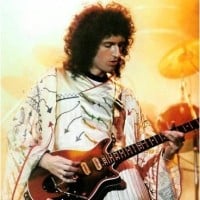 Brian Harold May is an English musician, singer, songwriter and astrophysicist, best known as the lead guitarist of the rock band Queen.
In 1971 he was a math and science teacher at South London's Stockwell Manor.
"It was very challenging," he said. "You couldn't get the children to attend unless they were incredibly interested in what you were saying. I had an advantage because I was young and could speak to them in their own language."
May says he enjoyed the job, except for one class when passed out scissors to be used to cut out shapes. "Half an hour later they were attacking each other, blood and paper everywhere! "
2
Mike Mangini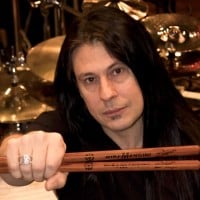 Mike Mangini is an American drummer. Since 2010, he has been a member of progressive metal band Dream Theater, following the departure of founding drummer Mike Portnoy.
A metal drummer who was an Associate Professor, faculty member at Berklee College of Music (Percussion Department). He left the college circa 2010 when he joined Dream Theater. His predecessor in Dream Theater, Mike Portnoy, was a student at this same college and department.
I put Mike Mangini higher than Brian May because Mangini taught at a much higher level and did it for much longer time than Brian. Both are great musicians.
3
Art Garfunkel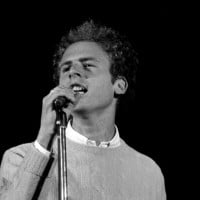 Arthur Ira "Art" Garfunkel is an American singer, poet and actor. He partnered in his earlier years with Paul Simon in the folk rock duo Simon & Garfunkel.
From 1971 to 1972 he taught math at the Litchfield Private School in Connecticut.
4
Joe Satriani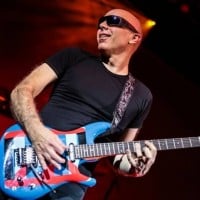 Joseph Satriani (born July 15, 1956) is an American instrumental rock guitarist and multi-instrumentalist. Early in his career, Satriani worked as a guitar instructor, with many of his former students achieving fame, such as Steve Vai, Larry LaLonde, Rick Hunolt, Kirk Hammett, Andy Timmons, Charlie Hunter, Kevin Cadogan, and Alex Skolnick; he then went on to have a successful solo music career. He is a 15-time Grammy Award nominee and has sold over 10 million albums, making him the biggest-selling instrumental rock guitarist of all time ...read more.
Guitar instructor / teacher. For details you can visit my list - Top 10 Best Students of Joe Satriani
5
Chuck Billy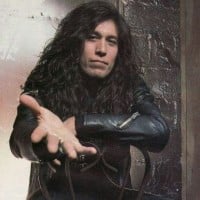 Charles "Chuck" Billy is an American vocalist, who is best known as the vocalist for the thrash metal band Testament.
A thrash metal singer who was a safety lecturer for truck drivers for 17 years.
6
Greg Graffin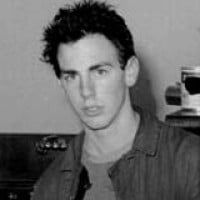 Gregory Walter Graffin is an American punk rock singer-songwriter, multi-instrumentalist, college lecturer, and author.
A punk rock musician. With a Ph.D from Cornell he teaches biology at Cornell.
7
Apostolos Apollo Papathanasio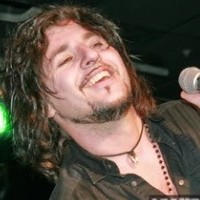 Apostolos 'Apollo' Papathanasio is a Swedish metal singer of Greek descent (Spiritual Beggars, ex-Firewind). He has also sang for Meduza, Evil Masquerade, Gardenian, and Richard Andersson's projects Majestic and Time Requiem.
Apollo is a metal singer who has been working as a music teacher for a school in Halmstad, Sweden.
I wish he was my music teacher - try these song he sings: Spiritual Beggars - Sweet Magic Pain, Dreamer, Turn the Tide, A New Dawn Rising.
8
Lord Worm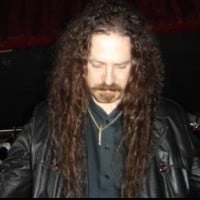 Dan Greening, aka Lord Worm, is the original vocalist for Cryptopsy, a Canadian technical death metal band. He is also an English teacher.
English teacher. Death metal vocalist. Side note: to me this guy has the most brutal death growl.
9
Roberta Flack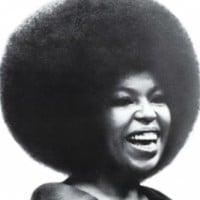 A high-school English teacher in North Carolina and later a music teacher. In 1986 she said of her teaching experience "The kids had never been actively involved in singing. I exposed them to Bach, Mozart, Handel, all the great choral things."
10
J.T. Taylor
The lead singer for Kool and the Gang was a nursery school teacher before that.
The Contenders
11
Steve Miller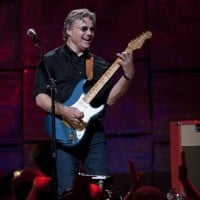 Steven Haworth Miller is an American guitarist, singer, and songwriter, known as leader of the Steve Miller Band.
He taught master classes at USC for students enrolled in the school's music and music industry programs.
12
Gene Simmons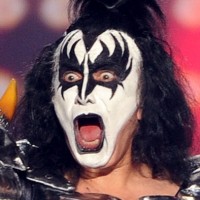 Chaim Witz, known professionally by his stage name Gene Simmons, is an Israeli-American musician, singer, songwriter, record producer, entrepreneur, actor and television personality.
Yes, he was but keep in mind he was a teacher only for 6 months and it was long ago. For these reasons he shouldn't be very high on this list although he's very popular.
He was a Math teacher.
13
Sting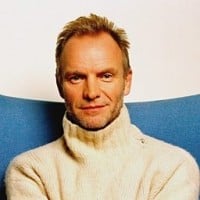 Gordon Matthew Thomas Sumner CBE, known professionally by his stage name Sting, is an English musician, singer, songwriter, multi-instrumentalist, activist, actor, and philanthropist. He is best known as the lead singer for the English band The Police
He taught elementary English from 1974 to 1976 at St. Paul's First School in Northeastern English town of Cramlington.
But he says he didn't like teaching so he isn't on top spots.
14
Kenny Aronoff
He is the John Mellencamp's drummer who also joined the faculty at Indiana University's School of Music to teach percussion. After several years as an associate professor, his success as a session drummer forced him to quit the classroom.
15
Kim Larsen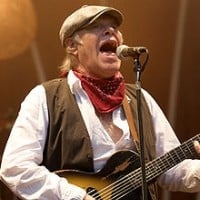 16
Ralf Scheepers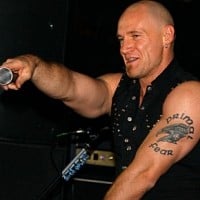 Ralf Scheepers is the vocalist for German heavy metal band Primal Fear. He has a relatively high-pitched tenor-esque singing voice and sometimes uses a shriek reminiscent of Judas Priest's Rob Halford, although it is his baritone lows which give him a near four-octave range in the modal register.
A metal singer who is also a vocal coach/teacher.
17
Linda Spa
She was a member of Tangerine Dream, playing sax and keyboard, but in recent years she works at a secondary school music teacher in Austria. I know because I used to be one of her students. Without a doubt one of the nicest teachers there is. It was basically impossible not to pass her class.
18
Myles Kennedy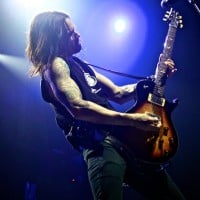 Myles Richard Kennedy is an American musician, singer and songwriter best known as the lead vocalist and rhythm guitarist of the rock band Alter Bridge, and as the lead vocalist in Slash's current band: Slash featuring Myles Kennedy and The Conspirators.
19
Sheryl Crow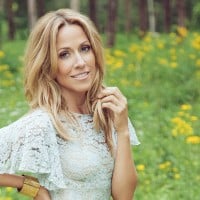 Sheryl Suzanne Crow is an American singer-songwriter and actress. Her music incorporates elements of pop, rock, folk, country and blues.
20
Pat Benatar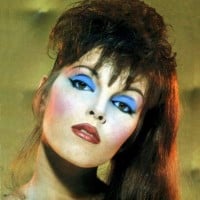 Patricia Mae Andrzejewski, known professionally by her stage name Pat Benatar, is an American singer, songwriter, and four-time Grammy Award winner.
21 Mike Score
22
Peter Lennodo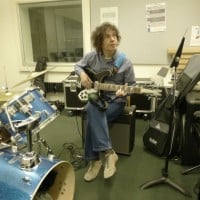 Peter Lennodo is a British musician. He is also a composer, songwriter and multi-instrumentalist. He is best known as the vocalist, lead guitarist and main songwriter of the rock band The Arcana.
23 Nocturno Culto
BAdd New Item