Top 10 Musicians Who Correctly Predicted Their Own Death
Some of these musicians even wrote songs with the tiniest details of their deaths such as date, cause of death or circumstances. These people said certain things in interviews or songs, or their predictions were documented in other ways.

The Top Ten

1 John Lennon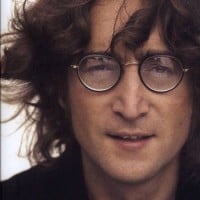 John Winston Ono Lennon, MBE (9 October 1940 - 8 December 1980) was an English singer and songwriter who rose to worldwide fame as a co-founder of the Beatles, the most commercially successful band in the history of popular music. He was assassinated by Mark David Chapman on December 8, 1980 at age 40. Lennon was characterised by the rebellious nature and acerbic wit in his music, writing and drawings, on film, and in interviews. His songwriting partnership with Paul McCartney remains the most successful in history.
In an interview in the 60s, he was asked how he would probably die.

He jokingly answered "I'll probably be popped off by some loony with a gun!"
It's amazing to me that he predicted the way he died 20 years before he actually died!
Wow. All's I got to say is just "wow".
2
Bon Scott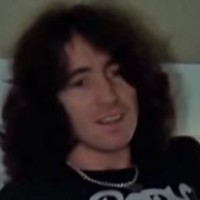 Ronald Belford "Bon" Scott was a Scottish-born Australian rock musician, best known for being the lead singer and lyricist of Australian hard rock band AC/DC from 1974 until his death in 1980. He was born in Forfar and lived in Kirriemuir, Scotland, for 5 years before moving to Melbourne, Australia, with his family in 1952 at the age of six.
That thing remained very mysterious to me. They found his friend for best match. It's all like planned up.
He even took measures - found his own replacement in a bar (Brian Johnson sang there) and gave the name and phone number to Angus ("just in case"). When Bon Scott died, Angus called Brian Johnson.
The song carry me home
3
Jimi Hendrix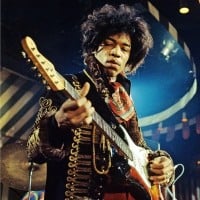 Jimi Hendrix (born November 27, 1942 - September 18, 1970) was an American rock guitarist, singer, and songwriter. Although his mainstream career spanned only four years, he is widely regarded as one of the most influential electric guitarists in the history of popular music, and one of the most celebrated musicians of the 20th century. The Rock and Roll Hall of Fame describes him as "arguably the greatest instrumentalist in the history of rock music". Hendrix is consistently ranked on lists of musicians who died too soon.
He wrote a song called 'The Ballad of Jimi', with these lines:

"Many things he would try for he knew soon he'd die", "Now Jimi's gone, he's not alone / His memory still lives on", "Five years, this he said / He's not gone, he's just dead ".

He died exactly FIVE years later and yes - his legacy still lives on.
4
Bob Marley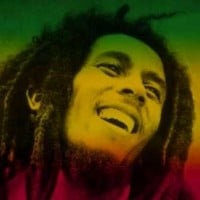 Robert Nesta "Bob" Marley was a Jamaican reggae singer, songwriter, musician, and guitarist who achieved international fame and acclaim.
Now this is something!
5
Marc Bolan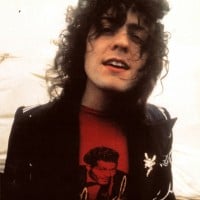 Marc Bolan, born Mark Feld (30 September 1947 – 16 September 1977) was an English singer-songwriter, musician, guitarist, and poet. He was best known as the lead singer of the glam rock band T. Rex. Bolan was one of the first pioneers of the glam rock movement of the 1970s. He died at age 29 in a car accident in September 1977, a fortnight before his 30th birthday.
In the song 'Solid Gold Easy Action', there's a line: "Life is the same and it always will be / Easy as picking foxes from a tree".

5 years later, he died in a car, wrapped around a tree and the license plate that read "FOX 661L".
6
The Rev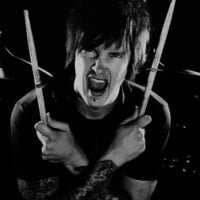 James Owen Sullivan (February 9th, 1981 - December 28th 2009), better known by his stage name "The Rev" (Short for "The Reverend Tholomew Plague") was an American musician, singer and songwriter, best known as the former drummer, backing vocalist and co-founder of the American alternative metal/ metalcore band Avenged Sevenfold. He was also in the metalcore stage of Avenged Sevenfold. He is often regarded as one of the world's best drummers, especially in the 21st century. He is not only known as one of the best drummers of the bands history, but also crucial to Avenged Sevenfold as a backing vocalist, making the song "A Little Piece Of Heaven" possible.
He said in an interview: "I'm gonna become a rockstar and die before the age of 30".
Also, he wrote a song named "Death" and 3 days later he was found dead.
7
Warren Zevon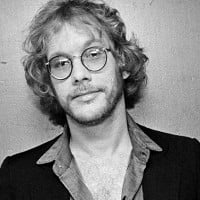 Warren William Zevon was an American rock singer-songwriter and musician. Zevon's most famous compositions include "Werewolves of London", "Lawyers, Guns and Money", "Roland the Headless Thompson Gunner" and "Johnny Strikes Up the Band", all of which are featured on his third album, Excitable Boy.
He predicted the cause of his death in the song 'The Factory':

"Kickin' asbestos in the factory, punchin' out Chryslers in the factory, breathin' that plastic in the factory."

16 years later, he died from a type of lung cancer, which is often caused by exposure to asbestos.
Oddly enough, Zevon never worked in a factory and wasn't exposed to asbestos, so the chances of developing this type of cancer were nil.
8
Tupac Shakur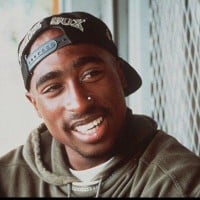 Tupac Amaru Shakur, also known as 2Pac, was an American rapper and actor born on June 16, 1971 in East Harlem, New York. Tupac sold over 75 million records worldwide and has been referred to in multiple major publications such as Rolling Stone as one of the greatest music artists of all time. 2Pac was assassinated on September 1996 at the age of 25... read more
On Richie Rich's song 'N***** Done Changed', 2Pac raps these lyrics:

"I been shot and murdered, can tell you how it happened word for word. But best believe, that n***** gon' get what they deserve".

Only two months later, Tupac Shakur was shot. His case is still unsolved.
In Changes, he also ends the last verse with (I know it's not a prediction, but still it's hard not to notice):
"'Cause I always got to worry 'bout the pay backs
some buck that I roughed up way back
comin' back after all these years
rat-a-tat-tat-tat-tat that's the way it is"
That's the final line of the song (apart from the chorus). Eerie.
faked his death
9
Eddie Cochran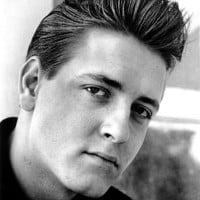 Edward Raymond "Eddie" Cochran (October 3, 1938 – April 17, 1960) was an American musician. Rock and roll pioneer, he was only 21 years old when he died in a car crash.

Cochran's rockabilly songs, such as "Twenty Flight Rock", "Summertime Blues", "C'mon Everybody", and "Somethin' Else", captured teenage frustration and desire in the mid-1950s and early 1960s. He experimented with multitrack recording, distortion techniques and overdubbing even on his earliest singles. He played the guitar, piano, bass and drums.

His image as a sharply dressed and good-looking young man with a rebellious attitude epitomized the stance of the 1950s rocker, and in death he achieved an iconic status. ...read more.
He recorded the song "Three Steps To Heaven" in January 1960. Just over three months later, he died in a car crash.
10
Buddy Holly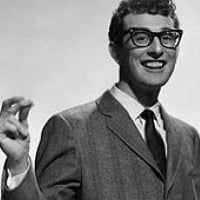 Buddy Holly, born Charles Hardin Holley (September 7, 1936 – February 3, 1959) was an American musician and singer-songwriter who was a central figure of mid-1950s rock and roll. He was a rising star when a tragic plane crash struck him down at age 22.

During his short career, Holly wrote, recorded, and produced his own material. He is often regarded as the artist who defined the traditional rock-and-roll lineup of two guitars, bass, and drums. Holly was a major influence on later popular music artists, including The Beatles, The Rolling Stones, Eric Clapton, and Elton John. ...read more.
He was singing The Day When I Die minutes before his tragic plane crash.
The Contenders
11
John Entwistle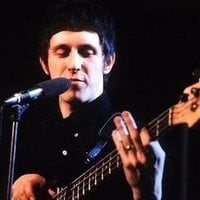 John Alec Entwistle, was an English singer, songwriter, composer, musician, film and music producer. He is mostly known as the lead bassist for the rock band The Who.
He wrote the song "Love Is A Heart Attack" and soon after he died from heart attack before the beginning of the tour. More precisely, his death was due to a heart attack induced by a cocaine overdose.
12
Lynyrd Skynyrd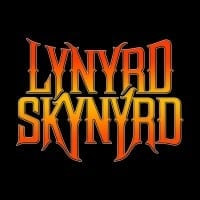 Lynyrd Skynyrd is an American rock band best known for popularizing the Southern rock genre during the 1970s They are known for songs like "Free Bird", "Sweet Home Alabama" and "Tuesdays Gone" .
The cover of their 1977 LP features the band engulfed in flames. Three days after its release, the band's plane crushed.
Also, on the album there's a song called 'That Smell' with these lyrics:
"Say you'll be alright come tomorrow, but tomorrow might not be here for you", "Angel of darkness upon you", "The smell of death surrounds you."
13
Michael Jackson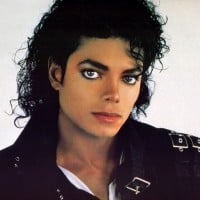 Michael Jackson (Michael Joseph Jackson; August 29, 1958 – June 25, 2009) was an American singer, dancer, and songwriter. He passed away from cardiac arrest caused by a propofol and benzodiazepine overdose on June 25, 2009. He donated (at least) a remarkable 500,000,000 dollars to charity. Michael is also known as The King of Pop (a title given to him by Elizabeth Taylor) or under the initials MJ... read more
Yes, he always said to his closest friends that he was scared for his life, even in his last phone call, he said that someone is tryna murder him. So I believe that he was murdered. There are lots of people involved in his death.
Can somebody say how he predicted his death? Because someone added him to this list, people are voting for him but nobody explained anything...
14
Kurt Cobain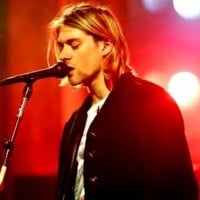 Kurt Cobain was born February 20, 1967, in Aberdeen, Washington. In 1987, he started the grunge band Nirvana, which became one of the most successful bands ever. He was a talented yet troubled grunge performer. Kurt Cobain became a rock legend in the 1990s with his band. He committed suicide at his Seattle home in 1994.
"And I swear that I don't have a gun. No I don't have a gun." Dude literally just predicted his death right there. I'm one of those people who believe that he was murdered rather than committed suicide so that right there just proved that he didn't kill himself because he wasn't suicidal!
He said that he'd become a Rockstar, kill himself and go out in a blaze like Jimi Hendrix to a schoolmate when he was 14.
Why's he on here twice?
15
XXXTentacion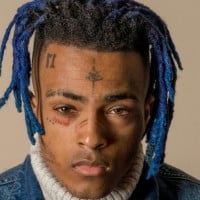 Jahseh Dwayne Onfroy (January 23, 1998 - June 18, 2018), known professionally as XXXTentacion, and often referred to as X, was an American rapper, singer, songwriter, and criminal.
I can, he did it by putting a backwards subliminal message in one of his songs, the subliminal message was "Must go now, must go now," creepy right?
Can somebody explain how and when he predicted it?
"If I'm going to ever die or become a sacrifice"...
16
Jim Morrison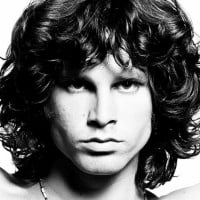 James Douglas "Jim" Morrison was an American singer, songwriter, and poet best remembered as the lead singer of the Doors.
And how he did that?
17
Mitch Lucker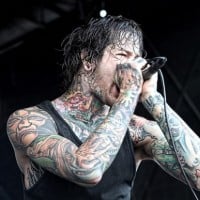 Mitchell Adam "Mitch" Lucker was an American musician and lead singer for the deathcore band Suicide Silence.
In an interview, Mitch cited that he would probably die riding his bike or speeding. He posted a photo of himself one night, drunk on his bike. That night he got in an accident and died.
"My death will be the greatest thing to happen to this world".

And it was.
18
The West Coast MC
In an interview he was asked where he saw himself in the next few years and he said, "Best case, in a cemetery. Not in a cemetery, sprinkled in ashes smoked up by my homies. I mean, that's the worst case."
19
Darby Crash
Just look into the mess of a story that is Darby Crash. In an interview, while with the band The Germs, he said jokingly (paraphrasing) that who knows, he could kill himself at the age of 22. In 1980, Darby intentionally overdosed on heroine and died at the age of 22.
20
Freddie Mercury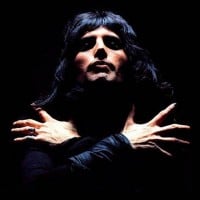 Freddie Mercury (born Farrokh Bulsara, 5th September 1946 - 24th November 1991) was a Zanzibari-born British singer of Indian descent, songwriter and record producer, known as the lead vocalist and songwriter of the British rock band Queen. He also became known for his flamboyant stage persona and four-octave vocal range. Before he became a singer he has been in 3 other bands (Ibex, Sour Milk Sea, and The Hectics). He died on November 24, 1991 from bronchopneumonia as a result from HIV/AIDS
He always knew he was going to die young.
"I'll be dead darling, are you crazy?"
21
Steve Marriott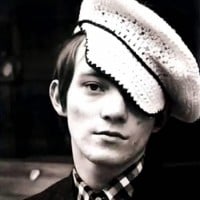 Stephen Peter "Steve" Marriott was an English musician, songwriter and frontman of two notable rock and roll bands, spanning over two decades.
The song "Tin Soldier", which he sang both with Humble Pie and solo, opens with the line "I am a little tin soldier that wants to jump into your fire". Marriott died in a house fire.
22
Juice WRLD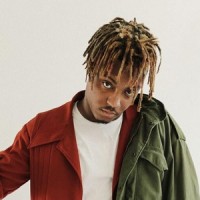 Jarad Anthony Higgins (December 2, 1998 – December 8, 2019), known professionally as Juice Wrld (pronounced "juice world"; stylized as Juice WRLD), was an American rapper, singer, and songwriter. He is considered to be a leading figure in the emo-rap and SoundCloud rap genres which garnered mainstream attention during the mid-late 2010s. His stage name was derived from the film Juice (1992) and he stated it represents "taking over the world". ...read more.
"What's the 27 club? / We ain't making it past 21".
He rapped this song the song "Legends" which was dedicated to XXXTentacion and Lil Peep.
23
Ritchie Valens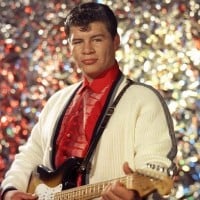 Richard Steven Valenzuela (May 13, 1941 – February 3, 1959), known as Ritchie Valens, was an American singer, songwriter and guitarist. A rock and roll pioneer and a forefather of the Chicano rock movement, Valens' recording career lasted eight months, as it abruptly ended when he died (aged 17) in ...read more.
24
Mac Miller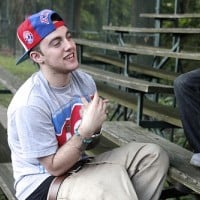 Malcolm James McCormick (January 19, 1992 – September 7, 2018), best known by his stage name Mac Miller, was an American rapper from Pittsburgh, Pennsylvania. He was also a noted record producer under the pseudonym Larry Fisherman. Miller died of an apparent drug overdose on September 7, 2018.
25
David Bowie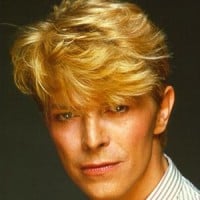 David Robert Jones, known professionally as David Bowie (January 8, 1947 - January 10, 2016) was an English singer born in London, the son of a fundraiser and a waitress. He is credited for his experimental and creative musical discography which has won praise and accolades for many critics and fans... read more
Bowie wrote the song Space oddity, in which astronaut Major Tom dies in space.

20 years later, Bowie died from a meteor shower after he was playing a show live in the space shuttle.
Can somebody explain when and how he predicted his death? Because I think Mumbizz01 is right - Bowie didn't predict his own death.
Bowie didn't predict his own death, he recorded the final album as a swan song.
PSearch List