Top 10 Musicians Who Died In the Worst Ways
This list examples the horrible ways musicians died! R.I.P. to all these amazing guys/gals!

The Top Ten

1 Cliff Burton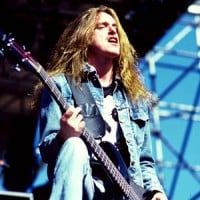 Clifford Lee "Cliff" Burton (February 10th 1962 - September 27th 1986) was an American musician, best known as the second bass guitarist for the American thrash metal band Metallica, recording three studio albums. ...read more.
Cliff Burton died in a bus crash. He was flown out of the tour bus window and the bus crashed and landed on him, TWICE. He was only 24 years old
Cliff Burton will forever be passed on as not just one of the greatest bassists of all time in general, but also one of the most talented musicians of his time. Tracks like "For Whom the Bell Tolls" and "Orion" are examples of how great he is, to the point where the former is something not even Metallica itself could replicate fully.

His death may have been swift and unexpected, but his legacy will be carried on to an entire generation of musicians, not just Rock and Metal.

RIP to the bass master himself (10 February 1962 - 27 September 1986) "Cannot the Kingdom of Salvation take me Home..."
I really can't imagine the pain he had to experience in the last minutes of his life in that bus...
Flying out a bus window, then having the bus fall on him not once, BUT TWICE.
2
Dimebag Darrell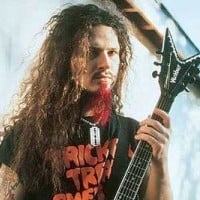 Darrell Lance Abbott, also known as Diamond Darrell and Dimebag Darrell, was an American guitarist and songwriter best known as a founding member of two bands, Pantera and Damageplan, alongside his brother, Vinnie Paul. Abbott died in 2004 after he was shot by a mentally unstable fan.
Shot onstage while performing, and his own brother had to watch it from behind the drums. That's horrifying
Pantera guitarist was shot onstage while performing! R.I.P. Dimebag.
Got shot onstage right in front of his bandmates and sibling. R.I.P.
He should be number 1
3
John Lennon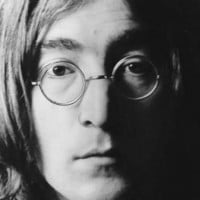 John Winston Ono Lennon, MBE (9 October 1940 - 8 December 1980) was an English singer and songwriter who rose to worldwide fame as a co-founder of the Beatles, the most commercially successful band in the history of popular music. He was assassinated by Mark David Chapman on December 8, 1980 at age 40. Lennon was characterised by the rebellious nature and acerbic wit in his music, writing and drawings, on film, and in interviews. His songwriting partnership with Paul McCartney remains the most successful in history.
Taken too soon. Murdered by an unstable fan. A man of peace, integrity, unbelievable compassion and brilliance. Missed every day all over the world!
Murdered by gunshot when with his wife, Yoko Ono, outside of a hotel.
4
Euronymous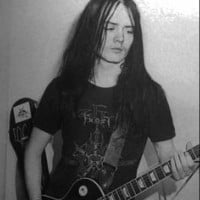 Øystein Aarseth (1968-1993), who went by the pseudonym Euronymous, was a Norwegian guitarist and co-founder of the Norwegian black metal band Mayhem. Euronymous was stabbed to death by band member Varg Vikernes in August 1993. ...read more.
I don't care about him because he wasn't much better than his murderer (Varg Vikernes) but Varg was his colleague and this type of death is really painful and sadistic. The list title says "who died in the worst ways".
Apparently, he wasn't a very nice guy but his death was extremely brutal and violent; he was stabbed about 27 times with a hunting knife.
This crazy satanism got stabbed over 30 times. I don't really care about him but he died brutally
Stabbed almost 30 times with and sliced with broken glass.
5
John Bonham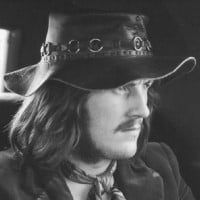 John Henry Bonham was born on May 31, 1948 in Redditch, United Kingdom. Bonham (nicknamed Bonzo) was a professional hard rock drummer who was best known for being the drummer in the band Led Zeppelin. Bonham was also one of the background singers in the band. His drumming is mainly displayed on the ...read more.
He had alcohol poisoning, choked on his own puke, then soon caused him to die in his sleep. I didn't put him high on the list because I'm a huge Led Zeppelin fan, it's because that's just horrible.
6
Marvin Gaye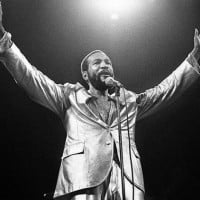 Marvin Gaye (born Marvin Pentz Gay Jr.; April 2, 1939 – April 1, 1984) was an American singer and songwriter. He helped to shape the sound of Motown in the 1960s, first as an in-house session player and later as a solo artist with a string of hits, earning him the nicknames "Prince of Motown" and "Prince of Soul". ...read more.
Shot by his own Father.
Eff his father
7
Selena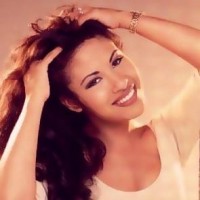 Selena Quintanilla-Pérez was an American singer, songwriter, spokesperson, actress, and fashion designer.
I think her killer was mad at her about something.
Shot by her best friend/fan club manager... Ouch!
Wow her best friend shot her! I here Selena Gomez was named after her
8
Christina Grimmie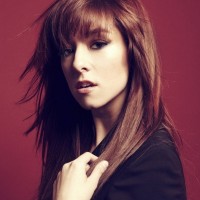 Christina Victoria Grimmie (March 12th 1994 - June 10th 2016), known on YouTube as zeldaxlove64, was an American singer-songwriter known for participating in The Voice and for her covers of hit songs by contemporary pop musicians. She was shot dead during a meet-and-greet in Orlando, Florida, by fan ...read more.
Getting shot by a deranged fan whilst she was signing autographs to her fans and not to mention her own brother being there when she was shot is just flat-out devastating. Her brother tackled the attacker, which did save the lives of others, but he couldn't save his sister. That's just heartbreaking :(.
9
Randy Rhoads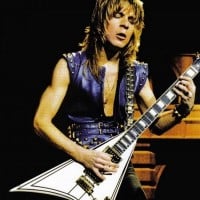 Randall William "Randy" Rhoads was an American heavy metal guitarist who played with Ozzy Osbourne and Quiet Riot. He was killed in a plane crash.
The guy got blown apart in a plane crash. And worst of all, he was only 25 meaning (Like Cliff Burton) he still had a lot of potential left to show the world for :(.
10
Randy California
He did indeed die a hero, and saved his 13-year old son from dangerous Hawaiian surf. His body was never recovered.
Drowned in the ocean while trying to save his son.
The Contenders
11
Chuck Schuldiner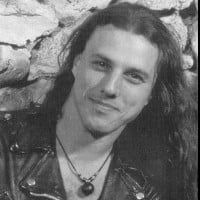 Charles Michael "Chuck" Schuldiner (1967-2001) was an American singer, songwriter, and guitarist, best known as the founder and vocalist, guitarist and bassist of the American heavy metal band Death. He is considered the most influential figure in Death Metal, with some publications referring to Chuck ...read more.
Such a talented and nice musician, he deserved to live a full and happy life instead of losing his life to cancer.
Died of a horrible cancerous tumour.
12
Buddy Holly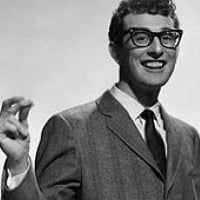 Buddy Holly, born Charles Hardin Holley (September 7, 1936 – February 3, 1959) was an American musician and singer-songwriter who was a central figure of mid-1950s rock and roll. He was a rising star when a tragic plane crash struck him down at age 22.

During his short career, Holly wrote, recorded, and produced his own material. He is often regarded as the artist who defined the traditional rock-and-roll lineup of two guitars, bass, and drums. Holly was a major influence on later popular music artists, including The Beatles, The Rolling Stones, Eric Clapton, and Elton John. ...read more.
Poor guy got into a plane crash.
13
Keith Relf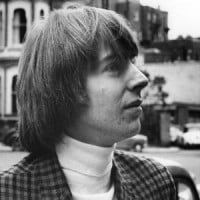 Keith Relf was an English musician, well known as the lead singer for the psychedelic band The Yardbirds.
He wasn't playing in the bathtub, it was just a badly installed plug that electrocuted him through his amp.
Not "just" electrocution, he was rehearsing in the bathtub with his plugged-in electric guitar!
He was killed by electrocution.
14
Tupac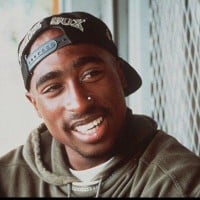 Tupac Amaru Shakur, also known as 2Pac, was an American rapper and actor born on June 16, 1971 in East Harlem, New York. Tupac sold over 75 million records worldwide and has been referred to in multiple major publications such as Rolling Stone as one of the greatest music artists of all time. 2Pac was assassinated on September 1996 at the age of 25. ...read more.
Him and Biggie were murdered.
15
Elliott Smith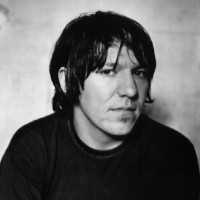 Stabbed in the heart with a kitchen knife.
16
Jeff Buckley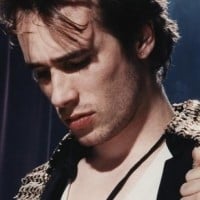 Jeffrey Scott "Jeff" Buckley (November 17, 1966 – May 29, 1997) raised as Scott "Scottie" Moorhead, was an American singer-songwriter and guitarist.

Jeff Buckley was born in Anaheim, California, from musical lineage. His mother, Mary Guibert, was a classically trained musician, and his father, Tim Buckley, was a well-known folk singer. Buckley, however, only met his father one time; the two spent a week together when Jeff was 8. The elder Buckley died of a heroin overdose at age 28, less than a year after the pair's meeting. ...read more.
Accidental drowning - no drugs, alcohol, or suicide. He was in a good frame of mind prior to the accident.
17
Ian Curtis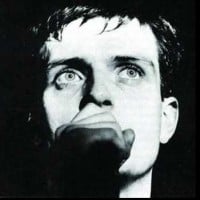 Ian Kevin Curtis (15 July 1956 – 18 May 1980) was an English musician and singer-songwriter. He is best known as the lead singer and lyricist of the post-punk band Joy Division. Curtis, who suffered from epilepsy and depression, killed himself on 18 May 1980 (at the age of 23), on the eve of Joy Division's first North American tour, resulting in the band's dissolution and the subsequent formation of New Order. Curtis was known for his bass-baritone voice, dance style, and songwriting filled with imagery of desolation, emptiness and alienation.
Suicide by hanging.
18
Dennis Wilson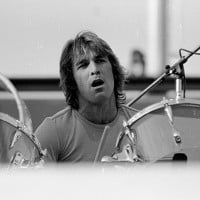 Drowned in his boat after drinking.
19
Mia Zapata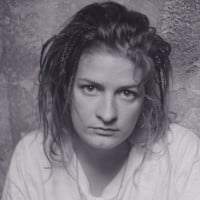 Mia Katherine Zapata (August 25, 1965 – July 7, 1993) was the lead singer for the Seattle punk band The Gits. After gaining praise in the nascent grunge rock scene, Zapata was murdered in 1993 during the recording of The Gits second album. The crime went unsolved for a decade before her killer, Jesus ...read more.
20
David Bowie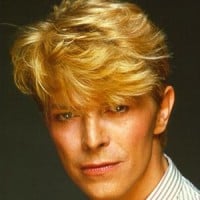 David Robert Jones, known professionally as David Bowie (January 8, 1947 - January 10, 2016) was an English singer born in London, the son of a fundraiser and a waitress. He is credited for his experimental and creative musical discography which has won praise and accolades for many critics and fans. The man who the world knew as David Bowie was an actor, a painter, a philosopher, and many other things. But first and foremost, and what he was known for most, he was a rock star, covering every genre from psychedelic folk to industrial. His influence on fashion, music, and pop culture in general remains as his legacy--along, of course, with his unforgettable music.
He died of cancer on Monday, so that was 2016's Blue Monday.
Died if cancer! I am so sad I loved David Bowie!
21
Dead (Mayhem)
What's worse is that his dead body was used on one of Mayhem's album covers.
This said musicians that died the worst ways. How isn't this guy top 5?
22
The Notorious B.I.G.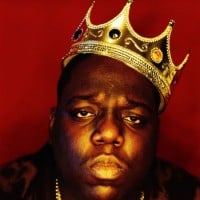 Christopher George Latore Wallace, born May 21, 1972, better known by his stage name The Notorious B.I.G (sometimes Biggie Smalls or just simply Biggie), is an American rapper from Brooklyn, New York. On March 9, 1997, he was murdered in a drive by shooting in Los Angeles, California at the age of only ...read more.
23
Chester Bennington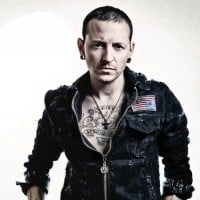 Chester Charles Bennington (March 20th, 1976 - July 20th, 2017) was an American musician, singer, songwriter and actor, best known for being the lead singer of Linkin Park. Before he was known for Linkin Park, Bennington was the lead singer of post-grunge act Grey Daze who was heavily inspired by Stone ...read more.
24
Kurt Cobain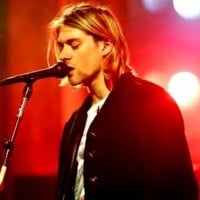 Kurt Cobain was born February 20, 1967, in Aberdeen, Washington. In 1987, he started the grunge band Nirvana, which became one of the most successful bands ever. He was a talented yet troubled grunge performer. Kurt Cobain became a rock legend in the 1990s with his band. He committed suicide at his Seattle home in 1994.
25
Keith Moon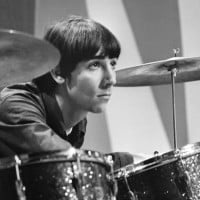 Keith John Moon was an English drummer for the rock band the Who. He was noted for his unique style and his eccentric, often self-destructive behaviour. His drumming continues to be praised by critics and musicians.
PSearch List