Best Progressive Death Metal Bands
The Top Ten
1
Opeth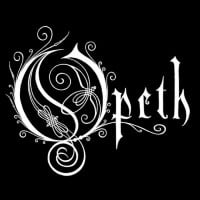 Opeth is a Swedish progressive death metal band from Stockholm, formed in 1990 by David Isberg, who invited Mikael Akerfeldt into the band as a bassist. Isberg ended up leaving the band, which lead to Mikael becoming the band's vocalist, guitarist, principal songwriter, and driving force. Along with Edge of Sanity, Opeth is credited with being the first progressive death metal band, although they now play progressive rock. Akerfeldt is good friends with Jonas Renkse of Katatonia, and Steven Wilson of Porcupine Tree.
I haven't listened to them in quite a while, but they're still an awesome band! Still Life is definitely one of my favourite death metal records.
Masters of this sub genre. A lot has been expressed about their greatness and my opinion won't make much of a difference. I'm not not at all mad that they have switched their genre, because objectively they still sound great.
Opeth pre-Heritage will always and forever be my favorite band. No other band has such great swings between clean/growls. Ghost reveries and blackwater park are simply the greatest albums of all time in my opinion. But all other albums were masterpieces.

The "new" opeth though is not my cup of tea at all... :(
Very good Progressive Melodic Death Metal. Still Life and Blackwater Park are one of my all-time favorites.

I wished they kept their style, but unfortunately they do Prog Rock now...
2
Death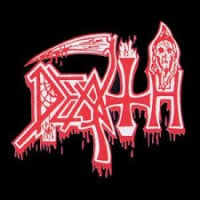 Death was an American death metal band formed in 1983 by Chuck Schuldiner. Death is considered to be one of the most influential bands in heavy metal and a pioneering force in death metal. Its debut album, Scream Bloody Gore, has been widely regarded as the first death metal record, while the band's driving force, Chuck Schuldiner, is acknowledged as the "Godfather of Death Metal." Death released 7 studio albums, and are the band that started the Florida Death Metal scene. They were known for their death metal classics Lack of Comprehension and Crystal Mountain. Death ended in 2001 when Schuldiner died of Brain Cancer.
Myth debunk: Death did not invent progressive death metal. Only Symbolic and The Sound of Perseverance are progressive death metal albums. Human and Individual Patterns are just technical death metal. So Death's first progressive death metal album was in 1995, which is predated by Atheist's Unquestionable Presence by 4 years
Late era Death (since the Human album) is definitely Progressive Death Metal and the best of its kind in my opinion. Human, Individual Thought Patterns, Symbolic and The Sound Of Perseverance are superb albums and not much bands reach this class!
First off, how is Death not #1 since they basically made the genre, and second of all, The Sound of Perseverance and symbolic are the best reasons for why they should be in the first slot. Opeth is great and all, but Death tops all.
No one tops them. They made death metal, and evolved it to something bigger since "Human".
3
Gojira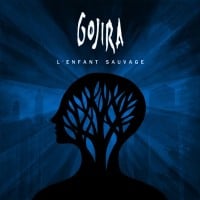 Gojira is a progressive metal band from Bayonne, France. The band was known as Godzilla until 2001. Gojira is composed of Joe Duplantier on vocals and rhythm guitar, his brother Mario Duplantier on drums, Christian Andreu on lead guitar, and Jean-Michel Labadie on bass.
The song writing and passion put in their albums is astonishing, awesome band m/
4
Atheist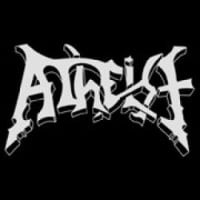 Atheist is a progressive/technical death metal band from Florida, founded in 1984 by drummer Steve Flynn and singer/guitarist Kelly Shaefer.
Incredible Avantgarde/Progressive Death Metal band. Not as melodic as Edge of Sanity or Opeth, but way more progressive!
Their sound is an excellent mixture of Jazz, Progressive Metal and many Death Metal elements.
Unquestionable Presence was a true masterpiece and Piece of Time was almost similary incredible!
(Their later albums are not that superb, but still good in my opinion.)
The best ever prog death band, the fathers of genre.
5
Edge of Sanity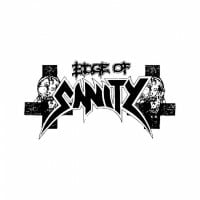 Edge of Sanity was a Swedish progressive death metal band that, alongside Opeth, is commonly regarded as being the first to fuse extreme metal styles like death and black metal with progressive rock. Their sound is often described as "Progressive Melodic Death Metal".
Dan Swanö is a legend! Everything his hands touch becomes magical, I guess. Edge of Sanity with Dan Swanö as songwriter and vocalist made epic albums!
Only their debut was a bit weak and the 2 albums, where Dan didn't wrote all the songs (Cryptic & Infernal) weren't that great..

Nevertheless the 2 Crimson-Albums and Purgatory Afterglow are Progressive Melodic Death Masterpieces!
I like it a lot
6
Caustic Euphony
Caustic Euphony is a proggy blackened death metal monster from the Boston Area... The sound is so dark compared to lots of these bands... So atmospheric... A different vibe than ANY of these bands... Atmospheric, dark, sinister, creepy, epic, technical, jazzy at times, definitely worth checking out!
Like it. A very dark sound, and a very ugly, sinister sound. The choirs are scary as hell... The vocals are also very good with growls and cleans that sound good. For the most part good production as well...
7
In Mourning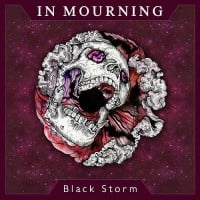 In Mourning is a progressive melodic death metal band from Falun, Sweden. They are currently signed to Agonia Records.
Really an underrated band. Check out their album The Weights of Oceans.
8
Persefone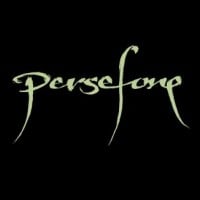 Persefone is an Andorran progressive melodic death metal band formed in October 2001. The band's name is derived from Persephone, a figure in Greek Mythology.
This is one of a kind band which should literally be on the top 5! Spiritual Migration is an absolute gem of an album! The word "underrated" is extremely underrated for this band. These guys should get more spotlight throughout the world.
Absolutely should be higher. Possibly handicapped for exposure simply by being from an unknown place.
Should be higher. More people need to know about this band. The Majestic of Gaia is otherworldly.
9
Be'Lakor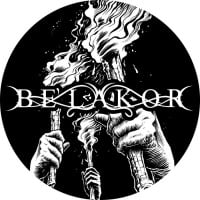 Be'lakor is an Australian melodic death metal band from Melbourne, Victoria. The band's name originates from the character Be'lakor the Dark Master, in the Warhammer Fantasy game setting.
After Opeth and Edge of Sanity, Be'Lakor is my favourite progressive death metal band. Go to listen "Countless Skies" and you will understand what this band can do!
Best of the best
10
Cynic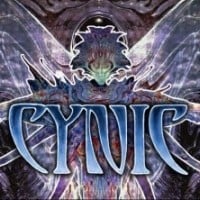 Cynic is an American band which incorporates elements of progressive, experimental, alternative, and heavy metal. Founded in Miami, Florida. Founding members Paul Masvidal and Sean Reinert publicly revealed their homosexuality in May 2014, a move that was broadly supported by the heavy metal community. ...read more.
Even among Opeth and other big names, and only showing hints of DM in their first 2 records (mainly the first) these guys play in a higher league.
The Contenders
11
Ne Obliviscaris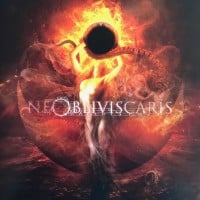 Ne Obliviscaris (Latin for "forget not") are an extreme progressive metal band from Melbourne, Australia, formed in 2003.
These Aussie giants are masters of composition and playing extreme and beautifully melodic music in harmony! Surprisingly underrated band!
A clear and distinct focus on delivering absolutely beautiful melodies. This is music.
How is this band not right next to Opeth already?
12
Between the Buried and Me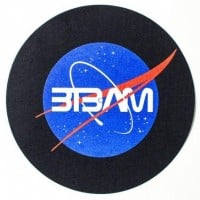 Between the Buried and Me is an American progressive metal band from Raleigh, North Carolina. Formed in 2000, the band consists of Tommy Giles Rogers, Jr.
Legit one of the best in this genre, hands down. Colors is an absolute masterpiece. How are you even on this page if you haven't heard this album?
How are they not top 5?
13
Obscura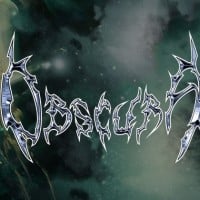 Obscura is a technical/progressive death metal band from Germany, founded in 2002. The band became prominent when members of Necrophagist and Pestilence joined Steffen Kummerer to release the critically acclaimed second full-length album, Cosmogenesis. The band was named after the Gorguts album Obscura. ...read more.
Interesting Progressive/Technical Death Metal band from Germany. Definitely good stuff!

When you want to get into Tech Death, I recommend this band to start with. It's not the very best in my opinion, but their sound is very catchy and "easier listenable" than e.g. Martyr. They don't get too complex as other bands, as well.
14
Gorod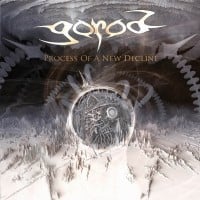 Gorod is a technical death metal band from Bordeaux, France. They formed in 1997 under the name Gorgasm releasing their debut album Neurotripsicks on Deadsun Records in 2004. They changed their name to Gorod in 2005 to avoid confusion with an American band also called Gorgasm, re-releasing their debut album on Willowtip Records in 2005.
Such an amazing combination of extreme attitude and musical prowess but with great hooks and impeccable sense of style.

My personal favorites are Leading Visions (10/10) and A Maze of Recycled Creeds (10/10). The first is slightly more song-oriented where the latter shows off more their playing skills, but I love them both equally.

Bottom line - they make good songs. Check em out today!
High-class Progressive/Technical Death Metal hailing from France. Leading Vision is one of my all-time favorite albums!
15
The Faceless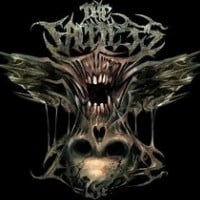 The Faceless is an American technical death metal band from the Encino neighborhood of Los Angeles, California.
Started as a Technical Deathcore band, but turned into one of the best Progressive/Technical Death Metal acts. I'd recommend Planetary Duality to everyone who likes Tech Death
16 Barren Earth
17
Devin Townsend Project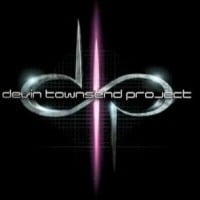 Devin Townsend Project was a Canadian progressive metal band founded in 2008 and another venture of Devin Townsend, considered separate from the material released as Devin Townsend.
18
Rivers Of Nihil
Incorporating Sax in Death Metal? Next level prog.
Extremely talented plus one of the best death growlers in the entire death metal industry
19
Pestilence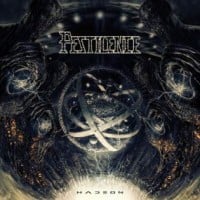 Pestilence is a death metal band from the Netherlands founded in 1986. They are known for incorporating jazz and fusion elements into their music.
They started as a great Thrash Metal band, then became one of the most prestigious Old-School Death Metal acts and then turned to an "okay" Progressive Death Metal/Jazz Fusion band in my opinion.

I liked their previous sound more. I think the new sound isn't bad, but not great either..
20
Oni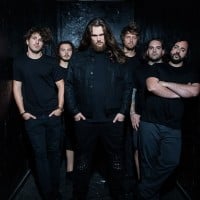 Oni is a Canadian progressive/djent metal band formed in 2014. In 2016 they released their debut album - Ironshore. ...read more.
21
Katatonia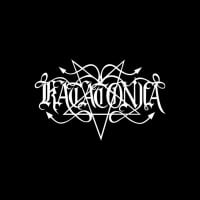 Katatonia is a Swedish metal band formed in Stockholm in 1991 by Jonas Renkse and Anders Nyström. The band has released nine studio albums spanning the course of three decades, and their tenth studio album, The Fall of Hearts was released on May 20, 2016.
For Funerals To Come EP is what I consider to be their best. Authentic, unique... Jonas is severely underrated for his extreme vocals. This is where they surpass peers and friends Opeth in every way.
22
Martyr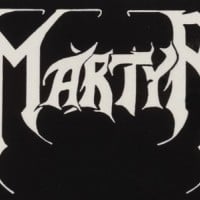 Martyr is a Canadian death metal band from Trois-Rivières, Québec, founded in 1994 by brothers Daniel and François Mongrain.
Awesome Progressive/Technical Death Metal band. I really dig their stuff, especially the "Warp Zone" album.
23
Beyond Creation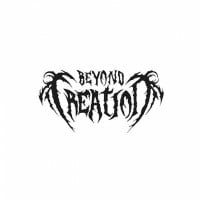 Beyond Creation is a Canadian technical death metal band from Montreal, Quebec. They are currently signed to Season of Mist records.
This Canadian band has just turned metal on a higher instrumental level.
They have recorded real masterpieces.
24 Witherscape
25
Akercocke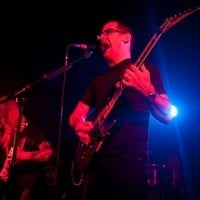 Akercocke are an English progressive blackened death metal band from London, England, formed in 1997 by Jason Mendonca and David Gray.
PSearch List