Top 10 Best Party Songs of All Time
These are the songs that make a party go crazy, the tunes that become the soundtrack to unforgettable nights of fun and camaraderie.

From the pioneers of rock 'n' roll and the divas of disco, to the icons of pop and the maestros of EDM, generations of artists have crafted songs that ignite the party spirit within us. Their tracks capture universal themes and emotions, their rhythms compel us to move, and their lyrics give us a collective voice. They're the songs we turn up loud and sing at the top of our lungs, the songs we dance to until our feet ache, and the songs that, no matter where we are, make us feel like we're in the middle of the greatest party on earth.

The Top Ten

1 Billie Jean - Michael Jackson
I am ABSOLUTELY going for this song! Even though I do not dance a lot in front of others, this song does not fail me with dancing along- I can't even help myself by tapping my foot along with it! I remember dancing to this in my talent show and I got a TONE of attention afterwords... Nobody can beat the King of Pop!
I was about to vote for Black Eyed Peas' "I Gotta Feeling", but on the second I saw Billie Jean on the list I was like: "What the hell is I Gotta Feeling? "
I love this song, perfect beat and perfect harmony. I love this song. When you start to play this song, and you started grooving and moving and also moonwalking. I LOVE YOU Michael! KING OF POP!
I can't seat down when this song plays in a party. I can do the whole song ... Thank You Michael for so many great memories.
2
Don't Stop'til You Get Enough - Michael Jackson
3
Thriller - Michael Jackson
Probably the most memorable video of all time for a generation and album to match. Memorable song from a memorable artist. What else is there to say.
Thriller is just fun and funny if you watch the video and a some!
Oh ya the best party song of all time next to Billie Jean... When this song plays it is a party starter... haha love you mj
MJ is still the best, the Thriller is just an example of his brilliance.
4
Hung Up - Madonna

Queen made a new classic!
5
1999 - Prince
6
Rock and Roll All Nite - Kiss
7
Let's Get Loud - Jennifer Lopez

I am a huge Madonna fan, but for party song title, I have got to give it to J. Lo here. No matter what kind of mood you are in, this song can get anybody up and having a good time.
Love this song! >, < I'm 16 and let's just say, this song makes you dance like crazy! Plus it may help you too ask a boy/girl if they want to dance. I have asked a boy and he said yes. This song is a fun crazy song! - Lizzy Goslinwerge
8
Objection - Shakira
9
Khe Sanh - Cold Chisel
Moving tale of an Vietnam Vet who finds impossible to settle after the horrors of war. An Oz classic, not sure whether it's a great "party" record, but it's well-loved by many

"... And I've travelled around the world from year to year
And each one found me aimless, one more year the worse for wear
I've been back to South-east Asia
But the answer sure ain't there
Still I'm drifting north to check things out again... "
Classic Australian rock song, that all Aussies know verbatim!
10
Party Rock Anthem - LMFAO
Not saying it should be number 1 but it is the ultimate party song! Sure to get the room moving. It is awesome!
My absolute favorite party song! It's like three songs rolled into one!

I probably look like a stupid goose dancinf to it, but I don't care!
I can't dance, but listening to this song makes me want to try! Such a good song! Should be higher up the list
This song makes people want to dance, no matter who they are. Feel good song for sure
The Contenders
11
W.T.P. - Eminem

One of the best party songs ever..
12
Pursuit of Happiness - Kid Cudi
The best song. When it comes on at a party, everyone starts singing/rapping along. Sets a really good mood for the night.
13
Till the World Ends - Britney Spears

This is one of the best party songs ever made. Should be on top 10.
14
Rumors - Lindsay Lohan
15
Absolutely Everybody - Vanessa Amorosi

16
Pour Some Sugar On Me - Def Leppard
Best party song and still going.
17
Nothin' but a Good Time - Poison
18
Wild Dances - Ruslana
This song is simply the best! Ruslana is amazing!
19
Last Friday Night (T.G.I.F.) - Katy Perry

20
Dance, Dance - Fall Out Boy
21
Umbrella - Rihanna
22
Heads Will Roll - Yeah Yeah Yeahs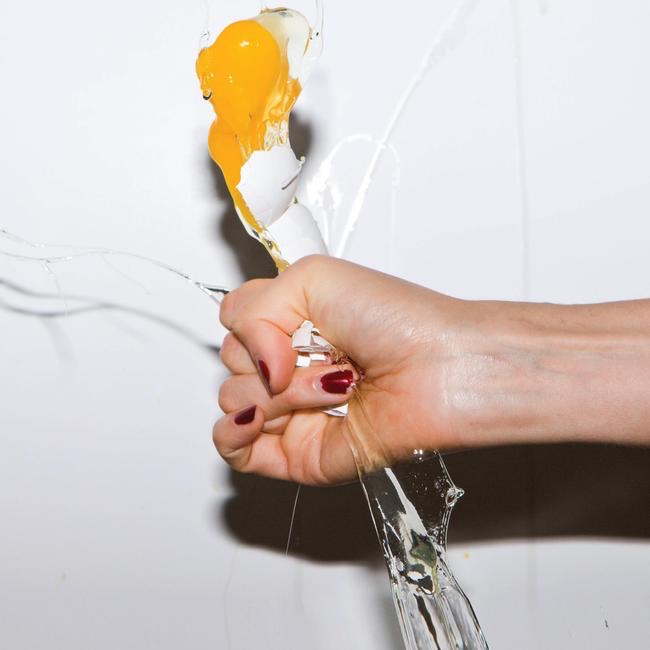 Deserves to be in Top 10
23
He Could Be The One - Hannah Montana
24
Come on Eileen - Dexy's Midnight Runners
25
Celebration - Kool & The Gang
PSearch List