Top 10 Greatest Soul Groups and Artists of All Time
The Top Ten
1
The Temptations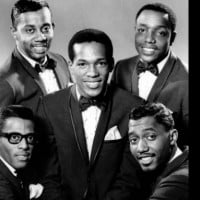 The Temptations are an American vocal group notable for their success with Motown Records during the 1960s and 1970s.
Hands down the greatest group of all time. Eddie Kendricks, David Ruffin, Paul Williams, Otis Williams and Melvin Franklin. All were capable lead singers and unlike the Jackson 5... Every member had a hit record with they're voice as lead. Just My Imagination, My Girl, Since I Lost My baby, Papa Was A Rolling Stone, I Can't Get Next To You, Cloud Nine, Get Ready, The Way You Do The Things You Do, Ain't too Proud To Beg, I Wish It Would Rain and many many more. Perfect harmonies and could out dance, out sing and out dress any other group in sight!
The Jackson Five were not in the same class as the Temptations as performers - they had Michael, which is true, but the Temptations had some of the best male singers ever to sing soul, pop, show tunes, top-40, American Tin Pan Alley, etc. They are and have been in a class by themselves. The first Motown group to be awarded a Grammy.
Unbelievable.! The Temps are THE greatest soul group of ALL TIME! My girl, Just my imagination, Get ready, ain't too proud, I know, I'm losing you, I'm gonna make you love me, I wish it would rain, Law of the land, Since I lost my baby and THE ALL TIME GREAT Papa was a rolling stone. The list is too long to mention but they also pushed back barriers and took Soul to new levels.
And anyway the Jackson 5 and or Michael Jackson, as good as he was, aren't SOUL!
2
The Jackson 5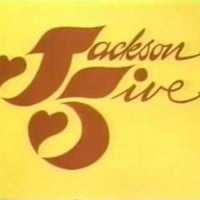 The Jackson 5, or Jackson Five, also known as The Jacksons in later years, is an American popular music group. Formed in 1963 under the name the Jackson Brothers, the founding members were Jackie, Tito, Jermaine, and Marlon.
The beautiful band! Was made from 5 brothers each tried to do the best! But it's seems that in this band was a genius, and this is Michael Jackson, the reason that this band must to be no. 1!
Only Black group to headline a stadium tour, most global record sales, and oh by the way, they gave us Michael Jackson, enough said.
This is what I like to see, Michael and J5 and No. 1... exactly where they should be! Keep voting guys!
3
James Brown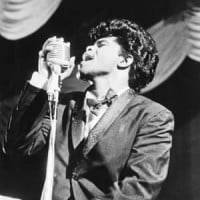 James Joseph Brown was an American singer, songwriter, dancer, musician, record producer and bandleader. A progenitor of funk music and a major figure of 20th century popular music and dance, he is often referred to as the "Godfather of Soul".
James brown hands down! Greatest live show artist of all time! Nobody could rock the apollo theatre like this man! When you played that place you'd better come correct!
James Brown, one of the few soul artists I listen to. Get him to number 1.
Soul Brother No. 1 should be No. 1 on this list... if people were smart.
4
Al Green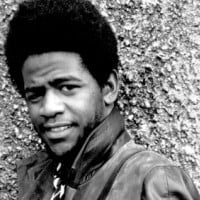 Albert Leornes Greene, often known as The Reverend Al Green, is an American singer, songwriter and record producer, best known for recording a series of soul hit singles in the early 1970s.
Al green is the man. he makes me want to boogie even when I'm asleep.
A better singer than Marvin or Otis.
The one and only Al Green!
5
Aretha Franklin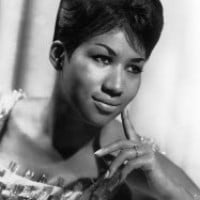 Aretha Louise Franklin (March 25, 1942 - August 16, 2018) was an American singer, songwriter and pianist. She began her career as a child singing gospel at New Bethel Baptist Church in Detroit, Michigan, where her father, C. L. Franklin, was minister. Referred to as the "Queen of Soul", she has twice been placed ninth in Rolling Stone's "100 Greatest Artists of All Time". With global sales of over 75 million records, Franklin is one of the best-selling music artists from the second half of the 20th century to the present.
She is the one and only Queen of Soul.
The one and only Queen of Soul.
6
Stevie Wonder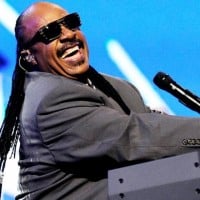 Stevland Hardaway Morris, known by his stage name Stevie Wonder, is an American musician, singer, songwriter, record producer, and multi-instrumentalist.
Countless albums, appealing to generations, spanning decades - continually redefining the genre while shaping modern chart music. An unrivalled musician with a voice that's unique and inspiring. Truly the greatest artist of all time!
7
Marvin Gaye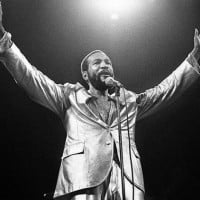 Marvin Gaye (born Marvin Pentz Gay Jr.; April 2, 1939 – April 1, 1984) was an American singer and songwriter. He helped to shape the sound of Motown in the 1960s, first as an in-house session player and later as a solo artist with a string of hits, earning him the nicknames "Prince of Motown" and ...read more.
Best ever singer - especially when 'pleading' such as in Distant Lover.

He also perfected the technique of harmonizing with himself in 3 different voices - any of which are fantastic.
Really?! Do I really need to share my opinion about Marvin Gaye, he's a genius! He was a damn great artist, it's a pity that he is in 3rd place, shame on you voters = )
He is the boom
8
Gladys Knight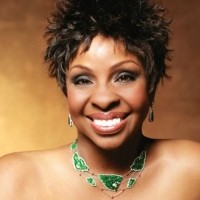 Gladys Maria Knight, known as the "Empress of Soul", is an American singer, songwriter, actress, businesswoman, humanitarian and author.
Most of the songs out out there from some of the greatest artist Gladys Knight has performed at some time or another and delivered throughout the years on stage and T.V. at 70 years old she still showing us all she's got it and she's not going anywhere she well earns the title the Empress of soul
Gladys Knight is indeed the Empress of soul but she must bow to the "Queen" of soul, Aretha Franklin who should be in this spot!
I fell in love with her voice the first time I heard it.
9
The Ojays
Everlasting mighty, soulful and will be forever in the minds and memories. Music that will make you snap your fingers.
10
Whitney Houston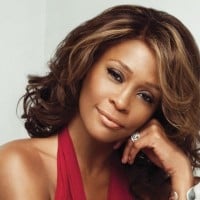 Whitney Elizabeth Houston (August 9, 1963 – February 11, 2012) was an American singer, actress, producer, and model. In 2009, Guinness World Records cited her as the most awarded female act of all time. Houston is one of pop music's best-selling music artists of all-time, with an estimated 170–200 million records sold worldwide. She released seven studio albums and three movie soundtrack albums, all of which have diamond, multi-platinum, platinum or gold certification.
She's the Greatest Voice of All Time... An idol for the next generations, no one will ever be like her! Her sound is so special that you will always recognise her! RIP The Voice!
The Contenders
11
The Four Tops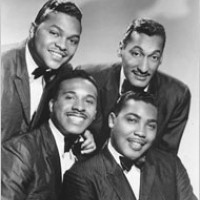 Levi had the most soulful voice of all - he was able to sing like a saxophone at full blast. A great example of this is 'I just can't walk away'.
What a shame that virtually nobody at Top Tens knows the name Levi Stubbs.
12
Otis Redding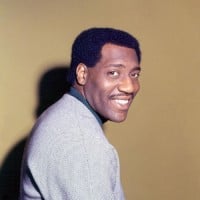 Otis Ray Redding, Jr. was an American singer, songwriter, record producer, arranger, and talent scout.
A career cut too short, just the few years of work that we do have to base our judgement blows away everyone else! His voice, with so much feeling, is so amazing that you almost forget the music that is playing behind it.
Deep music. Soulful voice with unbarred emotion. A great artist. Superb songwriter. Relatable lyrics. If he hadn't died in that plane crash, he would be definitely one of the most popular artists ever.
The maddest, grooving like hell, singing like a possessed god! He makes me want to shake my body, even though I know I shouldn't dance, out of respect for my fellow human beings...
13
The Spinners
As usual the Spinners don't get the proper credit for their greatness!
14
Ray Charles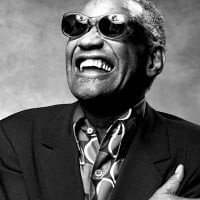 Ray Charles Robinson, professionally known as Ray Charles, was an American singer, songwriter, musician, and composer.
Clearly, this genius should be top ten on the list. He was basically the inventor of soul music and one of the greatest musicians of the 20th century. He definitely should be at the very least in the top 3.
Wow what a genius!
Genius of a man
15
Earth, Wind & Fire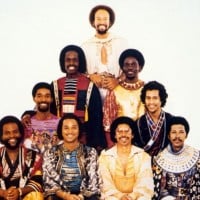 Earth, Wind & Fire is an American band that has spanned the musical genres of R&B, soul, funk, jazz, disco, pop, rock, Latin, and Afro pop. They have been described as one of the most innovative and commercially successful bands of all time.
Please people ewf is by far the greatest group black people have produced. Jackson 5 number 1 not hardly, ewf were master musicians that could play all styles of music complex arrangements great song writing, and they were outstanding live they were the first black band to proform in large arenas they have sold over 90 milion records, rock-n-roll hall of fame & songwriters hall of fame.
Come on now, this is the greatest boogie/soul group of all time. Positive uplifting music at its best. No one ever did it better than Maurice White. Music, lyrics, craftsmanship, style, they had it all. Top ten musical group of all time.
Love the many talents and superb musicianship that made up this group! So much more than just a bunch of guys singing and dancing. I enjoy their music still today.
16
The Stylistics
This list is truly illegitimate if the Stylistics are not in the top 10 soul groups.
17
Isley Brothers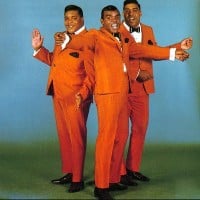 Should be much higher
18
Johnnie Taylor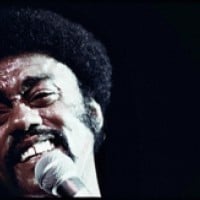 Johnnie Harrison Taylor was a three-time Grammy-nominated American recording artist and songwriter who performed a wide variety of genres, from blues, rhythm and blues, soul, and gospel to pop, doo-wop and disco.
Johnnie Taylor No. 69? You got to be kidding. He deserves at least in the first top 10
19
Sam Cooke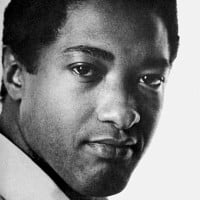 Samuel Cook, known professionally as Sam Cooke, was an American singer, songwriter, and entrepreneur. Influential as both a singer and composer, he is commonly known as the King of Soul for his distinctive vocals and importance within popular music.
There is a dance called American smooth and if we invent a music genre called the same Sam Cooke would be it's Emperor and he would reign SUPREME, as he already does in Soul. Please let us vote him up this list to the top, where he TRULY belongs. He was the first African American to own his own recording business, a pioneer in the music industry. One of his greatest admirers was Muhammad Ali, yes even the champ had someone he looked up to and Sam Cooke was one of them. They even recorded music together, just check YouTube. Sam Cooke the best there ever was!
Sam Cooke pioneered the genre and was ultimately unmatched as one of the best and most iconic voices of all time. The perfect voice, perhaps somewhat lacking the passion at times of Otis, lent to the quality of just about any song.
Sam gets my vote. The purest voice of them all. He was as smooth as silk
20
The Chi-Lites
Awesome group. Should be in the rock and roll hall fame and higher on this lit.
21
Donny Hathaway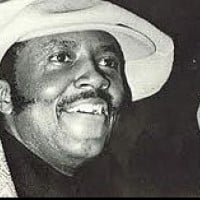 Donny Edward Hathaway was an American jazz, blues, soul and gospel singer, songwriter, arranger and pianist.
22 Harold Melvin & The Blue Notes
23
The Commodores
Lionel Richie is one of the best singers ever this list is the most retarded list ever
24
Barry White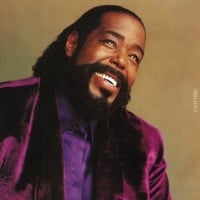 Barry Eugene Carter, better known by his stage name Barry White, was an American singer-songwriter, musician, record producer and composer.
The "maestro" of The love Unlimited Orchestra should be higher on this list. His body of work is enormous! The true innovator of "Baby-Making music"!
Should be higher up the list!
25 The Delfonics
PSearch List