Top 10 Singers Who Have a Deep Voice
These singers have deep voices .Some of these singers may sing with soft voice in some songs but they have deep voices .Choose your favorite one .

The Top Ten

1 Tim Foust

What can we say about Tim Foust? He can take you so deep until you feel a dance in your feet, on the beat. Not only depths, but he can climb that octave ladder to heights that give you the need to see the actual words coming out of his mouth to believe that's the same man that was just dropping the bass a second ago - a seeing is believing type thing! Love him with Home Free, on all songs, but showcasing his solo portion in "Amazing Grace" with Peter Hollens; on his own album, The Best that I Could Do"; "Misty Mountains" and "The Sound of Silence" again with Peter Hollens. His deep, resonant voice can be heard in so many, places over the Internet, including The Sing Off where they started this fantastic worldwide journey. Just imagine, Tim and Home Free were sharing his deep bassing capabilities all over the US even before they were Sing Off winners! Now, everyone can feel the bass! Good on ya, Tim! Your USA and International Home Free Home Fries LOVE YA!

Tim Foust has the most incredible intense vocal range...How many of these other singers blew the speakers while hitting their low notes during a concert, Tim did I watched it happen! It was awesome! In concert or listening to Tim sing while I play Home Free's music on my laptop (I do have a speaker system hooked up to my laptop) I can FEEL every note Tim sings vibrate deep in my bones...
No one seems to have the power in their low notes like Tim does---It's actually too incredible--- it's hard to put in words the Talent God gave TIM FOUST!

Tim is an unbelievable singer and the bass in Home Free. He can sing 5 octaves and when he goes down low you literally feel it all the way to your bones and your body vibrates! My granddaughters didn't believe it until I took them to a show (they're 11 and 12). Now they want to see him again. Amazing doesn't begin to describe Tim's deep and sultry voice. Please check it out if you've never heard of Home Free and/or Tim Foust! His voice in the remake of Ring of Fire will make your toes curl!

Listening to this man in person and you feel his low notes way deep inside. Not to mention his 5-octave range is fantastic as well. He shakes the seats for sure! His talent is incredible and personality right along with it! His voice alone when he talks will make you turn you head saying "who is THAT! " Check him out with the group Home Free and you'll full understand! Such great talent!

2 Johnny Cash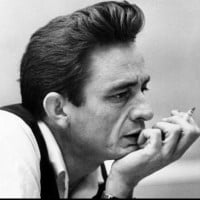 John R. "Johnny" Cash (1932-2003) was an American singer-songwriter, guitarist, actor, and author, who was widely considered one of the most influential musicians of the 20th century and one of the best-selling music artists of all time, having sold more than 90 million records worldwide. He died of complications from diabetes in 2003. It was suggested that Cash's health worsened due to a broken heart over his second wife's death.
Bob Dylan once wrote in Chronicles that Johnny Cash "sounds like he's at the edge of the fire," and "Johnny's voice was so big, it made the world grow small." Guitarist and song writer Brian Setzer even claimed: "Elvis is not so difficult as Johnny Cash because his voice is so distinctive. If you try to copy Johnny Cash, it's just going to sound dumb."

Sums it up really! You always know when you're listening to the man in black and when you're not.
Why is he below a woman? Great musician, great man, great songs, and great voice.
3
Glenn Danzig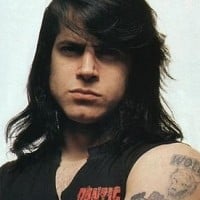 Glenn Danzig is an American singer, songwriter, and musician from Lodi, New Jersey. He is the founder of the bands Misfits, Samhain and Danzig. He owns the Evilive record label as well as Verotik, an adult-oriented comic book publishing company.
Not the deepest voice, but can hit extremely deep, and is a bass-baritone.
4
Barry White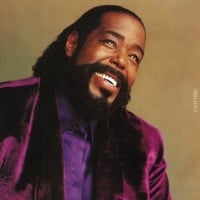 Barry Eugene Carter, better known by his stage name Barry White, was an American singer-songwriter, musician, record producer and composer.
He has the deepest voice ever!
Certainly people do not understand what deep voice mean
Easily the deepest voice. He's the only low bass on this list.
Come on...there is no other number 1
How is this a contest?
5
Leonard Cohen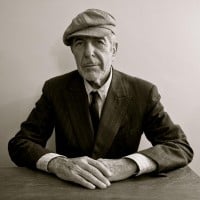 Leonard Norman Cohen was a Canadian singer-songwriter, poet and novelist. His work explored religion, politics, isolation, sexuality and personal relationships. Cohen died on November 7, 2016 at the age of 82.
I loved his voice and the songs he wrote were awesome.
RIP Leonard, what a wonderful wordsymthie and singer you were.
6
Jim Morrison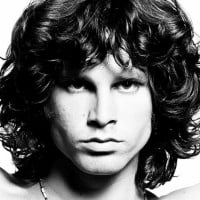 James Douglas "Jim" Morrison was an American singer, songwriter, and poet best remembered as the lead singer of the Doors.
Deep and soothing! Three words you need to know about Jim and the doors
7
Avi Kaplan
Not only does he have a very solid, deep voice, he also has a highly developed falsetto and higher voice from operatic training, and he has an INCREDIBLY agility and ability to do riffs and runs, highlighted well in some of his solo work. He's versed with extended vocal techniques that add to his versatility, as well as his unique and technical musicality. Greatly underrated as a singer, musician, and artist.
Deepest/best bass voice I've heard since Geoff Castellucci. Loved listening to Avi's solos as part of Pentatonix. It saddens me that the group is splitting up to go in different directions, as the uniqueness of the a cappella quintet is what separated them from the rest of the industry. Solo, they're just another face in the crowd, and the unique sound of the group will be lost. :(
There's no one like him, from the best singers of the world!
The bass in Pentatonix! He is truly an artist and will be loved forever and ever!
8
Peter Steele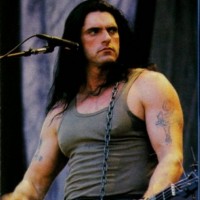 Petrus Thomas Ratajczyk, better known by his stage name Peter Steele, was the lead singer, bassist and composer for the gothic metal band Type O Negative.
Bonnie Tyler is above Peter whats wrong with you? Tell me only one singer who has deeper voice the him...
He had a hot monster voice, man he is amazing!
Deepest, most haunting voice ever!
The deepest voice I've ever heard!
9
Beck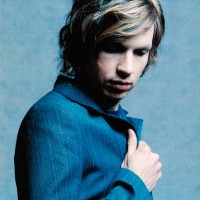 Beck Hansen, known by stage name Beck, is an American singer, songwriter, producer and multi-instrumentalist. He is mostly known for his musical composition, as well as a palette of sonic genres.
10
Buzz Osborne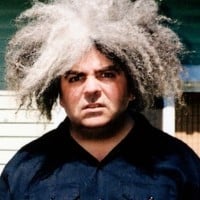 Buzz Osborne is an American musician, and composer. He is mostly known for the lead vocalist of the American Sludge Metal band "The Melvins".
The Contenders
11
Adele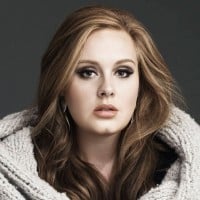 Adele Laurie Blue Adkins (born 5 May 1988) is an English singer and songwriter. Graduating from the BRIT School for Performing Arts and Technology in 2006, Adele was given a recording contract by XL Recordings after a friend posted her demo on Myspace the same year. She is best known with her international hit singles like Rolling in the Deep, Someone Like You, Hello, Easy On Me and the success of her second, third and fourth studio album which is 21, 25 and 30.
Yeah she knows how to bray at least..
12
Eddie Vedder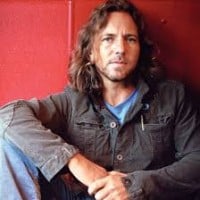 Eddie Vedder is an American musician, singer and songwriter best known as a member of the rock band Pearl Jam, with whom he performs lead vocals and is one of three guitarists.
13
K.S. Chithra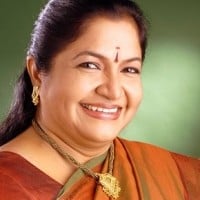 Krishnan Nair Shantakumari Chithra, often credited as K. S. Chithra or simply Chithra, is an Indian playback singer from Kerala. Chithra also sings Indian classical, devotional, and popular music.
Chithra is the best bass singer that I've ever heard. she has a 5 octave range which is impressive in its self because she can go from bass to tenor without missing a beat. she's definitely one of a kind.
Chithra can go low, high and sounds breathtaking in every word she says.
I love her deep, growly, sexy, seductive, and soothing voice I can't get enough of her
14
Tanita Tikaram
Tanita Tikaram is a German-born British pop/folk singer-songwriter. She achieved chart success with the singles "Twist in My Sobriety" and "Good Tradition" from her 1988 debut album, Ancient Heart.
15
Billy Idol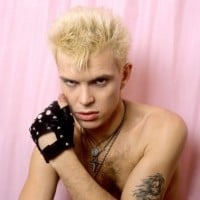 William Michael Albert Broad, known professionally by his stage name Billy Idol, is an English musician, singer, songwriter and actor.
16
Elvis Presley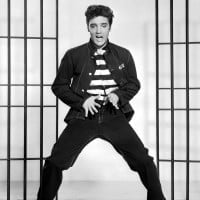 Elvis Aaron Presley (January 8, 1935 – August 16, 1977) was an American singer and actor. Dubbed the "King of Rock and Roll", he is regarded as one of the most significant cultural icons of the 20th century. His energized interpretations of songs and sexually provocative performance style, combined with a singularly potent mix of influences across color lines during a transformative era in race relations, led him to both great success and initial controversy. ...read more.
He has a wonderfully deep voice, talking and singing. He was the template for perfection, the man, the maestro, megastar, superstar, his voice is liquid gold. We love you elvis.
Number 1 elvis the greatest ever. Had a beautiful deep voice and could sing anything. No one on this list comes anywhere near him. He was is and always will be pure class.
Top of them all, a beautiful deep majestic voice. The greatest singer ever. Elvis, the King.
17
Phil Anselmo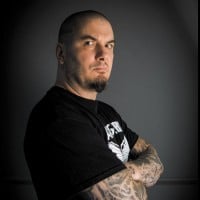 Philip Hansen "Phil" Anselmo is an American musician who is best known as the former lead vocalist of the heavy metal band Pantera. He currently is the vocalist of heavy metal bands Down and Superjoint Ritual.
18
Isaac Hayes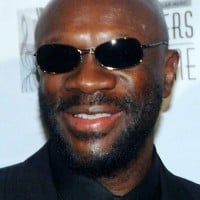 Better than Barry White if you ask me.
19
Geoff Castellucci
His bass voice is indescribable and when he gets to the baritone rage...holy crap, it is gorgeous! Listen to the end of Voiceplay's cover of Elvira (never been released on CD, only live and watchable on YouTube) and you'll get to hear him pull of a high note effortlessly which is completely unexpected from a bass like him! talented, much? I wonder what his wife and son think of his voice?
Everything about this man is sexy. But his voice...it's perfect in literally every sense of the word. His lower tones are so pure compared to other basses I have heard. They seem very natural, and not like he really has to push himself to hit them.
This man has the voice of an angel. It's so hauntingly beautiful, I could listen to it for days on end. The ebb and flow of each note both sooths and excites. It's breathtakingly tantalizing.
Geoff is an absolutely AMAZING bass! Also, incredibly handsome, charming and full of swagger! His voice is the thing of dreams & fantasies!
20
George Ezra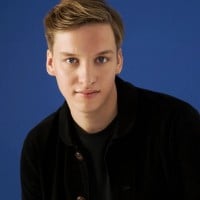 21
Ian Curtis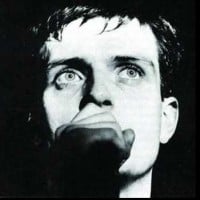 Ian Kevin Curtis (15 July 1956 – 18 May 1980) was an English musician and singer-songwriter. He is best known as the lead singer and lyricist of the post-punk band Joy Division. ...read more.
22
Bonnie Tyler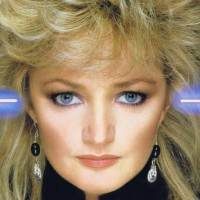 Bonnie Tyler is a Welsh singer. She is known for her distinctive husky voice, resulting from an operation to remove vocal nodules in the mid-1970s.
Deep and raspy. Love it.
23
Lemmy Kilmister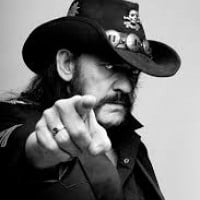 Ian Fraser Kilmister, known as Lemmy, was an English musician, singer and songwriter who founded and fronted the rock band Motörhead. He was a bassist and a singer known for his raspy voice. He died in 2015 from cancer and other health problems.
The only person that deserves to be on the top!
24
Lady Gaga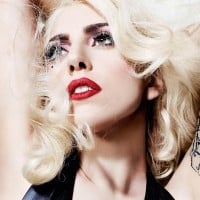 Stefani Joanne Angelina Germanotta, known professionally as Lady Gaga, is an American singer, songwriter, and actress.

On the start of her career, she performed at an event called the Lollapalooza Festival during 2007 whereby a record label company Interscope found her due to her performance being "amusing" to watch. Since Interscope found her, she was a mastermind behind her songs with a team of producers namely Rob Fusari and RedOne. Most of her songs were deep unreleased cuts, due to her having more than 30 songs and 17 were picked. ...read more.
25
Fernando Ribeiro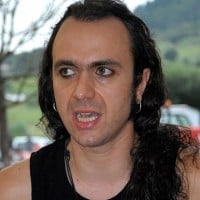 Fernando Ribeiro has been the lead vocalist for the Portuguese metal band Moonspell since 1992. He sings gothic metal, black metal, doom metal, melodic death metal.
PSearch List