Top 10 Best Songs of 2017
The Top Ten
1
Praying - Kesha
You know, this is definitely a powerful song that Kesha has ever done. Believe it or not, people will understand that it's these lyics expresses on how many terrible things have are happening in the world today.

Throughout those years, people suffered shockingly massive amounts of tragedies. In 2014, the Ebola virus took hundreds of lives in west Africa. September 2017 was when a magnitude 7.1 earthquake shook Mexico. Typhoon Haiyan struck Philippines resulting in thousands of fatalities during 2013. Millions of starving children in poorly developed countries including China and Somalia die of hunger. 2016 was another year of mass shootings which included 4 Israeli victims in June, 8 people were killed in Ohio on April, and 5 Dallas cops were murdered on July. From 2011 and onwards, Syrian Civil Wars took place which lead to thousands of dead soldiers. The whole list goes on.

News media never stops releasing reports of such violence and hate. People are getting depressed ...more
This song is absolutely amazing! It makes me so happy to see Kesha back in such a big way, especially after all the crap she's had to go through. This is the best she's ever sounded by far, and the song itself is a masterpiece. If this doesn't take the top spot by the end of the year, I will be both shocked AND disappointed.
Wonkey was right. I didn't believe him when he said that Ke$ha could make great music when she gets out of the whole fiasco. Ke$ha...KE$HA of all artists has given us a deep, well sung, and emotional song with actual meaning. 2017 is like the year of redemption for terrible artists! Miley Cyrus improved, Nicki Minaj improved, Harry Styles improved, and now Ke$ha has improved.
This song is absolutely georgeous! I can very well relate to her heartfelt words. The official music video is relevant to how I might feel, but not any suicidial thoughts. The song releases a good message, a well-thought moral, and Ke$ha, (if you tend to be reading this comment) I sure hope you inspire others to be making some life-affirming songs throughout 2018, for it is February 19 I believe, and you don't see a lot of music in modern day that passes messages or morals about flaws faced in life, like "1-800-273-8255" or "Stand by You" or "What About Us". You go girl! (:-D
2
Castle on the Hill - Ed Sheeran

Shape of You is great, but this song is way better.We all know that anyone can sing about sexual love, but this song is a true masterpiece. It's a song about growing up, making mistakes, and enjoying the little things of life. Its lyrics are meaningful, and it matches with the calming melodies and tunes of the music itself. It makes you feel joyful, but with a sharp pain of melancholy when it ends. It's so realistic and is definitely a gem and we could still see the effort Ed Sheeran put into this, but also the It being relatively easy to demonstrate in reality. Again, Shape of You is good, and l'm not against it, but it's practically the work of devils for it to be so much more popular than this song.
For me, this song really touched me and made me cry the first time I heard it. I found the lyrics really meaningful and reminiscent of past times, and I think both the lyrics and the tune of the song were really incredible. Shape of You got a lot of hype when divide came out, so at first I assumed the album wasn't as good because I didn't like that song, but Castle on the Hill is amazing and I love the idea of his childhood being put into a song.
I must admit, I was somewhat disappointed by this album. It wasn't bad, in fact it was quite good, but it just didn't have quite the same magic as Ed Sheeran's previous work. But this song is truly a gem. It's so real and personal and just feel very much like Ed sheeran.
This is way better than Shape of You. Can feel that this song means more to Ed than Shape of You. Its just a pity it wasn't the number 1 hit it deserved to be because people didn't listen to both Ed Sheeran songs at the time and realize Castle on the Hill is a mile better
3
Believer - Imagine Dragons

The poll is incredibly ridiculous... Believer is by a long long (and I mean very long) margin better than all the pop craps above it as well as one of their all time top three tracks alongside Demons and Radioactive. putting this masterpiece in the same list amongst these garbages is a disgrace for the existence of music let alone comparison..
I love this song. Mostly in my free time I listen to Panic! at the Disco, Fallout Boy, or Imagine Dragons. So when I heard this song I was addicted and right away I knew the lyrics. So when I would get in the car with my friends we always would blast this song and scream the lyrics. So truly and dearly I love this song the lyrics, the vibe it gives me, and I find this song to be a masterpiece of a song.
I am disgrased and dismayed to see that utterly useless pop songs and computer noise raps have been able to make it higher than this song. It is such a beautiful song with such meaning and power, and it makes me wonder if people are tone deaf because they put this song on 12th instead of at least top 5 or something.
I can understand as to why this song garnered so much of hatred among regular mainstream pop fans.. obviously when you have a song untypical of fans acquired taste in the midst of chart toppers and sellouts you are bound to go berserk no matter how excellent the song is...that's one of the reasons why it disappeared prematurely from the sucky Billboard List.
4
DNA. - Kendrick Lamar
There's something that hits as hard as HUMBLE., a song that I already love and give a 5/5, but then there's THIS. Mike WiLL made up for his entire discography (and that's saying a LOT) and then some with a spacious keyboard loop that is just minimalist enough for Kendrick's incredible bars. The song is about Kendrick's quest to clean the reputation of a genre notorious for sex, money, and murder and doesn't really do much to change that. The bars on their own kick ass as well, and his flow is great. Then a beat switch happens after he crams as many syllables as possible, and goes WAY harder against a powerful vocal sample.
When I first listened to DAMN, I literally hurt myself from dancing to two select songs, and those were HUMBLE and DNA (the same could've happened on ELEMENT as well). I swear, Kendrick tore all of these tracks up, but it's not like that's something new. Whenever he drops something, I'll always make sure to have enough space around me for the get down. This track is absolutely monstrous. 6/5
I absolutely loved this track, not only because of the change in backdrop of the song, but also for the inspirational and powerful lyrics of Kendrick Lamar. Although, the only thing I can criticize about this song is that it doesn't sound as artistic and is trying to get the mainstream bucks. 4/5-Lit.
This song is pure fire, especially the first part in the production and these bars that Kendrick just spits are amazing. The beat switchup does kind of kill some of the momentum for me to be honest, but he just continues to deliver these fantastic bars, after bars. I wouldn't say it's the bets off of DAMN though.
5
Sign of the Times - Harry Styles

Not only is this song the best of 2017, it might have an argument for best song of the decade. A stark departure from the pop-oriented sound of One Direction, Styles draws influence from Bowie and Queen to make a song that's the soundtrack to today's world, a song that defies what it means to live in a Brexit-era Britain and today's divided America. The poetry and political awareness of this song is beautiful and unlike anything I've heard in today's Pop Music. Listening to this song reminded me of something Bob Dylan would have sung in the 60s. This song is without a doubt the best song of the year and will go down as a classic.
This song is definitely the best song I have ever heard and it brought tears to my eyes the first time I heard it. It was so emotional and you can tell that it really came from his heart when he wrote this song. He is such a beautiful person and this song showed how deep he really can be with his lyrics. This song was definitely rock influenced and showed his roots and influences so much and I love his style of music that he chose to go. Now I understand him more as well as the type of music he always wanted to do.
Before sign of the times I didn't know what Harry Styles' voice sounds like and the first time I heard this song it just got me. His first note gave me goosebumps and the song is incredible. It's easily outstanding from the temp pop songs. The guitar and drum front and center vibe is so nostalgic and old-school which I loved very much. And he's got such a powerful voice. I love the raspy deep but clear texture of it. And he's a very good performer too. The live of this song has totally blown my mind.
This and Two ghosts were easily the best on the album. The style is sort of like a queen/Pink Floyd style driving guitar-based rock song, with the awesome feedback based guitar sound and surprisingly well-written lyrics. I was always a one-d hater, but this great, and the rest of the album was ok too, but I like that this was all him. I know this is his voice, his lyrics his guitar, and that's great. Right now, I think he's just trying to find the right sound to make a formula, and I'm looking forward to the next album. Well done Harry.
6
Green Light - Lorde

Hearing this song feels like driving a car as its breaks dislocate. At first, the ride feels breezy but the loss of control later sends the car flying out of control with a flood of adrenaline rushing through the driver. That is exactly how it feels to listen to "Green Light". It pulls its own breaks and just unleashes a wrath so emotional, it just convinces you how emotionally distraught Lorde feels. And while the lyrics detail the wait for a green light, the green light is already there: the full throttle of emotions that escape and bounce off all the walls. Quite shocking to know this was not a number one hit. It just feels like a timeless masterpiece. This is the song that music analysts will pick apart years later and the song that will definitely end up in decade year-end lists. Mark my words.
My favourite songs are the ones that sneak up on you over time. On the first listen, I wasn't too sure on this since it was evident it was different to 'Pure Heroine', but after 5 listens everything just comes together. It's energetic, has a great build-up, a pretty great instrumental and I even love the chorus.

I honestly can't get over how good this song is. I don't think I've heard a song this good since... probably Surprise Yourself by Jack Garratt. Very well done, Lorde!
This song is a some way to return to the charts after 4 years away. Lorde has grown up, she isn't a teenager anymore and the Pure Heroine days are over and fans need to move with her. Sure Green Light still contains traces of Pure Heroine but its dance pop at its finest. You've done well, Ella!
The whole of melodrama deserves multiple awards. The lyrics are amazing beats, flow 10/10 the feelings and passion put into just ugh I'm forever in awe of lorde as a musician and just as she has grown her music has grown with her. I mean did the louvre even exist before she made a song about it?
7
Something Just Like This - The Chainsmokers and Coldplay
This song is absolutely incredible... I love the way they sing this, and the lyrics are so cool; I like all the references to superheroes. Great background music, you can really hear the distinctive Coldplay style. I am a total Coldplay fan, I love all their songs, and this one does not disappoint! While I do like Kesha's "Praying", this song has a better sound to it, if you ask me. Altogether an amazing song; if you do not love it, you are insane. Double thumbs up to Coldplay and Something Just Like This!
Yeah this does rip from Roses with the synthesized drop, but in all honesty, this is one of the best of the year, probably their best song this year and off of their new LP. It's fun, it's light and full of energy, and I love that final chorus with the electric guitar.
I am not really a Chainsmokers fan, but this song to me is just so perfect. Most modern songs make themselves to be to complex and loud, but the simplicity of this song to me is its biggest asset.
Despite taking some elements from one of their previous songs, Roses, the song itself was pretty charming indeed though the originality would give this song a little miss. But I love it anyways 4/5
8
Speak to Me - Amy Lee
This is definitely one of my favorite songs from Amy Lee. It's such a dissonant and beautiful track with Amy Lee's gorgeous vocals voice and what is, hands down, the best instrumentation that 2017 has offered thus far. It's a beautiful orchestra mixed in with Amy's piano playing, and every performer involved proves that they've got serious talent. As for the story, it's inspired from the "Voice From the Stone" movie. Basically, the story is that Amy is portraying a deceased mother and she is crooning to her child, who is traumatized on Earth, that everything will be okay, that she will always watch over him, and that she will hold it in until they reunite once again.

Not gonna lie, this touched my heart. If there's any song that'll make me do that, it's a message from a dead mother to her son who is devastated from her death. If Amy makes an orchestral album with 13-15 other songs like this, I'm DEFINITELY sold. 10/5
Amy Lee has been working so hard recently and and she most definitely deserves the recognition and the number one spot. The song gives me chills every time I listen to it and it never gets old. Seriously, her vocals in the song can not be overlooked nor the heartfelt lyrics. The lyrics and the melody come from a very melancholic place that you can relate to more if you see the movie "Voice from the Stone". It's an amazing 2017 dark masterpiece.
Amazing song, it's one of the best touching songs so far, Amy Lee did it again, she has just overcome the My Immortal "best ballad of her" hype with something even better, great lyrics, incredible piano, stunning video.
It's interesting how simply editing my remix moved this up to Number 1.

And honestly, I'm glad it did, cause this song is amazing in every sense of the word, and deserves its current place on this list.
9
Humble - Kendrick Lamar
Kendrick comes in with yet another catchy song about how the competition needs to stay in their lane and be humble. Kendrick is pretty much on top of the game right now, and no one can measure up to him in terms of just overall talent.
Kendrick Lamar if as awesome as ever in the song, his vocals are great and his floor if great. The best and lyrics work in concert with each other to create this, "shut up and listen to ME, I'm the boss" vibe, and he totally OWNS it!
Kendrick sounds as great as ever on this one. His vocals are great and so is his flow. The lyrics and beat both have this down to Earth listen to me, I'm the boss vibe.
Kendrick tore this song up and the piano loop on the instrumental is killer.
10
The Promise - Chris Cornell
Looking at what was topping the charts this year, this is easily the best. It reflects on the third world problems we face and how they continue to plague us, and Chris's vocals really are amazing. Really hadn't changed a bit. Rest In Peace, Chris Cornell. 5/5
This is a wonderful song...so true...so touching. We miss Chris...may he RIP. Blessings to his wife and children...may they have the strength to understand his early passing. This song should be in the top 10.
I'm tired of synthetic crap topping charts, I would do anything to get this song to the top because it has the best chance.
Even though I may not listen to this very often, I understand people love it. Even though I'm not a huge fan of Chris, rest in peace. 8/10
The Newcomers
?
Bullet - Hollywood Undead
The Contenders
11
Back in the USA - Green Day
This is a masterpiece and honestly one of the best music videos of any rock band in recent times! It both perfectly matches the theme and lyrics of the song and manages to be very political, yet also witty, funny and light-hearted all at the same time! The directors of this really deserve a huge amount of respect for what they have achieved here!
Green Day is a great band. Very political, but they use it in a way to express themselves and don't do it for publicity, or the money. They do it for the fans. Unlike Colin Kaepernick, but we won't go there.
This is a wonderful song. Way better than most of the songs on this list. I am glad Green Day still makes decent music. 10/10
Green Day has stayed true to its roots with this one... I only hope they can keep this up!
12
All I Got is You - Deep Purple
It's not everyday that legends come back to teach everyone a lesson, just listen and learn.
Deep Purple rock! Moreover, singer Ian Gillan was 71 when recorded it in 2016!
They haven't been relevant for a VERY long time, and yet when they make a comeback...they rock. 6/5
My 2nd favorite artist comeback of 2017. Also, best rock song of 2017.
13
XO TOUR Llif3 - Lil Uzi Vert

This song gives me nostalgia. I know it's very recent, but this song makes me feel nostalgic. That's how you know it's a really good song.
Uhhh...Overdoses on Autotune and the guy sounds depressed. However, The beat is dope and the lyrics are alright so I'll give him that. 2/5
This should be higher, all those other songs are pure TRASH!
Love it! But the music video is weird.
14
The Spectre - Alan Walker

It's got a decent meaning, a voice, and an outstanding and catchy beat. Very futuristic as well, what else could come from this masterpiece? 11/10
Never mind. This is just Alan Walker being good once again. Not the best (Sing Me to Sleep is), but this song is actually a good home run to the EDM Industry.

Previous Score: 6.10
New Score: 7/10
I'm pleasantly surprised to see this as #12 on the list. It's an awesome song!
The best Alan walker song.
15
I Feel It Coming - The Weeknd
This is my third favorite song
10: Young blood- 5 seconds of summer
9: What lovers do - Maroon 5 ft. SZA
8: Fell it still - Portugal the man
7: Slide - Calvin Harris
6: Something just like this - The chainsmokers ft. Cold play
5: Rainbow - Sia
4: Who do you love - The chainsmokers ft. 5 Seconds of summer
3: I feel it coming - The weekend ft. Daft punk
2: Sucker - Jonas brothers
1: High hopes - Panic! At the disco
Still my favorite song Abel has done.
Still my favorite
16
Feel It Still - Portugal. the Man
Do people really hate this song that much? This is their first big hit, like ever. They're actually a progressive rock outfit from Portland, and this was way different from their other stuff. It's not their best, but I still like it. 4/5
What? Why do you people LIKE this?! It is horrendous! It's overplayed LITERALLY at least 14 times a day! This is the next "Shape of You", except Ed Sheeran, the singer of that terrible song actually has some great music. This song has a REALLY bad instrumental. Plus the name of the band: Portugal The Man. WHAT?! WHAT DOES THAT MEAN?! Portugal IS A COUNTRY NOT A PERSON! This is a GROUP, not one man. Therefore it doesn't make sense AT ALL. The worst thing of all is the voice though. You really can't argue that the voice is horrendous. It sounds like a monkey on weed. Ironically the group is called Portugal The Man when this high monkey doesn't even sound remotely manly. JESUS CHRIST WHAT HAS POP MUSIC BECOME?! I can't EVEN CALL THIS POP THAT WOULD BE AN INSULT TO Michael JACKSON AND ALL THE GREAT POP ARTISTS! PLEASE SOMEBODY SAVE US FROM THIS SONG
Portugal the man is the most interesting band of the 20'th century. possibly not their best but definitely their most catchy song. the person at the top of this page is a hater with no good taste. just because the singer is different that doesn't mean he is bad. you get way too caught up in your opinion. Portugal the man is the best band ever! they have incredible music! take your bland mass-produced ed sheeran and leave us alone!
I really do like this song however it does remind me of The Carpenters "Dear Mr Postman" a bit and I am not sure why. Anyway, great song!
17
Havana - Camila Cabello

I do think this is a good song. However, while Camila did an amazing job, I can't really rate this song high enough because of one issue in particular: Young Thug. I'm not a fan of mumble rap, and Young Thug's line on this song is just not really that great in my opinion, and kind of hold the song back. it is still awesome to see that Camila did a great enough job to have this song be a critical and commercial success despite Young Thug's mumbling of the second verse.
From like 2012-2016, Camila Cabello has done nothing except CARRY 5H. Fast forward to December 18, 2016, she decides to leave that messy, stuck-up, problematic girl group. Many people doubted her calling her a 🐍 and telling her she would flop. It was quite painful to see people sending her all those hateful messages. Her diehard fans like me it seemed were the only ones that believed in her. Fast forward to August 3, 2017. Camila drops this song as a promotional single. It blows up quickly, and almost everyone likes it, except for 5H fans! You can imagine that I feel like a proud papa, now! I'm so glad that Camz has come so far, and the success of this song is like a big "F YOU" to her haters! I bet all the haters are quaking now, seeing this as #1 in 12 countries, #2 on Billboard Hot 100, #1 On pop radio, etc!
I absolutely HATE this song. First off, it's extremely overplayed. Second, I hate Camila Cabello's voice. Third, all it's about is how much she likes some dude far away or something.
This is the best top 20 hit since DNA. by FAR. This song is just so damn catchy, the melody and those slick pianos, the TRUMPETS. Even our performers who I have a reputation for having a distaste for are downright awesome here. 5/5
18
1-800-273-8255 - Logic
As someone who's gone through depression, I genuinely feel that this song came from nowhere but the heart. Every time I listen to it, the beginning it takes me back to the state I was in, and by the end it lifts me up entirely and overall,makes me feel better than I was like, 2 minutes before. Now, I listen to all kinds of music, from Jazz to metal to classical to rap to pop to EDM. So I've heard many many songs through my life and only a handful of them hit as hard as this. That handful are songs like "Dance With The Devil" by immortal technique, "Hurt" by Johnny Cash/Nine Inch Nails (personally, I prefer the Johnny cash version), "Changes" by 2Pac and "Snuff"&"The Devil in I" by Slipknot. These are the only songs that hit as hard as 1-800-273-8255. That's how deep and emotional this song is and to see songs like Despacito and Havana above this really disappoints me. And I get it, People have different tastes and like, I like those songs too, but seeing how deep this song is, really ...more
Hold up. If you're taking purely about the quality then there are better songs. But as far as popularity this song has 450 Million plays on Spotify and over 270 million views on YouTube as of 12/11. This song came from the heart to the heart. It's about saving lives and impacted the whole world. The fact that 400+ no name songs are ahead of this makes this list a joke.
Bad news guys...I heard this trash on the radio today. Music is dead.
Anyways, this is too condescending to people who have suicidal thoughts, it treats suicide like it is easily curable, sugarcoats the importance of suicide, blah blah blah. It makes me want to do the opposite of what it doesn't want me to do.
DCfnaf you obviously don't understand the time, effort, and thought put into this song. This is a beautiful song with an impactful message. And yes, this song was "trash" enough to earn a performance on the vmas and to raise the amount of suicide hotline calls by a significant number. So please, keep your unimportant opinions to yourself.
19
Haze of Interference - Bedwetter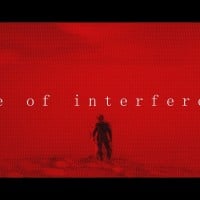 Get this to #1 ASAP. Not one song on this list can get as emotional as this one, except for maybe Man Wearing a Helmet and Stoop Lights.
...well, I think Amy Lee has some serious competition for the Number 1 spot.

Because yeah, after giving this guy's album a listen, I'm hooked. VERY hooked. 10/5

How are Jake Paul and Taylor Swift ahead of this masterpiece?
He still wets beds?
20
Pure Comedy - Father John Misty
Easily the best song of the year, Pure Comedy provides a much-needed analysis of the flaws of humanity, politics, religion and other issues; and the timing couldn't be better.
Best song of the year. Not a Father John Misty fan myself, but this song is the best reflection of reality that's been released in song form in a long time
21
Reaction - The Pale White
This song should have been one of the biggest songs of the year. A chorus that is aggravatingly catchy. It's actually hard to describe because this song is just so damn good.
22
Malibu - Miley Cyrus
This is actually GOOD. She appears to be cleaning up her act. At first when I heard Miley was releasing another song, I was like "oh crap, not another we can't stop." But MY WEAVE WAS SNATCHED. She was actually SANE and CLEAN, not trying too hard to be "sexy." Like I don't mind sexiness, but back in 2013 Miley took it WAYY TOO FAR. As in to the point where it wasn't sexy, it was disturbing and disgusting. But thank goodness she cleaned up her act with this masterpiece
I may not listen to this that often compared to other songs but nonetheless, this song was a major improvement after her rather obnoxious years of music performance. Smooth going Miley, keep it up!
She's improving one step at a time. This is a just the first step into being a better person. While it's a fun song, the vocals are still not quite the best. 3/5
I love this song. I really like how during 2017 Miley started getting better and going out of her gross phase. This is definitely one of the best songs of 2017. Tiësto also made a great remix of this song.
23
River - Eminem
It's up here? Yes! I mean, Eminem's verses...his voice sounds amazing and Ed Sheeran just sounds perfect and the lyrics are good too. It's amazing...I remember when it was at 337 and that was HORRIBLE! Amazing song.
River is the ideal song. With Eminem's excellent rap lyrics and wordplay, and Ed Sheerans beautiful voice, this song is the epitome of good. While not as good as some other Eminem classics like "Lose Yourself," it's still an incredibly good song
I was super excited when I heard that Em and Sheeran were doing a song together and I was not disappointed. Great narrative and lyrics, awesome vocals and some seriously solid rapping.
Please get this song higher. I would argue that, while it doesn't reach the bar set by Eminem songs such as "Lose Yourself" and "Stan", it gets pretty dang close.
24
Heat - Brockhampton
No surprise that Brockhampton are so low, but Saturation is one of the best records of the year, and this is the best track off it.
25
The Cure - Lady Gaga
Definitely the best song of 2017. I'm not saying that just because I'm a Lady Gaga fan. Gaga's voice is fantastic as always, and it has a great beat! Not to mention, the message is beautiful. This song deserves more attention!
I'm sad this flopped, I expected after being gone for so long that Lady Gaga would have finally have a had a hit. Oh well this may not be the best song this year, but it is a close second next to Million Reasons.
This is alright. If it comes on the radio, I don't mind it. However, I will probably NEVER listen to this just for the hell of it.
This is the worst song of Joanne for sure. Other than Million Reasons (I'm so sorry Spark_Of_Life) no song on Jo-Anne has a weaker beat or lyrics. 0/5
PSearch List