Top Ten Most Surprising Things Involving Music That Happened in 2019
Each year, the music landscape has events everybody can already predict. Such an event would be that an established artist releases a new album and lands a big hit to critical praise. To me, it was no surprise that Ariana Grande released a hugely successful album with "thank u, next", had a massive single with "7 rings" and received overwhelmingly positive reviews. Her previous career made this a likely scenario.

But then, there are events nobody can foresee. They can involve the music itself or solely the artists it originates from. It's hard to give an example because, well, that's exactly the point. It's impossible to predict them because they appear very much unlikely before they occur. They can be good, bad or neutral, as long as they are unexpected.

The Top Ten

1 Blood on the Dance Floor getting removed from Spotify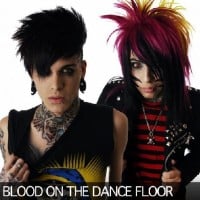 Blood on the Dance Floor was an American scene duo currently consisting of Dahvie Vanity and Fallon Vendetta that formed in 2006. Former members include Jayy von Monroe (2009-2016) and Garrett Ecstasy (2009). All of them provided vocals to the project.

The group was briefly disbanded after Jayy von Monroe left the project in September 2016, but was reformed in April 2017 with the new member being announced in early May. ...read more.
I admit having most likely been wrong about Dahvie Vanity. After the series of HuffPost articles, all the puzzle pieces that didn't fit in and made me doubt the accusations were rationally explained. So yeah, probably he did really bad things. But still, this ban is ridiculous. The music of BOTDF, which also consisted of members Christopher Mongillo, Rebecca Fugate, Garrett Ecstasy, Matty M, Jayy von Monroe and Fallon Vendetta over the years and not just Vanity alone, was banned because of hate speech. Sorry, but no. I am familiar with all of their catalogue and there is not a single song that would qualify as hate speech. It's mostly earlier songs that had sometimes had a violent horror outfit, but… that's not hate speech. They never once attacked specific individuals or a group of people, but aimed these lyrics at pretty much everybody in the audience, or simply at "haters". Compare that to Eminem who had homophobic and sexist slurs throughout his career and released songs about ...more
Good, though not very shocking since they're garbage anyway.
They deserved it.
2
Billie Eilish becomes an international superstar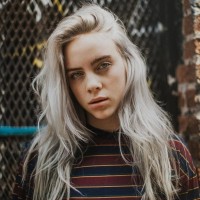 When in my year end list of favorite songs of 2018 I included "you should see me in a crown", virtually no one knew who Billie Eilish was. She had her share of views on YouTube, but neither did her songs chart highly nor was she a household name. I myself discovered her by accident, browsing through music. She was very niche. Dark/unsettling aesthetics, indie influences, and bizarre electronic instrumentals. She was so unlike the mainstream stars of the moment that I never even bothered seeing her as anything other than another obscure talent. And then - boom! She drops "bury a friend", lands a major hit with it and suddenly everybody calls her the next big star. She follows that hype with the single "bad guy"... and it was even bigger. Her (fantastic) album drops… and she immediately hits number 1 in the USA, the UK and Austria, among others.
She's everywhere now.
She deserves it.
3
Capital Bra surpasses The Beatles as the artist with the most number one hits in both Germany and Austria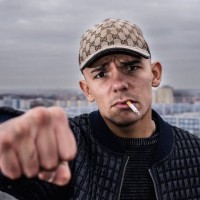 For approximately 50 years, the Beatles (who really need no introduction) held the record for the most number one singles in both Germany and Austria. Nothing special, they did so in several other countries, too. In Germany, the Fab Four had eleven chart toppers, in Austria, they had eight. In 2018, German rapper Capital Bra, became the new face of German language hip hop. He successfully combined a nice flow, a fun attitude and poppy sing along autotune choruses, which obviously appealed to many people. Him landing a chart topper or two was nothing unusual or overly surprising in and of itself. When he reached four number one hits in each country, that meant he definitely cemented his fame - only a handful of artists managed to do that. But it didn't stop there. By the end of 2018, Capital Bra had 8 number one hits in Germany and 5 in Austria. In 2019, he continued his success: almost every new single by him jumped to the top of the charts, and he ultimately surpassed the Beatles, in ...more
4
Dan Reynolds leaves Imagine Dragons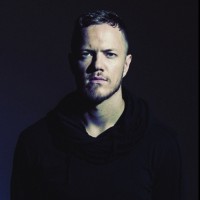 He apparently only took a break, it's not planned to be permanent.
5
Lil Dicky getting over 30 artists on Earth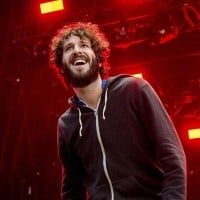 Earth used to be my 3rd favorite song. Now I don't like it as much as I used to.
And it still sucked.
6
Death of Nipsey Hussle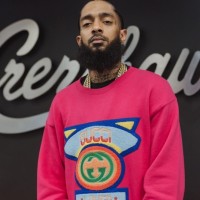 7
A Vengaboys song from 1999 becomes a political anthem in Austria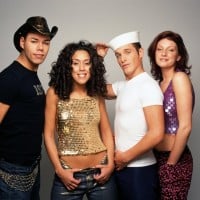 In 2019, a video of Austria's far right vice chancellor Heinz-Christian Strache, which was recorded in 2017 in Ibiza, was released to the press, which showed him talking about a possible deal with what he thought to be a Russian business woman, promising her government contracts in exchange for a reform of the Austrian media to depict his party in a good light (by replacing critical journalists with those supporting him). The scandal ultimately lead to the dismissal of the Austrian chancellor Sebastian Kurz. The Ibiza Affair, as it was called, was one of the biggest political scandals in Austrian history. As a reaction, German satirist Jan Böhmermann played the 1999 song "We Are Going To Ibiza" by Dutch bubblegum dance band Vengaboys in his show. Suddenly, the summer hit became a protest song against Strache, and has been excessively played and sung by Austrians. It also entered the top ten at number 6 (it initially peaked at number 12 in 1999).
8
Arnold Schwarzenegger singing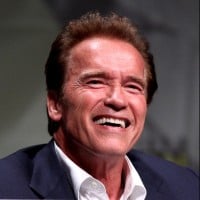 Arnold Alois Schwarzenegger is an Austrian-American actor, filmmaker, businessman, investor, author, philanthropist, activist, former professional bodybuilder and former politician.
"Pump It Up (The Motivational Song)" is a 2019 single by Andreas Gabalier feat. Arnold Schwarzenegger. For those who don't know who Andreas Gabalier is, he is one of the biggest, if not the biggest music star of Austria in the 2010s, who became famous with a very distinctive style mixing traditional Austrian folk music with rock'n'roll, and lyrics in Austrian dialect. His 2018 album "Vergiss mein nicht" was the best selling record of the year. He's both loved and hated, and was controversial for his conservative world views. I am not a fan of him, but I think his music is fun, catchy and innovative. I can see why people would like him. However he obviously thought it would be a good idea to record a song about the success story of Arnold Schwarzenegger featuring Arnold Schwarzenegger in terrible English. It is arguably the most awkward and unpleasant song I have heard in the last couple of years, and I heard a lot. To be fair, Arnie is a really cool guy. But as an ...more
9
Ava Max becoming famous in the USA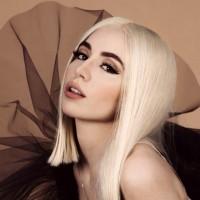 American singer Ava Max had a massive hit in Europe with "Sweet but Psycho". Starting in 2018, the song climbed to the top of the charts in several countries and remained there for weeks. In some countries, like Austria, the song stayed within the top 3 for several months. However, her home country appeared pretty unimpressed by the earworm. When it was already one of the biggest hits of the decade in several European countries, it still did not chart, and when it finally did, the position was rather low and underwhelming. But then it slowly climbed higher. And higher. And higher. And by the end of May 2019, it finally hit the top ten in America. Will she be able to crack the top spot? We'll see.
Sweet but Psycho is actually a good song.
10
Kollegah continues destroying his reputation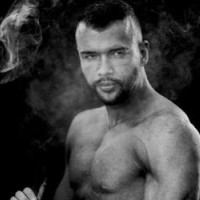 Felix Antoine Blume, better known by his stage name Kollegah, is a German rapper of Canadian descent born on August 3rd, 1984. He is widely credited to have established multisyllabic rhyming and doubletime rapping in German hip hop.

In the 2000s, Kollegah released a number of albums and mixtapes, all of which were immediately praised by critics and hip hop fans alike. Even though most of these albums are considered modern day classics retrospectively, they weren't commercially successful. ...read more.
Until 2015, Kollegah was the coolest guy on Earth. "Zuhältertape, Vol. 4" was a blockbuster, a critical success and, most importantly, a lyrical masterpiece of German hip hop. Rhetoric figures, multisyllabic rhyming, lots of homophones, double entendres and other clever uses of word play came flying at you in every single line. His attitude was awesome: laid back yet epic, elegant yet offensive, very intelligent yet still thug - this guy appealed to both classy listeners carefully analyzing the lyrics as well as to teens who just enjoyed his coolness. And it all went downhill from then. From 2016 to mid-2018 he was musically good, having released music that was great and successful, yet not as groundbreaking as before, while his private life looked more and more negative. He kicked a fan on stage, founded an unsuccessful record label, made a couple of statements that came close to conspiracy theories and literally killed Germany's biggest award show, the Echo. But in late ...more
The Contenders
11
Backlash against Madonna's Eurovision Song Contest performance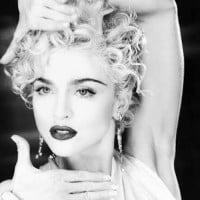 Madonna Louise Ciccone, known professionally as Madonna, is an American singer, songwriter, actress, and businesswoman. She influenced a lot of singers such as: Lady Gaga, Jennifer Lopez, Rihanna, Beyonce Knowles and Britney Spears. She is known as Queen of Pop and at modern pop culture specifically in 2012 "Madge" or MDNA. She has 14 studio albums (Madonna, Like a Virgin, True Blue, Like a Prayer, Erotica, Bedtime Stories, Ray of Light, Music, American Life, Confessions on a Dance Floor, Hard Candy, MDNA, Rebel Heart, and Madame X), 3 soundtrack albums (Who's That Girl, I'm Breathless, and Evita), 4 compilation albums (The Immaculate Collection, Something to Remember, GHV2, and Celebration), ...read more.
Although virtually unknown in the US, the annual ESC is the biggest televised music event in the world and has been around since the 1950s. Each country of Europe, although over the years Asia and Australia have joined in, can contribute one song to represent their nation, with both a multinational voting and a jury deciding over the winner. The winning nation will be the host of the ESC the next year. During the voting, a couple of guest musicians perform some of their songs on stage. Usually, this includes local stars of the host country, former winners and international pop stars, who sometimes are from America too. Madonna and Quavo were the special guest star at the Eurovision Song Contest 2019 held in Israel, and their performance was very much hyped. Some even cared more for the new Madonna song than the actual competitors. When the Queen of Pop ultimately entered the stage, fans were shocked. At first, she sang her classic "Like a Prayer": her voice was weak, her singing ...more
12
Lil Nas X takes over the world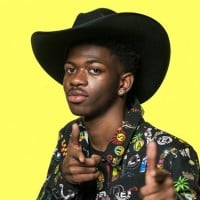 A guy that nobody had heard of has an inventive idea and turns into a global star with his commercial debut single - it is the kind of success story the internet was made for. Lil Nas X was originally a guy like anyone else. A bit nerdy, and a big fan of Nas and Nicki Minaj, who he mainly devoted his channel too. Sometime along the way he released an EP for free and nobody cared. In December 2018, he uploaded the barely 2 minute long "Old Town Road", on which he cleverly combined country and trap aesthetics to create something new. And still, nobody bothered. But then in April 2019… it appeared on top of the US charts. Internet users discovered the track and used it as background music for their videos, and so a large amount of people noticed it, streamed it and helped it climb the charts. The sudden mega hype came so fast and unexpected that radio stations had to rip the audio from YouTube. So far, it's still an American phenomenon. Now Billy Ray Cyrus jumps aboard, and they ...more
Not so much that he had a number one debut single that is not even the first time this year that that has happened. The weird thing was that the song itself was really not that similar to any other number 1 although I don't really like it that much.
Gonna take my horse to the old town road.
13
Tones and I's "Dance Monkey" tops the charts all across Europe
An unlikely chart topper by a newcomer from Australia, but it's one of the biggest songs of the year over here. So far, it has stayed on top of the Austrian charts for 8 weeks.
14
Truth Hurts by Lizzo becomes a hit in several countries including number one in the US despite being released in 2017.
I think this is the longest a song has taken since Red Red Wine UB40 in 1988.
15 Death of Juice WRLD
16
Billy Ray Cyrus gets another hit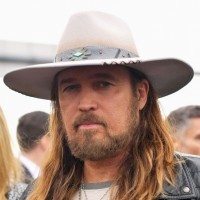 Oh yeah! I think my brother told me about this.
People still care about this loser?
17
Taylor Swift and Katy Perry make up
Well it's about time... I'm surprised people still care about this.
18
My Chemical Romance gets back together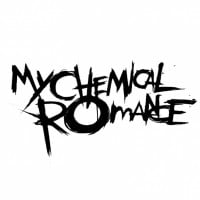 This deserves to be number 1 on this list. It's the only good thing here anyways.
19 Lewis Capaldi's Someone You Loved hits #1 on the UK Singles Chart and the Billboard Hot 100
20
Sarah Connor goes edgy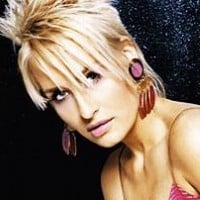 Sarah Marianne Corina Lewe, better known by her stage name Sarah Connor, is a German pop and soul singer and occasional songwriter from Hamburg born on June 13, 1980.

She is one of the most successful German solo artists of the 21st Century, with her songs "From Sarah With Love", "Music is the Key", "Just One Last Dance", "Living to Love You" and "From Zero to Hero" topping the German single charts and several of her albums reaching Platinum and Gold status in Germany, Austria and Switzerland. ...read more.
Those who have followed me for a bit longer probably know that Sarah Connor isn't just one of the greatest movie heroines, but also a very successful German singer with a beautiful voice. Everyone over here knows her dramatic ballads like "From Sarah With Love", "Just One Last Dance" and "Living To Love You", which showcase her soulful singing ability. After 2010, when her sales decreased to only moderate successes, she went on a hiatus, and surprised everybody with her 2015 comeback. Instead of her Mariah Carey-esque Soul/RnB-pop, Connor crafted a collection of self written, traditionally instrumented German language oldschool singer-songwriter tunes. "Muttersprache" became BY FAR her most successful album, having been certified eleven times gold in Germany. Then… she took another four years off. Now she's back, still pretty much in the same singer-songwriter style but… with edgy lyrics. Using curse language, showing a sassy attitude, and starring off the album with a song about ...more
21
Boosie Badazz only sells 300 copies of his album Badazz 3.5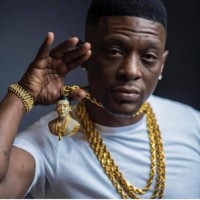 22
Kanye West has his first top ten album in Austria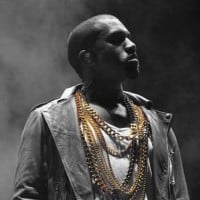 Yeah, it took very long for Austria to jump on the Kanye hype, but "Jesus is King" debuted at number 9.
23 Tool's album Fear Inoculum comes out
24 Regurgitator's Pogogo Show releases "The Really Really Really Boring Album", a children's album
BAdd New Item