Top 10 Things the 2016 Grammys Got Wrong
The Top Ten
1
"To Pimp a Butterfly" should have won album of the year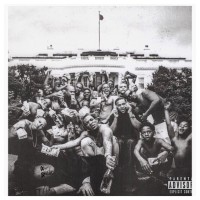 1989 did not deserve this. TPaB did. The only Big 4 category Taylor should've won is Song of the Year (you have to admit Blank Space was amazing).
I believe that "To Pimp a Butterfly" will go down in music history. Nobody will care about "1989" in a couple years.
Considering 1989 didn't have as much cultural impact, I would say that this deserved to win.
2
Anyone but Meghan Trainor should have won best new artist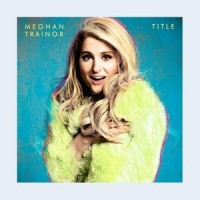 She is sexist toward women. Dear future husband is an incredibly vile disgusting song which is not the problem, I love evil music. The problem is in the framing. Meghan frames her evil, abusiveness and sexism and cute and happy which is terrible. Also the bigger problem, he music sounds awful. It's okay if you like her but I simply do not get her appeal at all.
She is sexist. Just see Dear Future Husband lyrics.
3
Fetty Wap should have been nominated for best new artist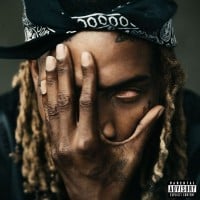 It's really shocking that Fetty Wap wasn't even nominated, after all of the success he had throughout 2015.
4
"Thinking Out Loud" shouldn't have won song of the year
It's not that bad of a song, but there are so many that are better. Out of the nominations, Alright should have won.
I agree with this it is solid but has nothing particularly special about like most of the other contenders.
Alright would have easily one. This song I me boring and poorly written.
5
"Girl Crush" never should have been such a big deal
I get it. It's a big thing. Girls love girls sometimes, everyone, get used to it. There's nothing special about this song.
6
"Hotline Bling" should have been recognized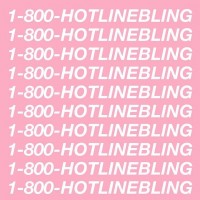 This song is actually sexist. There is no argument for that. It's okay if you like the song and I get why people do but this song just annoys and bores me.
I understand that the song was released only a small amount of time before the Grammys, but it was already a big enough deal to be recognized.
7 Jamie XX's "In Colour" should have have won Electronic Album of the Year & be nominated for Album of the Year.
8
Kanye West wasn't appreciated enough
Eh, I don't really like Kanye. Some of his stuff is good and he's a great producer especially on MDTF but I can't really stand most of his stuff and he really didn't make much that year.
Some of the songs he released were good, others not so much. But there were definitely some songs that should have at least got nominations
And this is a bad thing?!
9 Nicki Minaj should not have been nominated
10 CHVRCHES should have been recognized.
The Contenders
11
Lady GaGa shouldn't have been the one to do the David Bowie tribute
Okay, okay, listen. I have no disrespect to Lady GaGa. I actually think she did pretty good on her tribute, and I think she is very talented. However, I feel like here are some people who could have done way better David Bowie tributes. Maybe an old-timer could have done it, like Stevie Wonder... Wouldn't that have felt more genuine?
She truly deserves it but I think there is more to choose from. Like Madonna, Cher and etc. but since Lady Gaga has him as her inspiration, it's gladly good for her to make the tribute.
I think she was an artist who was obviously very influenced by his work, so I'm just appreciating it for what it is: a tribute to David Bowie.
12
There should have been a Metal Album of The Year category.
I think they used to have it. I don't know why they removed it. I think ghost should have won it if they had it.
13
Prince's album was snubbed
Prince wasn't nominated or anything for his newly released work. It's as if the Grammys completely forget about people sometimes...
14 Joey Bada$$ should have been recognized.
15
Lana Del Ray should have been recognized
She's talented and unique, and was another person the Grammys seemed to forget about.
16
Taylor Swift should have won all 7 of her categories
No she shouldn't, and I am glad she didn't, I am sick of her winning too much when there are better artists.
17 More awards should be presented during the telecast
18 Kamasi Washington should've been recognized in the Jazz category.
19 Drones by Muse shouldn't have won Best Rock Album
20
Carly Rae Jepsen should have been recognized
Absolutely. I despise pop music for the most part but her album was amazing and I loved it.
21 Eminem should have been recognized
22
All the pop singers and rappers should have lost
There's nothing wrong with those genres. I listen to tons of metal but also love a lot of hip hop. Kendricks album that year was incredible. Don't dismiss entire genres even if you don't personally like them. I don't like country or pop but there is still great music in both genres, it's just not for me.
23
Compton should have won best rap album
Kendrick Lamars album only won because it's more popular. As it did have some good songs, alright was really annoying and repetitive. If I wanted to listen to someone say "alright" a bunch of times I would've listen to Andre 3000. Compton was dr. Dre's last album, it should've won something. That was the best possible way an artists could have done a finally.
24 Taylor Swift should have performed twice
25 The Weeknd should not have won anything
PSearch List