Top Ten Current Guitarists
The Top Ten
1
John Mayer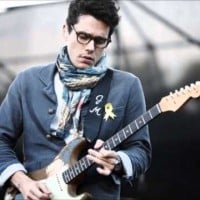 John Clayton Mayer is an American singer-songwriter, guitarist, and record producer. Born in Bridgeport, Connecticut, Mayer attended Berklee College of Music in Boston, but disenrolled and moved to Atlanta in 1997 with Clay Cook. Together, they formed a short-lived two-man band called Lo-Fi Masters.
Influenced by the greats of old, John Mayer is a true great himself for his generation, having been called 'master guitar player' by Eric Clapton himself. He is extremely talented and practically creative enough to be a pop icon at the same time, which highlights his genius in songwriting and studio production, and such counterpart which is his incredible ability with the guitar and the instant head-to-hands musical translation is far beyond the average player. John has also been an inspiration to the younger crowd over many genres of music. His true prowess can be seen in his live performances, many a times stumping his predecessors in action.
I saw him few months ago. His guitar playing is phenomenal, he didn't even missed a single note, but of course not, he is a "master guitarist as Eric Clapton says.
A lot of people criticize him and say that his guitar playing, is a copy of other guitarists.
Listen up guys, Jimi Hendrix and Stevie Ray Vaughan didn't write songs in that many different genres. JM writes everything from sensitive, acoustic to blues, pop and rock, and he is probably the best at it in the world. He also created the slap-strum techning. Even if you hear him live, you can't describe how good he is.
You really have to dig deep to find out how great of a guitarist he really is. Most people think of his pop hits but see this guy live and you will understand. He changes versions of the same song in every concert to keep it fresh, real and raw. YouTube his stuff with BB King, Buddy Guy and Eric Clapton.
The best pure musician of the post 2000's... He will never be forgotten BECAUSE of his amazing guitar playing; not because of his cute singles that make hits on the radio.
2 Derek Mount (Chapstique), Family Force 5
3
Synyster Gates, Avenged Sevenfold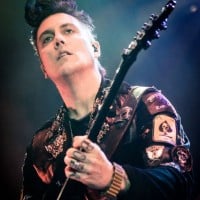 Brian Elwin Haner, Jr., better known by his stage name Synyster Gates or simply Syn, is an American musician, best known for being the lead guitarist and backing vocalist of the band Avenged Sevenfold.
Incredible guitarist and humble. He can write some of the most beautiful guitar work ever heard and shred with the best of them. Super cool guy too. He has let fans come up and play songs on stage. Sits back loving it.
One of the greatest of all times. Amazing sweeps and takes the dueling guitar to a whole new level with Zacky vengeance. Listen to anything from a7x and your sure to be taking by the driving riffs of Gates
One of the most creative guitarists of the decade. Him and Zacky Vengeance combined make up the best duo that can be, and anyone who has heard their solos should know. For example, Bat Country.
One of the best guitarists in the world today his style is unlike any other. My favorite guitarist even before the song buried alive which is one of the greatest rock songs ever.
4
Seth Morrison, Skillet
One of the best. Cool licks.
5 Shawn Jump, Icon For Hire
6 Solomon Olds
7
Slash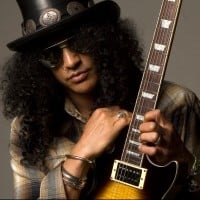 Saul Hudson, known professionally as Slash, is a British-American musician and songwriter. He is best known as the lead guitarist of the American hard rock band Guns N' Roses, with whom he achieved worldwide success in the late 1980s and early 1990s.
Who doesn't love slash. He has influenced countless guitarists. I remember setting up all night playing guitar trying to learn his songs. The man is brilliant.
He is all time God of Guitar who the hell all these guys in front of him.
Slash means God n if you don't agree just go and listen only November Rain
His music sounds clear and smooth and powerful all at the same time every time.
Goddammit guys you dare put Hammett ahead of Slash? Gimme 1 Hammett solo whch even equals Slash's solos...
8 Ben Kasica, Skillet
9
Eddie Van Halen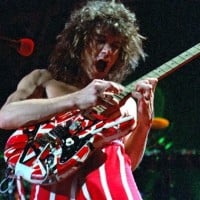 Edward Lodewijk "Eddie" Van Halen (January 26, 1955 – October 6, 2020) was a Dutch-American musician, songwriter, producer, and inventor. He was best known as the lead guitarist, occasional keyboardist and co-founder of the hard rock band Van Halen.
10
John Petrucci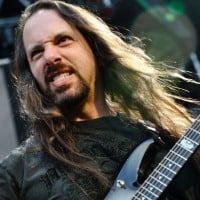 John Peter Petrucci is an American guitarist, composer and producer. He is best known as a founding member of the progressive metal band Dream Theater. Compared to his level of skill, John Petrucci is relatively unknown in the modern music industry.
Underrated... listen to constant motion and fatal tragedy
Most technical and one of the few modal players left
His level of skill is just not reachable
Deadly Combination of Speed and Melody...
The Contenders
11
Joe Bonamassa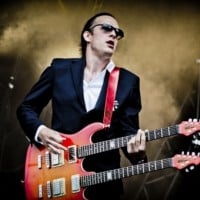 Joe Bonamassa is an American blues rock guitarist, singer and songwriter. When he was only 12 years old, Bonamassa opened for B.B. King. He was born 8th May 1977. He is known to be one of the greatest blues guitarists ever.
Always been a huge SRV, Clapton, King fan. Bonamassa is now included. Clean, smooth, effortless sound, only description I can think of that does him justice is savant.
Best all around guitarist. Doesn't constantly overplay. Electric, acoustic, slide, dobro. Blues, rock, funk, country, swing, he can do it all.
Simply an amazing blues and rock guitarist.
Wonderful guitarist, saw him 6 years ago at Hammersmith Apollo. Exciting to watch, skillful, seems to enjoy playing
12
Keith Urban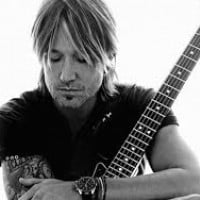 Keith Lionel Urban is a New Zealand born Australian country musician. In 1991, he released a self-titled debut album and charted four singles in Australia before moving to the United States the following year.
Fansastic. His playing is beautifully melodic, without overpowering the song. Look up his crossroads with John Mayer for examples. He is incredibly diverse, too. Examples of this include his solo in Highway don't Care, Gemini, 'Til Summer Comes around, and many many more.
If you've never heard of this guy I implore you watch at least some of his videos that you can find. He's been doing this for a long time and he has been nothing less than exceptional. His body of work and music is based around his love for the guitar and his ability to make it speak and sing and unparalleled. The best favor you can do for yourself is to go see him live.
Blazes strings the whole show with his unique style and then tributes to guitar gods in a solo and then loves his audience. keith made me a country fan...but I don't really view him as country but one of the best guitarists playing today and one really amazing, fun entertaining musician
As a former hater of the whole genre of country music and former metal girl...Keith Urban drew me to his music by his guitar playing. He makes sounds come out of his guitar I never imagined possible! He is amazing!
13
Steve Vai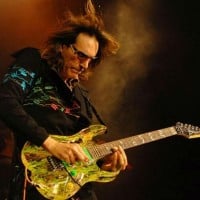 Steven Siro "Steve" Vai is an American guitarist, composer, singer, songwriter, and producer, born and raised on Long Island, New York.
14
Buckethead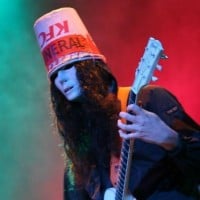 Brian Patrick Carroll, known professionally as Buckethead, is an American guitarist and multi-instrumentalist who has worked within many genres of music.
How is Buckethead not higher up on this list? Buckethead is the only one of these guitarists that spans across every genre imaginable, from Prog rock to country to Avant Garde. And how many of the other people on this list can finger tap using 4 fingers on each hand? Just listen to Soothsayer and you'll no what I mean.

He was born in a coop, raised in a cage
Children fear him, critics rage
He's half alive, He's half dead
Folks just call him BUCKETHEAD!
Buckethead is the worlds best guitarist. Seeing him live will change the way you look at other guitarists and the way you see life in general. Buckethead is amazingly talented.
This list is just a popularity contest, most of these artists are at least 10 years established. However, buckethead slays them all
Nobody better then this dude.
15
Kirk Hammet, Metallica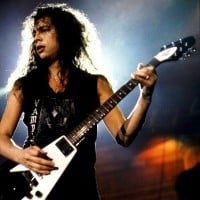 He really changes the pathway of music... Just drives it to the heavens... The way he synchronizes each and every note and leads it, just makes him the boss...
just released an album, had to put him in this list
Yes yes yes way better than the rest of these guys. Especially Hermain Li.
16
Matthew Bellamy, Muse
It's one thing to be good at guitar, but also playing guitar while singing (with insane high notes) and running around? that's next level
17
Yngwie Malmsteen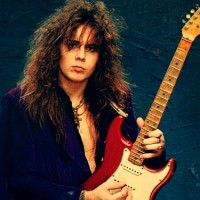 Yngwie Johan Malmsteen is a Swedish guitarist, songwriter and bandleader who was born on June 30th, 1963, in Stockholm, Sweden. He was known for his neoclassical metal playing style back in the 1980s.
Easily number one this list is a joke
18
Herman Li, DragonForce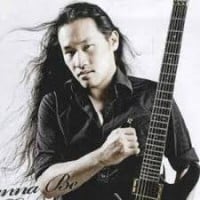 Herman Li is a Hong Kong-born, British Chinese musician, record producer, and lead guitarist for the British Power-Metal band Dragonforce.
19
Micheal (Padge) Paget, Bullet For My Valentine
Padge is way better than Kirk! No offense to metallica they are one of my favorite band but he's always using a whawha pedal to make his solos, and that's not very hard. Page does most of his solos with no effects except distortion and that stuff. His solos are so clean, dynamic, fast, melodic and it fits to the tone that they're playing.
Btr then any other band. His solos are lovely as heaven and clean too. He doesn't mix them or miss any good riff
Damn, padge is the best guitar player in this days, he should be in first place!
He should be at least in the top 5! He is underrated in my opinion.
20
Joe Satriani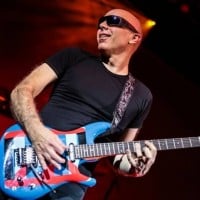 Joseph Satriani (born July 15, 1956) is an American instrumental rock guitarist and multi-instrumentalist. Early in his career, Satriani worked as a guitar instructor, with many of his former students achieving fame, such as Steve Vai, Larry LaLonde, Rick Hunolt, Kirk Hammett, Andy Timmons, Charlie Hunter, Kevin Cadogan, and Alex Skolnick; he then went on to have a successful solo music career. He is a 15-time Grammy Award nominee and has sold over 10 million albums, making him the biggest-selling instrumental rock guitarist of all time ...read more.
Great guitarist I have ever seen!
21
Derek Trucks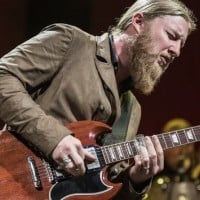 Derek Trucks is an American guitarist, songwriter, and founder of the Grammy Award-winning The Derek Trucks Band. He became an official member of The Allman Brothers Band in 1999.
I've watched him grow up and into the very best guitarist in the world today. Wonderful person.
In my humble opinion none of the others even come close to Derek
Absolutely the best and so very modest
I like his sound above all others.
22
John Frusciante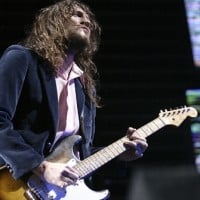 John Anthony Frusciante is an American guitarist, singer, producer and composer.He is best known for his time with the Funk Rock California based band the Red Hot Chili Peppers. He was also part of the Mars Volta, Swahili Blonde, Ataxia and more.
You're kidding, right? Mayer as Nr. 1? He couldn't play half the riffs Frusciante, Buckethead, Slash or Vai plays.
Frusciante is so much more than what he does with the Chili Peppers. Listen to "The Empyrean" for guitar goosebumps.
Constantly able to adapt and change his sound, yet always sounds amazing
The best one at live soloing
23
Jack White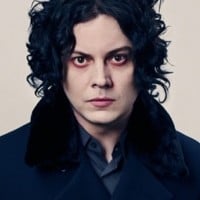 John Anthony "Jack" White is an American singer and songwriter. He is best known as the lead singer and guitarist of the duo The White Stripes, but has also had success in other bands and as a solo artist.
He got that bluesy sound that Led Zep and Hendrix could create!
24 Derek Mount, Family Force 5
25
Mark Tremonti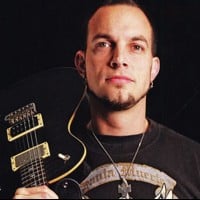 Mark Thomas Tremonti is an American musician, singer and songwriter, best known as the lead guitarist of the rock bands Creed and Alter Bridge.
Matt Bellamy above Mark Tremonti? What a joke. Just take a look at this man's riffs and his unique style of soloing, not to mention about his fingerstyle skills. His way of soloing is so unique. Mark should be there at least in the top 3 along with Synyster Gates.
Tremonti is better than most of these guitarists on here. Don't know why he is not in the top 10. That's my opinion
Tremonti is toe to toe with Gates although I think Tremonti is on a brand new level
I agree tremonti is quality personified on guitar
PSearch List