Top Ten Funk Bands
Funk Rock, Funk Metal, Punk Funk, Funkcore, Funk, even. maybe. yeah.

The Top Ten

1 Red Hot Chili Peppers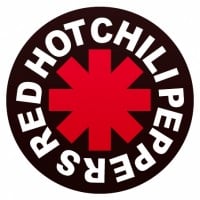 The Red Hot Chili Peppers is an American funk-rock and alternative rock band, that was founded in 1983. The band's members are Anthony Kiedis (Vocals), Michael "Flea" Balzary (Bass), Chad Smith (Drums) and numerous guitarists, most well-known being John Frusciante. The band is among the most well-known funk bands in music history with albums like "Blood Sugar Sex Magik" and "Californification" being some of their best known works. Throughout their career, the band has won numerous different awards and established an immense fanbase.
I grew up listening to this band. My favorite thing is that different songs of theirs come with different genres. Their basslines are so out of the box and crazy hard. With the guitar solos and Anothny's vocals, nobody can top this band!
Great band! I love flea but do they deserve to be placed ahead of Parliament-Funkadelic? RHCP is in the lower half of the top 10 at best. Their music is rock, funk-infused rock but still rock! George Clinton's P-Funk is "pure, uncut funk". Bands like Primus, Jane's Addiction, and Frank Zappa?...have no business in a funk band list.
I love RHCP, but they are not top ten worthy on a funk band list! A top ten funk band is a "pure" funk band, not one that infuses funk with rock, punk, alternative, or any other musical genre. Don't get me wrong Flea and the boys have a place on this list but nowhere in the top ten,
With or without Frusciante, the Chilis consistently deliver fresh, original music that just blows me away. I have been a longtime RHCP fan, and every album has a different feel and vibe - from Uplift Mofo Party Plan's hard-partying, rebellious feel to the mellow and soulful vibe of By The Way, from the grinding funk-rock of Blood Sugar Sex Magik to the hardcore metal feel of One Hot Minute. This band is undoubtedly one of the greatest to emerge in the last 30 years, with some of the best musicians on the planet, like John Frusciante, Hillel Slovak, and Flea. I can guarantee that you will fall in love with them from the first listen and won't be able to stop yourself from tapping along to the funk grooves. Oh, and the basslines are indescribably fantastic in every possible aspect. RHCP forever. They are also very nice and intelligent people.
2
Parliament/Funkadelic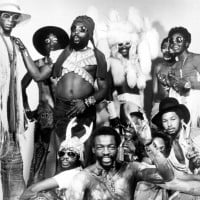 Parliament-Funkadelic or Sly & the Family Stone should be in the top spot. The Chili Peppers are good, but they don't come close to the impact and influence that P-Funk have had on music. P-Funk influenced most of the bands on this list, including more recent ones like RHCP and Rage Against the Machine. P-Funk were true innovators and groundbreakers with talent to burn. The Chili Peppers don't come close in talent, impact or influence. People need to be a little more objective when voting on these lists. It's cool to have your favorites and all, but putting the Chili Peppers as the top funk of all time is just ludicrous. I wouldn't even put them in the top 30.
Without a doubt the leaders of the genre. P-Funk set the bar with innovative sounds and the top grooves to keep the dance floor funkin'. Even Rock bands pay homage to George Clinton, Bootsy Collins, Funkadelic and Parliament. The boys of The Red Hot Chili Peppers will tell you that they wanted to be Clones of Dr. Funkenstein. This group had the best array of musicians over any other. From Keyboards to Drums to Guitars to Bass to Vocals...I will match them up against any other. P-Funk is the most sampled sound ever in the Hip Hop culture. P-Funk is the Apex of the pyramid. ALL others fall in line.
No group assembled a better assortment of musicians than parliament-Funkadelic. While they did not invent Funk music, they refined it and established a sound that revolutionized the music industry. Not given the credit they truly deserved until 10 years after their peak, they are finally acknowledged as one of the greatest bands of all-time! Better management by George Clinton would have produced additional years and numerous more hits!
Look, RCHP is great but they are not the pioneering funk group, this is the most influential group if funk is concerned alongside Sly & the Family Stone. Really think 15 year old kids dominate this site with the kind of things that are voted #1, at least familiarize yourself with the classic funk groups before making an uninformed vote because you like 'Give it Away'.
3
Earth, Wind & Fire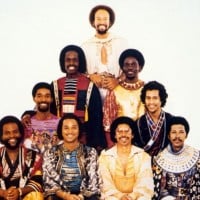 Earth, Wind & Fire is an American band that has spanned the musical genres of R&B, soul, funk, jazz, disco, pop, rock, Latin, and Afro pop. They have been described as one of the most innovative and commercially successful bands of all time.
Agreed. Earth, Wind & Fire are such a good funk group. Ever since the mid-70s, the group produced some of the sharpest grooves ever to hit our ears. I'd like to think that they're my favorite disco/pop group of all time. Their ballads are pretty good, as well. After The Love Has Gone just brings a tear to my eye. I actually played this song on my CD player after the band's founder died as tribute to him, just like I played "Something About Us" after Daft Punk split up. This band is just so earwax-inducingly good!
EWF is the history of black music and funk movement itself! Absolutely sure it is the greatest soul and funk act to ever emerge the musical stardom. They are legends.
These guys are classic and if you think they don't belong on a funk band list and are more of an R&B/soul/disco group, two words: Shining Star.
Best funk band of all time. Disagree? Go listen to Let's Groove. If that song doesn't make you dance then I don't know what will.
4
The Brothers Johnson
Discovered by Quincy Jones, George "Lightning Licks" Johnson and his brother the late Louis "Thunder Thumbs" Johnson put together an incredible body of work. "Get the Funk Outta ma Face", "I'll Be Good To You", "Stomp", "Ain't We Funkin' Now", and my personal favorite, the magical "Strawberry Letter 23"! George's smooth vocals and strong guitar licks combined with Louis' out of this world thumb popping bass made for some of the best funk songs ever!
5
Sly and the Family Stone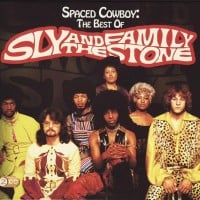 Sly and the Family Stone was an American band from San Francisco. Active from 1967 to 1983, the band was pivotal in the development of funk, soul, rock, and psychedelic music.
This group may singlehandedly (George Clinton and James Brown aside) be the most influential funk group of all time. There's a Riot Goin' On is the thickest, darkest funk you'll ever hear. Pioneers of the genre
Really great examples of classic funk. Truly the Kings & Queens of this genre.
You know how Elvis and Michael Jackson are the Kings of their genre, while Sly's the King of Funk!
Sly's bass player Larry Graham invented the technique of bass playing that is the cornerstone of funk. If you think Sly and the Family Stone is not a funk band then you have never heard "thank you for letting me be myself again"
Here, I fixed the list

1. Sly & the family stone
2. Parliment/Funkadelic
3. Earth, Wind, and Fire
4-29: other funk bands
30. Red Hot Chili Peppers
6
Cameo
YOU CAN'T BE SERIOUS! NUMBER 36? Cameo's body of work far surpasses the majority of those chosen above them! We're talking FUNK here, not rock! Cameo, along with the Brothers Johnson easily make the top ten! This list is totally bogus.
Hard core Funk and amazing slow jams. They are the Best Funk band ever!
Baddest funk bad ever!
Really? This band sucks
7
Ohio Players
Only one group came close to these guys and that was Slave, also from Ohio.
They where the first band to incorporate funk jazz and r&b in the same song that I remember
8
Rage Against the Machine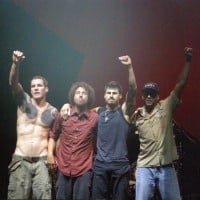 Rage Against the Machine is a rap metal band formed in Los Angeles, California. The band consists of vocalist Zack de la Rocha, bassist Tim Commerford, guitarist Tom Morello and drummer Brad Wilk.
Why is this metal-rock band rated this high on a funk band top ten list? Incredible! So RATM is better than pure funk bands such as Cameo, The Ohio Players and The Brothers Johnson (conspicuously absent on this bogus list by the way)? Is there some type of criteria here that makes rock, alternative, and punk bands eligible to be included on a FUNK BAND list simply because they a bass guitar riff or two in their sound? Unbelievable!
These guys rocks and are really funky if you think that they are not you've got to learn more about music, RATM Mix a lot genres, Rap, Heavy Metal, Hip Hop and FUNK! Listen to Take the Power Back, Calm Like a Bomb, Bombtrack, Know your Enemy and obviously Killing in the Name, really funky tracks, they even covered a song called Renegades of Funk so...
RATM is incredible. They are the utmost most aggressive band that ever walked the face of the earth, and they managed to combine music and politics into a fantastic way. Love them.
I love RATM, but they're not Funk. They're rapmetal with a bit of funk influence.
9 Zapp
10 Slave
The Contenders
11
Primus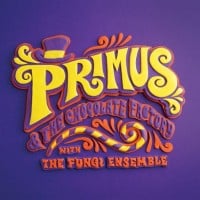 Primus is an American funk metal band based in San Francisco, California, currently composed of bassist Les Claypool, guitarist Larry LaLonde and drummer Tim Alexander. Les Claypool is regarded as one of the best bassists of all time for his slap-bass ability in notable songs like "My Name Is Mud", "The Toys Go Winding Down", and "Jerry Was a Racecar Driver".
I see Primus as one of humanity's last attempts at decent music. And a damn good one, too. Perhaps music is fading into whatever noises you can get out of a computer now, but when I see bands like Primus I have to rethink that statement.
Hendrix is psychedelic rock for God's sake... Primus is real funk... And why aren't solo funk artists on the list? James Brown, George Clinton, Prince?
Primus created a new genre of music. It's the best genre in the world, and it goes by the name Primus.
Les Claypool is one of the respected bassist... That speaks volume of this band...
12
Kool & the Gang
Most sampled Music Group in history. More too say? Most sucessful R&B Band iof all Times.
No other Black Music Group sold so many records in the 80s like them. Questions?
Best Band over all Genres ever! Most sampled Music Group in history. More too say?
Timeless...one of the best live bands ever...best Band over all Genres!
This is definition of funk rock! Great band!
13
Frank Zappa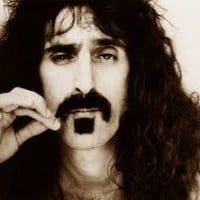 Frank Vincent Zappa was an American musician, songwriter, composer, record producer, actor and filmmaker.
?! Is Frank Zappa a one-man funk band? This list is so fraudulent!
Frank Zappa? On a funk band top ten list? Really?
14
The Gap Band
Best band ever and Charlie Wilson is The Greatest!
Love old school funk and Gap Band is my favorite!
Best funk band ever, period!
Hitting you in the stomach!
15
Mr. Bungle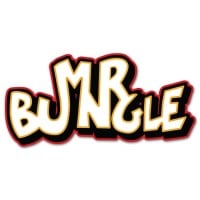 Mr. Bungle was an American experimental rock band from Northern California. Known for a highly eclectic style, the band often cycled through several musical genres within the course of a single song, including heavy metal, avant-garde jazz, ska, disco as well as funk.
16
Dazz Band
The Dazz band is a one-hit wonder. No relevant body of work, no consistancy. How they are rated number 9 on this list is a head scratcher! And where the heck is The Brothers Johnson and Slave on this so-called Funk Band list? Whoever created this list is no true Funk Band purist.
17
Tower of Power
ToP created the pure, urban-funk sound. Knockout horn section...maybe the best ever. Yes, I liked the Commodores and Earth, Wind, and Fire, but they turned the pure funk sound into Pop / Funk fusion. Lastly, the best Funk of all time was the Father of Funk himself, James Brown.
I've seen TOP live and they're as tight live as they are on all their albums. They have extremely funky bass, horns, percussion and terrific vocals. They are the definition of funk in it's rawest form. Listening to Taxed to the Max and it's sweet!
Their entire discography is the very best. Should be number one, followed by EW&F, Sly, Average White Band. All others are pretenders.
One of the best, maybe the best, horn bands of all time. They started around the 70s and still getting it done today. amazing!
18
Commodores
I have most of #'s: 3,4,5,7,8 and 10's albums but I'm heaviest into the Commodores as of this second. #'s:3,5,7 and 10 have had many long periods of being my favorites like the commodores and that will never change. I'm a die hard fan of the artists I just listed. I don't like the commodores more or less than the others I listed but I had to vote the commodores for now!
19
Con Funk Shun
My favorite band in my youth. They had it all, the straight-up bangers, the mid-tempo grooves, the deep cuts, and some of the most sultry ballads of the era.
ConFunkshun was a very good band but Brass Construction (conspicuously absent from this list) should be in this spot.
20
Living Colour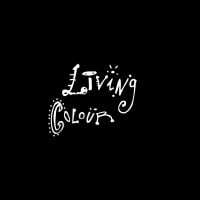 Living Colour is an American rock band from New York City, formed in 1984. Stylistically, the band's music is a creative fusion influenced by heavy metal, punk rock, funk, jazz, hip hop and alternative rock.
21
The Meters
The Meters are the kings of New Orleans funk and a huge influence to RHCP.
No Meters, no almost anyone else on this list.
22
Vulfpeck
This is pure funk with massive feelz! If you were to extract the "funk" from every band on this list and make a potion that would instantly enable musicians to embody perfect platonian funk, those musicians would form Vulfpeck.
23
Jane's Addiction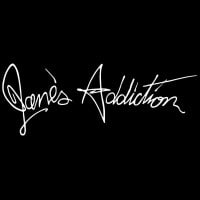 Jane's Addiction is an American alternative rock band from Los Angeles, formed in 1985. The band consists of vocalist Perry Farrell, guitarist Dave Navarro, drummer Stephen Perkins and bassist Chris Chaney.
24
Fishbone
World's Baddest Band
Great music and even greater live shows.
Yea these guys should be higher on the chart.
Why is fishbone never mentioned? RHCP really? Rage? Come on people!
25
Jamiroquai
Jamiroquai is amazing! Their debut was more acid jazz, but over the albums it becomes funky!
They are playing acid jazz but they have a funky spirit and their basslines are kickass.
PSearch List