Best Alternative Female Singers
Since alternative music has always been left of mainstream we have had many wonderful unique female singers who have added their own influence on the Alternative music with many years invested to widen the Alternative music popularity.

The Top Ten

1 Bjork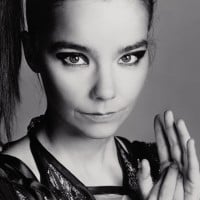 Björk Guðmundsdóttir, (born 21 November 1965) is an Icelandic singer, songwriter, composer, record producer and actress. Over her four-decade career, she has developed an eclectic musical style that draws on influences and genres including electronic, pop, jazz, experimental, trip hop, alternative, classical, and avant-garde music.
She belongs at number 1 on this list. Amy Lee is great but she does not come close to Bjork nor do any of the others. It's not just because she's my favorite either it has to do with musical ability. She in my opinion is one of the best female artists of all time.
I loathe most female singers. Bjork is an exception. There are times her voice gives me the chills. Way underrated I think, in part due to her eclectic nature.
Bjork is definitely one of a kind and her music is definitely eclectic and catchy. She has written songs for Madonna and others also.
2
Fiona Apple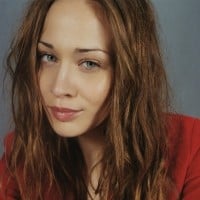 I'm glad she showed up here. Although she hasn't had a pile of albums, her lyrics are so unique and well crafted and her voice is strong and extremely expressive. Increasingly her music has become more experimental and her songs more peculiar. But she isn't weird just to be weird or because she is trying to cover up her overall empty and uncreative mindset. She is an artist and her music will last.
Really amazing artist. She's got a beautiful, vulnerable and deep honest voice. Her lyrics are pure poetry and her albums are all incredible.
Fiona opens her deep wounds with her lyrics. In my opinion she'll always be THE BEST
3
Amy Lee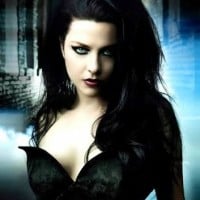 Amy Lynn Hartzler, known professionally as Amy Lee, is an American singer-songwriter, classically trained pianist and composer. She is also the lead singer to the Arkansas band Evanescence.
Amy lee is one of the best rock female singers of all time. Not only that, but the entire sound of Evanescence blends with her voice. She should be way higher, at least No. 2
Amy Lee should so be number one #1 she has the most beautiful voice
She's just all around amazing...
. Come people lets gets some more votes and put her on top
Where she belongs
Should be number one. Amy has an amazing voice, only problem she needed to make more albums to stay commercial. More albums more money more fans...
4
Lana Del Rey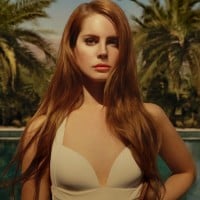 Lana Del Rey is a California based singer, songwriter, and model who currently resides in Malibu, California. She was born under the name Elizabeth Woolridge Grant to entrepreneur Robert England Jr. and Patricia Ann Hill in rural Lake Placid, New York on June 21, 1985. She has two siblings, Chuck and Charlie. She attended a catholic elementary school and was sent to a boarding school at age 15 to... read more
In this decade, specifically in the late 2010's, Lana has impacted pop culture, defined aesthetics among youth today. Her music is quintessentially gloomy, packed with striking lyrics and breathy, witchy voices that haunt of her dark past. Though Lana tells a different story, her music makes it relatable, poetic and mysteriously brilliant. And let's admit - new artists birthed now are under the influence of Lana Del Rey's revolutionized youth era of drugs, sex, money and rock and roll.
Lana Del Rey basically invented her own genre, a lot of artists (halsey mostly) wouldn't be here if it wasn't for Lana. She has her own unique style of singing that is absolutely breath-taking and dreamy. When I listen to Lana I feel like I'm in heaven!
I'm 62 years old. All I knew about Lana Del Ray was that she modelled clothes for H&M. I heard my daughter playing this last week. It's one of the greatest songs I've ever heard.
5
Tori Amos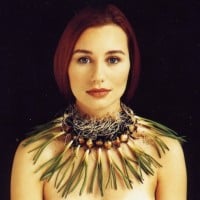 Tori Amos is an American singer-songwriter and pianist. She is a classically trained musician with a mezzo-soprano vocal range.
Her music really has true meaning and her voice has pure emotion in it. People might say she's gone downhill recently but she's still going constantly making lots of new, different and brilliant stuff.
Her songs are just more complex and have a deeper message to send to us. I think she has the god given talent and she is a true artist, changing things up.
10th? A musical genius, incredible singer bringing intelligent, soul searing, thoughtful, music to make you think and feel.
6
Florence Welch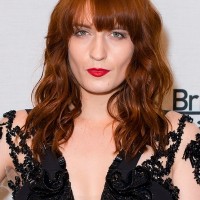 Florence Leontine Mary Welch is an English musician, singer, and songwriter. She is best known as the lead vocalist of the indie rock band Florence + the Machine.
Florence is just great. Many "indie" singers have appeared lately (all of them boring for me), but she is different. She has such a powerful way of singing, it reminds me of the old rock and roll; her band makes wonderful and beautiful music (something between rock-baroque-folk-indie) and everything about her is epic. They have a wide variety of sounds but have a recognisely style. Her voice is powerful and epic, I adore her.
Her voice is AMAZING! She never has weak moments, her range is ridiculous, and her music is beautiful! She can throw her voice around wherever and whenever she wants, and whatever she does is always effortless and flawless. Listen to Rabbit Heart, Queen of Peace, and Cosmic Love.
Florence Hess got the vivid, eccentric style, accompanied by her mellifluous vocals. She can pull anything, from highly strung vivacious form of Ceremonials, to pure and raw vocals of How Big How Blue How Beautiful. Honestly she herself is a masterpiece.
7
Marina Diamandis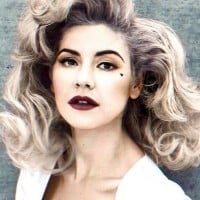 Marina Lambrini Diamandis, known professionally as Marina and the Diamonds, is a Welsh singer-songwriter.
Marina is the most creative singer of her generation. The fact that she can so effortlessly change her sound and looks makes her music so interesting and never boring. Her voice is so soothing and flexible and her lyrics are heavenly. I owe Marina a lot for inspiring me to be as creative and as innovative as she is.
,My son age 16 turned me on to Marina, I love her lyrics and her voice. She has substance and intelligence which makes me think she is one of the best. Considering I'm 57 and my favorite singer was James Taylor I think it's a leap in a good way.
Marina is the most underrated singer here, Her voice is heaven, her lyrics are breathtaking, her music is just the best, She deserves more than she has now because she has true talent and these days talent is very rare.
8
Alanis Morissette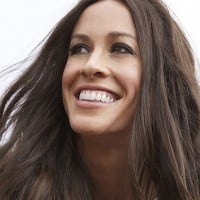 Alanis Nadine Morissette is a Canadian-American alternative rock singer-songwriter, guitarist, record producer, and actress.
Alanis "MORISSETTE" is undoubtedly the #1 alternative rock female artist! As simple as that! I mostly agree with this list, and I love Amy Lee, but she falls more into the "Hard Rock/Heavy Metal" category. As far as women in alternative rock go, Alanis was the forerunner. Alanis paved the way for many other women to break into the Alternative Rock scene. My top 5 would have to include Alanis (obviously at #1) with the top 5 including (in no particular order) Fiona Apple, Natalie Merchant, Courtney Love, and Tori Amos. Again, I love Amy Lee and Evanescence, but she falls under a slightly different genre.
One of the most inspiring careers. Going from bubblegum pop to the alternative rock Alanis we all know and love is just an amazing feat.
I love this woman. Her earlyer work wasn't bad either. Kinda like 80's Cyndi Lauper. But her 90's stuff was gold.
9
Lorde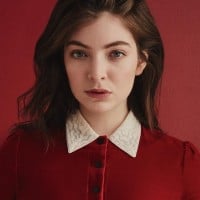 Ella Marija Lani Yelich-O'Connor (born 7 November 1996), better known by her stage name Lorde, is a singer-songwriter from New Zealand. She released her first EP "The Love Club" in 2012 and gained worldwide popularity with her song "Royals" at the age of 16.
With "Pure Heroine" (2013), "Melodrama" (2017) and "Solar Power" (2021), Lorde has released three studio albums so far. She is is known for... read more
I have no idea why Lorde is so low on this list. Alternative pop artists saw a rise because of Pure Heroine. She pushed this genre to the mainstream, which gave artists such as Lana Del Rey, Marina and the Diamonds, Halsey, etc. more recognition.
She doesn't hold the most acclaimed female album of 2017 for no damn reason. This woman is a prodigy. Ella is doing things miles above her contemporaries. And she is barely 22.
Excuse all you beggars. Lorde is the real queen of alt pop and indie pop. She basically defined the genre and brought it the fame and popularity it has now. Forever queen
10
Hayley Williams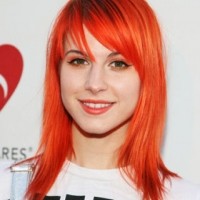 Hayley Nichole Williams is an American singer, songwriter and musician. She is best known as the lead vocalist, occasional keyboardist and primary songwriter of the American rock band Paramore. In 2020 she started a solo career.
I would classify Gwen Stefani as more pop rather than alternative. I'm not sure... But Hayley Williams should be number one. The way she brought rock into the charts with that amazing voice was a really great achievement considering the standard of music in it at the moment.
I voted for hayley and natalie because they're really good... Paramore is a bit less fun to cover, but they're more popular and more rocking to listen to! Hayley is a great singer and decent songwriter and started early too... bonus!
She is the sensation that showed me what exactly alternative rock is all about! Her voice, her expressions and the emotions she puts into her work is juts MIND BLOWING!
Hayley williams for the world!
The Contenders
11
Kate Bush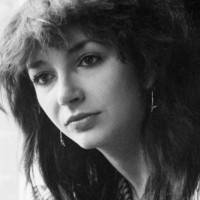 Kate Bush was WAY ahead of her time in terms of music. While unique and way out there in her time, many adopted or incorporated her style across many genres from the 80s until current times. There's a Kate Bush influenced artist popping up almost every month these days, or current popular ones moving more toward her direction of music. Long before Lady Gaga was making her album Art-pop, Kate Bush was pioneering the genre, along with many other alternative music styles.
I can't believe that Kate Bush is so overlooked. That siren's voice hers is mystifying. Her lyrics create an environment that transcends beyond auditory recognition. She truly was pioneer in alternative music! Peter Gabriel recognized her unique gift and abilities immediately. If you didn't vote for Kate because you don't know her, GET TO KNOW HER!
Wait? Kate Bush is only #32 on this list? She practically INVENTED the alternative pop genre! She paved the way for singers like Tori Amos, Bjork, PJ Harvey, Regina Spektor, and Fiona Apple. She should be #1!

Check out songs like Wuthering Heights, Breathing, Hello Earth, Sat in Your Lap, and The Sensual World. She is a musical genius who needs more attention.
12
Lzzy Hale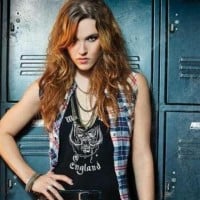 Elizabeth Mae "Lzzy" Hale is an American singer, songwriter, and musician. She is best known as the lead singer and rhythm guitarist of the American hard rock band Halestorm, which she co-founded in 1997.
Wow. Just wow. Listen to 'familiar taste of poison', 'tell me where it hurts' and 'hate it when you see me cry' to understand how amazing she is. Both albums are just pure bliss
She is amazing! Love her
I want to see her naked
13
PJ Harvey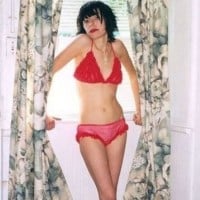 Polly Jean Harvey, known as PJ Harvey, is an English musician, singer-songwriter, writer, poet, and composer.
No one comes close. Fabulous musician, her voice is strong with an unfathomable range, her lyrics are that of a first class writer the accompanying music is flawless, her live shows are incredible, she pushes herself to new heights for every album, never repeats herself and is quite fearless. She is a true artist in every sense of the word, she is quite simply a treasure.
I actually think there's about 2 people on this list who I would consider alternative. Its funny, the word alternative used to mean something and when it did PJ wasnt just one of the best females she was one of the best acts in the last 25 years.
Greatest female artist in alternative music ever. Dry is in my top ten albums of all time. I've seen her live 4 times and every time has been amazing.
14
Melanie Martinez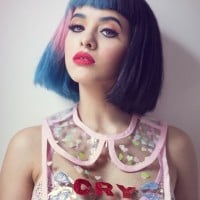 Melanie Adele Martinez is an American singer and songwriter. Melanie Martinez auditioned for the American television vocal talent show The Voice and became a member of Team Adam.
Melanie is very unique and very different. Her music has hidden meanings that you may not catch onto right away. Her lyrics and her music type are extraordinary and she is an absolutely amazing artist.
She should by far be in the top 5, the has her own unique style and writes her songs to tell a story, but also be the best songs they can possibly be. She has the most unique voice I have ever heard. Incredible!
Listening to her right now. She's the best. She's just so perfect... just... in every way. Such a great artist, I love how she's different. I love her style. I especially love her music. Her voice is angelic
15
Sarah McLachlan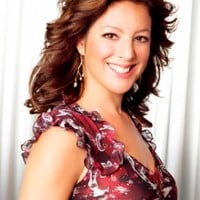 Sarah Ann McLachlan is a Canadian singer and songwriter known for her emotional ballads. As of 2009 she had sold over 30 million albums worldwide.
Sorry, but can't BELIEVE Gwen Stefani would ever be ranked above Sarah McLachlan - are people crazy? Sarah has incredible range, and never hits a wrong note. I lean toward hard, classic rock, but can't help but thoroughly appreciate Sarah's exquisite vocals.
Sarah has a smooth approach in the alternative industry. Her ballads are smooth and calming.
Her music...it's so pure. I like In the Arms of the Angels the best!
16 Anneke van Giersbergen
17
Shirley Manson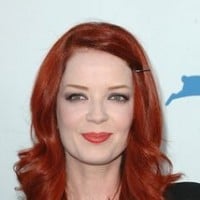 Shirley Ann Manson is a Scottish-born singer, songwriter and actress. She is the lead vocalist of the alternative rock band Garbage.
Shirley can even make gloomy sounding songs like Only happy when it rains and I would die for you catchy and addictive. She is a pleasant addition to Garbage as the band searched for a female frontwoman
Her voice is amazing. Garbage wouldn't be nearly as good if she wasn't their vocalist.
One of the most charismatic female singer.
18
Courtney Love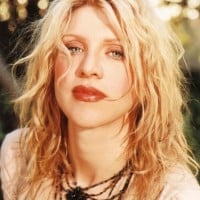 Courtney Michelle Love is an American singer, songwriter, actress, and visual artist. A notable figure in the punk and grunge scenes of the 1990s, Love's career has spanned four decades.
Courtney Love has a voice that is unbeatable and can make you feel either full of rage or just kinda sway back and forth! And that is the "hole" truth.
I love her voice, I heard her sing in a Fall Out Boy song on the album, Save Rock n Roll. And it was awesome. There's not a better woman in the world for that song. The job she does as a rocking singer, she is officially my favorite.
She is incredible. She can make you love alternative music if you once hear her.
19
Gwen Stefani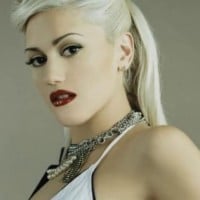 Gwen Renée Stefani (born October 3, 1969) is an American singer, songwriter, actress, and record producer. She is a co-founder and the lead vocalist of the band No Doubt, whose singles include "Just a Girl" and "Don't Speak" from their 1995 breakthrough studio album Tragic Kingdom, as well as "Hey Baby" and "It's My Life" from later albums.
The Queen. She has been my favourite for a long time. This woman is so unique. Super talented. Iconic and beautiful. She's the best.
Gwen with a style all her own showed a girl can rock and keep up with the boys.
Aside from her pop exit , she is back with No Doubt in the studio again
The original alternative queen... There's no comprision. A living legend. Such a versatile artist.. There'll never be another Gwen Stefani.. She's the rock reigning queen..
20
Kim Gordon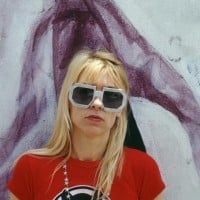 Kim Althea Gordon is an American musician, songwriter, and visual artist. Born in Rochester, New York, Gordon was raised in Los Angeles, California, and studied art at the Otis Art Institute.
The only women besides Bjork, who a true pioneer of Alternative music. No Kristin Hersh? No Kim Deal?
21
Kim Deal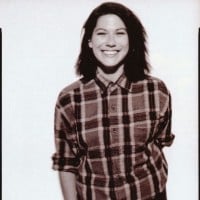 Kimberley Ann "Kim" Deal is an American singer, songwriter and musician, best known as the former bassist and backup vocalist of the alternative rock band The Pixies, and the lead vocalist and rhythm guitarist for The Breeders.
22
Ryn Weaver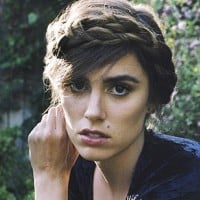 Ryn Weaver is an American singer and songwriter who first gained attention with the single "OctaHate" in June 2014. Billboard called the single a viral sensation.
Yes! Ryn Weaver is one of the best in the alternative electropop scene right now. The Fool is a serious contender for best album of 2015, with Ryn providing excellent vocals, creative ideas, and great performances across the board. Let's get her top 10!
Unlimited talent both as a singer and songwriter. Out of the box vibe.
She has such a unique voice and I adore her songs with a passion
23
Dolores O'Riordan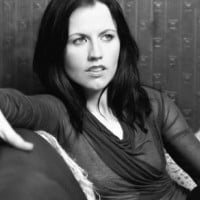 Dolores Mary Eileen O'Riordan was an Irish musician, singer and songwriter. She was the vocalist for rock band The Cranberries from 1990 until their break-up in 2003, later reuniting with her band in 2009, which she led until her death in 2018.
Dolores definitely shows a delightful, vibrant and musically talented influence on Alternative music with her band the Cranberries with soft ballads to guitar blazing rock songs she never disappoints and no one can even sound like her as she has such a wonderful unique voice and can definitely rock out on over 4 different instruments. Now solo she has not lost her touch but shows that a woman singer/songwriter can achieve success in a pop world
She has amazing depth..! Her songs get caught in my head and keep playing over and over again! All her songs are so different and full of soul... Dolores rocks!
Of course it takes for all tastes, but I think Dolores O'Riordan has something extra that the others don't!
And it comes out, it leaves the heart...
24
Liz Phair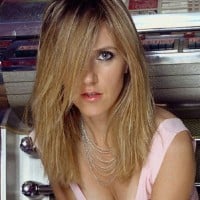 Elizabeth Clark Phair is an American singer-songwriter, guitarist and pianist born on April 17, 1967 in Connecticut. ...read more.
As a teenage boy who fell into the usual pitfalls of toxic masculinity, Exile in Guyville made me see women three-dimensionally - in every bit of flawed perfection that is exhibited in not just the feminine, but the human experience. She made me a better man.
25
Sky Ferreria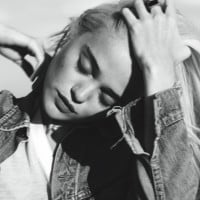 Sky Tonia Ferreira is an American singer, songwriter, model, and actress. As a teenager, Ferreira began uploading videos on Myspace of herself singing songs she had written, which led to her discovery by producers Bloodshy & Avant and an eventual recording contract with Parlophone in 2009. She released ...read more.
PSearch List