Worst Music Moments of 2018
This list is the opposite of Best Music Moments of 2018. Feel free to add your items, to vote and remix.

The Top Ten

1 XXXTentacion's murder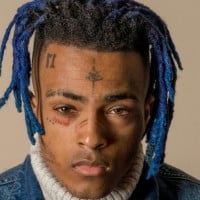 Jahseh Dwayne Onfroy (January 23, 1998 - June 18, 2018), known professionally as XXXTentacion, and often referred to as X, was an American rapper, singer, songwriter, and criminal.
I think his death should be a lesson to everyone else. Live your life the best way you can. He may have made a lot of dumb mistakes in the past, and he tried to better himself and get past those mistakes. But by then, it was too late and his mistakes finally caught up to him.

Kinda reminds me of the movie Menace II Society where the main character does so many stupid things throughout the film, and right when he was about to finally take the first step to become a better man at the end, his mistakes catch up to him and he gets killed. That movie was way more powerful than some people make it out to be because it portrays the harsh reality we live in.

Be the good guy people. You owe it to yourselves.
X's death was truly devastating there are no words to describe how sad his death was. Also, to all of you sick and disgusting people out there who are commenting that you are glad he died you are repulsive. It's people like you who are messing up this world. I mean, I get it if people are not fans of his music, but saying that you are glad someone died is the worst thing you could do. Besides X was not a bad person. He had ALLEGATIONS against him. As in, nothing was proven. Also, X was making up for his past. He was an inspiration and a huge role model to many kids out there. And yes, he did have some songs that were a little intense, but many of his songs were very deep and sent a message to everyone everywhere. He had so much potential in him and was on the road to becoming something great. He was an example that we all have pasts, but we have to leave them behind and focus on the future. He died way too soon... Long Live.
2
Avicii's suicide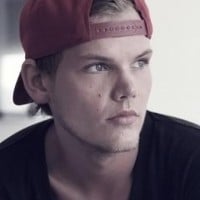 Tim Bergling (September 8, 1989 - April 20, 2018), better known by his stage name Avicii, was a Swedish electronic musician, DJ, remixer and record producer. He is best regarded for his work in Electronic Music during the 2010s in which his works have charted among the Top 40 Radio and for his influence towards 2010's contemporary Electronic musicians... read more
This should be number one. Avicii's music was and still is innovative not just in the electronic realm but to music as a whole. He struggled with the pressure of fame all throughout his career so much that he had to drink to cope and retired from touring before unfortunately taking his own life in April. I highly advise everyone watch his Netflix documentary "Avicii: True Stories", especially all the fans of a rapper this year who was an abuser and then tell us who's death will impact the music industry as a whole for years to come. RIP Tim!
"One Day You'll Leave This World Behind So Live A Life You Will Remember"
I've looked into his personal life, and it turns out that Avicii was actually struggling with depression and anxiety years before his suicide. In fact, he quit touring in 2016 due to how overwhelmed he was, and he was given medication and surgery. From the looks of it, Avicii was a broken, sad man, like Chester Bennington (Who also unfortunately took his own life a year prior).
3
Donald Trump plays Pharrell's song 'Happy' to a crowd in Indiana on the day of the mass murder of 11 people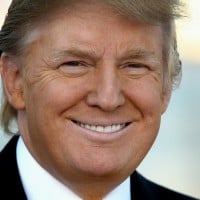 Donald John Trump (born June 14, 1946) is an American businessman, television personality, politician, and the 45th President of the United States. Born and raised in Queens, New York City, Donald J. Trump received an economics degree from the Wharton School of the University of Pennsylvania in 1968. In 1971, Donald Trump took charge of his family's real estate and construction firm, Elizabeth Trump... read more
What a hypocrite! This doesn't change my opinion at all because I already knew he was a horrible racist sexist sociopath, but this is still pretty bad. Seriously, Trump supporters! You still find ways to defend him after this! "Oh, he didn't choose to play it". Yes he did! Seriously, people. I respect your opinion if you really like Trump for some reason, but why can't you see all the terrible things he does each and every day?
He didn't even choose to play it. It was the people who ran the event that played the song. So try not to put this on him..
He is a complete idiot and obiviosly doesn't know what he's doing.I mean literally killing hundreds of people. Ugly head ass. Still can not believe no one tried to kill him.
4
Iron Maiden not nominated for the Rock and Roll Hall of Fame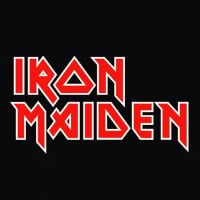 Iron Maiden are an English Heavy Metal band formed in Leyton, East London, in 1975 by bassist and primary songwriter Steve Harris. The most critically acclaimed period for the band was from 1983-1989. With vocalist Bruce Dickinson, bassist Steve Harris, lead guitarist Dave Murray, rhythm guitarist Adrian Smith, and drummer Nicko McBrain. Smith left the band in 1989 and was replaced by Janick Gers... read more
Shame. And this disgraceful practice has been going on for too long. Rap, jazz and pop singers don't have to be nominated at all because they are not from the the genre of Rock and Roll. Iron Maiden should have been inducted long ago.
Rap and pop singers that were nominated for induction in 2019 include Janet Jackson, LL Cool J, Rufus featuring Chaka Khan. What these guys did for rock music? Nothing. While Iron Maiden did. A lot.
I don't even like Iron Maiden. I like other classic rock bands. All these main stream rappers suck, except for Eminem and lecrae. Modern day rap is the worst thing that has ever happened to music.
I feel like this is a little high on the list I don't agree with this but in the end it is only a decoration it is not really that big a deal.
5
Tool breaks their promise for a new album again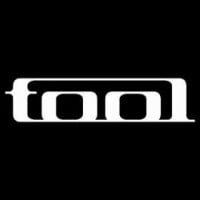 Tool is an American alternative metal/progressive metal band, that was formed in 1990.

The band is set together between Maynard James Keenan (Vocals), Danny Carey (Drums), Adam Jones (Guitar) and since 1995 Justin Chancellor (Bass).

The band is known for their influences from electronic sounds and their overly complex and strangely structured songs.

They released their debut album... read more
I like Tool, but how was this bad? They released Fear Inoculum like one year later. Death of music artists are below this? I get it, breaking a promise for a new album is annoying, but it isn't worse than music artists who died and Dahvie Vanity raping women.
Don't worry... Only 10,000 days left until the release!
This has been happening for at least 10 years...
6
The Metal Grammys
Awful (as usual). Very similar to the Rock and Roll Hall of Fame nominations and winners. I don't even wanna start. But at least in 2018 the winner was a metal band (many non-metal bands won metal Grammys before). However, in 2017 there were much better metal releases than Mastodon's "Sultan's Curse".
7
Kendrick Lamar invites a white female fan on stage to sing with him and then stops the music after she repeatedly rapped the 'N-word', which is part of the lyrics of the song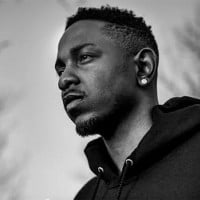 Kendrick Lamar Duckworth (born June 17, 1987) is an American rapper and songwriter. Raised in Compton, California, Lamar embarked on his musical career as a teenager under the stage name K-Dot, releasing a mixtape that garnered local attention and led to his signing with indie record label Top Dawg Entertainment (TDE).
Coming from a black person, I never had any problem with another race saying that word as long as they don't mean the racist version of it.
Coming from a black person, I don't mind letting someone say the n-word as long as its not used for insulting.
Oddly enough, Kendrick Lamar is on my good list of 2018, too, for winning a Pulitzer Prize.
8
Dildos with Marilyn Manson face on them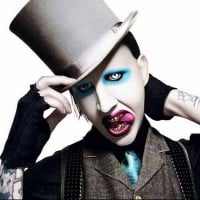 Brian Hugh Warner, better known by his stage name Marilyn Manson, is an American musician, songwriter, actor, painter, multimedia artist, author, and former music journalist.
I wonder what Marilyn Manson thinks?
9
Rush disbands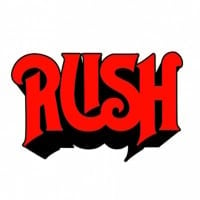 Rush was a Canadian progressive rock band that was formed in 1968. The band has had an iconic lineup since 1975, which included Neil Peart (Drums, Percussion), Geddy Lee (Vocals, Bass, Keyboards), and the guitarist, Alex Lifeson. Peart passed away after a 3 year battle with brain cancer in January of 2020. Because of this, Lee says there are no plans to keep the band going, so Rush is most likely... read more
Unfortunately, we are stuck with Justin Bieber. Bring back Rush!
10
Aretha Franklin's death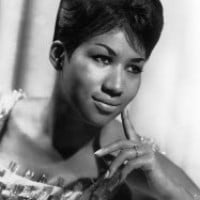 RE "How was this not already included on the list? "
To avoid any misunderstanding I have to say that there were already lists focusing on musician deaths in 2018 - Top 10 Musicians Who Died in 2018, Most Shocking Music Moments in 2018. Aretha is at #1 on the first list.
Here I wanted to focus on other things but I don't mind if people add sad musician deaths.
Now THIS should be #1. Not XXXTentacion's murder. XXXTentacion was nothing but an abusive manchild who deserved to die, while Aretha Franklin was a legend.
How was this not already included on the list?
The Contenders
11
Concert held to raise $60 million to fund the Israeli Army
This should be ahead of items like Billie Eilish or Carrie Underwood. Which are not necessarily bad.
Israel is a terrorist country. Change my mind please. Just look what they're doing right now
12
Carrie Underwood releases her album "Cry Pretty"
I'd rather listen to Baby Shark or Crazy Frog on repeat than any of Carrie Underwood's crappy music
13
Drake became more successful than the Beatles
This must be a huge exacerbation, no one can be more successful than The Beatles were
14
Lewis Capaldi releases someone you loved
It's not worse than anything on this list but this song was trash.
This makes me depressed
How is this bad
15
Billie Eilish becomes popular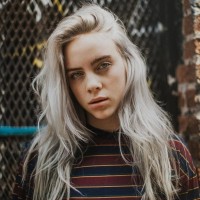 why is this bad?!
she's amazing and I respect everyone's opinion, but unless you have a valid reason to hate her, I would hope you keep that to yourself and rather than hating on her, just politely not say anything and move on! please don't come at me but take this into consideration when you comment on something :)
How is this one of the worse things?
How is this bad?
16
Eminem releases Kamikaze
More like best
17
Slayer announce their final world tour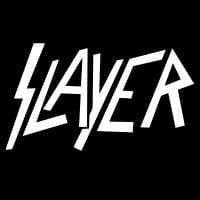 Slayer was an American thrash metal band from Huntington Park, California, formed in 1981 by guitarists Jeff Hanneman and Kerry King. They rose to fame with their 1986 album Reign in Blood, and is credited as one of the big four of thrash metal bands, the others being Metallica, Megadeth, and Anthrax. ...read more.
Legendary band. We will miss you Slayer
This was really disappointing to me.
18
Kanye West names his 3rd child Chicago (West)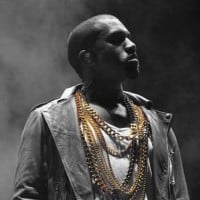 Ye (born Kanye Omari West; June 8, 1977) is an American rapper, songwriter, record producer and fashion designer. He is regarded as one of the most influential, as well as controversial, artists of the 21st century. ...read more.
Chicago is the name of his 3rd child (girl) after also weirdly named North West and Saint West...
"- Hi, Chicago West here!
- The plumbing company? "
OK, whatever makes you happy Kanye and Kim...but I think what you do is very egotistical.
This isn't a "music moment" in a pure form but it's music-related because Kanye is very popular and for many people he's a role model. Not for me but he's got many fans world-wide.
Judging by how he called his kid Saint West and Chicago West, he might be taking insipiration from Pete Wentz here.
As Pete Wentz has named one of his kids Saint Wentz, and Pete is also from Chicago (or at least Illinois- I don't know many places since I'm British not American).
19
Imagine Dragons releases another lack luster album
Wait what? I like Imagine Dragons, but they're not my favourite and I am not an over-obsessed person with this band and I listen to their songs once weekly. I listened to their new album, it wasn't bad, it was good. I hate a few songs, but at least give it a listen, it doesn't disappoint, especially songs like Burn Out and Natural.
This just reminded me Imagine Dragons released an album this year. I had completely forgotten that that album exists
Commercial band that recycles the same song over and over again.
20 Major Lazer announced they are disbanding
21
Baby Shark rises to fame
I hate this. The sad thing is that people know more about this than about good artists in the modern scene.
That song eventhough meant for kids is annoying. Why is it popular among the interns
I hate this sing
22
Everyone forgot about Sean Paul and his new music
I never liked Sean Paul. He always sounds the same.
23
Reputation snubbed by Grammys
It deserved to be snubbed. The album was terrible.
Good! Taylor Swift does not have talent at all.
Her best album snubbed. The grammys suck
24
Mac Miller's death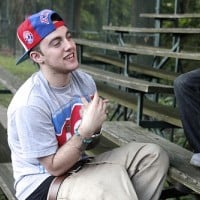 Everyone "feels bad for Ariana" but what about Mac? Malcolm was a good kid but had a lot of issues and demons. It disgusts me how no one feels any remorse for him except for "Ariana" even though she screwed him over.
I feel bad for ariana grande I really do!
25
Vinnie Paul's death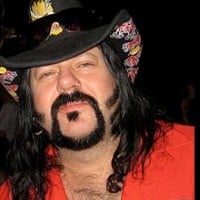 How is this so low? Below Kanye West naming his child Chicago?
He was the drummer of Pantera.
PSearch List