Top 10 Greatest Years for Music
The Top Ten
1
1969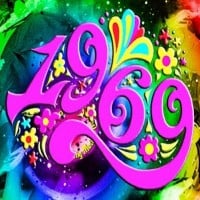 The 60s basically had all the good stuff, like garage rock, psychedelia, the British Invasion, etc, etc, but what about those instrumental tracks, the more forgotten parts of 60s music? This was basically the golden age of instrumental tracks, coming from greats such as Herb Alpert & The Tijuana Brass Band, Floyd Cramer, Mason Williams, Paul Mauriat, and more. Piano and guitar instrumentals sort of died out in 1969, though... But anyway, this was the ending to a magical decade, with another, the 70s, coming up.
Man, the 60s were the best. The Beatles, Elvis Presley, Jimi Hendrix, The Rolling Stones, CCR, Led Zeppelin, The Doors, The Monkees, Aretha Franklin, Marvin Gaye, Bob Dylan, Diana Ross, James Brown, Neil Diamond, Johnny Cash, Tom Jones, Stevie Wonder, The Who, The Beach Boys, and so much more. I always here everyone say that 80s music is the best. Well, they're wrong! 80s music does not compare to the wonderful tunes of the 60s!
1969 : One of the greatest albums by the biggest band in the world.
1969 : The first punk albums.
1969 : Two of the finest and most influential hard rock albums ever.
1969 : One of the greatest, (and maybe the most influential) (and one of the first) progressive rock albums ever.
1969 : The first rock opera.
1969 : A massively influential album that would go on to inspire a huge number of 90s band due to its defiance of musical rules.
1969 : Same as listed above, except it was totally unintentional.
1969 : Again, perhaps the greatest album by one of the greatest rock bands of all time.
1969 : Arguably the best album by a guy who made over 100 albums.
1969 : A legendary band makes a good album followed by one of the worst duds that ever stained a perfect run of albums.
1969 : A very popular american band releases three great albums.
1969 : An underrated british band makes a few underrated concept albums.
So many great and innovative albums this year.
1. In the Court of the Crimson King - launched Prog into the mainstream, while also innovating the genre beyond what seemed possible at the time.
2. Abbey Road - The Beatles ultimate record. Quite possibly the best place in which the bass guitar as been played.
3. Hot Rats - Dude, can't believe only one guy has mentioned this. Definitely underrated on THIS site. I mostly use rateyourmusic.com and it's not underrated there for sure.
4. In a Silent Way - The best Miles Davis album. Very influential and a must listen for all music fans, regardless of genre. Miles is far from a Jazz purist.
5. Obligatory Trout Mask Replica
6. The Velvet Underground invented a few less genres than usual, but they still invented a few.
7. Led Zeppelin's first two albums of course.
That's all I can think of off the top of my head, but that alone is just phenomenal.
2
1967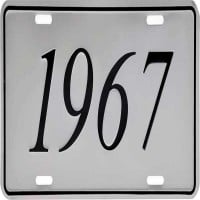 the Doors self titled debut album, Jimi Hendrix's Are you Experienced and Bold as love, Cream, the Beatles's Magical mystery tour and Sgt. Peppers lonely hearts club band, the Rolling Stone's aftermath, and pink floyd's piper at the gates of dawn,
Easily the greatest year of all time for music. You had The Doors, The Beatles, Jimi Hendrix Experience, The Who, Led Zeppelin, Creedence Clearwater Revival, Pink Floyd, Mothers Of Invention, Cream, The Rolling Stones, The Beach Boys, Yardbirds, Jefferson Airplane, and many other incredible artists and bands coming up with amazing magical psychedelic and experimental avant-garde records, and it basically was the pinnacle of music, since most of the genres you see nowadays were influenced by the genius of the musicians in that era.
1967 was definitely the best year! Absolutely amazing albums were released this year: The Piper At The Gates Of Dawn by Pink Floyd, Sgt. Pepper's Lonely Hearts Club Band by The Beatles, Surrealistic Pillow, The Doors (self-titled), Strange Days, The Velvet Underground And Nico, Are You Experienced? , The Magical Mystery Tour and more. A spectacular year!
By far and away the greatest year for music. It's not only that such prominent acts were complied into this grand year, but also the fact that the standard of actual music production was superb. You've all heard The Beatles, Jimi Hendrix, The Doors, Jefferson Airplane,and The Rolling Stones... BUT have you heard 'Found Love' by The Fly-Bi-Nites?
3
1991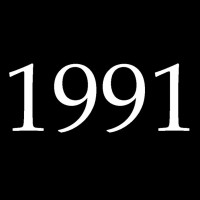 There are so many reasons why this is the best year and why it deserves to be in the top TEN (Pearl Jam). Blood Sugar Sex Magik (Red Hot Chili Peppers) catapulted their popularity, and it even came out on the same day as: NEVERMIND (Nirvana) all other years, this is the best. The fact that this isn't number ONE (U2) is driving me to a point where I am LOSING MY RELIGION (R.E. M). Not to mention the queen, Michael jackson, and "(Everything I do) I do it all for you". Truly the best year ever and the grammys chose a horrible song to win record of the year when you look at these songs.
Really important year for rock as the music scene drifted away from hair metal and into grunge and alternative. This year is the major turning point and established the rest of the 90s taste in music. Nevermind, Blood Sugar Sex Magik, what more do I need to say?
Two albums that brought grunge to its worldwide fame (Nevermind, Ten) and one that somehow went under most people's radars (Badmotorfinger).

An album that defined the non-grunge side of 90s alternative rock (Blood Sugar Sex Magik).

Two albums that, even though by alt rock bands that had been successful in the 80s, still managed to take part in defining 90s music (Achtung Baby, Out of Time).

The album that, to this very day, still stands as the ultimate starting point for anyone who wants to get into metal (The Black Album).

An album that can be credited with creating progressive death metal (Human).

An album that successfully fused alternative rock with folk rock (Levelling the Land).

Some of the finest works of the undergound scene (Spiderland, Green Mind, Trompe le Monde, Loveless).

One of the quintessential Madchester albums (Screamadelica) and one that could serve as a stepping stone between Madchester and Britpop ...more
I was there then. So much 'Beautiful Tunes' coming out non stop then. Was a nice blend of 'Genres' we had, like 'Hard Rock - Indie - Pop - Dance - Rap' unlike now.
4
1984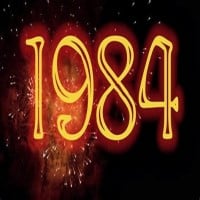 Some critics and experts claim that this is the best year for public music. It's hard to disagree with them. This is the golden year of the golden decade, the cream of the cream. Just look at the charts.
The King of Pop, The Prince of Funk, L.A. rock, Euro synth, punk, metal, hip hop, etc. This year was explosive!
Way better than music post 1999. Had such a great sound with bands like ultravox, depeche mode and simple minds. It just edges 1981 in mu opinion.
Some 'Brill Hi N.R.G Pop' was released in 1984, and still sure to make you Move...
5
1971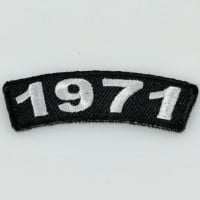 It was the first year the 70s started making its presence, and it's clear to see why. Michael Jackson started planning his own solo career after years with the Jackson 5 (even though they still performed together as The Jacksons throughout the 70s.), the Beatles started releasing hits after they broke up, such as John Lennon's "Imagine" and Paul McCartney's "Uncle Albert & Admiral Halsey", a weird, but enjoyable song similar to Yellow Submarine. And it was the last year The Doors were together, because their lead singer, Jim Morrison died, but they did put out "Riders On The Storm", an infectious banger. Personally, I think that "Never Ending Song Of Love" by Delaney and Bonnie is my jam from 1971. It's just so catchy and toe tapping and makes you forget those rough times ever happened.
Jethro Tull became a well-known prog rock band (although overshadowed by bands such as Rush and Genesis) with their Aqualung album, Led Zeppelin their 4th self-titled album, Black Sabbath continued building heavy metal with Master of Reality, John Lennon's Imagine was released, Genesis released The Musical Box and Return of the Giant Hogweed, two prog rock classics, and a third would be made by Yes called Roundabout. Not only that, but The Who became legends with their biggest album featuring songs like Won't Get Fooled Again. This was truly the best year for all of music, as two of the three greatest songs of all time according to most people were released this year.
Just look at the top 100 and there is no argument for you to make against this being #1. The variety in musical styles, also many of that year's great songs are not even listed in the top 100.
Just some of the great albums released that year include: Led Zeppelin IV, Hunky Dory, American Pie, Who's Next, All Things Must Pass, Sticky Fingers, and Imagine. That's just a tiny portion.
6
1994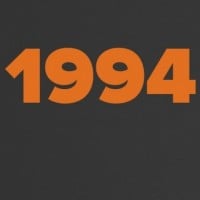 Grunge was coming to a close and alternative rock was becoming mainstream. Many influential bands like Weezer, Oasis, and Green Day made their debut this year. 1994 was a very important year for music.
Weezer's debut, Sunny Day Real Estate's Diary, Nas' Illmatic which is possibly the greatest hip hop album ever released, etc. This was definitely an incredible year for music.
Just because Justin bieber was born, Doesn't mean this was a bad year for music.
Some 'Brill Tunes' out then like 'Return To Innocence' by Enigma for instance...
7
1986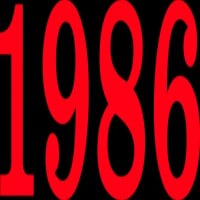 1986 was pretty good. We got major breakout acts like Whitney Houston, Janet Jackson, and rock and country was pretty good, as well. But that didn't stop soft rock from invading the charts... Especially Peter Cetera's first solo single, "Glory Of Love". Why did they put this crap in Karate Kid II?! I think that's the reason why the second Karate Kid movie is less remembered than the first one. If you listen to this to motivate you to fight, you'd probably get your ass beat.
Such a great year, Puppets, Peace Sells, Reign in Blood, awesomeness, just completely awesome.
The 80's was, without a doubt, the greatest decade for Thrash Metal, ever.
Metal reached phenomenal heights this year.
8
1975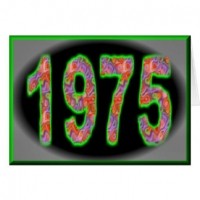 Kansas released two of their best albums that year, Song For America and Masque. Jethro Tull also had Minstrel in the Gallery and Iron Maiden was formed this year. - DarkenedBrutality (Obviously since no other user would likely mention Kansas)
And Springsteen's Born to Run and Dylan's Blood on the Tracks. Arguably the two best albums from these icons.
Vote this year higher! It had Bohemian Rhapsody!
1975 had Bohemian Rhapsody, this was a golden year!
9
1983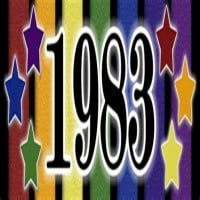 1983 was a common year starting on Saturday of the Gregorian calendar, the 1983rd year of the Common Era and Anno Domini designations.
1982 was just the beginning of classic 80s music, yet 70s trends still lingered. 1983, however, got rid of all those trends and it became one the greatest years in music history, with synthpop and progressive rock becoming the highlights of the year. There was Michael Jackson, Men At Work, Hall & Oates, Def Leppard, Toto, Eurythmics, the whole shebang. However, like any other year, there was a ton of bad stuff. Take "Never Gonna Let You Go" by Sergio Mendes, while being very complex for its time, is massively flawed, don't forget the godawful synth solo. And also, Mickey by Toni Basil. It's extremely annoying, yet catchy at the same time. So, yeah. 1983. A great year for music with tons of flaws.
I'm not hung up on nostalgia I wouldn't say previous decades in general had better music but I have to admit 1983 did sound like a pretty good year.
10
1970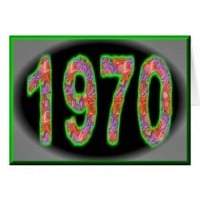 The Contenders
11
1982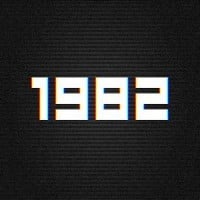 The music from this year that was not on the pop 100 is really good. There was good quality music being made that was not on the charts that was great and far better than the popular stuff. From many genres rock, alternative, funk/boogie, R&B. Combat Rock - The Clash for example was released in Spring of 82' and those of us who were into things new caught on quick. But for most it did not catch on until late 82 to 83. Such albums as Rio - Duran Duran released in May and Shabooh Shoobah - Inxs released in October also follow that pattern. A year for both change and innovation that has really influenced music after. There was so much going on under the radar with funk, heavy metal, and hip hop's beginnings, and rock that most people do not know. Search for some funk/boogie, alternative music away from the charts that year and you will think very differently about this year. The Sounds "All Fall Down", Gang of Four "Songs of the Free", Talk Talk "The Party's Over" and Roxy Music "Avalon" ...more
Ah, yes. 1982. The year when the 80s finally began. Elements from the 70s were beginning to die out, and new wave and synth pop, plus mainstream rock, were finally taking over the charts. Unfortunately, that wasn't the case because soft rock also populated the charts at the time, as well. This was also the year Chicago, a once good band, sold out with one rock ballad... Hard To Say I'm Sorry. Either than that, Let's Groove by Earth, Wind and Fire was released and I like to call this song my favorite pop song of all time.
Ah...When 'Synth Pop' was at its Peak. We had 'Depeche Mode - Yazoo - Thompson Twins' and many more back then.
Some may say this was not a year for good music but it certainly was a year full of fun. Songs like:
You Can't Have Your Cake and Eat It Too - Brenda Taylor
When We Party (Uptown, Downtown) - Jay W. McGEE
Don't You Love It - Maxine Singleton
Mr. Magician - Mystic Merlin
Dancin' All Night - Master Jam
I'm The One - Material
Groove Your Blues Away - Amuzement Park
You Gotta Get Up - Majik
Just to name a few Funk/Boogie/Dance songs that may have charted only on club dance charts and not mainstream charts are wonderful, clever and entertaining songs. Shows that house music was on it's way in the future. These and more made us move in 82' and just as good or better than the music on the chart's from this genre.
Other genres also had great entertaining works this year that were not know by the mainstream
albums by Bill LaBounty - "Bill LaBounty", The Sound - "All Fall Down", Eric Tagg - "Dream Walkin'",
Bobby Caldwell - "Carry On", Gang Of Four - "Songs ...more
12
1997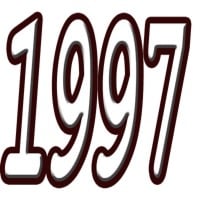 This was an excellent year for music. Harvey Danger released Flagpole Sitta, Green Day released their Nimrod Album, Sugar Ray released Floored (besides Fly, there were actually some amazing Nu metal songs on there) and The Offspring released Ixnay on the Hombre. This year is one you can say a lot about in music terms.
How is this year not top?

The best album of the 1990s (OK Computer) was released on this year!
Radiohead, Elliott Smith, Spiritualized, Bjork, Modest Mouse. This should be seriously higher
13
1973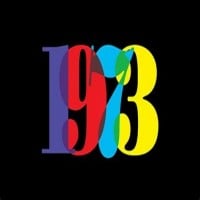 American Pie, Let´s stay together, Rocket Man, Take it easy, Stairway to heaven, first time ever I saw your face, A horse with no name, Morning has broken, With our you, Heat of gold, Everything I own, Vincent, Song sung blue, to name a few. TIMELESS TUNES
This should be top 3. Selling England, Dark side of the moon, Larks tongues in aspic, Sabbath Bloody Sabbath, HOTH, Passion Play, Brain salad surgery, Pronounced Lynyrd Skynrd, aerosmith, Queen, Quadrophenia, Tres Hombres. I mean sure it doesn't the beatles but come on this by far the best year for music.
Awesome year for music! The Dark Side of the Moon, Selling England by the Pound, and Larks' Tongues in Aspic were released this year.
The Dark Side of the Moon, A Passion Play, and Larks' Tongues in Aspic. By far the greatest year for prog.
14
1964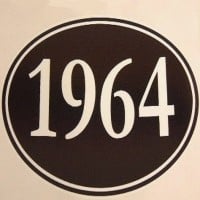 The Beatles explode in America and the world.
The British Invasion truly invaded in 1964.
This year was great
15
1987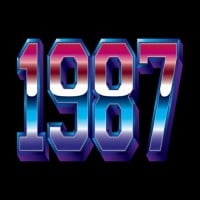 Joshua Tree by U2, Bad by Michael Jackson, Slippery When Wet by Bon Jovi, overall, a great year.
16
2001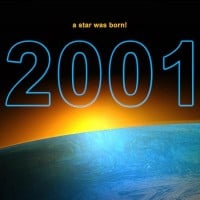 2001 (MMI) was a common year starting on Monday of the Gregorian calendar, the 2001st year of the Common Era (CE) and Anno Domini (AD) designations, the 1st year of the 3rd millennium and the 21st century, and the 2nd year of the 2000s decade.
The Birth of Gorillaz, what more can I say?
...And the best alternative album called Origin of Symmetry was born
17
1976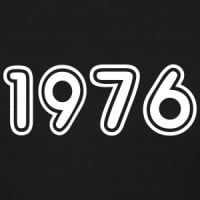 Todd In The Shadows was right. 1976 was a great year for music. Apart from blunders like Afternoon Delight, If You Leave Me Now, Disco Duck (Seriously, screw this song), and Convoy, this is a year that shines the best in music.
If you're talking legendary music, this is my favourite year!
A stand out year for amazing bands including Lynyrd Skynyrd's One More for the Road
18
1999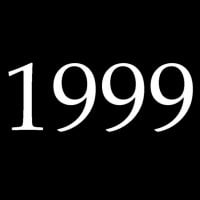 Definitely was a big year for T.V. as Family Guy and Spongebob started that year. It also was when music really started to become "modern" which I mean genres merge, pop becomes more popular than rock, many modern musicians start to merge, and more electronics are used and eventually replace instruments which is either good or bad depending on your opinion. I do definitely hear a difference between the early and late 90s.
This year is when Britney Spears and Christina Aguilera, were introduced. They had big hits like "...Baby One More Time" and "Genie In A Bottle". If it weren't for this year, Britney Spears and Christina Aguilera would not even exist. Jennifer Lopez's music career was also introduced. I think she had a big hit for her song "Love Don't Cost A Thing". Besides, she wasn't even "J.Lo" yet. I think this is the best year of music evolution.
HOW IS THIS SO LOW? It may not have been a great year for music (with the exception of Californication by RHCP), but multiple fantastic bands and singers released their first public albums and EPs that year, letting it be known that they would be to force to be reckoned with. 1999 gave birth to them.
Title of Record and Human Clay were great albums that year.
19
1992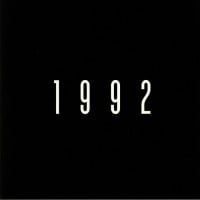 Lots of 'Fab Tunes' were out then like 'Please Don't Go - K.W.S' and others. Also the Year that 'Prodigy' became very 'Big' really quickly...
20
1995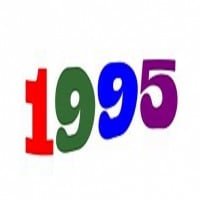 Michael Jackson's HIStory album was released which became the best selling multiple disc album of all time. Songs like Scream, They don't really care about us.

Plus a lot more songs and albums were released.
Pop
The Smashing Pumpkins, Hum, and Filter's Debut Album all got released that year enough said.
1995 was BORING. There was nothing I wanted to listen to that released that year other than More Human Than Human
Queen's Made in Heaven was released as was Green Day's Insomniac. Enough said.
21
1966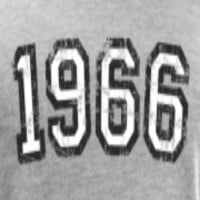 In rock history, 1966 was the pinnacle. It had the best albums by the greatest artists, albums such as Pet Sounds, Revolver, and Blonde on Blonde. And, there was a band on every other block in neighborhoods across the USA--thousands of bands were making recordings. The most exciting time!
A couple of Youtubers made a best hit songs list for this year and they had to expand the list because of hw many songs they wanted on it. Honestly I actually agree with a lot of it.
Why is this so low? With Pet Sounds, Revolver, Parsley Sage Rosemary and Thyme and Blonde on Blonde, the game changer that was Good Vibrations, and The Beatles ceasing to tour to focus on studio recordings, this deserves to be in the top 3.
Pet Sounds, Revolver. Revolver is the best album of all time.

Pet Sounds was pretty good.
22
1977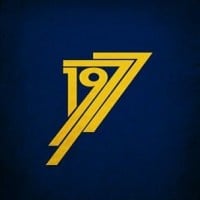 I think 1975, 1976 and 1977 were the years that defined the 70s for me. Don't get me wrong, 1977 is a weaker year compared to the likes of 1976, but the music is definitely what holds it up. Let's see... Oh, of course we had Fleetwood Mac's magnum opus, Rumors. Songs like "Dreams", "Go Your Own Way" and "Don't Stop" made the charts that year. We even had the Star Wars theme of all songs on the charts, as well. Don't forget other albums such as I, Robot by The Alan Parsons Project, Out of the Blue by Electric Light Orchestra and Animals by Pink Floyd. The music on the charts may be scattered in 1977, but at least they still had some great albums.
Steely Dan's Aja, Billy Joel's The Stranger, Fleetwood Mac's Rumours, Pink Floyd's Animals. Just these four alone make for a monumental year.
Marquee Moon - Television
Big time and highly influential album that didn't get the sales in the U.S. that it deserved
'77 is the most underrated year in my opinion. Along with others listed below, debuts by Talking Heads & The Clash...Steely Dan's "Aja" is perhaps the coolest album in my collection.
23
2010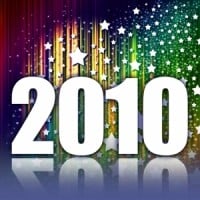 2010 was a common year starting on Friday of the Gregorian calendar, the 2010th year based on Anno Domini/Common Era designations. It is the 10th year of the 3rd millennium and the 21st century, and the 1st year of the 2010s decade.
Super Bass by Nicki Minaj was an all time greatest rap/pop hit by any female rapper who ever lived.
Danger Days by My Chemical Romance came out in 2010.
Most catchiest songs of the year, after 2012 songs started turning out to be crap
24
1965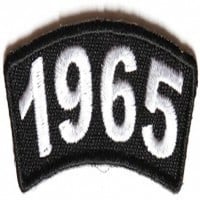 A Love Supreme or A Year Supreme?
This year bring the real important changes in popular music for the next years: The Beatles, Bob Dylan, The Who, The Byrds, Rolling Stones and more...
Check out the UK number ones list for this year, and tell me how good they were. I'd say they were absolutely BRILLIANT!

Examples: King of the Road, Mr Tambourine Man, (I Can't Get No) Satisfaction, We Can Work It Out.
Two words: Rubber soul
Dylan's amazing albums Bringing It All Back Home, and Highway 61 Revisited.
25
1985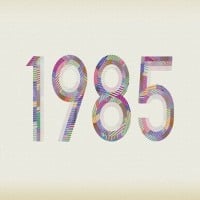 Careless Whisper (George Michael), Don't You Forget About Me (Simple Minds), We Are the World (USA for Africa), Everybody Wants to Rule the World (Tears for Fears), I Want to Know what Love is (Foreigner), several hits from Madonna, Easy Lover (Phil Collins and Philip Bailey), several hits from Hall & Oates, Bryan Adams, Bruce Springsteen... just look up all the songs from this year
Spawned so many 80's classics like Everybody Wants to Rule the World and Careless Whisper
PSearch List