Celebrities We Wish Could Be Brought Back to Life
Everyone has a different opinion to which dead famous person they would love to see back alive...

The Top Ten

1 Freddie Mercury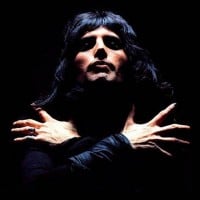 Freddie Mercury (born Farrokh Bulsara, 5th September 1946 - 24th November 1991) was a Zanzibari-born British singer of Indian descent, songwriter and record producer, known as the lead vocalist and songwriter of the British rock band Queen. He also became known for his flamboyant stage persona and four-octave vocal range. Before he became a singer he has been in 3 other bands (Ibex, Sour Milk Sea, and The Hectics). He died on November 24, 1991 from bronchopneumonia as a result from HIV/AIDS
I want to bring Freddie Mercury back to life! Freddie Mercury needs our help! If we don't help him, today's so-called musicians will take over the world with their so-called music and the amazing music we heard in the past will be gone forever! If we bring Freddie Mercury back to life, No more Justin Bieber, Nicki Minaj, Miley Cyrus, 6IX9INE, Lil Pump, and Lil Wayne. In fact, we can trade those so-called musicians to bring back dear Freddie and we can hear some real music. I'm in love with Freddie Mercury and I want him to be brought back to life.
Step 1: Use magic powers to bring Freddie back to life.
Step 2: Freddie gets mad at Kanye West, Justin Bieber, and Usher for ruining Bohemian Rhapsody and Somebody To Love
Step 3: Freddie surprises fans by performing a concert.
Step 4: Freddie tells Adam Lambert he's very proud of him.
Step 5: Freddie and I get married and have children/cats.
Gosh Freddy is number 1#
2
Bruce Lee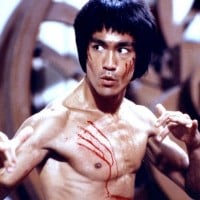 Bruce Lee (November 27, 1940 – July 20, 1973) was a Hong Kong and American martial artist, martial arts instructor, actor, director, screenwriter, producer, and philosopher. He was the founder of Jeet Kune Do, a hybrid martial arts philosophy drawing from different combat disciplines that is often credited with paving the way for modern mixed martial arts (MMA). Lee is considered by critics, media, and other martial artists to be the most influential martial artist of all time and a pop culture icon of the 20th century, who bridged the gap between East and West. He is credited with promoting Hong Kong action cinema and helping to change the way Asians were presented in American films.
Bruce lee was a health fanatic who took his health seriously and was very active so I think that he set a very good example for the younger generation of 2019. he was a warm and kind and loving brother and a good husband and a wonderful father. we should have more men like him then the world would be a better place to live in.
3
Elvis Presley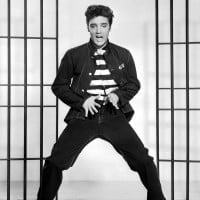 Elvis Aaron Presley (January 8, 1935 – August 16, 1977) was an American singer and actor. Dubbed the "King of Rock and Roll", he is regarded as one of the most significant cultural icons of the 20th century. His energized interpretations of songs and sexually provocative performance style, combined with a singularly potent mix of influences across color lines during a transformative era in race relations, led him to both great success and initial controversy. ...read more.
Elvis presley beautiful man inside and out and beautiful voice
4
Janis Joplin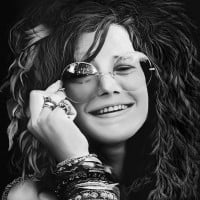 Janis Joplin (1943-1970) was an American singer who rose to fame as the main singer of acid band Big Brother and the Holding Company. She was known for her eccentric hippie style and psychedelic rock music.
5
Jimmy "The Rev" Sullivan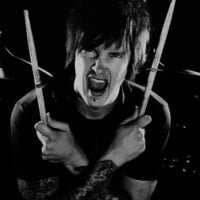 James Owen Sullivan (February 9th, 1981 - December 28th 2009), better known by his stage name "The Rev" (Short for "The Reverend Tholomew Plague") was an American musician, singer and songwriter, best known as the former drummer, backing vocalist and co-founder of the American alternative metal/ metalcore ...read more.
6
Whitney Houston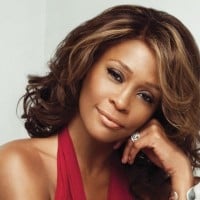 Whitney Elizabeth Houston (August 9, 1963 – February 11, 2012) was an American singer, actress, producer, and model. In 2009, Guinness World Records cited her as the most awarded female act of all time. Houston is one of pop music's best-selling music artists of all-time, with an estimated 170–200 ...read more.
I would love to know what she would sound like now because her music was so awesome!
She was super talented and super thrilling.
7
Marilyn Monroe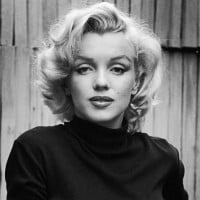 Marilyn Monroe (born Norma Jeane Mortenson Baker; June 1, 1926 – August 5, 1962) was an American actress, singer and model. Decades after her unexpected death, she has remained one of Hollywood's greatest sex symbols with her eye-catching style, champagne blond hair, and breathless manner of speaking. She continues to be considered a major popular culture icon. ...read more.
8
Michael Jackson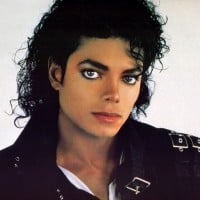 Michael Jackson (Michael Joseph Jackson; August 29, 1958 – June 25, 2009) was an American singer, dancer, and songwriter. He passed away from cardiac arrest caused by a propofol and benzodiazepine overdose on June 25, 2009. He donated (at least) a remarkable 500,000,000 dollars to charity. Michael is also known as The King of Pop (a title given to him by Elizabeth Taylor) or under the initials MJ. Dubbed the King of Pop, he is regarded as one of the most significant cultural figures of the 20th century. ...read more.
I'd love to bring back Whitney Houston, Freddie Mercury, John Lennon, Elvis Presley. But the most special celebrity, singer of all time is Michael Jackson. So so so famous and such a talent and such a nice person
He voiced Leon Kompowski on 'The Simpsons' season 3 episode, 'Stark Raving Dad'.
King Of Pop who else would you bring back?
Of course I'll bring back him...
9
John Lennon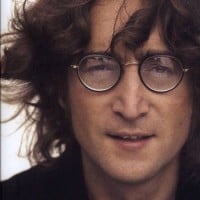 John Winston Ono Lennon, MBE (9 October 1940 - 8 December 1980) was an English singer and songwriter who rose to worldwide fame as a co-founder of the Beatles, the most commercially successful band in the history of popular music. He was assassinated by Mark David Chapman on December 8, 1980 at age 40. Lennon was characterised by the rebellious nature and acerbic wit in his music, writing and drawings, on film, and in interviews. His songwriting partnership with Paul McCartney remains the most successful in history.
John Lennon was one of the greatest humans to inhabit this earth. He brought such inspirational change, honesty, reflection and uplifted the spirit more than anyone else in my lifetime. I would love to bring him back. We lost him way too soon!
If John Lennon could be brought back, along with George Harrison, then the world could again experience the most influential, most popular, and biggest selling act in the history of show business, The Beatles.
Just listen to the lyrics of "Imagine."
10
Brittany Murphy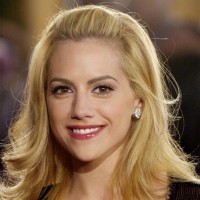 Brittany Murphy, born November 10th, 1977, was an american actress, best known for roles in films such as "8 Mile", "Clueless", "Happy Feet", "Sin City", and "Just Married", as well as the voice of Luanne Platter on the animated series "King Of The Hill". She passed away on December 20th, 2009 at the age of 32 due to pneumonia and anemia from multiple drug intoxication.
Brittany Murphy - such a sweet person and incredible actress.
R.I.P.
The Contenders
11
Jimi Hendrix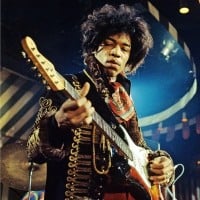 Jimi Hendrix (born November 27, 1942 - September 18, 1970) was an American rock guitarist, singer, and songwriter. Although his mainstream career spanned only four years, he is widely regarded as one of the most influential electric guitarists in the history of popular music, and one of the most celebrated musicians of the 20th century. The Rock and Roll Hall of Fame describes him as "arguably the greatest instrumentalist in the history of rock music". Hendrix is consistently ranked on lists of musicians who died too soon.
Jimi Hendrix was one of the best guitarists of all time. Unfortunately he died on September 18th 1970 at the age of 27 of asphyxiation due to drug overdose. I hope God brings him back to life.
12
Bob Marley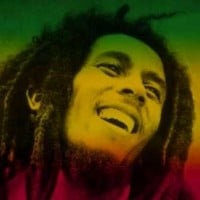 Robert Nesta "Bob" Marley was a Jamaican reggae singer, songwriter, musician, and guitarist who achieved international fame and acclaim.
13
Jim Morrison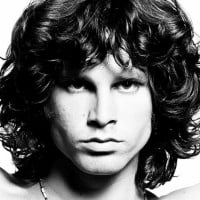 James Douglas "Jim" Morrison was an American singer, songwriter, and poet best remembered as the lead singer of the Doors.
14
Heath Ledger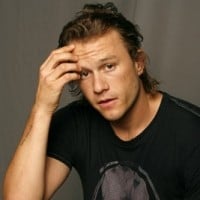 Heath Andrew Ledger was an Australian actor and director. After performing roles in Australian television and film during the 1990s, Ledger left for the United States in 1998 to develop his film career.
Heath Ledger played Joker in one of the Batman movies that's a great movie. He tragically died on January 22nd, 2008 of accidental drug overdose at the age of 28 in New York city.
15
Diana, Princess of Wales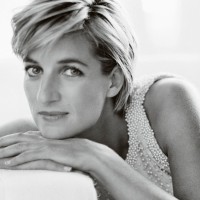 Diana, Princess of Wales (born Lady Diana Frances Spencer; 1 July 1961 - 31 August 1997), was the first wife of Charles, Prince of Wales, who is the eldest child and heir apparent of Queen Elizabeth II, and the mother of Prince William, Duke of Cambridge, and Prince Harry, Duke of Sussex. She married Prince Charles on 29 July 1981, and separated from him in 1992 before finally divorcing him in 1996. She was killed in a car crash on 31 August 1997.
She died so young, leaving her sons with a father who is lacking. Her charity work gave so much back to the world.
So sad that she did not live to see her son's marriage to Kate Middleton.
Glad she died. A fake person.
16
Kurt Cobain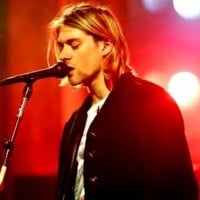 Kurt Cobain was born February 20, 1967, in Aberdeen, Washington. In 1987, he started the grunge band Nirvana, which became one of the most successful bands ever. He was a talented yet troubled grunge performer. Kurt Cobain became a rock legend in the 1990s with his band. He committed suicide at his ...read more.
17
Nikola Tesla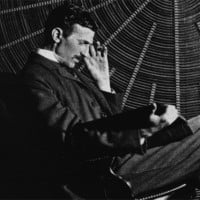 Nikola Tesla was a Serbian-American inventor, electrical engineer, mechanical engineer, physicist, and futurist best known for his contributions to the design of the modern alternating current electricity supply system, X rays, Radio, Remote Control, Laser, and Electric motors. Tesla developed and used fluorescent bulbs in his lab some 40 years before industry "invented" them. Nikola Tesla had perhaps thousands of other ideas and inventions that remain unreleased.
He was a celebrity for a short period, but he was shuned even though he made wireless power, people didn't care, BRING HIM BACK!
18
George Best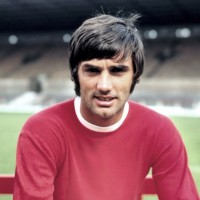 George Best (22 May 1946 – 25 November 2005) was a Northern Irish professional footballer who played as a winger, spending most of his club career at Manchester United. A highly skillful dribbler, Best is regarded as one of the best players in the history of the sport. He was named European Footballer of the Year in 1968 and came sixth in the FIFA Player of the Century vote. Best received plaudits for his playing style, which combined pace, skill, balance, feints, two-footedness, goalscoring and the ability to get past defenders.
19
James Dean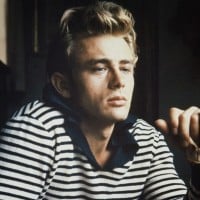 James Byron Dean was an American actor. He is a cultural icon of teenage disillusionment and social estrangement, as expressed in the title of his most celebrated film, Rebel Without a Cause, in which he starred as troubled teenager Jim Stark.
Based on all the stories I've heard about him from friends, he seems like the friend I needed in middle school. All joking aside, Jimmy is what helped me get through my challenging years in middle school. I've read that despite having a bit of a temper, he was someone who would never give up on you and would stick by your side like glue if he found a kindred spirit in you. He was known for being dedicated and an overall fun, funny, and sweet person. My friends like to tease me and say that I am the reincarnated version of him.
20
Marc Bolan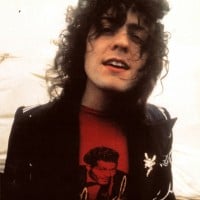 Marc Bolan, born Mark Feld (30 September 1947 – 16 September 1977) was an English singer-songwriter, musician, guitarist, and poet. He was best known as the lead singer of the glam rock band T. Rex. Bolan was one of the first pioneers of the glam rock movement of the 1970s. He died at age 29 in a ...read more.
21
George Harrison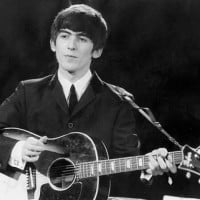 George Harrison (1943 - 2001) was an English guitarist, singer, songwriter, and music and film producer who achieved international fame as the lead guitarist of the Beatles.
22
Robin Williams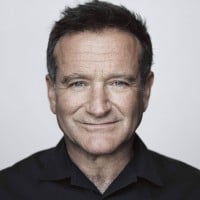 Robin McLaurin Williams was an American actor and comedian. Starting as a stand-up comedian in San Francisco and Los Angeles in the mid-1970s, he is credited with leading San Francisco's comedy renaissance. He died in 2014.
23
Albert Einstein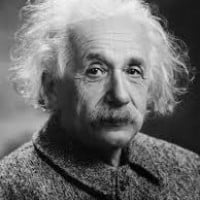 Albert Einstein (14 March 1879 – 18 April 1955) was a German-born theoretical physicist, widely acknowledged to be one of the greatest and most influential physicists of all time. Einstein is best known for developing the theory of relativity, but he also made important contributions to the development of the theory of quantum mechanics. Relativity and quantum mechanics are together the two pillars of modern physics. His mass–energy equivalence formula E = mc2, which arises from relativity theory, has been dubbed "the world's most famous equation". His work is also known for its influence on the philosophy of science. He received the 1921 Nobel Prize in Physics "for his services to theoretical ...read more.
24
Buddy Holly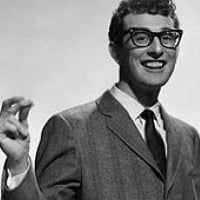 Buddy Holly, born Charles Hardin Holley (September 7, 1936 – February 3, 1959) was an American musician and singer-songwriter who was a central figure of mid-1950s rock and roll. He was a rising star when a tragic plane crash struck him down at age 22.

During his short career, Holly wrote, recorded, and produced his own material. He is often regarded as the artist who defined the traditional rock-and-roll lineup of two guitars, bass, and drums. Holly was a major influence on later popular music artists, including The Beatles, The Rolling Stones, Eric Clapton, and Elton John. ...read more.
I would have loved to hear how his music evolved in the late sixties. Could you imagine the Crickets making a Pet Sounds or Sgt. Pepper?
25
River Phoenix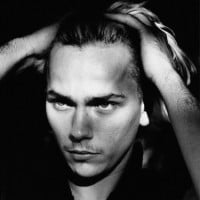 River Jude Phoenix, born River Jude Bottom (August 23, 1970 – October 31, 1993) was an American actor, musician, and activist. He was the older brother of Rain Phoenix, Joaquin Phoenix, Liberty Phoenix and Summer Phoenix.
I don't want to die in a car accident. When I die it'll be a glorious day. It'll probably be a waterfall.

We're all worth it, man. We're all worth millions of planets and stars and galaxies and universe.

He was so pure, he's the kindest person I've ever known. I wish I can see him now, I was so sad thinking of this guy always.
PSearch List