Celebrities Who are Also Inventors
"Celebrities" here basically mean famous people with NON-SCIENTIFIC careers : movie directors, singers, poets, atheletes, painters, politicians, writers etc etc.

The Top Ten

1 Paul Winchell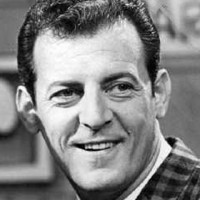 The famous American Grammy-winning television pioneer, comedian, ventriloquist, actor, voice artist (remember Tigger from Winnie the Pooh?), inventor, humanitarian, and entrepreneur had over 30 (thirty!) patents for inventions. Do you know his most amazing invention? An artificial heart patented in 1961 (also implanted in humans... isn't it obvious!)

Some of his other inventions include a blood plasma defroster, a piezoelectric diaphragm, and a sectional garment for hypothermia. He also invented a disposable razor, a flameless lighter, an illuminated ballpoint pen, a retractable fountain pen, an inverted novelty mask, battery-operated heated gloves, and an indicator to show when food had gone bad after a power outage.

In addition to his inventions, he worked for the Leukemia Society and the American Red Cross. He established many patents and also owned a shirt factory. He proposed The Tilapia Project for the production of rapidly reproducing Tilapia fish to help ...more
It's insane Tigger invented stuff.
2
Hedy Lamarr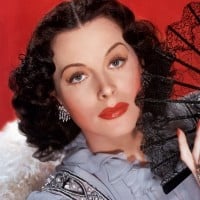 Hedy Lamarr, born Hedwig Eva Maria Kiesler (9 November 1914 – 19 January 2000) was an Austrian-American film actress and inventor. Often called "The Most Beautiful Woman in Films", Hedy Lamarr's beauty and screen presence made her one of the most popular actresses of her day. ...read more.
One of the most loved celebrities of 1930s & 1940s.

Inventor of Frequency Hopping Spread Spectrum and the invention of " Secret Communication system " with Co-Inventor George Anthiel, to combat the nazis in WW2 by manipulating frequencies at irregular intervals between transmission and reception.

This invention formed an unbreakable code to prevent classified messaged from being intercepted by enemy personnel ( Received a patent in 1941 but the significance of this invention was realised many many decades later).
As for the Frequency Hopping Spread Spectrum, it formed the backbone of wireless communication...
3
Eddie Van Halen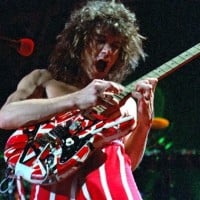 Edward Lodewijk "Eddie" Van Halen (January 26, 1955 – October 6, 2020) was a Dutch-American musician, songwriter, producer, and inventor. He was best known as the lead guitarist, occasional keyboardist and co-founder of the hard rock band Van Halen.
He also has a patent for the D-Tuna, a mechanical device he invented that allows a guitar with a Floyd Rose whammy bar to drop the low E string a whole step to D (hence the name).
His signature sound two-handed tapping technique, but letting all 10 fingers fly while holding up guitar's neck would be...tricky. He invented a support top that could flip out of the back of axe's body to raise and stabilize the fretboard so he could tap out the songs. The invention works for any stringed instrument.
I didn't know that
4
Prince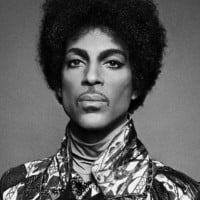 Prince Rogers Nelson (June 7, 1958 - April 21st, 2016) was an American musician, best known for being one of the most popular and influential artists from the 80s, with songs such as "Purple Rain", "Little Red Corvette", "1999", and "When Doves Cry" .
Invented Portable, Electronic Keyboard Musical Instrument. A keytar with swooping curves and arrows giving birth to the term, Received a Patent in 1994.
5
Natalie Portman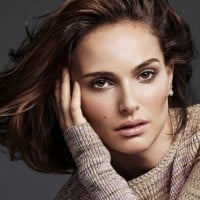 Natalie Portman is an actress, film producer and film director with dual American and Israeli citizenship. Portman is best known for her roles as Padmé Amidala in the Star Wars prequel trilogy and Nina Sayers in Black Swan. She won an Academy Award, a Golden Globe Award, and a Screen Actors Guild Award, among other accolades, for her performance in the latter.
Invented a simple method to demonstrate the enzymatic production of hydrogen from sugar
6
Marlon Brando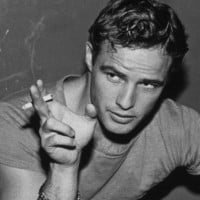 Marlon Brando, Jr. was an American actor, film director, and activist. He is credited with bringing a gripping realism to film acting, and is often cited as one of the greatest and most influential actors of all time. He died on July 1, 2004 at the age of 80.
He received FOUR patents for drum tuning system! (drumhead tensioning device and method), instead of being tuned by 5 or 6 screws at the top, it could be tuned by one crank at the bottom.
Brando is awesome.
7
Steve McQueen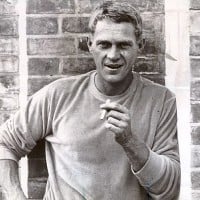 Terence Steven "Steve" McQueen was an American actor. Called "The King of Cool", his "anti-hero" persona, developed at the height of the counterculture of the 1960s, made him a top box-office draw of the 1960s and 1970s.
In 1971, He was awarded a patent for a Bucket Seat shell, unlike bench seating common in that era...
He was a serious motorcycle and race car driver, who even competed in races like 12 hours of Sebring.
8
Neil Young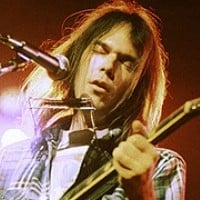 Neil Percival Young is a Canadian singer-songwriter and musician, producer, director and screenwriter.
Invention of Model train controller using electromagnetic field by this hard-core model-train enthusiast, was granted a patent for a controlling system that communicates signals to model train cars as the move around their tracks.
9
Penn Jillette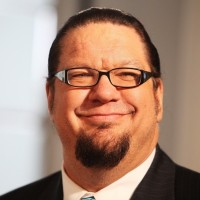 That smile though
10
Walt Disney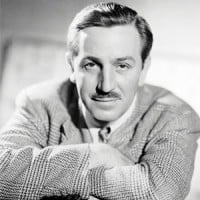 Walter Elias Disney (December 5, 1901 – December 15, 1966) was an American animator, film producer and entrepreneur. A pioneer of the American animation industry, he introduced several developments in the production of cartoons. As a film producer, he holds the record for most Academy Awards earned ...read more.
The Contenders
11
Jamie Lee Curtis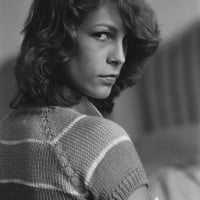 Jamie Lee Curtis, Lady Haden-Guest is an American actress and author. She made her film debut in 1978 by starring as Laurie Strode in John Carpenter's Halloween.
The Halloween and True lies actress invented...Unitary disposable Diaper with Integrated Soilage Management Structure including disposable container. ( received a patent in 2017) Isn't it cool!
She's a talented girl.
12
Mark Twain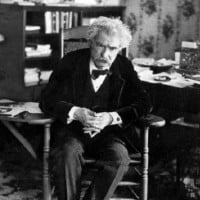 Samuel Langhorne Clemens, better known by his pen name Mark Twain, was an American writer, humorist, entrepreneur, publisher, and lecturer.
13
Charles Lindbergh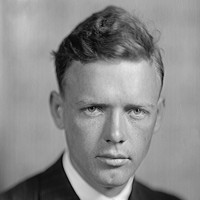 Charles Augustus Lindbergh, nicknamed Slim, Lucky Lindy, and The Lone Eagle, was an American aviator, military officer, author, inventor, explorer, and environmental activist.
14
Bill Nye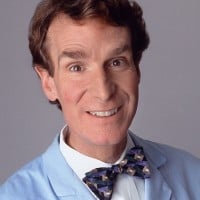 William Sanford "Bill" Nye, popularly known as Bill Nye the Science Guy, is an American science educator, television presenter, and mechanical engineer.
He invented a better Ballet toe shoes...you've no idea what kind of a relief it must have been.
15
Andy Warhol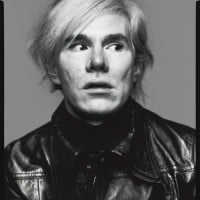 Andy Warhol, born Andrew Warhola (August 6, 1928 – February 22, 1987) was an American artist who was a leading figure in the visual art movement known as Pop art. His works explore the relationship between artistic expression, celebrity culture, and advertising that flourished by the 1960s.
Invented a watch with 5 watch faces, patented after artist's death
16
Michael Jackson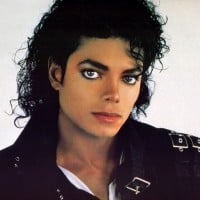 Michael Jackson (Michael Joseph Jackson; August 29, 1958 – June 25, 2009) was an American singer, dancer, and songwriter. He passed away from cardiac arrest caused by a propofol and benzodiazepine overdose on June 25, 2009. He donated (at least) a remarkable 500,000,000 dollars to charity. Michael is also known as The King of Pop (a title given to him by Elizabeth Taylor) or under the initials MJ. Dubbed the King of Pop, he is regarded as one of the most significant cultural figures of the 20th century. ...read more.
Invented Method and Means of Anti Gravity lllusion
Remember the 1988 classic Smooth Criminal where he and his crew defied gravity?..Was patented in 1993 for the anti gravity shoes.
Emphasis on the word "illusion".
17
Abraham Lincoln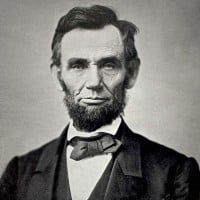 Abraham Lincoln (February 12, 1809 – April 15, 1865) was an American lawyer and statesman who served as the 16th president of the United States from 1861 until his assassination in 1865. Lincoln led the nation through the American Civil War and succeeded in preserving the Union, abolishing slavery, bolstering the federal government, and modernizing the U.S. economy. He married Mary Todd and they had four boys, only one of whom lived to maturity. In 1858 Lincoln ran against Stephen A. Douglas for Senator. He lost the election, but in debating with Douglas he gained a national reputation that won him the Republican nomination for President in 1860.
He invented top hats.
18
Francis Ford Coppola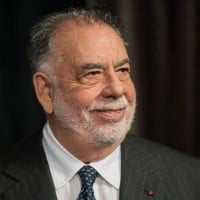 Francis Ford Coppola is an American film director, producer, screenwriter and film composer. He was a central figure in the New Hollywood wave of filmmaking.
19
Steven Spielberg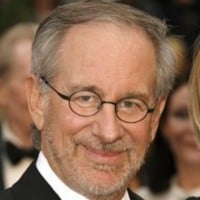 Steven Allan Spielberg (born December 18, 1946) is an American director, producer, and screenwriter. He is considered one of the founding pioneers of the New Hollywood era, as well as being viewed as one of the most popular directors and producers in film history.
20
George Lucas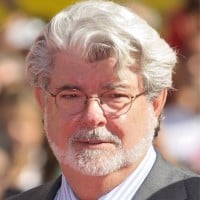 George Walton Lucas, Jr. is an American filmmaker and entrepreneur. He is best known as the creator of the Star Wars and Indiana Jones franchises, as well as the founder of Lucasfilm and Industrial Light & Magic.
21
James Cameron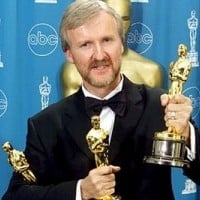 James Cameron is a Canadian film director, producer, screenwriter, and deep-sea explorer. He is best known for his films, The Terminator, Aliens, Terminator 2: Judgement Day, Titanic, and Avatar. He is also the third person in history to reach the bottom of the Mariana Trench, the deepest part of the ocean and the only person to do it solo and unassisted.
22 Kurt Vonnegut Sr.
23 Jamie Hyneman
24
Harry Connick Jr.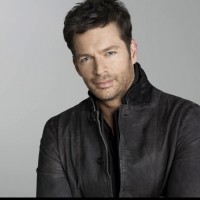 Joseph Harry Fowler Connick Jr. is an American singer, musician, and actor. He has sold over 28 million albums worldwide.
25
Paula Abdul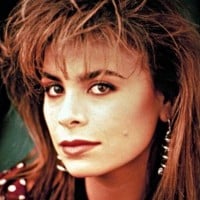 Paula Julie Abdul is an American singer-songwriter, dancer, choreographer, actress and television personality.
PSearch List