Most Famous Sikhs
The Top Ten
1
Guru Nanak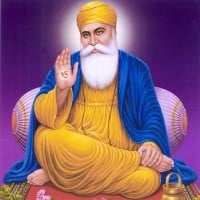 Guru Nanak was the founder of Sikhism and the first of the ten Sikh Gurus. His birth is celebrated worldwide as Guru Nanak Gurpurab on Kartik Pooranmashi, the full-moon day in the month of Katak, October–November.
Founder of Sikhism. HE preached -Equality for the first time in world
Abolished caste discrimination
Equal right to women
Abolish the sat I tradition in India
Preached Love & Peace
Preached abolishing of ill beliefs
Introduced LANGAR (community food) which is shared by all irrespective of caste creed religion social status.
Today Sikhs are serving food to millions of needy people around the world when even the great countries have failed to feed their citizens due to COVID-19. This is because of the teachings of Shri Guru Nanak ji.
ABOVE ALL SIKHISM IS THE ONLY RELIGION IN THE WORLD WHICH BEGS TO THE ALLMIGHTY LORD "SARBAT DA BHALA"
(Welfare of the universe)
This prayer is done by all Sikhs around the world EVERYDAY
The first Sikh Guru who started the concept of Langar/ Free Kitchen to all of mankind regardless of caste, creed, religion, status etc that began in 1481 & is still going on today & will continue till the end of time. Today regardless of the critical situation of Covid19, millions of free meals/Langar is being served to the needy in 164 countries by Guru da Sikhs. Guru Nanak Dev Jee also advocated for equal rights of women, eradicated the caste system & discrimation that was prevalent, introduced Sanjhi Varta & raised awareness that there is one God for all the creation. 550 years ago, Gurujee said that there are millions of galaxies, sun & moon all mentioned in the holy Japji Sahib & the same has been proven by the scientist recently in the 20th Century.
He was the First Sikh Guru who began the tradition of community kitchen that all Sikhs are still following, he told the people to earn honestly and also donate to the needy, he raised his voice against tradition of Sati he preached the people that all are equal. He was the first to stress for the equality of women.
Guru Nanak Dev started a religion that believes in 1 Iniversal god, against any cast, creed, against discrimination against color, race or gender. Guru nanaks teachings include equality where sharing is of utmost important. In this religious practices one can count on free boarding and lodging, a religion service to humanity is of utmost important.
2
Guru Gobind Singh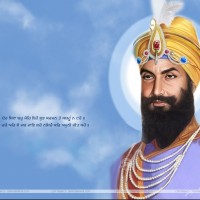 Guru Gobind Singh; born Gobind Rai, was the 10th Sikh Guru, a spiritual master, warrior, poet and philosopher.
During the period of Guru Gobind Singh ji, Mughal kings used to forcibly convert Hindus And Sikhs to Islam. People used to live indoors due to fear. Guru ji an identy as Turban , Hair, Beard, and Sword so that a Sikh may be seen easily among thousands.When a non Muslim person cannot hide himself be he has to fight for his survival. This way Guru ji emboldened the Sikh community. Also as is well known that he sacrificed his father and four sons but never agreed to conversion to Islam.
During the mughal rule, the innocents were forced to accept Islam on the order of cruel rulers.Guru Gobind Singh Ji's father Guru Teg Bahadur Ji gave his head in Chandni Chowk,Delhi for saving Kashmiri Pandits as Kashmiri Pandit's were forced to leave 'Janeyu'.On the order of King Wazir Khan ,Guru Gobind Singh Ji's two young sons were bricked alive in a wall when they refused to accept Islam. His mother Mata Gujri Ji too refused to accept Islam and was kept in a cold room in December mounth and she died there itself .His two elder sons died fighting in war. Very rare people know this history of bravery, and courage...
Guru Gobind Singh was last Guru of Sikhs who taught to raised weapons against cruel and collected the common people to fight for justice He sacrificed his entire family for this and created Khalsa means pure human being.
saint Warrior He sacrificed His Father and 4 young sons fighting for tyranny
Bow your head always to Great Great Guru please
3
Manmohan Singh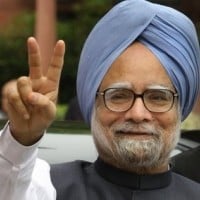 Most educated and Greatest leader India ever had.
World's educated prime minister in the world
Very able and nice person
4
Dara Singh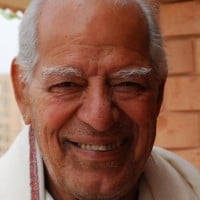 5
Khushwant Singh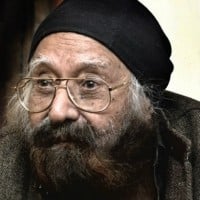 6
Banda Singh Bahadur
True Sikh of Guru who connects the world with GOD!
No 1 Warrior in world in my view
true worrier
Great warrior
7 Guru Tegh Bahadur
8 Hari Singh Nalwa
9 Ranjit Singh
10
Jagjit Singh Aurora
Gen Aurora was great Indian Army Officer , he managed to get 93000 strong Pakistani soldier's surrender
The Contenders
11
Guru Hargobind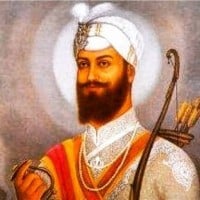 Guru Hargobind was the sixth of the Sikh gurus. He was eleven years old when he became Guru on 11 June 1606, after the execution of his father, Guru Arjan, by the Mughal emperor Jahangir.
Sixth guru of sikhs
12 Guru Ang
13
Guru Amar Das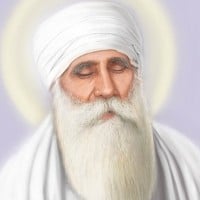 3rd guru of sikhs
14
Preet Bharara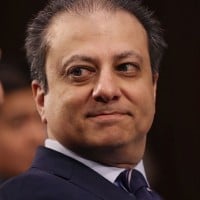 15
Guru Har Rai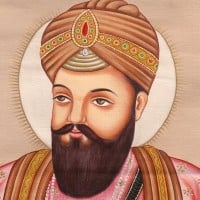 Always fight for equality, justice,humanity
To serve for all
All are human
No one is smaller or bigger.
Always to be to stay away from Kaam (sex) krodh (anger,lobh (greed),moh (attractions or physical love), aahankaar p(proud)
7th guru of sikhs
16
Guru Har Krishan
Treated people suffering from pandemic with free medicine.
8th guru of sikhs
17 Mai Bhago
18 Guru Ram Das
19
Lilly Singh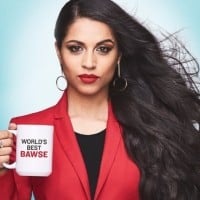 Lilly Singh is a Canadian comedian, former talk show host, and YouTuber who formerly appeared under the pseudonym Superwoman
I am subscribed
20 Parkash Singh Badal
21
Bhagat Singh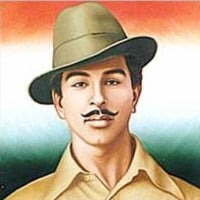 Bhagat Singh was an Indian revolutionary socialist who was influential in the Indian independence movement. He is often referred to as Shaheed Bhagat Singh, the word "Shaheed" meaning "martyr" in a number of Indian languages. ...read more.
22
Randeep Mahal
The legend
23
Karan Brar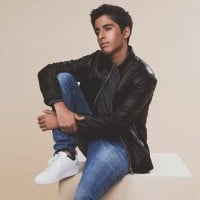 Karan Brar is an American actor, best known for his child roles as Chirag Gupta in the Wimpy Kid feature film franchise, Diary of a Wimpy Kid, Diary of a Wimpy Kid: Rodrick Rules, and Diary of a Wimpy Kid: Dog Days, as well as for his co-starring role as Ravi Ross on the Disney Channel Original Series Jessie, and its subsequent spin-off Bunk'd.
BAdd New Item