Deceased People You Would Most Want to Bring Back for an Interview
The Top Ten
1
Albert Einstein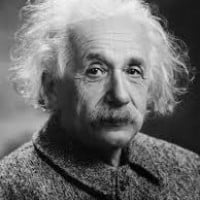 Albert Einstein (14 March 1879 – 18 April 1955) was a German-born theoretical physicist, widely acknowledged to be one of the greatest and most influential physicists of all time. Einstein is best known for developing the theory of relativity, but he also made important contributions to the development of the theory of quantum mechanics. Relativity and quantum mechanics are together the two pillars of modern physics. His mass–energy equivalence formula E = mc2, which arises from relativity theory, has been dubbed "the world's most famous equation". His work is also known for its influence on the philosophy of science. He received the 1921 Nobel Prize in Physics "for his services to theoretical ...read more.
2
Anne Frank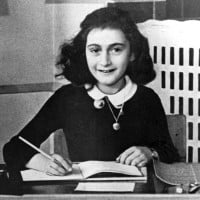 Annelies Marie Frank was a German-born diarist. Anne for short. One of the most discussed Jewish victims of the Holocaust, she gained fame posthumously with the publication of The Diary of a Young Girl in which she documents her life in hiding from 1942 to 1944, during the German occupation of the Netherlands in World War II. She was discovered with her group and arrested on August 4th, 1944. She survived Aushewiz, but was told to be moved to Bergen-Belsen Coculation Camp afterwards. There, she and her sister, Margot Betti Frank, died in the March of 1945 from Typhus.
3
Martin Luther King Jr.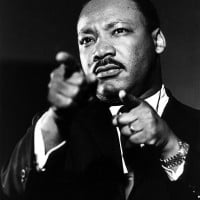 Martin Luther King Jr. (born Michael King Jr.; January 15, 1929 – April 4, 1968) was an African American minister and activist who became the most visible spokesperson and leader in the civil rights movement from 1955 until his assassination in 1968. King is best known for advancing civil rights through nonviolence and civil disobedience, inspired by his Christian beliefs and the nonviolent activism of Mahatma Gandhi.
There are definitely some good options here but Martin Luther King wins for me at least. Second question who should interview him?
It'll be a very interesting conversation between us of the politics nowadays and what he thinks of Black Lives Matter.
4
Abraham Lincoln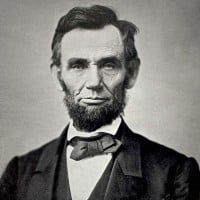 Abraham Lincoln (February 12, 1809 – April 15, 1865) was an American lawyer and statesman who served as the 16th president of the United States from 1861 until his assassination in 1865. Lincoln led the nation through the American Civil War and succeeded in preserving the Union, abolishing slavery, bolstering the federal government, and modernizing the U.S. economy. He married Mary Todd and they had four boys, only one of whom lived to maturity. In 1858 Lincoln ran against Stephen A. Douglas for Senator. He lost the election, but in debating with Douglas he gained a national reputation that won him the Republican nomination for President in 1860.
5
Leonardo da Vinci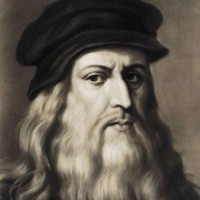 Leonardo di ser Piero da Vinci (April 15, 1452 - May 2, 1519) more commonly Leonardo da Vinci or simply Leonardo, was an Italian polymath whose areas of interest included invention, painting, sculpting, architecture, science, music, mathematics, engineering, literature, anatomy, geology, astronomy, botany, writing, history, poetry, and cartography.
6
Winston Churchill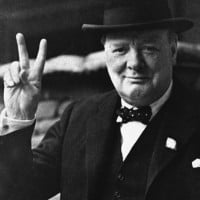 Sir Winston Leonard Spencer-Churchill was a British statesman who was the Prime Minister of the United Kingdom from 1940 to 1945 and again from 1951 to 1955. Churchill was also an officer in the British Army, a historian, and a writer.
7
Amelia Earhart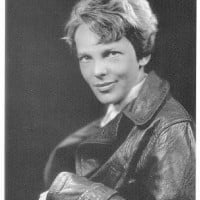 Amelia Mary Earhart was an American aviation pioneer and author. Earhart was the first female aviator to fly solo across the Atlantic Ocean. She received the United States Distinguished Flying Cross for this accomplishment.
8
Hans Christian Andersen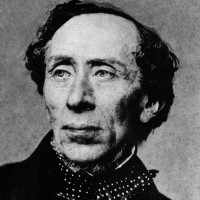 Hans Christian Andersen, often referred to in Scandinavia as H. C. Andersen (2 April 1805 – 4 August 1875), was a Danish author. Although a prolific writer of plays, travelogues, novels, and poems, Andersen is best remembered for his fairy tales. Andersen's popularity is not limited to children: his stories express themes that transcend age and nationality. ...read more.
9
Marco Polo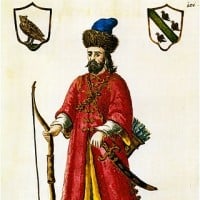 Marco Polo was an Venetian merchant traveller and citizen of the Venice Republic whose travels are recorded in Livres des merveilles du monde (Book of the Marvels of the World, also known as The Travels of Marco Polo).
10
Johann Wolfgang Von Goethe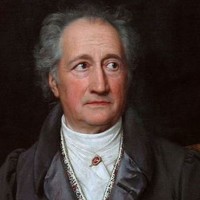 Johann Wolfgang Goethe (28 August 1749 – 22 March 1832) was a German writer and statesman. His body of work includes epic and lyric poetry written in a variety of metres and styles; prose and verse dramas; memoirs; an autobiography; literary and aesthetic criticism; treatises on botany, anatomy, and colour; and four novels. In addition, numerous literary and scientific fragments, more than 10,000 letters, and nearly 3,000 drawings by him exist.
The Contenders
11
Rabindranath Tagore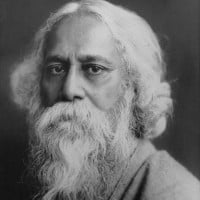 Rabindranath Tagore FRAS, also written Ravīndranātha Thākura, sobriquet Gurudev, was a Bengali polymath who reshaped Bengali literature and music, as well as Indian art with Contextual Modernism in the late 19th and early 20th centuries.
12
Alexander Von Humboldt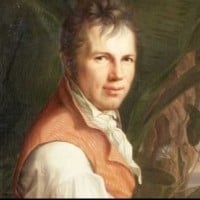 13 Lavern Baker
14
Imhotep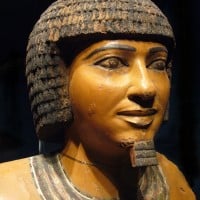 Imhotep (c. 2650–2600 BC) was an Egyptian polymath who served under the Third Dynasty king Djoser as chancellor to the pharaoh and high priest of the sun god Ra at Heliopolis. He is considered the first architect, engineer, and physician in history.
15
Plato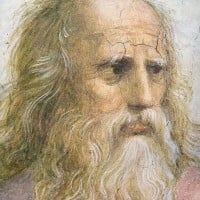 Plato was a philosopher in Classical Greece and the founder of the Academy in Athens, the first institution of higher learning in the Western world.
I would ask him if Atlantis really existed.
16
Khufu
I would ask him how the Great Pyramid of Giza was built.
17
Sister Rosetta Tharpe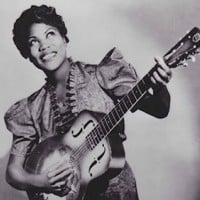 I would ask her if she considers herself a pioneer of rock 'n' roll and if she likes contemporary rock music.
18
Cleopatra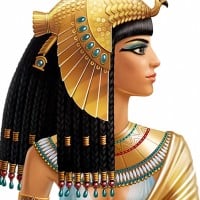 Cleopatra VII Philopator, known to history simply as Cleopatra, was the last active pharaoh of Ptolemaic Egypt. After her reign, Egypt became a province of the recently established Roman Empire.
19
Marie Curie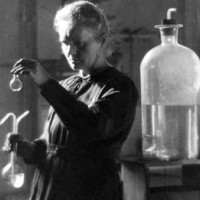 Marie Skłodowska Curie, born Maria Salomea Skłodowskap, was a Polish and naturalized-French physicist and chemist who conducted pioneering research on radioactivity.
Icon. That is her in one word.
20
Princess Diana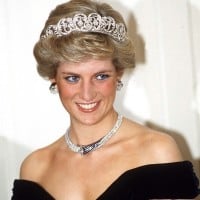 Diana, Princess of Wales (born Lady Diana Frances Spencer; 1 July 1961 - 31 August 1997), was the first wife of Charles, Prince of Wales, who is the eldest child and heir apparent of Queen Elizabeth II, and the mother of Prince William, Duke of Cambridge, and Prince Harry, Duke of Sussex. She married Prince Charles on 29 July 1981, and separated from him in 1992 before finally divorcing him in 1996. She was killed in a car crash on 31 August 1997.
21
David Bowie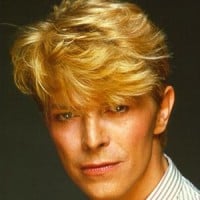 David Robert Jones, known professionally as David Bowie (January 8, 1947 - January 10, 2016) was an English singer born in London, the son of a fundraiser and a waitress. He is credited for his experimental and creative musical discography which has won praise and accolades for many critics and fans. The man who the world knew as David Bowie was an actor, a painter, a philosopher, and many other things. But first and foremost, and what he was known for most, he was a rock star, covering every genre from psychedelic folk to industrial. His influence on fashion, music, and pop culture in general remains as his legacy--along, of course, with his unforgettable music.
22
Freddie Mercury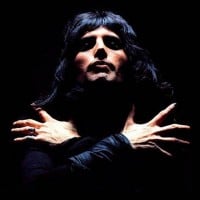 Freddie Mercury (born Farrokh Bulsara, 5th September 1946 - 24th November 1991) was a Zanzibari-born British singer of Indian descent, songwriter and record producer, known as the lead vocalist and songwriter of the British rock band Queen. He also became known for his flamboyant stage persona and four-octave vocal range. Before he became a singer he has been in 3 other bands (Ibex, Sour Milk Sea, and The Hectics). He died on November 24, 1991 from bronchopneumonia as a result from HIV/AIDS
23
Vincent Van Gogh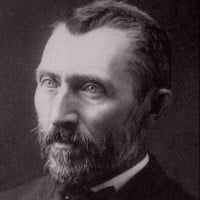 Vincent Willem van Gogh (30 March 1853 – 29 July 1890) was a Dutch Post-Impressionist painter who is among the most famous and influential figures in the history of Western art. In just over a decade he created about 2,100 artworks, including around 860 oil paintings, most of them in the last two years of his life. They include landscapes, still lifes, portraits and self-portraits, and are characterised by bold colours and dramatic, impulsive and expressive brushwork that contributed to the foundations of modern art. His suicide at 37 followed years of mental illness and poverty.
24
Marie Antoinette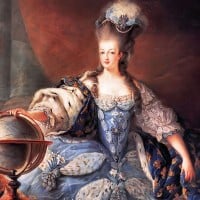 Marie Antoinette was the last Queen of France before the French Revolution. She was born an Archduchess of Austria, and was the penultimate child and youngest daughter of Empress Maria Theresa and Francis I, Holy Roman Emperor.
25
Bruce Lee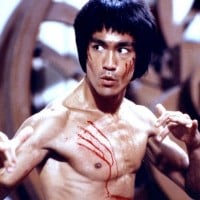 Bruce Lee (November 27, 1940 – July 20, 1973) was a Hong Kong and American martial artist, martial arts instructor, actor, director, screenwriter, producer, and philosopher. He was the founder of Jeet Kune Do, a hybrid martial arts philosophy drawing from different combat disciplines that is often credited with paving the way for modern mixed martial arts (MMA). Lee is considered by critics, media, and other martial artists to be the most influential martial artist of all time and a pop culture icon of the 20th century, who bridged the gap between East and West. He is credited with promoting Hong Kong action cinema and helping to change the way Asians were presented in American films.
PSearch List