Top 10 Celebrities Who Most Ruined Their Careers in 2022
Here are the celebrities that have gotten accused and cancelled for unacceptable behavior that caused (huge) controversies in 2022, which might even lead up to the destruction and downfall of their careers.

The Top Ten

1 Amber Heard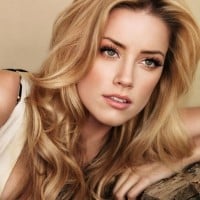 Amber Laura Heard (born April 22, 1986) is an American actress known for her roles in the films Never Back Down (2008), Drive Angry (2011), The Rum Diary (2011), and for portraying the DC Extended Universe character Mera in Aquaman (2018) and its upcoming 2023 sequel. She has been appointed as an ACLU ambassador for women's rights and as a Human Rights Champion for the UN's OHCHR. ...read more.
It's going to be interesting to see what her career will look like in the coming years. I doubt she'll get many roles, if any, and if she does land one, the project will probably get a lot of online backlash.
It's been a true fall from grace for her, she will probably never land a movie role again after all the controversy.
Heard is also having her career ruined in 2022 for false accusations on Johnny Depp "abusing her".
2
Boris Johnson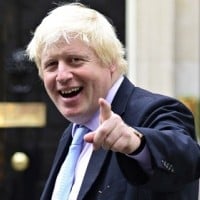 Alexander Boris de Pfeffel Johnson is an English politician, popular historian, and journalist who has served as Prime Minister of the United Kingdom since 2019 and Member of Parliament for Uxbridge and South Ruislip since 2015. Johnson previously served as the MP for Henley from 2001 until 2008, and ...read more.
Boris Johnson has been getting accused and cancelled for breaching rules and regulations of the COVID-19 pandemic by throwing a lockdown Christmas party back in 2020. Despite his apology, people still accused him for being a liar and want him to resign.
3
Will Smith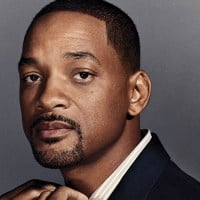 Willard Carroll "Will" Smith, Jr. (born September 25, 1968) is an American actor, comedian, producer, rapper, and songwriter. He is best known for his acting career overall. He has been in many popular movies, These include, but are not limited to, the Men in Black franchise, The Pursuit of Happyness, and After Earth. He is often referred to as one of the best African American actors.
On March 27th, 2022, at the 94th Academy Awards, Will Smith took a step further that went too far... slapping Chris Rock over a joke about his wife's bald head that offended him, especially with that infamous comment, "Keep my wife's name, out your ... mouth". He got a lot of attention and hate overnight and the following day after the incident. That was probably the biggest TV scandal since Justin Timberlake and Janet Jackson's Super Bowl incident in 2004. Just less than two weeks later, Smith was officially banned from any Academy Award ceremonies for ten years. He is in his wall of shame right now, before he would either remain cancelled or make a huge comeback.
It was such a iconic and hilarious moment, but it quickly turned into outrage, mainly because of how uncalled for it was and how Smith was laughing with Rock about the joke just a few moments earlier. He has apologized so maybe he can recover for this, but only time will tell.
While going on stage and slapping someone is terrible, I don't want to see Will's career to crumble over slapping someone onstage. Especially when other well known stars got away with much worse than that.
To think he made a joke that would've been forgotten about within 15 seconds remembered for a long time because of one action.
4
Liz Cheney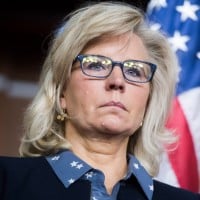 5
Hunter Biden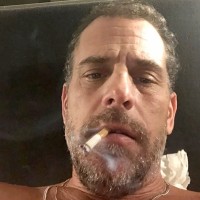 6
Joe Rogan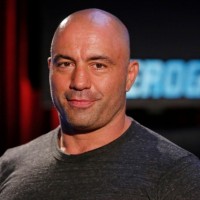 Joseph James "Joe" Rogan (born August 11, 1967) is an American podcaster who hosts The Joe Rogan Experience, a podcast in which he discusses current events, comedy, politics, philosophy, science, and hobbies with a variety of guests.
Joe Rogan got a lot of controversy when he spread misinformation about COVID-19 on his Spotify podcast. Even Neil Young threatened to remove his whole catalog from Spotify if Rogan doesn't delete the podcast. However, it was too late, as Young took it away, followed by Joni Mitchell, and Crosby, Stills & Nash. Rogan has also been cancelled the same year for using the racial slur.
Considering he still gets plenty of celebrities on his podcast, I wouldn't say he ruined his career. Sometimes controversy creates cash.
Should maybe be even higher, this was a huge movement when artists were leaving spotify in outrage at all the things he was saying.
7
Merrick Garland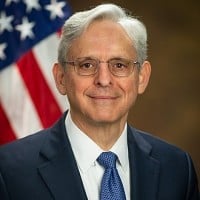 8
DaBaby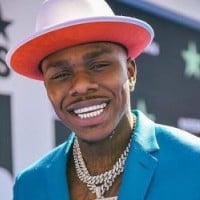 Jonathan Lyndale Kirk (born December 22, 1991), known professionally as DaBaby (formerly known as Baby Jesus), is an American rapper who rose to mainstream prominence in 2019 after releasing several mixtapes from years before.
DaBaby has gone through controversy again when he and his crew beat up DaniLeigh's brother at a bowling alley in February this year. Surveillance footage of the Huntersville shooting he was involved in four years prior, was also released two months following the incident. But the main reason he's still cancelled is because of his homophobic remarks.
This ugly homophobic 500-toothed dinosaur should be A LOT higher on this list.
9
The Game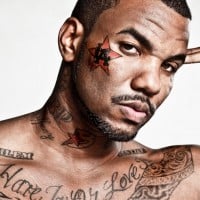 Jayceon Terrell Taylor, better known by his stage name The Game, is an American rapper and actor. He was born on November 29, 1979 in Los Angeles, California. Game spent most of his childhood in foster care (up until high school) even though he knew all of his brothers and sisters. Since 2002, Game ...read more.
It all started in early 2022, when Dr. Dre, his mentor when signed to Aftermath, preferred 50 Cent over The Game. The Game got mad over this, and a few months later, said that he's "way better than Eminem". When he released Drillmatic: Heart & Mind, it contains a 10-minute diss track that took aims on Eminem, named "The Black Slim Shady". It also took aims at Dre, 50 Cent, Mariah Carey, and even Eminem's daughter, Hailie, when she's doing her own profession, not rap. It's just complete rubbish and stupidity by taking too far to diss Hailie. Eminem can destroy your career if you do that. And yep, it's likely that The Game would ruin his career. Can't wait to hear Em's new diss track. Perhaps, it may be a 30 minute diss track (like Eazy-E dropping a diss EP over a Dr. Dre diss track). The feud is not yet finishee, so we'll find out.
His 10 minute diss track was so bad. If I were Eminem I wouldn't bother sending a diss back because The Game already buried his own grave.
10
Vladimir Putin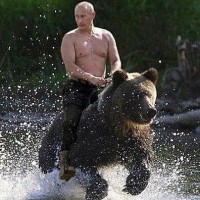 Vladimir Vladimirovich Putin (born 7 October 1952) is a Russian politician and former intelligence officer who is the president of Russia, a position he has filled since 2012, and previously from 2000 until 2008. He was also the prime minister from 1999 to 2000, and again from 2008 to 2012. ...read more.
The Contenders
11
Kurt Zouma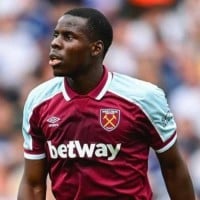 Zouma was filmed physically abusing his cat in his home, and receive a lot of backlash for horrendous animal abuse. Despite his apology, it surely damaged his reputation. He had to serve 180 hours of community service and be banned from owning a pet for five years demanded by the British court.
12
Chris Brown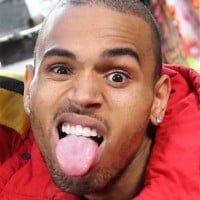 Christopher Maurice "Chris" Brown (born May 5, 1989) is an American singer, songwriter, dancer and actor. Born in Tappahannock, Virginia, he was involved in his church choir and several local talent shows from a young age. He is most well known for his physical assault towards the singer Rihanna in 2009. He is also known for many hit singles, such as "Kiss Kiss", "Run It!", "Forever", "Deuces", "Look At Me Now", "Loyal", "Ayo", and "Back to Sleep".
In January this year, a woman filed a civil lawsuit over the fact that Brown had inappropriate conduct with her on a yacht in Miami on December 2020. However, Brown denied the allegations. We cannot tell if this was true or if this was not, because people are cancelling Chris Brown this year, as he is no longer remaining relevant, ever since the fact he never learned from the 2009 Rihanna incident.
13
Ezra Miller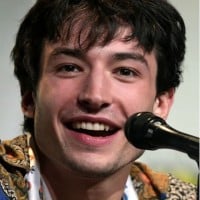 I hope Miller gets his act together.
14
Alex Jones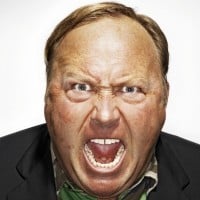 Alexander Emric Jones is an American radio show host and conspiracy theorist. He hosts The Alex Jones Show from Austin, Texas, which airs on the Genesis Communications Network across the United States and online.
15
Sia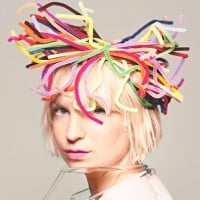 Sia Kate Isobelle Furler, referred to mononymously as Sia, is an Australian singer and songwriter. She released her debut album in 1997 but mainly gained mainstrem attention in the 2010s. In 2021, she released the highly controversial film "Music". The film has received mostly negative reviews online.
16
Bette Midler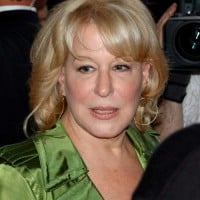 Bette Midler (born December 1, 1945) is an American singer, songwriter, actress, comedian, and film producer. Born in Honolulu, Hawaii, Midler began her professional career in several Off-Off-Broadway plays, prior to her engagements in Fiddler on the Roof and Salvation on Broadway in the late 1960s.
17 Lisa Murkowski
18
Travis Scott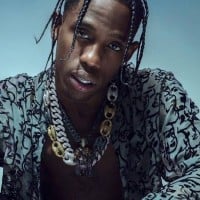 Jacques Webster, better known by his stage name Travis Scott, is an American hip hop recording artist, record producer and musician from Houston, Texas.
19
Mason Greenwood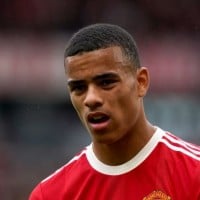 The 20-year old Manchester soccer player is currently under investigation for assaulting his girlfriend. Pictures of her bruised body and face were leaked on the internet. As a result, he has been suspended from his club until further notice.
20
Macy Gray
Just like Bette Midler, she made some transphobic comments this year on Piers Morgan's show.
21
Fred Savage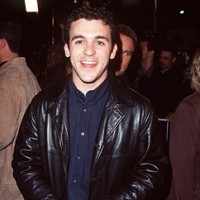 Savage has got fired from producing, directing, and being involved in his The Wonder Years reboot in May this year after an investigation into alleged inappropriate conduct.
22
Roger Waters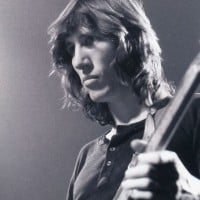 George Roger Waters is an English singer, songwriter, multi-instrumentalist, and composer. He is mostly known for being the secondary lead vocalist and bassist of Pink Floyd.
23
Volodymyr Zelenskyy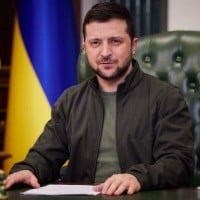 Volodymyr Oleksandrovych Zelenskyy (born 25 January 1978) is a Ukrainian politician and former comedic actor who has served as the sixth and current president of Ukraine since 2019.
24
Nelson Piquet
He used a racial slur towards Lewis Hamilton during a podcast and received a lot of backlash for that.
25
R. Kelly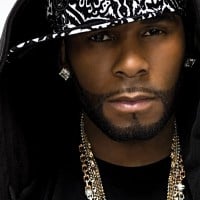 Robert Sylvester Kelly (born January 8, 1967), known professionally as R. Kelly, is an American singer, songwriter, record producer and convicted sex offender. He has been credited with helping to redefine R&B and hip hop, earning nicknames such as "the King of R&B", "the King of Pop-Soul", and the "Pied Piper of R&B."

Kelly is known for songs including "I Believe I Can Fly", "Bump N' Grind", "Your Body's Callin'", "Gotham City", "Ignition (Remix)", "If I Could Turn Back the Hands of Time", "The World's Greatest", "I'm a Flirt (Remix)", and the hip hopera "Trapped in the Closet". In 1998, Kelly won three Grammy Awards for "I Believe I Can Fly". Although Kelly is primarily a singer and songwriter, he has written, produced, and remixed songs, singles, and albums for many artists. In 1996, he was nominated for a Grammy Award for writing Michael Jackson's song "You Are Not Alone". ...read more.
I'm not too familiar with what was going on around R. Kelly in the past. Maybe there were some controversies and allegations going around that time, so do let me know for clarification.

That said, the guy's been found guilty of engaging in pedophilia as well as kidnapping, trafficking, and sexual exploitation, and he was sentenced to 30 years in prison.

Yeah, R. Kelly needs to be in 1st place. What he did was absolutely awful and he was continuing practitioner for his acts. Because of that, his music career is more-or-less either dead or will be overshadowed by what he did.
Nothing "new": about what R. Kelly has now been convicted of. Its been well known for two decades, and he just kept getting away with it. If you continued to be a fan, you are also at fault.
PSearch List