Top 10 Famous People that are a Middle Finger to Mortality
Despite decades of chemical and physical abuse, the bodies of some people seem to regenerate - their bodies repair damages, completely ignoring the medical science, laws of physics and common sense. These people seem to metabolize things differently.

Although substance abuse in usually involved, it's not limited to it. Bad eating habits, touring and insufficient sleep are also some of the factors.

Minimum age to be eligible: 65

People on this list are just some very lucky guys, so don't try anything they did because you might not be among the luckiest guys on the planet.

Keith Richards, one of the top people on this list, said that his longevity in the face of multiple drug abuse over decades was just luck, and advised others not to follow his lead.

But Keith Richards also said something that sums up the idea of this list: "I've no pretensions about immortality... I was number one on the Who's 'Likely To Die' list for 10 years. I mean, I was really disappointed when I fell off the list. Some doctor told me I had six months to live, and I went to their funeral."

The Top Ten

1 Ozzy Osbourne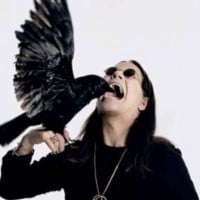 John Michael "Ozzy" Osbourne was born on December 3, 1948. He is also known as ''The Prince of Darkness''. Ozzy is an English singer, songwriter, and television personality. He rose to prominence in the early 1970s as the lead vocalist of the band Black Sabbath. Osbourne was fired from Black Sabbath in 1979 and has since had a successful solo career, releasing 11 studio albums.
Just so you know, there weren't as much chemicals nor pollution back when any of these people were growing up. Some now deceased relatives of mine have been smoking cigars when they were over 70. Smoking was much safer in those days. They put more chemicals in those products in recent years. That's probably why much more people are dying from them now then they did 40 plus years ago.
As of May 2018, Ozzy is 69 years old.

Ozzy even agreed to take part in medical research projects that analyzed his full genome to find out how he was still alive (Cofactor Genomics, Knome Inc.). Ozzy was the first rock star to have his full genome sequenced. Ozzy himself explained:

"I was curious. Given the swimming pools of booze I've guzzled over the years - not to mention all of the cocaine, morphine, sleeping pills, cough syrup, LSD, Rohypnol…you name it - there's really no plausible medical reason why I should still be alive. Maybe my DNA could say why."

But scientists didn't find the "Ozzy" gene - no particular evidence of his body's efforts to repair any damage. They found interesting things but not quite definitive - an unusual variant of alcohol dehydrogenase genes and evidence of Neanderthal lineage.
2
Keith Richards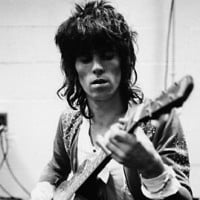 Keith Richards is an English musician—primarily a guitarist—singer, songwriter, best-selling memoirist, and founding member of the rock band The Rolling Stones.
I know, I know, we've all heard the jokes, but what amazes me about Keith Richards is that, unlike many of his contemporaries, he still smokes and drinks on a regular basis. Apparently, the after-effects don't seem to bother him.
I submitted a very interesting item description with the submission of the list. It was 3-4 days ago but the description is still missing. I hate this. It happens too often to my item descriptions.
Update: 6 days ago
I think it may be beyond science to figure out how Keith Richards is still alive.
3
Iggy Pop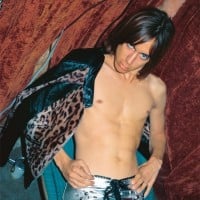 James Newell Osterberg, Jr., known professionally as Iggy Pop, is an American singer-songwriter, musician and actor.
71 yo as of May 2018.

After decades of self-mutilation, self-destruction, heavy drug use and alcohol abuse, Iggy Pop still performs live at the age of 70+.
He is done with hardcore drugs though.
4
Mick Jagger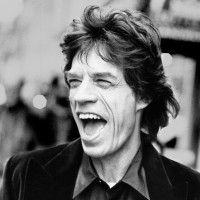 Sir Michael Philip "Mick" Jagger is an English singer, songwriter, and actor, best known as the lead vocalist and a co-founder of the Rolling Stones.
74 yo as of May 2018.
Everyone who was in the Rolling Stones can be on this list but Keith Richards and Mick Jagger are the front runners.
5
Steven Tyler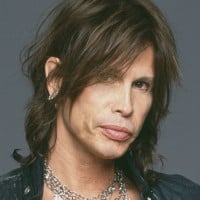 Steven Tyler is an American singer-songwriter, multi-instrumentalist, and former television music competition judge, best known as the lead singer of the Boston-based rock band Aerosmith, in which he also plays the harmonica, and occasional piano and percussion.
70 yo as of May 2018.
Another favorite rocker. And a bad guy.
6
Lemmy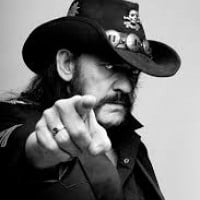 Ian Fraser Kilmister, known as Lemmy, was an English musician, singer and songwriter who founded and fronted the rock band Motörhead. He was a bassist and a singer known for his raspy voice. He died in 2015 from cancer and other health problems.
He died at 70. R.I.P.
Chain smoking, whiskey and amphetamines. Lemmy had no family so his bad habits were unrestrained (he didn't want to get married). He was aware of the risks:

"Everything that is pleasant in life is dangerous. Have you noticed that? I'd like to find the bastard that thought that one up."
7
Bob Dylan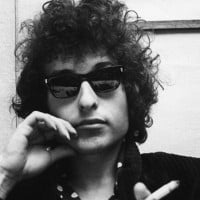 Bob Dylan is an American singer-songwriter, author, and artist who has been an influential figure in popular music and culture for more than five decades.
He is 77 yo as of May 2018.

He tried every drug he could find, including heroin. He admitted he was once a heroin addict.

He has been through rehab. He's also the guy who turned The Beatles on to pot.
8
Alice Cooper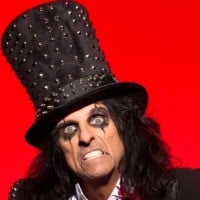 Alice Cooper is an American singer, songwriter, musician and occasional actor whose career spans over five decades.
70 yo as of May 2018.
Besides the things the other guys did, he took some additional risks, such as performing live with a real boa constrictor around his neck.
9
Betty White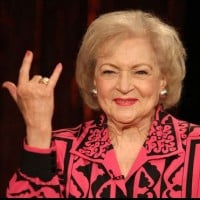 Betty White Ludden (January 17, 1922 - December 31, 2021), known professionally as Betty White, was an American actress, animal rights activist, author, comedian, radio host, singer, and television personality.
Surely it would be kinda dangerous for someone this old to be kicking it.
Over 90 years old and is still kicking it.
She got to live long enough until 2021.
10
Brian Wilson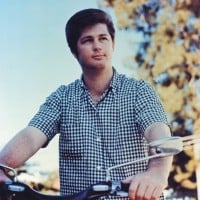 Brian Douglas Wilson is an American musician, singer, songwriter, and record producer best known for being the multi-tasking leader and co-founder of the Beach Boys.
The Contenders
11
Lou Reed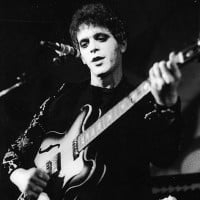 Lewis Allan "Lou" Reed (March 2, 1942 – October 27, 2013) was an American musician, singer, and songwriter. He was the guitarist, vocalist, and principal songwriter of the Velvet Underground, and his solo career spanned five decades. The Velvet Underground was unsuccessful during their active years, but gained a significant cult following to become one of the most widely acclaimed and influential bands in rock history. Brian Eno famously stated that, while the Velvet Underground's debut album sold only 30,000 copies, "everyone who bought one of those 30,000 copies started a band".
12
Paul McCartney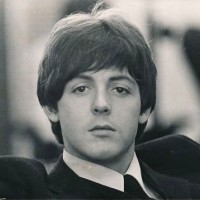 Sir James Paul McCartney (born 18 June 1942) is an English singer-songwriter, multi-instrumentalist, and composer. With John Lennon, George Harrison, and Ringo Starr, he gained worldwide fame with the rock band the Beatles, one of the most popular and influential groups in the history of pop and rock music.One of the most successful composers and performers of all time, he is known for his melodic approach to bass-playing, his versatile and wide tenor vocal range and his musical eclecticism, exploring styles ranging from pre-rock 'n' roll pop to classical and electronica. His songwriting partnership with John Lennon remains the most successful in history
13
David Crosby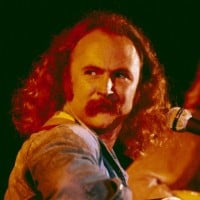 David Van Cortlandt Crosby was an American guitarist, singer, and songwriter. In addition to his solo career, he was a founding member of three bands: the Byrds; Crosby, Stills & Nash; and CPR.
14
Chuck Norris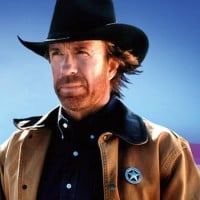 Carlos Ray "Chuck" Norris (born March 10, 1940) is an American actor and martial artist. He is a black belt in Tang Soo Do, Brazilian jiu jitsu and judo. After serving in the United States Air Force, Norris won many martial arts championships and later founded his own discipline Chun Kuk Do. Shortly after, in Hollywood, Norris trained celebrities in martial arts. Norris went on to appear in a minor role in the spy film The Wrecking Crew (1969). Friend and fellow martial artist Bruce Lee invited him to play one of the main villains in Way of the Dragon (1972). While Norris continued acting, friend and student Steve McQueen suggested him to take it seriously. Norris took the starring role in the ...read more.
He's real badass!
15
Ringo Starr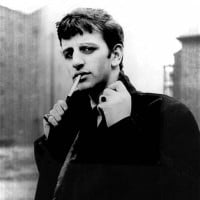 Richard Starkey known professionally as Ringo Starr, is an English musician, singer, songwriter and actor who gained worldwide fame as the drummer for the Beatles.
16
Kirk Douglas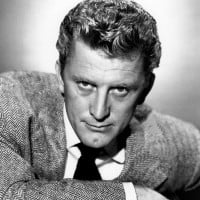 Kirk Douglas (December 9, 1916 – February 5, 2020) was an American actor, filmmaker, author and centenarian. He was one of the last surviving stars of the film industry's Golden Age. After an impoverished childhood with immigrant parents and six sisters, he had his film debut in The Strange Love of Martha Ivers with Barbara Stanwyck. He is the father of actor Michael Douglas.
17
David Attenborough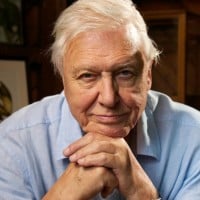 18
James Earl Jones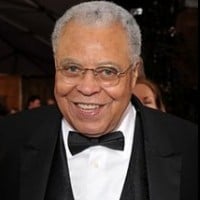 James Earl Jones is an American actor who in a career spanning more than 60 years has become known as "one of America's most distinguished and versatile" actors and "one of the greatest actors in American history." Since his Broadway debut in 1957, Jones has won many awards, including a Tony Award and Golden Globe Award for his role in The Great White Hope.
19
Joe Walsh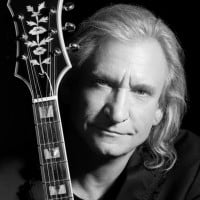 Joseph Fidler "Joe" Walsh is an American singer-songwriter, composer, multi-instrumentalist and record producer.
20
Donald Sutherland
21
Clint Eastwood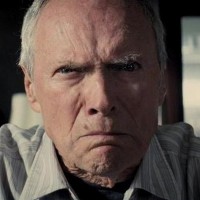 Clinton "Clint" Eastwood Jr. is an American actor, film director, producer, musician, and political figure.
22
Jane Fonda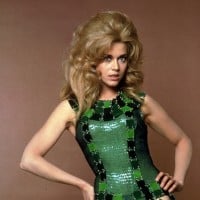 Jane Fonda is an American actress, writer, political activist, former fashion model and fitness guru.
23
Sylvester Stallone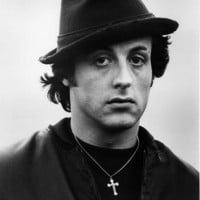 Michael Sylvester Gardenzio Stallone is an American actor, film director, screenwriter, and producer.
BAdd New Item