Top 10 Most Controversial American Presidential Candidates
Throughout the history of democracy, American elections are held for every four years for the people to elect a new president. While it is always good for the masses to have a say inside their government, these occasions just bring out the most contentious of people.

The Top Ten

1 George Wallace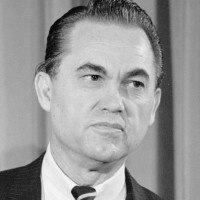 George Corley Wallace Jr. was an American politician and the 45th Governor of Alabama, having served two nonconsecutive terms and two consecutive terms as a Democrat: 1963–1967, 1971–1979 and 1983–1987. Wallace has the third longest gubernatorial tenure in post-Constitutional U.S.
Aside from Goldwater, Wallace was the presidential candidate who was all for segregation of whites and people of color which obviously didn't go well with some Americans at the time. A committed segregationist, he tried to block the entrance of the University of Alabama to prevent black people from enrolling. He was quite successful in several southern states in 1968.
2
Barry Goldwater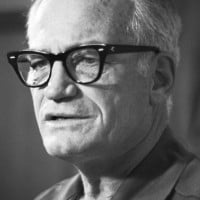 Barry Goldwater was NOT a racist and should be revered by everyone. He supported Racial equality but only opposed the Civil Rights Act of 1964 for constitutional reasons. He himself said this was his greatest regret.
Most likely the victim of an early version of the Liberal Hit Squad. Not coincidental that once the election was over, he returned to being the senior Senator from Arizona for the rest of his life, and was venerated as an elder statesman by virtually all members of both parties.
Your stereotypical Republican; anti-big government and laissez-faire capitalist and all that stuff. An opponent of LBJ, he was against the Civil Rights Act which earned him the support of the Ku Klux Klan. Fortunately, LBJ won the elections and America didn't had a literal racist in office. Possibly exacerbating race tensions there.
3
Earl Browder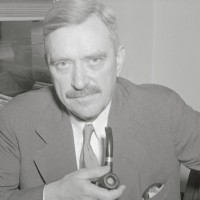 It was only in 1930s America that a communist could contend in elections. Earl Browder did just that and he was no saint either. A pro-Soviet Stalinist and anti-capitalist, obviously this didn't sound too appealing for Americans at that time.
4
George Edwin Taylor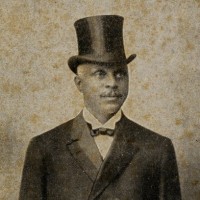 Of course a black man wouldn't possibly win in racist America in the 1900s which made him a rather controversial figure for his time.
5
Grover Cleveland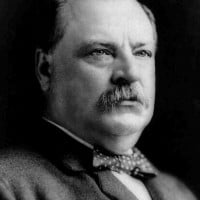 Stephen Grover Cleveland was an American politician and lawyer who was the 22nd and 24th President of the United States, the only president in American history to serve two non-consecutive terms in office.
Was involved in a controversy where he fathered a secret love child which nearly costed him his re-election bid. Certainly this didn't sound well in America back then. His opponent candidate's unpopularity was the only thing that made him win.
6
Donald Trump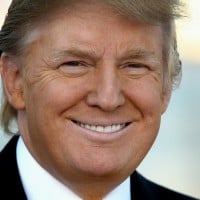 Donald John Trump (born June 14, 1946) is an American businessman, television personality, politician, and the 45th President of the United States. Born and raised in Queens, New York City, Donald J Trump received an economics degree from the Wharton School of the University of Pennsylvania in 1968. In 1971, Donald Trump took charge of his family's real estate and construction firm, Elizabeth Trump & Son, which was later rebranded as The Trump Organization. During his career as a businessman, Donald Trump has built, renovated, and managed numerous office towers, hotels, casinos, and golf courses. He owned the Miss USA and Miss Universe pageants from 1996 to 2015, and has lent the use of his ...read more.
7
David Duke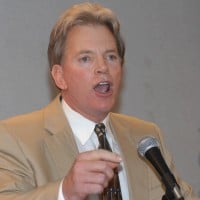 David Ernest Duke is an American white supremacist, white nationalist politician, antisemitic conspiracy theorist, Holocaust denier and former Grand Wizard of the Ku Klux Klan.
"Ex" klan member. Former grand wizard of the klan. "Former" member of the American nazi party. He was a candidate in the 1988 presidential primaries as a Democrat and in 1992 as a Republican.
8
Ted Cruz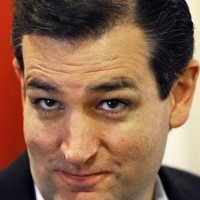 Rafael Edward "Ted" Cruz is an American politician and attorney serving as the junior United States Senator from Texas since 2013. He was a candidate for the Republican nomination for President of the United States in the 2016 election.
9
Sarah Palin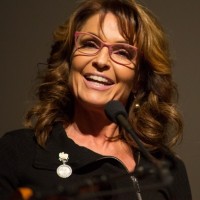 Sarah Louise Palin is an American politician, commentator, and author who served as the ninth Governor of Alaska from 2006 until her resignation in 2009. As the Republican Party nominee for Vice President in the 2008 Presidential election running with the Republican presidential nominee, Arizona Senator ...read more.
10
Kanye West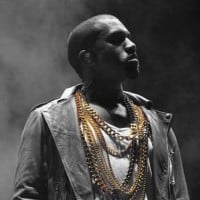 Ye (born Kanye Omari West; June 8, 1977) is an American rapper, songwriter, record producer and fashion designer. He is regarded as one of the most influential, as well as controversial, artists of the 21st century. ...read more.
The Contenders
11
Pat Buchanan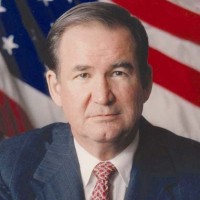 A Reform Party candidate in 2000; his over the top campaign promises included barring non-whites into entering America and he was openly homophobic as well. We have Dubya won the election but at least he was marginally better than this bigot.
12
Chris Christie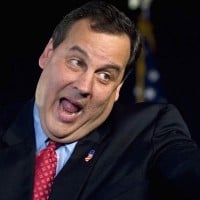 Christopher James "Chris" Christie is an American attorney, politician and member of the Republican Party who served as the 55th Governor of New Jersey. His term ended on January 23, 2018.
13
Woodrow Wilson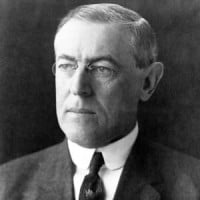 Thomas Woodrow Wilson was an American politician and academic who served as the 28th President of the United States from 1913 to 1921. Born in Staunton, Virginia, he spent his early years in Augusta, Georgia and Columbia, South Carolina.
14
Marco Rubio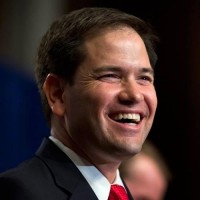 Marco Antonio Rubio is an American politician and attorney, and the junior United States Senator from Florida.
15
Ben Carson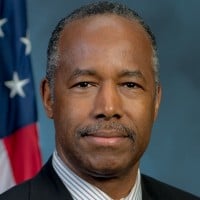 Benjamin Solomon "Ben" Carson, Sr. is a retired American neurosurgeon and former candidate for President of the United States.
16
John Charles Frémont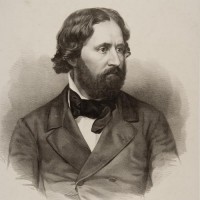 A brave adventurer and millionaire, John Fremont was the first Republican candidate. The only problem surrounding him was his cannibalism which costed his chances in winning.
17
Eugene V. Debs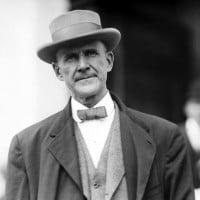 A socialist candidate, he was the Bernie Sanders of the 1900s. This gave him a lot of appeal for workers back then. But his most controversial act was to dodge the draft which landed him in prison in WWI.
18
Huey Long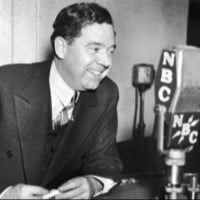 Granted that Long attempted to run for the presidency in 1936 before being assassinated but I'll just count my man in anyways. Known as a populist demagogue and for his intimidation policies to further his agenda, his policies helped the state of Louisiana a lot especially in the fields of infrastructure and education. There are more things to list about him but for his time, he was a de-facto "benevolent" dictator of an American state.
The Kingfish was a hoot
19
Victoria Woodhull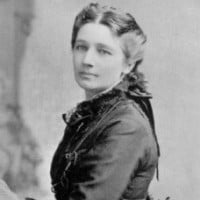 In the 1870s, a woman like Victoria obviously she stood no chance during an era of traditionalist sexism which made her a controversial figure at the time. Winning only a few thousands supporters along the way.
The first woman to run for president. She actually had a lot of good morals unlike some female politicians we see today.
20
Ron Paul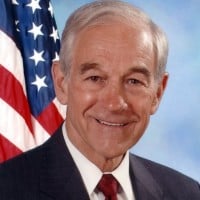 Ronald Ernest Paul is an American author, physician, and retired politician who served as the U.S. Representative for Texas's 22nd congressional district from 1976 to 1977 and again from 1979 to 1985, and for Texas's 14th congressional district from 1997 to 2013.
21
Curtis LeMay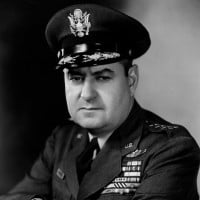 22
Bernie Sanders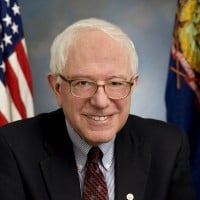 Bernard "Bernie" Sanders is an independent American Senator from Vermont and was a candidate for the Democratic nomination for President of the United States in the 2016 and 2020 elections.
First open communist sympathizer on a major party ticket. lately has been saying nice things about castro and also the communist Chinese.
23
Ross Perot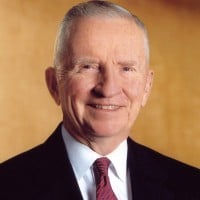 24
Mike Huckabee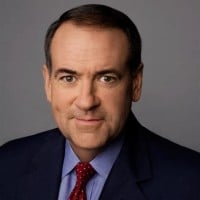 25 John Edwards
PSearch List