Top 10 Famous People Who Most Look Like Criminals
The Top Ten
1
Anthony Hopkins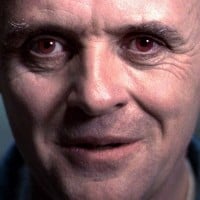 Sir Philip Anthony Hopkins CBE is a Welsh actor, director, and producer. He was born on December 31, 1937 in Margam, Wales. He is known for winning the Academy Award for Best Actor in 1992, and was nominated three additional times. Hopkins has also won three BAFTAs, two Emmys, and the Cecil B. DeMille Award. In 1993, he was knighted by Queen Elizabeth II for services to the arts.
In reality, the real Anthony Hopkins looks like a wise old man, this picture is just of one of his movie roles (Hannibal Lecter), where he was playing a crazy criminal. Get a picture of him as Odin or some other role, and he will be on the list of the famous people who look the least like criminals
Wow! Great list!
A perfect example that no one should judge others by their appearance.
Having said that, this isn't a picture of Sir Anthony Hopkins, but of Dr Hannibal Lecter...
Why do you think he played Dr. Lector?
2
Willem Dafoe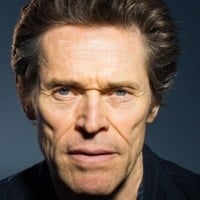 William J. "Willem" Dafoe is an American actor. A member of the experimental theater company The Wooster Group, he was nominated for the Academy Award for Best Supporting Actor for Platoon (1986) and Shadow of the Vampire (2000). He is also well known for his performances as Jesus Christ in The Last Temptation of Christ (1988) and Norman Osborn/Green Goblin in Spider-Man (2002)
No wonder why he played as Green Goblin.
3
Billy Corgan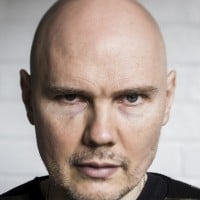 William Patrick "Billy" Corgan Jr. is an American musician, songwriter, producer, television writer, poet, and professional wrestling promoter best known as the lead singer, guitarist, and sole permanent member of The Smashing Pumpkins.
4
Trinidad James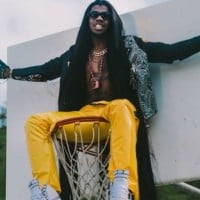 Nicholas Williams, better known by his stage name Trinidad James, is an American rapper based out of Atlanta, Georgia.
He's ugly. His teeth are supposed to be gold. Dude your natural teeth will look much better. Trust me. Better natural than fugly
5
Shel Silverstein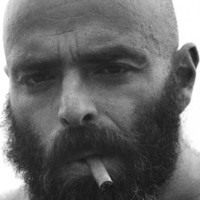 Sheldon Allan "Shel" Silverstein was an American poet, singer-songwriter, cartoonist, screenwriter, and author of children's books. He styled himself as Uncle Shelby in some works.
So if he's a children's book writer how does he got a cigar in his mouth in the picture.

And plus I just laugh so hard in the Diary of the Wimpy Kid part where Greg got traumatize by his picture on the back of the book that Frank bought him.
6
Lil Wayne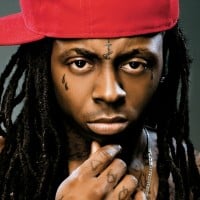 Dwayne Michael Carter, Jr. is an American rapper from New Orleans, Louisiana. He was discovered by Brian "Baby" "Birdman" Williams at a very young age, and was signed to Cash Money Records, where he would be one quarter of the rap group Hot Boys. In the years to follow, he would go on to find his own label, Young Money, where he would sign popular artists such as Drake, Nicki Minaj and Tyga, and he would go on to be one of the most popular rappers of all time. ...read more.
Lil Wayne is a criminal.
7
Klaus Kinski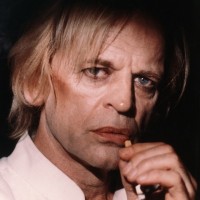 Klaus Kinski was a German actor. He is well known for his performances in various movies directed by Werner Herzog, including Aguirre, the Wrath of God (1972) and Fitzcarraldo (1982). He was known to have a bad temper and was difficult to work with.
This man looks like the type to engage in sexual acts with animals.
8
Chris Cristie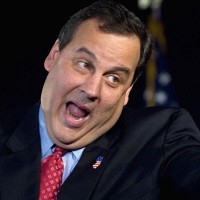 Christopher James "Chris" Christie is an American attorney, politician and member of the Republican Party who has been the 55th Governor of New Jersey since January 2010. His term ends January 23, 2018.
9
Eric Roberts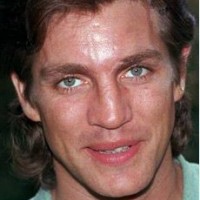 Eric Anthony Roberts is an American actor. His career began with a leading role in King of the Gypsies, for which he received his first Golden Globe Award nomination.
He looks evil in that picture...
10
Shaquille O Neal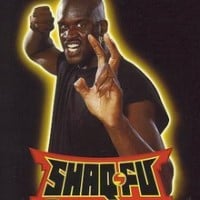 Shaquille Rashaun O'Neal, nicknamed Shaq, is a retired American professional basketball player who is currently an analyst on the television program Inside the NBA. He is known for his fun, friendly personality, and is one of the most beloved athletes of all time.
The Contenders
11
Tyga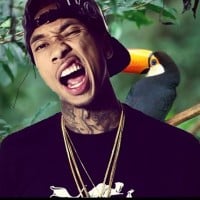 Micheal Ray Stevenson, known by his stage name Tyga, is an American hip hop recording artist. In 2011, Tyga signed a recording contract with Young Money Entertainment, Cash Money Records and Republic Records.
Isn't pedophilia an actual crime?
It is, especially when you brag about it.
But, didn't he actually commit a crime?
12
George W Bush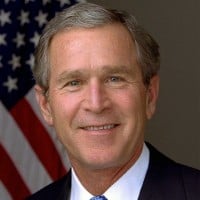 George Walker Bush is an American politician and businessman who was born in July 6, 1946. He served as the 43rd President of the United States from 2001 to 2009 and 46th Governor of Texas from 1995 to 2000. He is the eldest son of Barbara and George H. W.
13
Goldie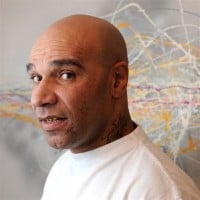 Clifford Joseph Price, MBE (born 19 September 1965), better known by his stage name Goldie, is an English musician, DJ, visual artist and actor from Walsall.

Initially gaining exposure for his work as a graffiti artist, Goldie became well known for his pioneering role in the 1990s UK rave scene as a producer, including his work in musical styles such as jungle and breakbeat hardcore. He released a variety of singles under the pseudonym Rufige Kru and co-founded the label Metalheadz. He would later release several albums under his own name, including the 1995 album Timeless, which entered the UK charts at number 7. ...read more.
Haha, loved this one. Thanks to whoever added him.
14
Hillary Clinton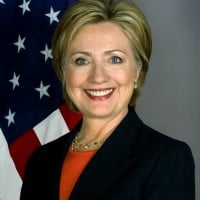 Hillary Diane Rodham Clinton (born October 26, 1947) is an American politician, diplomat, and former lawyer who served as the 67th United States secretary of state from 2009 to 2013, as a United States senator representing New York from 2001 to 2009, and as first lady of the United States from 1993 to 2001 as the wife of President Bill Clinton. A member of the Democratic Party, she was the party's nominee for president in the 2016 presidential election, becoming the first woman to win a presidential nomination by a major U.S. political party; Clinton won the popular vote, but lost the Electoral College vote, thereby losing the election to Donald Trump.
Most of these people are just actors, who only pretend to be criminals. Hillary actually IS a criminal.
Filthy, disgusting, no good, Pathetic, you all name it. She has living demons and satan inside her she is a witch.
She is in fact a criminal, more so than Trump.
That picture looks evil.
15
Dick Cheney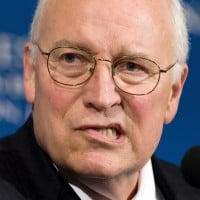 Richard Bruce Cheney, generally known as Dick Cheney is an American politician and businessman who was the 46th Vice President of the United States from 2001 to 2009, under President George W. Bush.
Why didn't he change his first name?
16
Donald Trump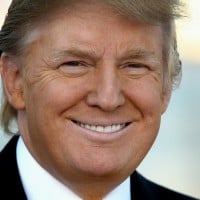 Donald John Trump (born June 14, 1946) is an American businessman, television personality, politician, and the 45th President of the United States. Born and raised in Queens, New York City, Donald J Trump received an economics degree from the Wharton School of the University of Pennsylvania in 1968. In 1971, Donald Trump took charge of his family's real estate and construction firm, Elizabeth Trump & Son, which was later rebranded as The Trump Organization. During his career as a businessman, Donald Trump has built, renovated, and managed numerous office towers, hotels, casinos, and golf courses. He owned the Miss USA and Miss Universe pageants from 1996 to 2015, and has lent the use of his ...read more.
Let's just hope (like Michelle Obama said a few month ago) that orange isn't the new black.
He has the face of a criminal.
He already is a criminal...
He is a criminal though
17
Gucci Mane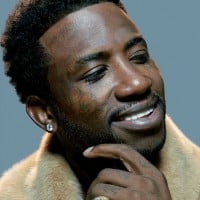 Radric Delantic Davis, known professionally as Gucci Mane, is an American rapper who has released 12 studio albums and over 70 mixtapes. In 2007, he founded his own label, 1017 Records. He helped to pioneer the hip hop subgenre of trap music alongside fellow Atlanta-based rappers T.I. and Young Jeezy.
18
Thom Yorke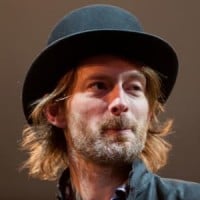 Thomas Edward "Thom" Yorke is an English musician best known as the singer and principal songwriter of the alternative rock band Radiohead.
He even looks guilty on this picture.
19
John Cena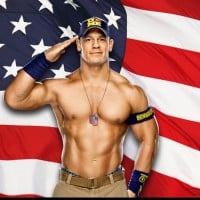 John Felix Anthony Cena Jr. (/ˈsiːnə/; born April 23, 1977) is an American professional wrestler, rapper, actor, and reality television show host signed to WWE, where he is assigned to the SmackDown brand. ...read more.
He doesn't look like a criminal to me? in reality I swear he is very kind and if a criminal tried to kill him they will get nightmares from JOHN CENA!
20
Kerry King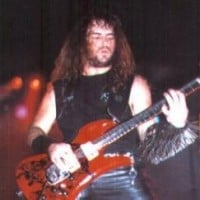 Kerry Ray King is an American musician, best known as a guitarist for the American thrash metal band Slayer.
21
Joe Biden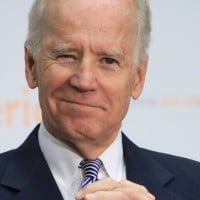 Joseph Robinette Biden Jr. (born November 20, 1942) is an American politician who is the 46th and current president of the United States. A member of the Democratic Party, he served as the 47th vice president from 2009 to 2017 under Barack Obama and represented Delaware in the United States Senate from 1973 to 2009. ...read more.
Bidens eyes remind me of a dishonest person almost like if he where a pediaphile also his hair transplant looks very fake.
22
Vladimir Putin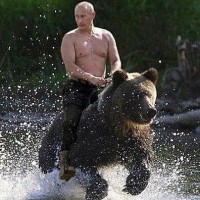 Vladimir Vladimirovich Putin (born 7 October 1952) is a Russian politician and former intelligence officer who is the president of Russia, a position he has filled since 2012, and previously from 2000 until 2008. He was also the prime minister from 1999 to 2000, and again from 2008 to 2012. ...read more.
23
KRS-One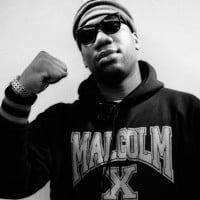 Lawrence "Kris" Parker, better known by his stage names KRS-One, and Teacha, is an American rapper and occasional producer from The Bronx, New York City, New York.
24
Silvio Berlusconi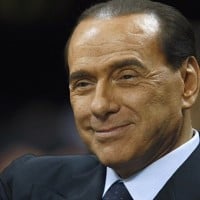 Silvio Berlusconi is an Italian media tycoon and politician who served as Prime Minister of Italy in four governments.
25
Dennis Rodman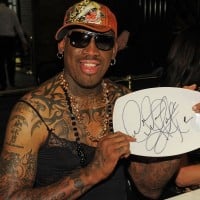 Dennis Keith Rodman is an American retired professional basketball player who played for the Detroit Pistons, San Antonio Spurs, Chicago Bulls, Los Angeles Lakers, and Dallas Mavericks in the National Basketball Association.
PSearch List