Top Ten Famous People Who Died in Bizarre Circumstances
The Top Ten
1
Jimi Hendrix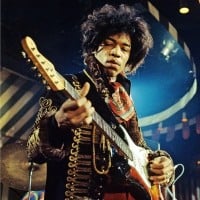 Jimi Hendrix (born November 27, 1942 - September 18, 1970) was an American rock guitarist, singer, and songwriter. Although his mainstream career spanned only four years, he is widely regarded as one of the most influential electric guitarists in the history of popular music, and one of the most celebrated musicians of the 20th century. The Rock and Roll Hall of Fame describes him as "arguably the greatest instrumentalist in the history of rock music". Hendrix is consistently ranked on lists of musicians who died too soon.
He choked on his own vomit and died of Asphyxia while being intoxicated with barbiturates. It was later revealed that he had taken nine of the Vesparax sleeping tablets, 18 times the recommended dosage.
I didn't know this
2
Bob Crane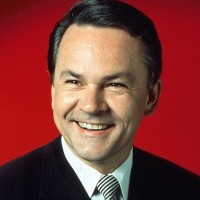 Crance was an American DJ and actor best known for his performances as Colonel Robert E. Hogan in the Television sitcom Hogan's Heroes and for his unsolved death.
On the night of June 28, 1978, He is alleged to have called Carpenter to tell him that their friendship was over. The following day, Crane was discovered bludgeoned to death with a weapon (that was never found) at the Winfield Place Apartments in Scottldale, Arizona. The Investigators found semen on his body and assumed that murderer may have ejaculated on him after killing him
Someone bludgeoned when he was sleeping with a tire iron, smashing in his skull. The killer then cut an electric cord from a motel lamp from a pocketknife and tied a tight knot around Crane's neck.

The suspect was acquitted due to lack of evidence.
3
Jim Morrison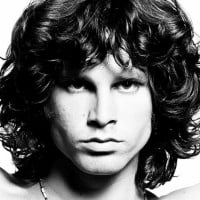 James Douglas "Jim" Morrison was an American singer, songwriter, and poet best remembered as the lead singer of the Doors.
4
Marilyn Monroe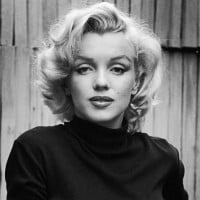 Marilyn Monroe (born Norma Jeane Mortenson Baker; June 1, 1926 – August 5, 1962) was an American actress, singer and model. Decades after her unexpected death, she has remained one of Hollywood's greatest sex symbols with her eye-catching style, champagne blond hair, and breathless manner of speaking. She continues to be considered a major popular culture icon. ...read more.
5
Bruce Lee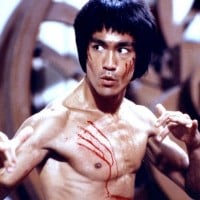 Bruce Lee (November 27, 1940 – July 20, 1973) was a Hong Kong and American martial artist, martial arts instructor, actor, director, screenwriter, producer, and philosopher. He was the founder of Jeet Kune Do, a hybrid martial arts philosophy drawing from different combat disciplines that is often credited with paving the way for modern mixed martial arts (MMA). Lee is considered by critics, media, and other martial artists to be the most influential martial artist of all time and a pop culture icon of the 20th century, who bridged the gap between East and West. He is credited with promoting Hong Kong action cinema and helping to change the way Asians were presented in American films.
He died of Cerebral Edema On July 20, 1973, Lee was to dinner James Bond star George Lazenby, with whom he intended to make a film. He didn't turn up for dinner. When checked, he was rushed to the hospital. His brain had swollen from 1,400 to 1,575 grams and the doctors couldn't revive him

His son Brandon Lee died at 28 by an accidental shooting during the making of a movie - The Crow.
6
Natalie Wood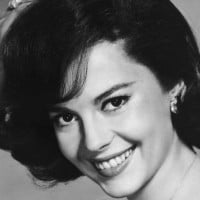 Natalie Wood, born Natalie Zacharenko (July 20, 1938 – November 28 or 29, 1981) was an American film and television actress. She is best known for her role opposite James Dean in Rebel Without a Cause and as Maria in West Side Story. But the American icon remains infamously known for the circumstances ...read more.
7
Elvis Presley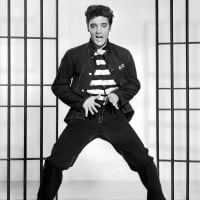 Elvis Aaron Presley (January 8, 1935 – August 16, 1977) was an American singer and actor. Dubbed the "King of Rock and Roll", he is regarded as one of the most significant cultural icons of the 20th century. His energized interpretations of songs and sexually provocative performance style, combined with a singularly potent mix of influences across color lines during a transformative era in race relations, led him to both great success and initial controversy. ...read more.
8
Virginia Woolf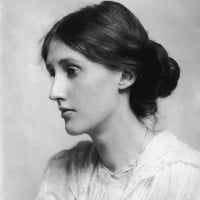 Adeline Virginia Woolf, born Stephen (25 January 1882 – 28 March 1941), known professionally as Virginia Woolf, was an English writer and one of the foremost modernists of the 20th century.
She committed suicide by putting stones in her overcoat and drowning herself to death in the River Ouse near her home. Woolf experienced her first depressive episode at 15, after the death of her mother and then her 2 half-sisters 2 years later, In 1904 after her father died, Woolf experienced her second episode of depression and was briefly hospitalized.
She was sexually abused by her half brother throughout her childhood and teenage which caused depression and suicidal tendencies ( She also had Bipolar Disorder, and the images of drowning that seemed to haunt her)
9
Marvin Gaye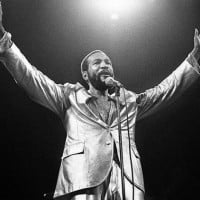 Marvin Gaye (born Marvin Pentz Gay Jr.; April 2, 1939 – April 1, 1984) was an American singer and songwriter. He helped to shape the sound of Motown in the 1960s, first as an in-house session player and later as a solo artist with a string of hits, earning him the nicknames "Prince of Motown" and "Prince of Soul". ...read more.
He was shot down by his own father in 1984 after an argument over misplaced documents. His father was actually beaten by the singer prior to the shooting, and received 5 years of probation.
10
Jeff Buckley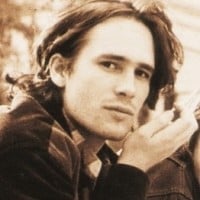 Jeffrey Scott "Jeff" Buckley (November 17, 1966 – May 29, 1997) raised as Scott "Scottie" Moorhead, was an American singer-songwriter and guitarist. ...read more.
The Contenders
11
Sylvia Plath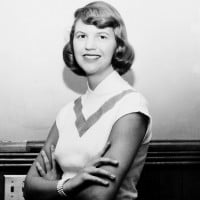 Sylvia Plath (October 27, 1932 – February 11, 1963) was an American poet, novelist, and short story writer. Plath is credited with advancing the genre of confessional poetry and is best known for her two published collections, The Colossus and Other Poems, and Ariel. She also wrote The Bell Jar, a semi-autobiographical novel published shortly before her death. She was clinically depressed for most of her adult life and died by suicide in 1963, aged 30. In 1982, she won a posthumous Pulitzer Prize for The Collected Poems.
She was married to Ted Hughes (British Nobel Laureate), He left her for another woman in 1962, she fell into deep depression, struggling with mental illness (she was on anti - depressants).
In February 1963, she placed her head in oven with the gas turned on, Plath prevented the fumes from seeping into her children's room by sealing the room with towels.
Weird thing is that Ms. Wevill, who has helped raise Nicholas and Frieda ( Plath's children) after Plath's death, killed herself and her 4 years old daughter, Shura.
Nicholas Hughes, her son killed himself at his home in Alaska on 16th march 2009, nearly a half-century after his mother and stepmother (the women Ted left Plath for) did the same.
12
Ramón Novarro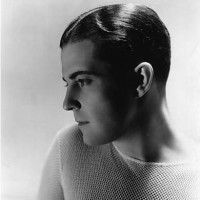 He was a Mexican actor of Hollywood.
Film Star Novarro, the original Ben Hur choked on his own blood due to an Art Deco dildo being shoved down his throat.
Two brothers, Paul and Tom Fegurson ( aged 22 and 17) suffocated the star with a lead dildo whem he hired from an agency to come to his Laurel Canyon home as he was homosexual.
The two men believed that that a large sum of money was hidden in his house. The prosecution accused them of torturing Novarro for several hours to force him to reveal where the non existent money was hidden. They left with merely 20 dollars which they took from his bathrobe pocket before fleeing the scene.
13
Grigori Rasputin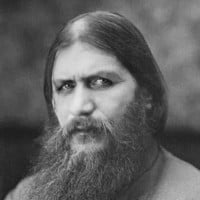 Grigori Yefimovich Rasputin was a Russian mystic and self-proclaimed holy man who befriended the family of Tsar Nicholas II, the last monarch of Russia, and gained considerable influence in late imperial Russia.
14
Ernest Hemingway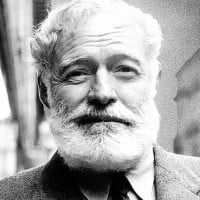 Ernest Miller Hemingway (July 21, 1899 – July 2, 1961) was an American novelist, short story writer, and journalist. His economical and understated style had a strong influence on 20th-century fiction, while his life of adventure and his public image influenced later generations. Hemingway produced most of his work between the mid-1920s and the mid-1950s, and won the Nobel Prize in Literature in 1954. He published seven novels, six short story collections, and two non-fiction works. Additional works, including three novels, four short story collections, and three non-fiction works, were published posthumously. Many of his works are considered classics of American literature.
He shot himself with his favorite gun, Hemingway unlocked the basement door where his guns were kept, went upstairs to the front entrance foyer of their Ketchum home he shot himself...
I don't know why Hemingway remind me of Freddie Mercury because they both look similar
15
John Denver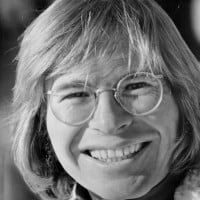 Henry John Deutschendorf Jr., known professionally as John Denver, was an American singer-songwriter, actor, activist and humanitarian, whose greatest commercial success was as a solo singer, starting in the 1970s.
He died on a plane on October 12, 1997 His face and body were badly disfigured and his fingerprints were used to confirm that he was the pilot.
16
Isadora Duncan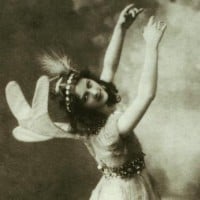 Angela Isadora Duncan (May 26, 1877 or May 27, 1878 – September 14, 1927) was an American dancer who performed to acclaim throughout Europe. Born in California, she lived in Western Europe and the Soviet Union from the age of 22 until her death at age 49 or 50, when her scarf became entangled in the wheels and axle of the car in which she was riding.
She died because of being choked by her scarf which is stuck in her car.
17
Princess Diana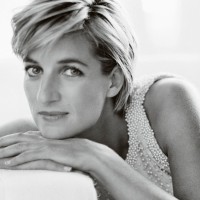 Diana, Princess of Wales (born Lady Diana Frances Spencer; 1 July 1961 - 31 August 1997), was the first wife of Charles, Prince of Wales, who is the eldest child and heir apparent of Queen Elizabeth II, and the mother of Prince William, Duke of Cambridge, and Prince Harry, Duke of Sussex. She married Prince Charles on 29 July 1981, and separated from him in 1992 before finally divorcing him in 1996. She was killed in a car crash on 31 August 1997.
18
Phil Hartman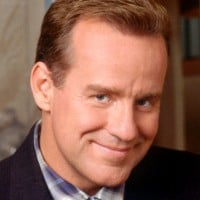 Philip Edward "Phil" Hartman was a Canadian-American actor, voice actor, comedian, screenwriter, and graphic artist.
He was killed by his wife, who then killed herself.
19
Janis Joplin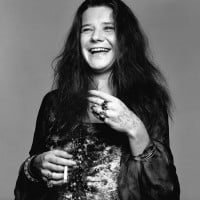 Janis Joplin (1943-1970) was an American singer who rose to fame as the main singer of acid band Big Brother and the Holding Company. She was known for her eccentric hippie style and psychedelic rock music.
20
Harry Houdini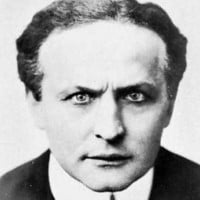 Harry Houdini was an American illusionist and stunt performer, noted for his sensational escape acts.
21
Tycho Brahe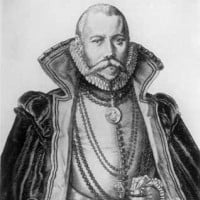 22 Michael Strunge
23
Steve Irwin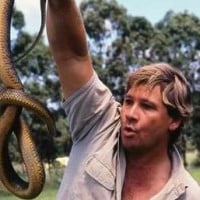 Stephen Robert "Steve" Irwin, nicknamed "The Crocodile Hunter", was an Australian wildlife expert, television personality, and conservationist.
24
Vincent van Gogh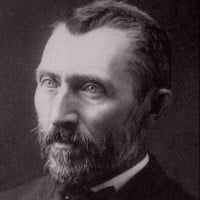 Vincent Willem van Gogh (30 March 1853 – 29 July 1890) was a Dutch Post-Impressionist painter who is among the most famous and influential figures in the history of Western art. In just over a decade he created about 2,100 artworks, including around 860 oil paintings, most of them in the last two years of his life. They include landscapes, still lifes, portraits and self-portraits, and are characterised by bold colours and dramatic, impulsive and expressive brushwork that contributed to the foundations of modern art. His suicide at 37 followed years of mental illness and poverty.
25
John Bonham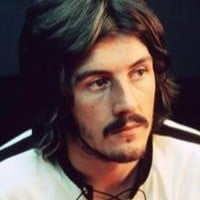 John Henry Bonham was born on May 31, 1948 in Redditch, United Kingdom. Bonham (nicknamed Bonzo) was a professional hard rock drummer who was best known for being the drummer in the band Led Zeppelin. Bonham was also one of the background singers in the band. His drumming is mainly displayed on the ...read more.
PSearch List