Top 10 Famous Dead People You'd Most Want to Meet
Famous people if you could go back in time somehow are the ones you'd most want to meet.

The Top Ten

1 Elvis Presley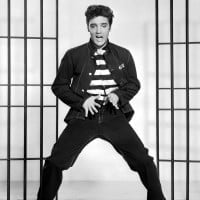 Elvis Aaron Presley (January 8, 1935 – August 16, 1977) was an American singer and actor. Dubbed the "King of Rock and Roll", he is regarded as one of the most significant cultural icons of the 20th century. His energized interpretations of songs and sexually provocative performance style, combined with a singularly potent mix of influences across color lines during a transformative era in race... read more
Are we absolutely sure that he is dead?
Right Elvis Presley went to weight-watchers. And now he would be an 84 year old man.
Go and look for an 84 year old man who looks like Elvis Presley.
Maybe he was really the voice of Johnny Bravo but it had to be a secret forever.
Would love to talk to him about the deep aspects of life and the vast possibilities of the cosmos that life presents to us. Maybe we'd solve the mysteries of the Universe. But he'd probably take a break and die in the restroom.
The greatest entertainer who has ever lived, fantastic voice, beautiful looks and indeed a great man who gave so much to others.
No one will ever equal him, broke all attendance records and sold a bilion records. Elvis, the king.
2
George Washington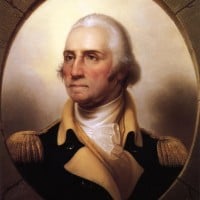 George Washington (February 22, 1732– December 14, 1799) was an American military officer, statesman, and Founding Father who served as the first president of the United States from 1789 to 1797. Appointed by the Continental Congress as commander of the Continental Army, Washington led the Patriot forces to victory in the American Revolutionary War and served as the president of the Constitutional Convention of 1787, which created the Constitution of the United States and the American federal government. Washington has been called the "Father of the Nation" for his manifold leadership in the formative days of the country.
3
Marilyn Monroe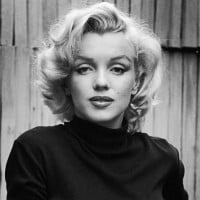 Marilyn Monroe (born Norma Jeane Mortenson Baker; June 1, 1926 – August 5, 1962) was an American actress, singer and model. Decades after her unexpected death, she has remained one of Hollywood's greatest sex symbols with her eye-catching style, champagne blond hair, and breathless manner of speaking. She continues to be considered a major popular culture icon. ...read more.
She died nearly sixty years ago but is still regarded as the archetypal sex symbol and probably always will be.
Sexiest women dead
4
Mahatma Gandhi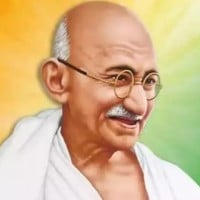 Mohandas Karamchand Gandhi was the preeminent leader of the Indian independence movement in British-ruled India.
He has a lot of great quotes, many of which are aligned to Christian biblical passages.
5
Michael Jackson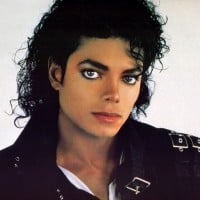 Michael Jackson (Michael Joseph Jackson; August 29, 1958 – June 25, 2009) was an American singer, dancer, and songwriter. He passed away from cardiac arrest caused by a propofol and benzodiazepine overdose on June 25, 2009. He donated (at least) a remarkable 500,000,000 dollars to charity. Michael is also known as The King of Pop (a title given to him by Elizabeth Taylor) or under the initials MJ... read more
Michael Jackson is GOD. All caps because he is the dominant one. If you don't like Michael Jackson I will hunt you down and slowly kill you.
No doubt, he was, is and always will be the most famous person in this world.
He should be number 1 Eli's is not better boo!
6
Abraham Lincoln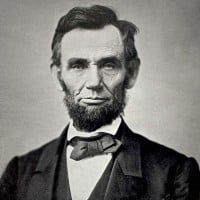 Abraham Lincoln (February 12, 1809 – April 15, 1865) was an American lawyer and statesman who served as the 16th president of the United States from 1861 until his assassination in 1865. Lincoln led the nation through the American Civil War and succeeded in preserving the Union, abolishing slavery, bolstering the federal government, and modernizing the U.S. economy... read more
He did great things
7
Walt Disney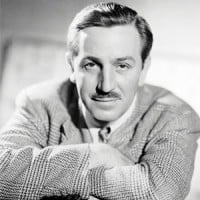 Walter Elias Disney (December 5, 1901 – December 15, 1966) was an American animator, film producer and entrepreneur. A pioneer of the American animation industry, he introduced several developments in the production of cartoons. As a film producer, he holds the record for most Academy Awards earned and nominations by an individual, having won 22 Oscars from 59 nominations. He was presented with... read more
Thanks! I have an assignment for famous dead people but I couldn't find one. We just talked about Walt Disney!
I wish I could meet this guy, that would be so awesome!
Would have been cool to meet him.
8
Bruce Lee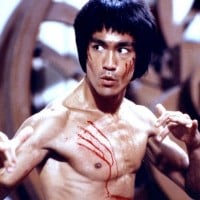 Bruce Lee (November 27, 1940 – July 20, 1973) was a Hong Kong and American martial artist, martial arts instructor, actor, director, screenwriter, producer, and philosopher. He was the founder of Jeet Kune Do, a hybrid martial arts philosophy drawing from different combat disciplines that is often credited with paving the way for modern mixed martial arts (MMA). Lee is considered by critics, media,... read more
Super great, most amazing person ever, best guy in the world and greatly awesomely great.
It would be so cool to meet him so I could all his moves.
He was an amazing philosopher.
9
Mel Blanc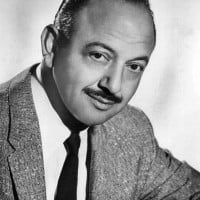 Looney tunes is my childhood.
His animations are good!
10
Franklin D Roosevelt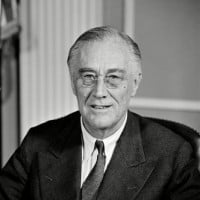 Franklin Delano Roosevelt, commonly known as FDR, was an American statesman and political leader who served as the 32nd President of the United States from 1933 to 1945. A Democrat, he won a record four presidential elections and dominated his party for many years as a central figure in world events during the mid-20th century, leading the United States during a time of worldwide economic depression and total war.
He very nice to me
The Contenders
11
Adolf Hitler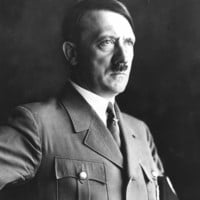 Adolf Hitler (April 20, 1889 - April 30, 1945) was a German politician of Austrian descent who served as the leader of the Nazi Party since 1921, Chancellor of Germany since 1933, and Führer of Nazi Germany since 1934. As dictator of Nazi Germany, he reversed the Treaty of Versailles, initiated World War II in Europe with the invasion of Poland in September 1939, and was a central figure of the Holocaust. He committed suicide two days before Soviet soldiers stormed his underground shelter in Berlin.
He was bad but I still want to meet him because it would be interesting.
12
Lemmy Kilmister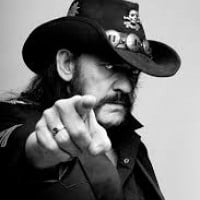 Ian Fraser Kilmister, known as Lemmy, was an English musician, singer and songwriter who founded and fronted the rock band Motörhead. He was a bassist and a singer known for his raspy voice. He died in 2015 from cancer and other health problems.
13
Freddie Mercury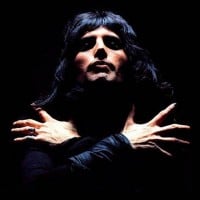 Freddie Mercury (born Farrokh Bulsara, 5th September 1946 - 24th November 1991) was a Zanzibari-born British singer of Indian descent, songwriter and record producer, known as the lead vocalist and songwriter of the British rock band Queen. He also became known for his flamboyant stage persona and four-octave vocal range. Before he became a singer he has been in 3 other bands (Ibex, Sour Milk Sea,... read more
I love him so much, I can't even express it! RIP to this beautiful man.
Freddie! Best musician of all time!
He should be Number one
14
John Lennon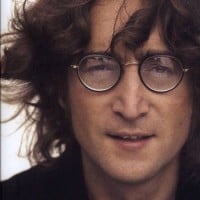 John Winston Ono Lennon, MBE (9 October 1940 - 8 December 1980) was an English singer and songwriter who rose to worldwide fame as a co-founder of the Beatles, the most commercially successful band in the history of popular music. He was assassinated by Mark David Chapman on December 8, 1980 at age 40. Lennon was characterised by the rebellious nature and acerbic wit in his music, writing and drawings,... read more
Literally the greatest and most famous and popular person alive at their peak. One day THE BEATLES would be taught in school lessons just like Shakespear is
Number one easily on this list! 1
Loved him my entire life!
15
Mao Zedong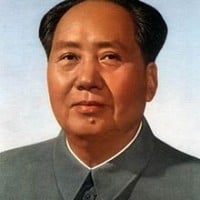 Mao Zedong, also transliterated as Mao Tse-tung and commonly referred to as Chairman Mao, was a Chinese communist revolutionary and founding father of the People's Republic of China, which he governed as Chairman of the Communist Party of China from its establishment in 1949, until his death in 1976. His Marxist–Leninist theories, military strategies, and political policies are collectively known as Maoism or Marxism–Leninism–Maoism.
History's biggest mass-murderer of civilians. Even bigger death total than Hitler or Stalin.
The greatest leader
16
Martin Luther King Jr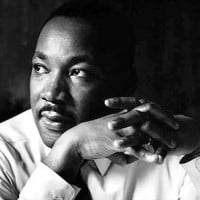 Martin Luther King Jr. (born Michael King Jr.; January 15, 1929 – April 4, 1968) was an African American minister and activist who became the most visible spokesperson and leader in the civil rights movement from 1955 until his assassination in 1968. King is best known for advancing civil rights through nonviolence and civil disobedience, inspired by his Christian beliefs and the nonviolent activism of Mahatma Gandhi.
I love him he's my hero
I have a dream
17
Heath Ledger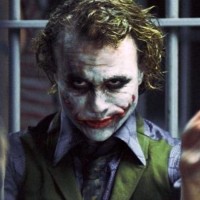 Heath Andrew Ledger was an Australian actor and director. After performing roles in Australian television and film during the 1990s, Ledger left for the United States in 1998 to develop his film career.
18
Joseph Stalin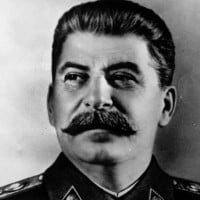 Joseph Vissarionovich Stalin was a Georgian dictator, and was the leader of the Soviet Union from the mid-1920s until his death in 1953. Holding the post of the General Secretary of the Central Committee of the Communist Party of the Soviet Union, he was effectively the dictator of the state.
19
Neil Armstrong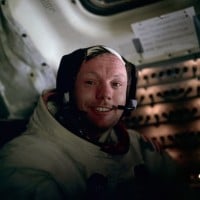 Neil Alden Armstrong was an American astronaut and aeronautical engineer who was the first person to walk on the Moon. He was also a naval aviator, test pilot, and university professor.
20
Albert Einstein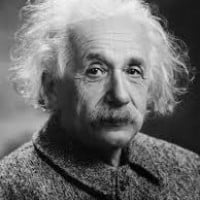 Albert Einstein (14 March 1879 – 18 April 1955) was a German-born theoretical physicist, widely acknowledged to be one of the greatest and most influential physicists of all time. Einstein is best known for developing the theory of relativity, but he also made important contributions to the development of the theory of quantum mechanics. Relativity and quantum mechanics are together the two pillars of modern physics. His mass–energy equivalence formula E = mc2, which arises from relativity theory, has been dubbed "the world's most famous equation". His work is also known for its influence on the philosophy of science. He received the 1921 Nobel Prize in Physics "for his services to theoretical ...read more.
If I was struggling on like math homework and could time travel and bring Albert Einstein to my time, he could be way better than a calculator.
21
Bob Marley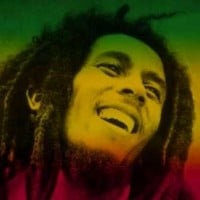 Robert Nesta "Bob" Marley was a Jamaican reggae singer, songwriter, musician, and guitarist who achieved international fame and acclaim.
My aunt is obsessed with him, she has posters of him all over the house and have lots of shirts with him and or his name on it.
Plus lots of accessories of the reggae colors.
He smokes weed
22
Pol Pot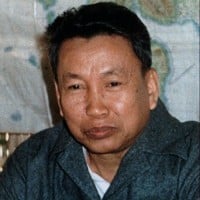 Pol Pot, born Saloth Sar, was a Cambodian revolutionary who led the Khmer Rouge from 1963 until 1997. From 1963 to 1981, he served as the General Secretary of the Communist Party of Kampuchea.
23
Princess Diana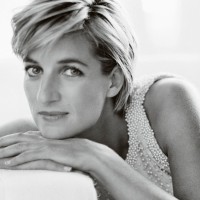 Diana, Princess of Wales (born Lady Diana Frances Spencer; 1 July 1961 - 31 August 1997), was the first wife of Charles, Prince of Wales, who is the eldest child and heir apparent of Queen Elizabeth II, and the mother of Prince William, Duke of Cambridge, and Prince Harry, Duke of Sussex. She married Prince Charles on 29 July 1981, and separated from him in 1992 before finally divorcing him in 1996. She was killed in a car crash on 31 August 1997.
Get your facts right. Princess Diana was NOT driving the car!
She's such a sweetheart!
24
Robin Williams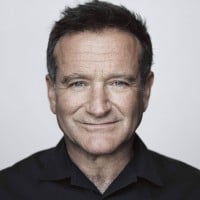 Robin McLaurin Williams was an American actor and comedian. Starting as a stand-up comedian in San Francisco and Los Angeles in the mid-1970s, he is credited with leading San Francisco's comedy renaissance. He died in 2014.
25
John Belushi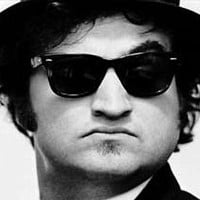 John Adam Belushi was an American comedian, actor, and singer. Belushi is best known for his "intense energy and raucous attitude" which he displayed as one of the seven original cast members of the NBC sketch comedy show Saturday Night Live.
PSearch List