Top 10 Female Celebrities with the Sexiest Feet
The Top Ten
1
Kate Beckinsale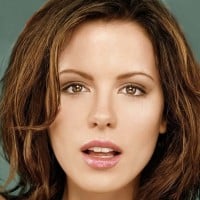 Kathrin Romary "Kate" Beckinsale (born 26 July 1973) is a British actress. After some minor television roles, she made her film debut in Much Ado About Nothing (1993) while still a student at the University of Oxford. She then appeared in British costume dramas such as Prince of Jutland (1994), Cold Comfort Farm (1995), Emma (1996), and The Golden Bowl (2000), in addition to various stage and radio productions. She began to seek film work in the United States in the late 1990s and, after appearing in small-scale dramas The Last Days of Disco (1998) and Brokedown Palace (1999), she had a break-out year in 2001 with starring roles in the war drama Pearl Harbor and the romantic comedy Serendipity. ...read more.
One of the most difficult comparisons of this top ten list is between the feet of Tara Moss and Kate Beckinsale. They wear the same shoe size and they have the same type of toes. Kate's feet look more beautiful but Tara's feet look more soft.
The Canadian - Australian author is quite taller compared to the British actress and the total look seems to be more harmonic.
Kate Beckinsale is one of the most succesful and awarded actresses of the last two decades.
Undoubtedly pretty, her slim body ends at a pair of very beautiful feet fulfilling all the requirements of feet sexuality.
Deservingly in the top ten of this list.
Her feet is the best part of her body.
Her feet ARE the best part of her body.
2
Alexis Skye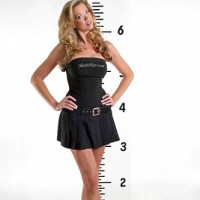 Alexis Skye is an American model. Standing 6'5" tall, Alexis Skye was crowned in 2008 by the Guinness World Records as the "World's Tallest Fashion and Bikini model."
Alexis Skye has a long succesful career in modeling, mainly as a bikini model.
Of the numerous images of her, except her outstanding body structure and her pretty face, it's easy for someone to notice her very beautiful and very sexy feet.
It is proved by scientists (Scorolli et al-extented study based on English speaking Internet discussion groups), that female feet have the highest relative frequency of the atypical sexual preferences in the general population.
So, it is not a surprise that there are a lot of websites dedicated to female feet and the number of models is uncountable (I can mention Marilyn Reese and Eda with comparable sexy feet-at least- of the non-porn ones).
But in celebrities population I think that Alexis Skye has the sexiest feet.
The paradise is between her feet!
3
Tara Moss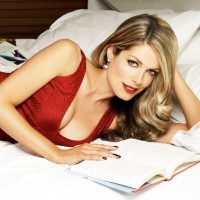 Tara Moss is a Canadian-Australian author, documentary maker and presenter, journalist, former model and UNICEF national ambassador for child survival.
The Canadian - Australian Tara Moss is mostly known as a novelist, with her publishing career starting in 1999. Since then, she has written 12 bestselling books, published in 19 countries and 13 languages, including the acclaimed Mak Vanderwall crime fiction series and the Pandora English paranormal series. Also a journalist and television host, she presented the popular television programs Tough Nuts - Australia's Hardest Criminals, Tara Moss in Conversation and Tara Moss Investigates.
But before all these, she became known as a model at the late 1980s. Her modeling passage lasted nearly seven years and most of the images of interest are from this period. Although the selection is not among the best, the intellectual beauty clearly has a luscious body till the lower part of it.
There's nothing better to lick...
4
Stacy Keibler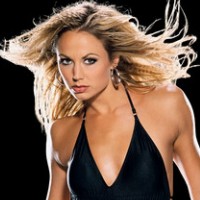 Stacy Ann-Marie Keibler is an American retired professional wrestler and valet as well as a former actress, model, dancer and cheerleader who is best known for her work with World Championship Wrestling and World Wrestling Entertainment as a WWE Diva.
5
Monica Bellucci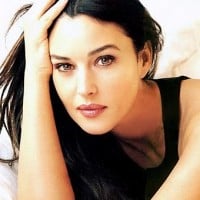 Monica Anna Maria Bellucci (born 30 September 1964) is an Italian actress and fashion model. Bellucci began her career as a model and made a transition to Italian films. She played the role of Persephone in the 2003 science-fiction films The Matrix Reloaded and The Matrix Revolutions, Mary Magdalene ...read more.
6
Jodie Kidd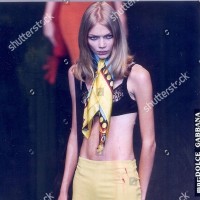 She shot to fame at just 15 years old, as a slim teenage model, but Jodie Kidd's career went on to include competing as a racing driver, polo player, and semi-professional golfer.
After a long break from modelling, Kidd's stepped back into it, and is combining T.V. appearances (she's taken part in The Jump, Celebrity MasterChef and Strictly Come Dancing) with her own skincare brand and running a pub.
Down-to-earth and charming, Kidd felt good about entering the 2010s and new life chapter. Mother of one son, she's walking with her mesmerising 12 US women's size feet and the long straight toes of them, celebrating a new era.
Superb feet (an image of Jodie in a back seat of a car is the best proof).
Her feet inspire me very kinky.
7
Emma Stone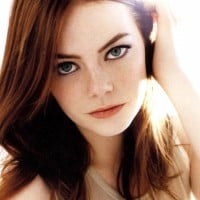 Emily Jean "Emma" Stone (born November 6, 1988) is an American actress. She is the recipient of various accolades, including an Academy Award, a British Academy Film Award, and a Golden Globe Award. In 2017, she was the world's highest-paid actress and named by Time magazine as one of the 100 most influential people in the world. ...read more.
Emma Stone has very beautiful feet ranked first by wikiFeet till very recently (2019), so I don't think that anybody voted her based on this image.
Her feet size is 8 US women, which is the most common size for females in the United States (unofficially).
With this chance, I want to write a few things concerning the attractiveness of female feet related to size. It is regarded by many that "small" feet are found more sexually interesting by men but this is not scientifically confirmed as only a few articles exist with low number of participants, based only in young men and related only with males' first opinions. Some findings suggest remarkable differences between countries and male preferences may arise in response of social-financial conditions and exposure to media and may persist and spread via cultural transmission.
She should be number one
I love her feet
8
Ashley Benson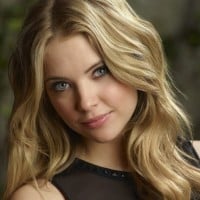 Ashley Victoria Benson is an American actress, dancer and model, known for her role as Hanna Marin on the mystery-thriller television series Pretty Little Liars.
The career of Ashley Benson started since she was a teenager and she raised to fame quite quickly.
The outstanding beauty of her face is remarkable but If someone doesn't stay in this, he/she notice her very hot feet (if they are visible). Their characteristics are among the most "desirable" that can be found.
9
Jennifer Aniston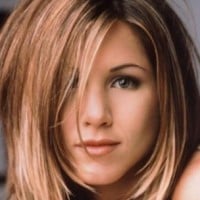 Jennifer Joanna Aniston is an American actress, producer, and businesswoman. The daughter of Greek actor John Aniston and American actress Nancy Dow, Aniston gained worldwide recognition for portraying Rachel Green on the popular television sitcom Friends, a role which earned her a Primetime Emmy Award, a Golden Globe Award, and a Screen Actors Guild Award.
She is so just so sexy
10
Lauren Jackson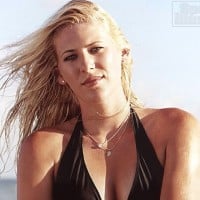 Lauren Elizabeth Jackson is an Australian former professional basketball player. The daughter of two national basketball team players, Jackson was awarded a scholarship to the Australian Institute of Sport in 1997, when she was 16. In 1998, she led the AIS team that won the Women's National Basketball ...read more.
Lauren Jackson is regarded as one of the greatest female basketball players of all times.
In a career that lasted two decades she won four Olympic medals with the National team of her country, three NBA MVP titles and twice the WNBA Champioship.
But she's also a mind-blowing beauty. She posed nude in an Australian magazine, Black+White, that featured Olympic athletes who were set to compete in Athens in the 2004 Summer Olympics. The magazine/book has been produced for the last three Olympic Games and, by the 2004 edition had an "artistic" approach to nude photography, and created a stir in the United States. She also posed for the 2005 edition of the Sports Illustrated Swimsuit Issue.
But some of these images prove that Lauren is gorgeous and sexy from head to toes.
Very, very, very sexy.
The Contenders
11
Yekaterina Lisina
Yekaterina (Ekaterina) Lisina is a former basketball player from Russia. Her career was succesful and she have earned an honourable Master of Sports of Russia title. She also got a medal for her services to the motherland, which was given to her in gratitude for her development to the sports and physical culture.
After retirement, she followed a modeling career as images of her extremely long legs and her big outstanding feet of 14 US size (according to her men's size and not women's as mistakenly written in various sources) as well as her towering height proved to be of great interest. Her pen name "Foot Goddess Calipso" made Lisina popular in adult websites.
She currently represents the agency "World's Tallest Models", where all the female models are over 193 cm (6 ft 4 in) tall, and the minimum height of male models is 197 cm (6 ft 5 1⁄2 in). This agency was created to prove all the stereotypes wrong, and show how unique tall models are.
There is so much to adore...
12
Victoria Justice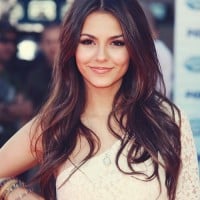 Victoria Dawn Justice is an American actress and singer. She debuted as an actress at the age of ten and has since appeared in several films and television series including the Nickelodeon series, Zoey 101 and Victorious.
13
Emma Watson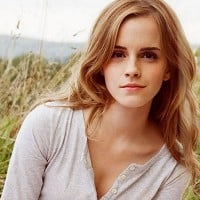 Emma Charlotte Duerre Watson is a British actress, model, and activist. Born in Paris and brought up in Oxfordshire, Watson attended the Dragon School as a child and trained as an actress at the Oxford branch of Stagecoach Theatre Arts.
There are only 3 amazing pairs of feet on this list: Emma Watson, Scarlett Johansson, and Natalie Portman.
I don't know how she isn't number one. I would gladly remain under her feet forever.
The sexiest by far
Among the best.
14
Katy Perry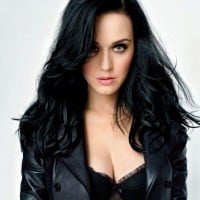 Katheryn Elizabeth Hudson, professionally known by her stage name Katy Perry, was born on October 25, 1984 in Santa Barbara, California. She is a singer, songwriter, actress and an ambassador on one of the most popular companies of now, UNICEF. ...read more.
15
Bridgette Wilson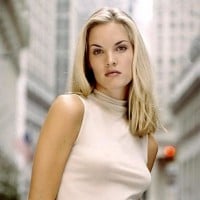 Bridgette Leann Wilson-Sampras is an American former actress, singer, model, and Miss Teen USA award winner.
The viral foot massage video of Bridgette Leann Wilson-Sampras from "Sweet Evil" (also known as "Final Vendetta" and "Surrogate Mother") has been searched nearly five million times (though she's not a great star and her career was mainly in the 1990s).
If someone is surprised, the limited image material of her feet can determine the female feet sexuality.
They look very soft.
They're so sexy.
16
Kate Winslet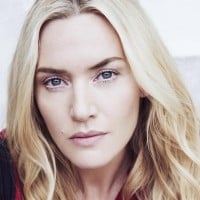 Kate Elizabeth Winslet, is an English actress and singer. She is the recipient of an Academy Award, an Emmy Award, four Golden Globe Awards, a Grammy Award, and three BAFTA Awards.
17
Elle MacPherson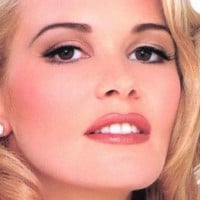 Elle Macpherson is an Australian model, businesswoman, television host and actress. She is known for her record five cover appearances for the Sports Illustrated Swimsuit Issue beginning in the 1980s, leading to her nickname "The Body", coined by Time in 1989.
I want to clarify a few things concerning this list.
The beauty of the female feet is not the same with sexuality of them. For the beauty of thousand women someone can check the Wikifeet site (it's the best guide).
Sexy feet meens:
-bigger shoe size than the average (9 US women and over)
-long toes (Roman type preferably)
-well shaped nails (square is better)
-soft looking.
Elle wasn't 'the body' of the 80s for me (Brigitte Nielsen was).
But she's among the best of this list.
18
Elizabeth Hurley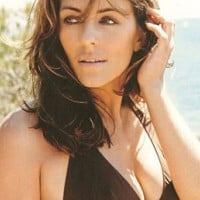 Elizabeth Jane "Liz" Hurley is an English actress and model. She has been associated with the cosmetics company Estée Lauder since the company gave Hurley her first modelling job at the age of 29. They have featured her as a representative and model for their products, especially perfumes such as Sensuous, ...read more.
19 Rainha Grazi
20
Heather Haven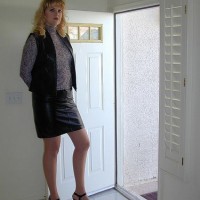 21
Heidi Klum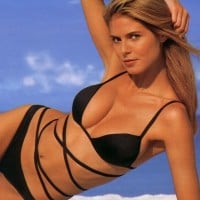 Heidi Klum is a German model, television host, businesswoman, fashion designer, television producer, and occasional actress.
Beautiful and very sexy.
22
Caterina Balivo
The Italian star wears 10.5 US shoe size which looks exceptionally seductive on high heels as well as winsome on flats.
23
Nicole Kidman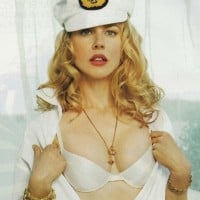 Nicole Mary Kidman is an Australian-American actress and film producer. Kidman's breakthrough roles were in the 1989 feature film thriller Dead Calm and television thriller miniseries Bangkok Hilton.
24
Scarlett Johansson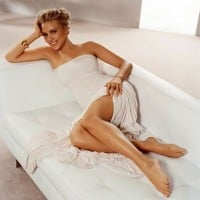 Scarlett Johansson (born November 22, 1984) is an American actress, model, and singer. She made her film debut in North. Johansson is considered one of Hollywood's modern sex symbols, and has frequently appeared in published lists of the sexiest women in the world. As of February 2017, she is the highest-grossing actress of all time in North America, with her films making over $3.6 billion. She has appeared in many movies such as 2014's Lucy or 2013's Under The Skin. She also plays the character 'Black Widow' in Marvel movies such as Ironman 2, The Avengers, Avengers: Age of Ultron, Avengers: Infinity War, and Avengers: Endgame
Hottest feet! The thighs as well!
25
Kirsty Hume
Her feet are among those that define female feet sexuality.
PSearch List